PG-13 | 2h 35min | Action, Drama, Sci-Fi | 22 October 2021 (USA)
Not long after the release of Frank Herbert's novel "Dune" in 1965, film studios set their sights on making a movie out of it. Three attempts in the 1970s with directors Arthur Jacobs, Alejandro Jodorowsky, and Ridley Scott—for very different reasons—never got beyond the pre-production phase. In 1981, producer Dino De Laurentiis hired David Lynch to write and direct a version, which was released in 1984.
An immensely gifted artist, Lynch was absolutely the wrong guy to make the movie. Containing nearly two dozen (mostly) A-list performers with close to two dozen major speaking parts, Lynch's "Dune" clocked in at over four hours, something Universal Studios (largely at the behest of theater chains) summarily rejected. They cut it down to 137 minutes, removing all continuity before releasing it to scathing reviews and anemic box office returns.
Lynch had his name removed from the credits, replacing it with "Alan Smithee," a generic industry moniker sometimes employed when directors are dissatisfied with studio meddling.
On Paper, Villeneuve Was the Best Choice
In 2017, after the back-to-back success of "Arrival" and "Blade Runner 2049," director Denis Villeneuve accepted an offer to remake "Dune," something which thrilled both Herbert die-hards and sci-fi movie geeks. He was the best possible choice to take on what everyone agreed would be a herculean task.
On the upside, Villeneuve's adaptation (co-written by him, Jon Spaihts, and Eric Roth) is light-years better than the "Smithee" interpretation, which isn't saying much. Considering that Villeneuve's film covers only half of the novel, the filmmakers had a wider creative berth and a running time far longer than the final "Smithee" cut.
To provide even a thumbnail of the plot here would be more confusing than helpful as this is one of the most convoluted stories ever imagined. In printed form, convoluted can be a plus, but on-screen it can become problematic—similar to untangling a gnarly thicket of roses and kudzu.
Many have stated that the "Dune" novel is "unfilmable"—a legitimate point made in the wake of the "Smithee" debacle. If you want examples of "unfilmable," read any Carl Hiaasen novel or the Bermuda Triangle that is "A Confederacy of Dunces." As scattershot and inconsistent as Villeneuve's version might be, he has proven that "Dune" is indeed filmable.
Sadly, "filmable" doesn't equate to riveting or engaging storytelling. It just means that it's understandable and somewhat cinematic. At points, the visuals are undeniably breathtaking. Set in multiple worlds, one rain-soaked and green and another arid and engulfed in sand, it offers superb contrast. While all of the buildings are the size of stadiums, most appear starched and monochrome. The human characters are dwarfed by their surroundings and, as a result, a huge emotional disconnect sets in.
The central character Paul Atreides (Timothée Chalamet) is frequently referred to as a would-be messiah. He's an almost otherworldly being who will ultimately save the universe. This same type of character was realized with greater clarity and pizzazz with Neo in "The Matrix."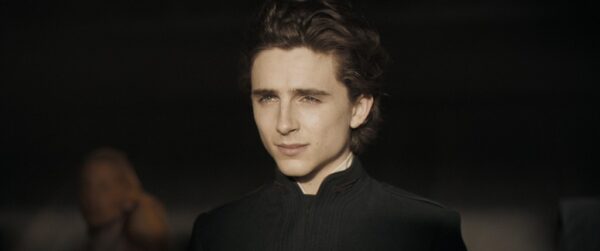 Herbert's Vision, Way Ahead of Its Time
After taking in and absorbing Villeneuve's movie, one can't help but think that Herbert's novel was far too ahead of its time. With all due deference to Jules Verne, Herbert delivered something no one had ever imagined and, as literature, it was groundbreaking. It inspired other like-minded individuals looking to reinvent sci-fi, and they beat both film versions of "Dune" to the punch.
The most apparent of these are the many incarnations of "Star Trek" and "Star Wars," where humans interacting with nonhumans—some evil, some not—always have friction over an inanimate object. In the case of "Dune," it's "spice," referred to in the book as "mélange." It is a medicinal (also euphoric) compound extracted from the sands of the desert planet, coveted by everyone and the source of all conflict.
Only Diehard Fans Can Ensure a 'Part 2'
When COVID-19 hit full-stride earlier this year, Warner Bros. and HBO Max made the iffy decision that all of their 2021 titles would be released on the same day at theaters and online platforms. This once clever, now arcane marketing decision all but killed the box office take on "The Sopranos" prequel, "The Many of Newark," as most "Sopranos" fans were used to viewing it on small screens.
The early international receipts indicate that "Dune" is on its way to at least a break-even finish, yet if the movie doesn't exceed its budget with lots of room to spare, there will be no "Part 2."
If you're a "Dune" fan and want to ensure that the second installment gets made, go watch it in a theater. It will cost more and will rob you of your creature comforts, but you'll see the film the way it was intended and perhaps save the franchise in the process.
'Dune'
Director: Denis Villeneuve
Stars: Timothée Chalamet, Rebecca Ferguson, Oscar Isaac, Josh Brolin, Stellan Skarsgard, Jason Momoa
Running Time: 2 hours, 35 minutes
MPAA Rating: PG-13
Release Date: Oct. 22, 2021
Rating: 2.5 out of 5