Their energy infused the evening under a gloaming sky. With the last rays of the sunset fading, the passion of this small troupe from a nearby village added to the heat of the humid night.
Earlier, we had feasted on pork, chicken, taro, and cassava. It was prepared as a "lovo," the traditional way, in an earthen oven over hot coals heated by fire laid for hours, wrapped in banana leaves, and covered with coconut fronds, sealing in the moisture as everything slow-cooks.
Yes, we are a crowd of tourists. We're passing through on a small-ship cruising, pausing briefly for a single day on this remote part of the Yasawa Islands, a place covered in a grove of swaying palm trees. But to the performers who brought us this "meke," a traditional Fijian dance, it's clear this isn't just a show.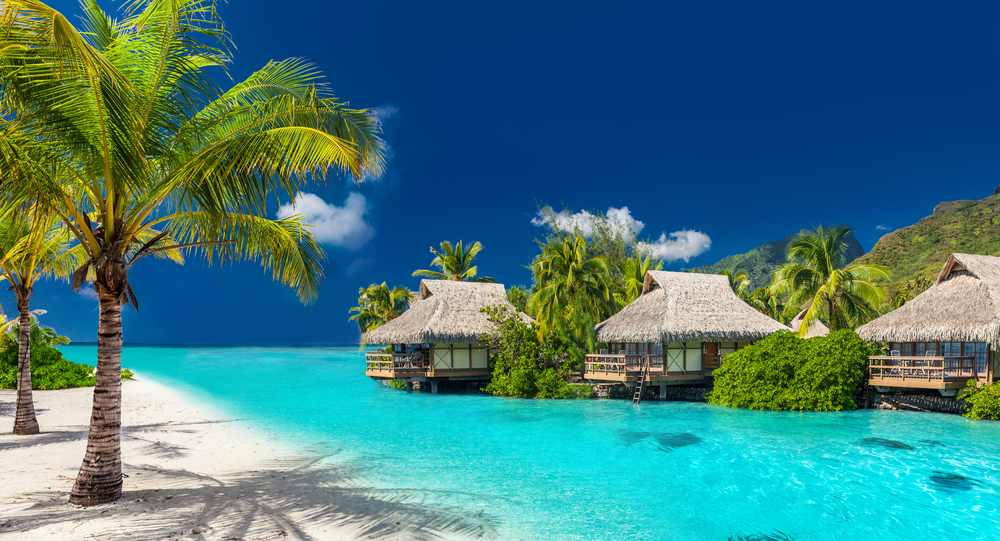 The men's dances are fierce and warlike, designed to intimidate, while the steps of the women are pure poetry. They play guitars and ukuleles and sing with abandon. After the final number, which rose to a fever pitch that thrummed right into my heart, the group fell silent with heads bowed. The performers paused to connect with one another before accepting applause. The solemnity was especially poignant after their rousing presentation of their traditional culture.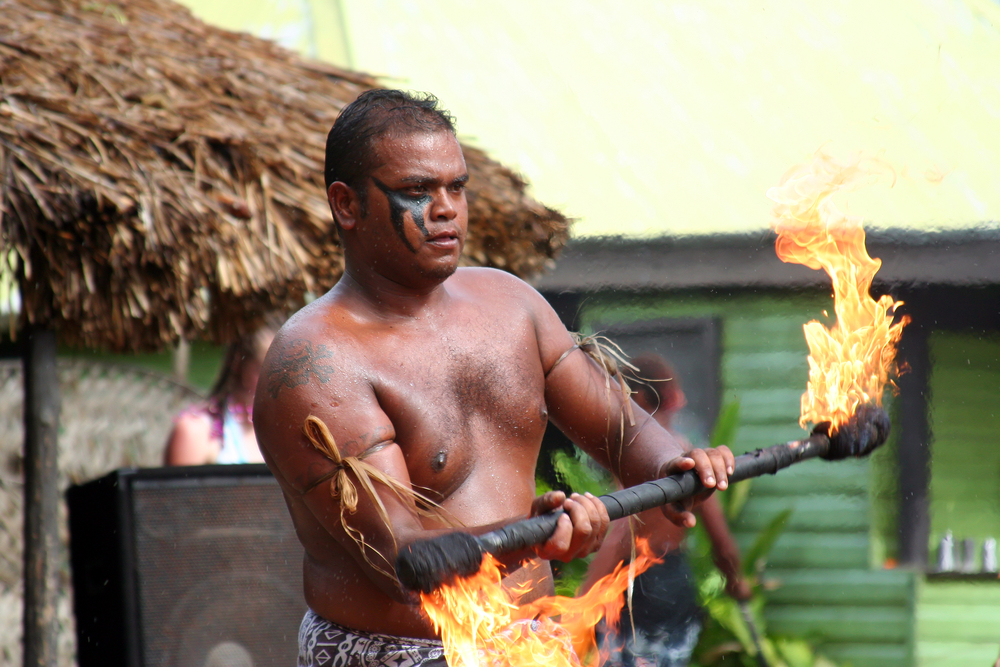 Reopened to Visitors
Set in the far reaches of the South Pacific, Fiji is an archipelago of 330 islands, with about one-third of them being inhabited. The country just reopened to visitors last December. It offers so much more to experience than a typical sun destination. The pleasures of paradise are ensconced in a deep and rich culture that Fijians are happy to share.
Human settlement in Fiji dates back as far as 3,500 B.C., the culture developing with both Melanesian and Polynesian influences, with evidence that Fijians interacted and traded with far-away places such as Tonga, Samoa, and even the Marquesas. But practices and traditions also developed in isolation, creating a mesh of intricate and nuanced folkways and mores.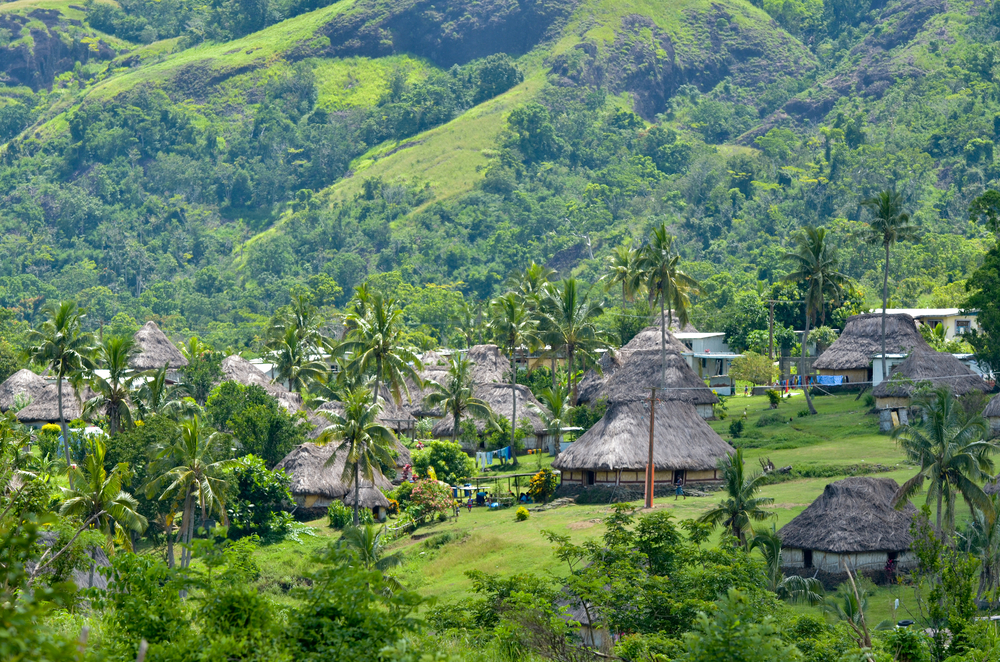 That includes language—many Fijians speak three (or more). English is taught in schools. As many as 300 dialects are so complex and hyper-local that sometimes communities just a few miles apart will speak different languages. Therefore, the third language is the national Fijian, developed so that everyone across these islands could understand one another (and that doesn't even include Indo-Fijians, who speak Hindi and make up almost 40 percent of the population).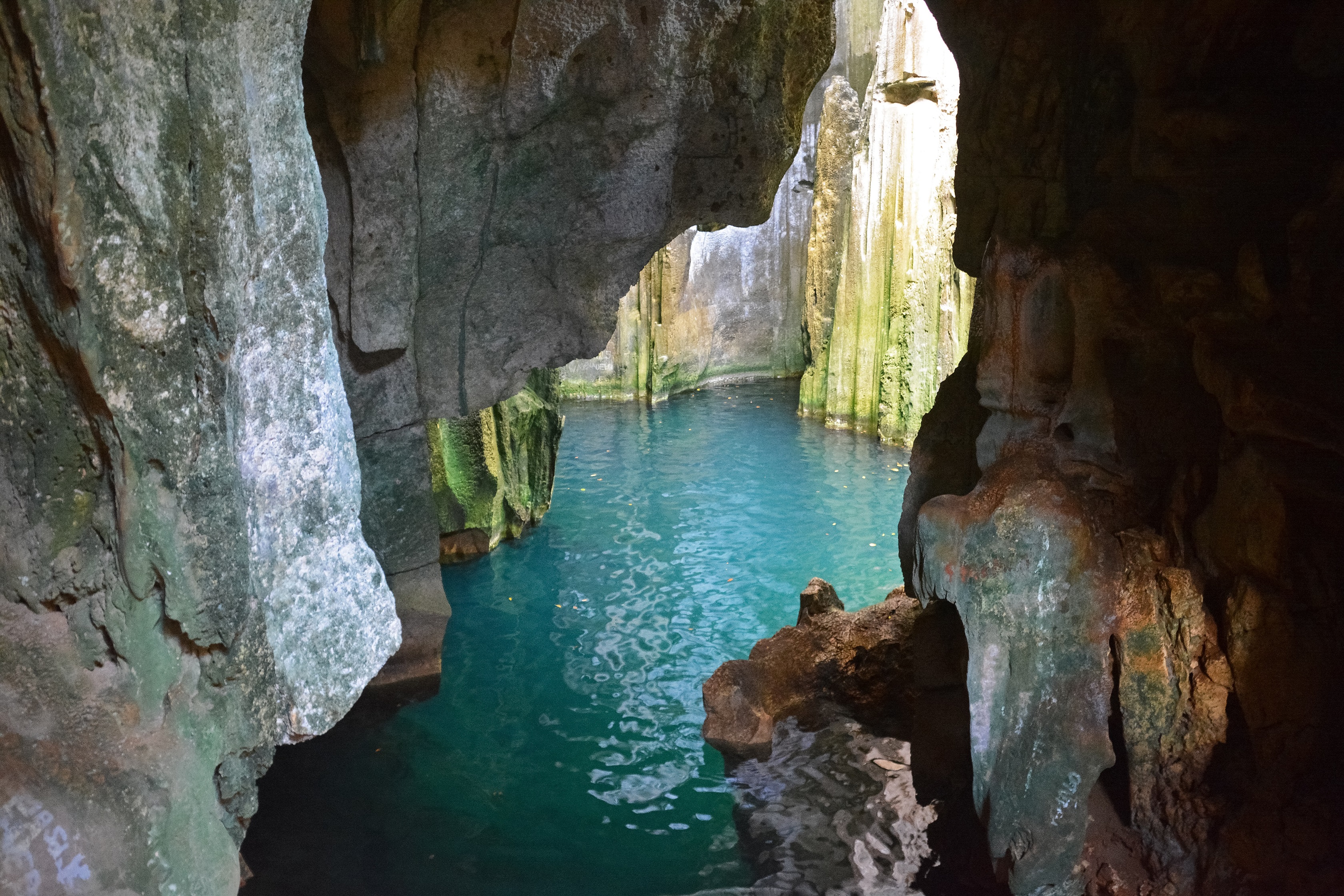 The Lifestyle
Anyone who has been to Fiji will rave about two things. For sure, its natural beauty is the very definition of a tropical paradise. If you close your eyes and picture the South Pacific, you'll conjure images of Fiji, with its broad, white-sand beaches lined with coconut palms. The ocean's color ranges from deep sapphire to bright aquamarine—a color spectrum of blue that you would never think possible. Soft and hard coral reefs are teeming with sea life, from tiny blue devils to big bull sharks. The classic Fijian architecture of the "bures," with their thatched roofs and proximity to, or even over the water are perfect for bedding down at the end of the day.
The other thing that Fiji is known for is the people. Fijians are some of the kindest people you'll ever meet on your travels. That shines through with almost every interaction. Whether visiting a village, walking the capital streets of Suva, or just making your way to breakfast at your resort, Fijians are remarkably open. The dozens I've spoken with were warm, ready to chat, with a wry sense of humor, and a genuine concern that I was enjoying my time in their country.
While not a wealthy nation, their happiness probably flows from a number of sources not related to money. Fijians are strong Christians, mostly Methodists, and also Catholics and Pentecostals. Many speak freely about the impact of this on their lives. They also live close to the land, with access to fresh foods and time to enjoy the nature around them. Visit one of the many rivers and you'll see kids jumping in, with their parents nearby, cooling off in the flow.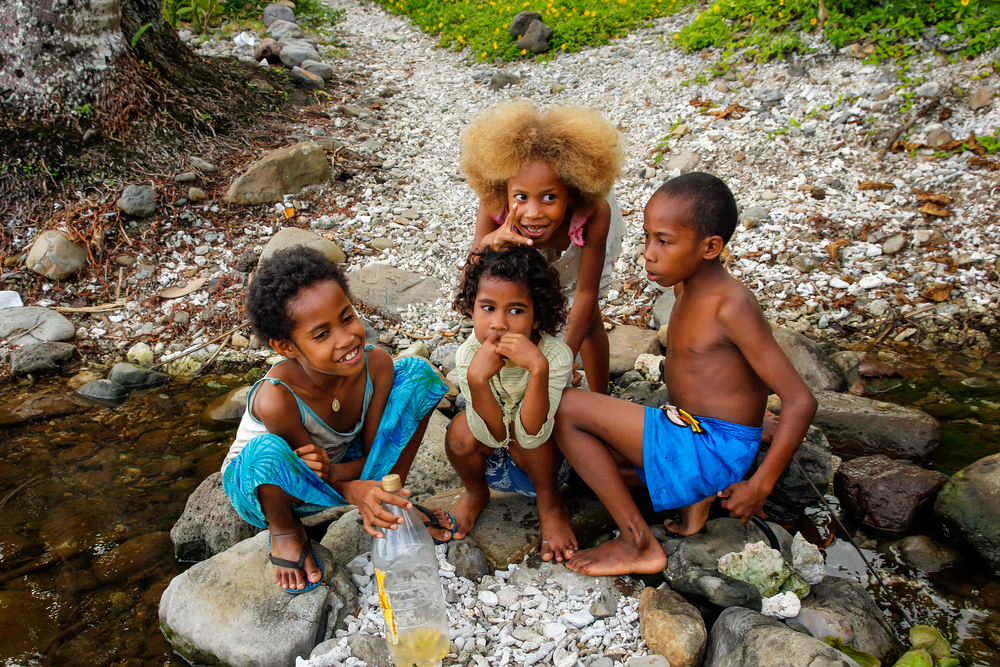 Go to a village or a park or a meadow, and you'll encounter people playing rugby (the other major religion), or just sitting together chatting and soaking up the sun. In the evenings, many enjoy kava, a root that's harvested, dried, ground into a paste, and added to water. People gather around a big bowl of "the grog," relaxing and bonding as they sip from coconut bowls.
And above all else, community here is key. On visits to various villages and in casual conversations, Fijians shared with me its importance. Even during hard times, the people can source almost all the necessities of life right in their village. They grow an abundant harvest of bright fruit and root crops like cassava and taro, also raising pigs, chickens, and cows. If they live near the sea or a river, they'll go out to fish in the abundant waters.
The barter system is also alive and well. Many said they only need three things from the store—sugar, flour, and salt—and if you go next door to borrow a cup, your neighbor will never deny you because they may need the same next week. Kids are expected to participate in the functioning of the community through chores such as grinding coconuts. I was told that's a Sunday morning ritual for every kid before church. Monday village meetings plan out the week, ensuring that everything, from cleaning the streets to making necessary repairs is taken care of.
After the meke on the Yasawa Islands, I definitely felt a sense of well-being. I walked down the dark night's beach with a sky full of stars above and the rustle of palms in the sultry breeze. I appreciated the magic and charm of Fiji. Beauty, yes, but so much beyond that, too.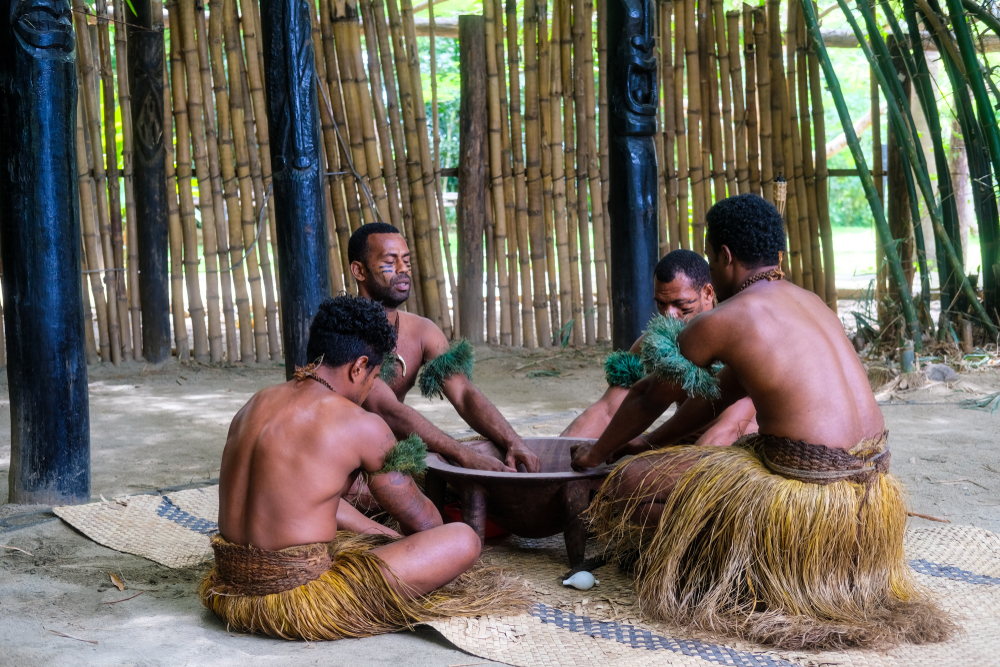 If You Go
Fly: Nadi International Airport on Fiji's largest island, Viti Levu, welcomes almost all flights from abroad. Fiji Airways departs from both San Francisco and Los Angeles, with flights from the latter aboard a newly refurbished aircraft where a top-notch business class service includes individual pods with lie-flat beds. From Nadi, smaller planes, as well as boats and helicopters connect to other islands.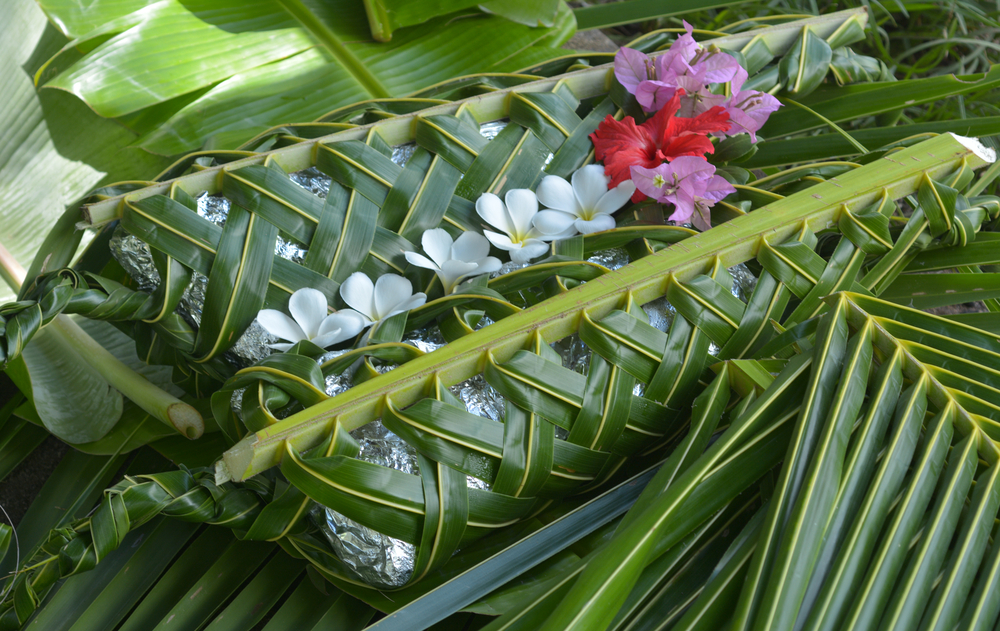 Getting Around: Small-ship lines such as Blue Lagoon Cruises sail through the Yasawa Islands, while on larger islands, such as Viti Levu (often referred to as "the mainland") and Vanua Levu, hotels can provide transfers, or you can book with a travel company such as Rosie Holidays, which can either take you for a tour or just get you from Point A to B in comfort.
Stay: Yasawa Island Resort is set on a broad stretch of sand, with large, thatched bures strung along the water, each one with its own little seaside pavilion. Get a massage while listening to the waves lap the shore or go for a picnic on your own personal beach (they'll drop you off with lunch and a little wine).
Near Nadi, on Denarau Island, Sofitel Fiji has just completed an extensive renovation. Take a dip in one of several pools, including at the adults-only Waitui Beach Club, then sip a cocktail in one of the cabanas before dinner at SOLIS, a new seafood restaurant right on the beach.
Take Note: While Fiji is open for tourism, the country still has a number of entry requirements. Check the latest at Fiji.travel/covid-19/travelling-to-fiji