FBI Seeks Rightful Owners of Stolen Antique Maps
July 18, 2013 3:15 pm Last Updated: July 18, 2013 3:15 pm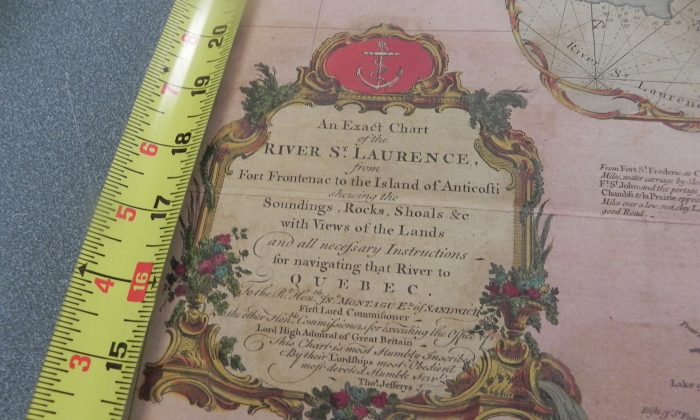 A years-old case of rare maps stolen from Yale University has led to a search for the rightful owners of a number of other valuable art items. 
Edward Forbes Smiley, III, a well-known art dealer, was caught in 2006 stealing from Yale University. An FBI investigation found that Smiley had other antique maps and additional valuable pieces from institutions globally. 
Though most of Smiley's loot has long since been returned to the rightful owners, 57 rare maps and books are still in the federal government's safekeeping. Some of the items date to the 17th century.
One map in the collection of items is an 18th century depiction of the United States, another is a 1683 street plan of Philadelphia, and there are also several antique books.
The FBI's Art Theft Program has put out a call for owners to claim the valuable materials, which were forfeited to the U.S. government after it was determined they were stolen. 
"Technically, they belong to the Bureau now, but we don't want to keep them," stated Bonnie Magness-Gardiner, manger of the Art Theft Program in a statement. "Even though we have tried to find the rightful owners over the years, we are making another attempt."
Smiley confessed to swiping about 100 rare maps from international collections after he was caught red-handed at Yale. He made approximately $3 million of the pilfered materials, many of which were cut from books with a razor and trimmed. 
Most of the libraries were not even aware that materials were missing. 
Those who believe they might have items among the collection taken by Smiley can contact Special Agent MacNamara with the FBI at 203-503-5268 or send an e-mail to [email protected]. Detailed, identifying information must be given and positive ownership of the materials must be established before anything can be returned. 
For photos of the items, see the FBI announcement.