The new owners of a little dog have filmed the touching moment she refuses to leave her late owner's grave.
The dog, called Deta, seems overcome with sadness as she curls up next to her 86-year-old owner's memorial in Amersterdam city, New York state.
Theresa Morini inherited the dog from her mother who died last September, and decided to take the faithful pet to her late mother's memorial two months later—to lay a Christmas wreath on her grave.
"Come on Deta, let's go," Theresa says in the video, as she tries to coax the dog to leave the grave and walk over to the car.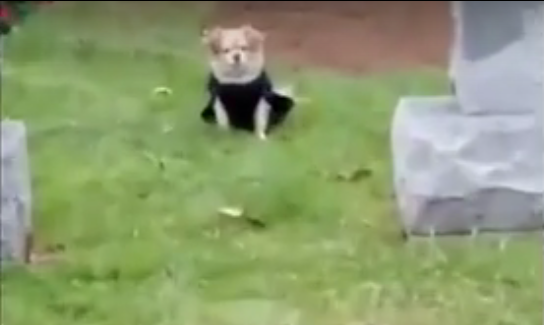 "What a good girl," Theresa says, as Deta starts moving to the car—but the dog soon turns back toward the spot where her owner is buried.
"Deta, you have to leave the cemetery, come on," Theresa's husband calls, gently trying to persuade the Deta to move toward the car.
But the loyal pet refuses. Theresa starts tearing up as she sees Deta walk back and sit next to the grave, as she appears to be mourning for her owner.
"Deta. Oh my god. It's making me cry. Deta! Deta! Deta!" says Theresa.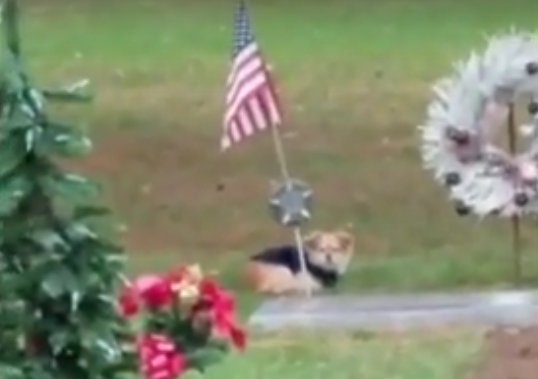 "Deta (which means 'little' in Slavic) was being so quiet when we arrived, which is so out of character. My husband had to go and carry her from the grave to get her to leave," said Theresa in an online post, according to the Mirror.
"Deta belonged to my mother for five years and I inherited Deta on my mothers' death. My mother was 86 when she passed and rarely left her home. Deta was a constant companion," she said.
She added, "My husband and I were placing a Christmas wreath on my mother's grave on November 15. That stone Deta is laying next to belongs to my father and mother. You can still see the fresh dirt on my mother's grave. She passed September 24, 2017."
Recommended Video:
Man Saves Bunny From Flames in California