The Colorado National Monument is part of the U.S. National Park Service system that's located near the city of Grand Junction, Colorado. This awe-inspiring landscape is home to several deep canyons, humungous sandstone towers, and a huge variety of spectacular erosion-induced rock formations that you just can't take your eyes off.
Rim Rock Drive, the main route through what's known locally as "The Monument," offers 23 miles of breathtaking views from high above the canyon floor.
The drive, which winds along the canyon's edge, can be traversed by car, bike, or foot. Give yourself ample time, because you'll want to stop several times along the route to enjoy the spectacular panoramic views. You might also spot a soaring eagle, a collared lizard, or some bighorn sheep!
Since I was already in the Fruita area to check out its mountain biking trails (and photograph the nearby trailhead of the renowned Kokopelli Trail that takes the avid mountain biker all the way to Moab, Utah), I began my tour of this awesome terrain from the northwest side of the Monument. However, you can approach it from either direction, beginning near Fruita or Grand Junction, and you'll simply emerge at the other end. Both routes begin with a long climb up the plateau, through at least one tunnel, leading to spectacular overviews of the sheer-walled red rock canyons and magnificent monoliths.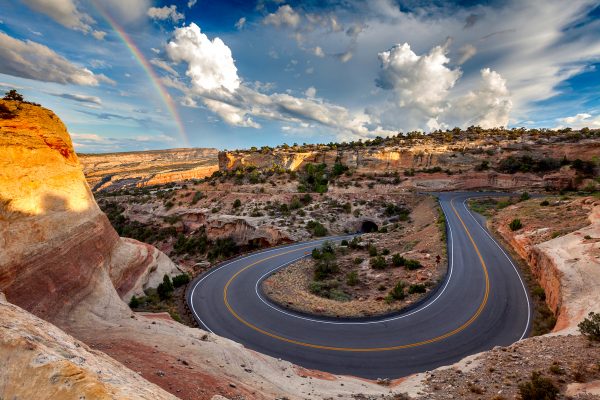 Visitor Center
Not far from the entrance near Fruita is the park's visitor center, where you will find a plethora of information including maps, audiovisual programs, and exhibits. There's also a water fountain where you're encouraged to refill water bottles, and as you continue your tour, the water will be of great importance because there's no store within the park and it can get scorchingly hot. The day I was there, the temperature hovered around 100F! So water is a must.
Park Camping
There's a designated campground near the visitor center, where campsites are available for a fee on a first-come, first-served basis. The visitor center is also where you can get a backcountry camping permit, which is free. Camping is allowed anywhere over .25 miles from roads and 150 feet from backcountry trails. Some of the best backcountry trails include the 3.3 mile Corkscrew Trail Loop, the 4 mile Old Gordon Trail, the 6 mile Monument Canyon Trail, and the 7 mile Ute Canyon Trail.
Hiking Trails and Viewpoints
While at the visitor center, which is perched right on a canyon edge, offering some outstanding views of its own, I discovered a few great hiking trails. I decided to walk the Canyon Rim Trail that follows the cliff edge high above Wedding Canyon. This path led me to several eye-popping vistas as well as to the Sentinel Spire viewpoint and the Book Cliffs View. I then returned to the visitor center along this relatively flat trail (a total distance there and back of about 1 mile).  I could have continued even further, taking the Window Rock Trail, but I decided that the spectacular views encountered on the Canyon Rim Trail would suffice for now, given how hot it was.
As I drove away from the visitor center, I soon found myself stopping again to hike Otto's Trail, which provides an incredible view of the center's perch on the edge of the canyon from the other side of the precipice! The trail also led to yet another stunning view of Independence Monument,  the canyon's tallest freestanding formation and a very popular destination for rock climbers. Traditionally, every 4thof July, park rangers lead a group of experienced climbers to its pinnacle where an American flag is unfurled.
I stopped at several interesting viewpoints along Rim Rock Drive, and I'd recommend stopping at such places as Balanced Rock View, Independence Monument View, Grand View, Monument Canyon View, Coke Ovens Overlook, Artists Point, Upper Ute Canyon Overlook, Fallen Rock Overlook, Ute Canyon View, Red Canyon Overlook, and Cold Shivers Point.
I'd also recommend sampling two other relatively short hiking trails, both located near the southeast entrance. The 1.75-mile Serpents Trail was, until 1950, a part of the main road through the park and was known then as "The Crookedest Road in the World," so expect to find several hairpin turns on this historic route. Another great hike is the Devils Kitchen Trail, a 1.5-mile return trip into the Devils Kitchen, where you'll encounter a fascinating rock grotto that's been formed by gigantic, upright boulders. It's quite a sight!
For more information, visit: www.nps.gov/colm; www.visitgrandjunction.com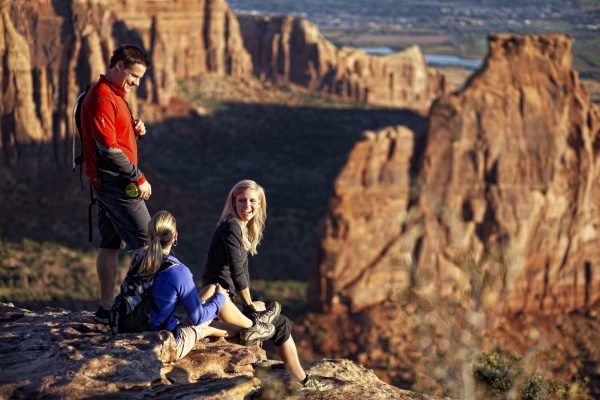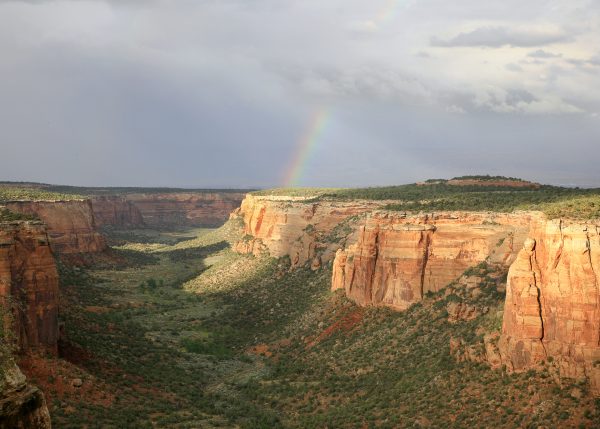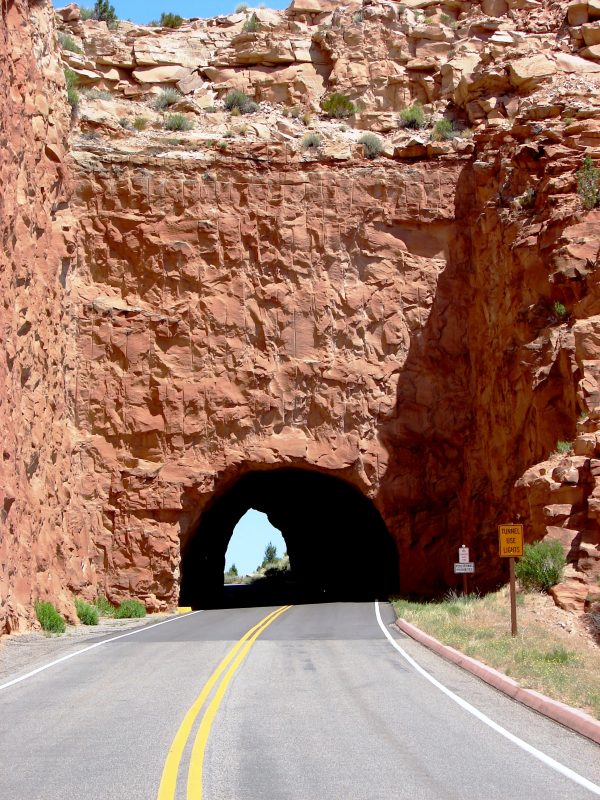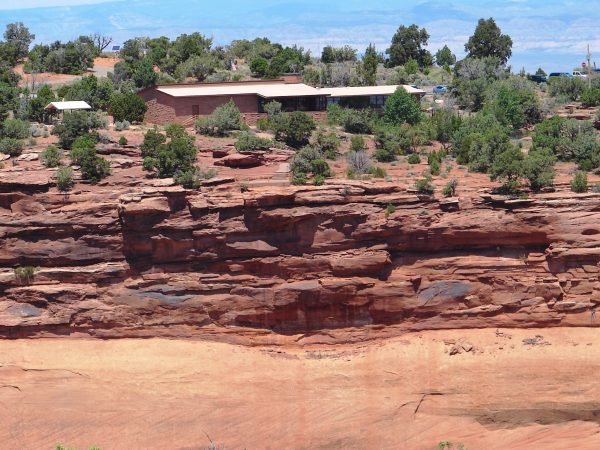 John M. Smith is a travel writer and photographer who resides in Ontario.