I will never forget cruising the Aegean Sea on the final morning aboard our Celestyal Cruise ship awaiting arrival at our next stop: the ancient city of Athens.
We'd spent an entire week reviewing islands that are well known for their beauty and important place in Greek history. We'd shared our visits to important islands—Santorini, Crete, and Delos—with a broad mixture of tourists from Albania, Turkey, Spain, Russia, and with a crew that included many Cubans and Kirzhis.
Yet it was with great interest that I scanned the coastline near Athens from the ship prior to arriving in this great world capital.
Beginning at sunrise, our ship followed the coastline northeast of Athens all the way to the Port of Piraeus. As we passed the suburbs of Athens, its most striking landmark, Lykavittos Hill, was quite clearly visible. Or was it the Acropolis itself? Athens was built on seven hills, and from a distance, it is hard to distinguish the Acropolis from Lykavittos.

Acropolis
It is highly unlikely that a visitor to Athens will forgo a visit to the Acropolis.  Over five million visit it yearly—a figure that will either amaze or frighten you!
During our visit, the Acropolis seemed as alive as in 450 B.C., when Athens became the seat of Hellenic power and democracy as we understand it.
Panos, our guide, pointed out the Port of Piraeus from where we stood, and to where our cruise had ended. The Athenians had just defeated Persian King Xerxes. Thanks to Panos, it seemed as though the battle had just occurred! Panos was probably the best guide I've ever had, both for his knowledge and enthusiasm! For a full understanding of the Acropolis, I recommend hiring a guide in order to navigate this ancient site.
On the southwest grounds at the foot of the Acropolis, we toured the Odeon of Herod Atticus, an ancient stone theater built between 160AD and 174AD and reconstructed in the 1950s; concerts with world-renowned musicians are held here in the evenings. We also sat briefly in a slightly older stone theater called the Theatre of Dionysus, on the southeast section of the grounds; here, drama as an art form was born and immortals such as Aristophanes, Sophocles, and Euripides had their plays performed.
In the New Acropolis Museum, also located at the foot of the Acropolis, crowds marveled at the original Caryatids, now all preserved in Athens, save the one still in the British Museum in London.
Speaking of museums, the English word "museum" originates from the Greek word "mouseion," which means seat of the muses and is attributed to a structure built on the nearby Hill of the Muses, also known as Filopappou Hill. Regarding English words of Greek origin, one could go on and on as the list is almost endless!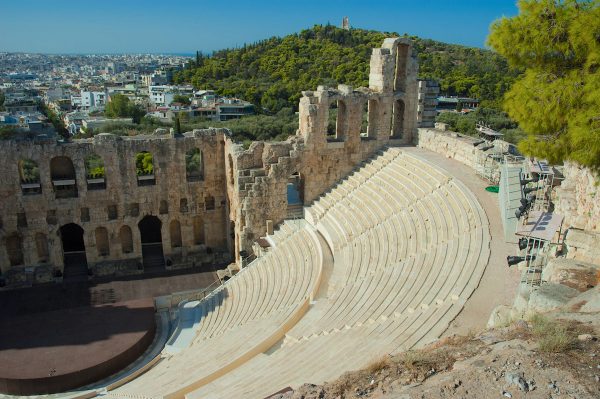 Plaka
After visiting the Parthenon on the Acropolis, you will inevitably make your way down Dionysiou Areopagitou, a huge pedestrian street (considered the longest in Europe when connected to Ermau Street), and end up near or in the Plaka neighborhood.
Despite its many visitors, Plaka is still a delightful area. Behind the narrow winding streets full of tourist shops are many smaller, even more winding lanes where one can get a glimpse of the true Athenian life. We had excellent meals on the outdoor terraces here, while enjoying the heat of balmy September evenings.
A truly unique visit minutes north of the Plaka neighborhood was to Al Hammam, an old-style Turkish bathhouse, offering a Turkish steam bath and treatments. Afterward, we sat on the terrace of the bathhouse and were served green tea and vanilla on a Turkish service set.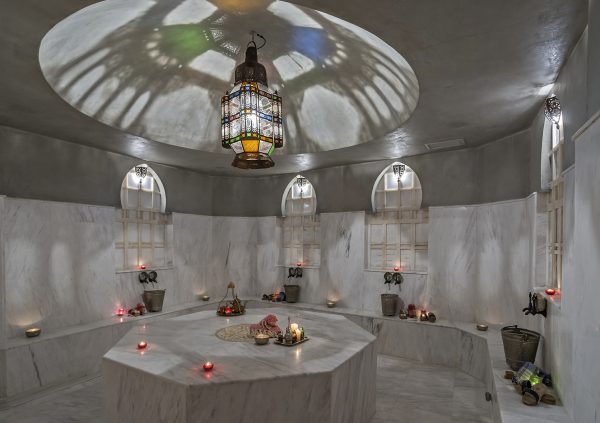 Ancient Agora
Visitors interested in seeing more of ancient Athens should head to the Old Agora (not to be mistaken for the Roman Agora) where, coincidentally, a building resembling the Parthenon can be visited and is located in a beautiful wooded area.
In the Old Agora, actual devices used for voting out unpopular leaders, a machine for choosing jurors, and a ballot box from over 2,000 years ago can be viewed at the museum, which has a reconstructed stoa, or arcade.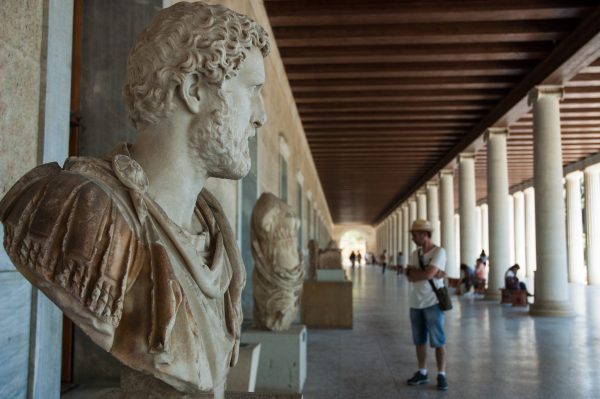 Culinary Delights
In a nod to modern Athens, we went on a food tour called "Beyond Feta." This provided us an opportunity to feast on water buffalo charcuterie, served at Mirvan's, an Armenian eatery. During the Persian invasions of 2,500 years earlier, this meat might have been common.
Another lovely restaurant worth mentioning was one that our guide took us to visit, a no-name, hole-in-the-wall basement eatery where we had a truly delicious peasant meal of chickpeas, fava beans, feta, olives, and potatoes washed down with a pitcher of retsina. Our server drew the wine warm from a nearby barrel before plopping it onto a slab of circular ice on our table. It was the kind of place you'd never find without a guide.
Ah, Athens! What better place to reconnect with the ancients!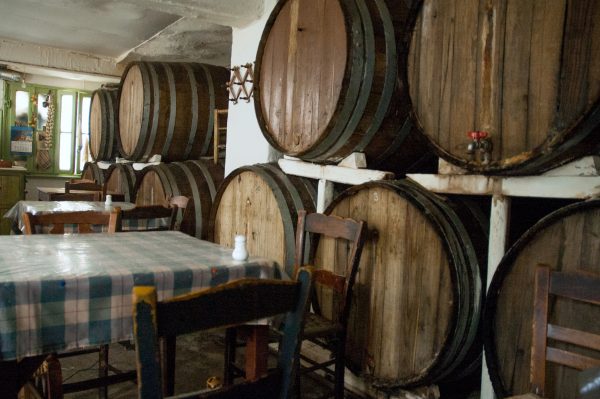 For more information, visit:
Context Travel
Hotel Fresh
Athens Pass
Celestyal Cruises
Traditional Turkish Baths
Bruce Sach is a veteran travel writer based in Ottawa, Canada.