From the air, I see only green fields. Rows of vineyards run like neat braids over sandy hills and along fields of produce. California's Central Coast is known for its vineyards, but it also produces berries, broccoli, flowers, and vegetables.   
What's missing, as I look down from the plane, are the crowded highways and dense housing that I often see when flying into California. When we land at San Luis Obispo Regional Airport next to a field being readied for harvest, I get my first taste of this different side of the state. 
In just minutes, we've grabbed our bag from the one running carousel and picked up our rental car from the small parking lot. Then, my husband, Ben, and I are off to explore Slo Cal.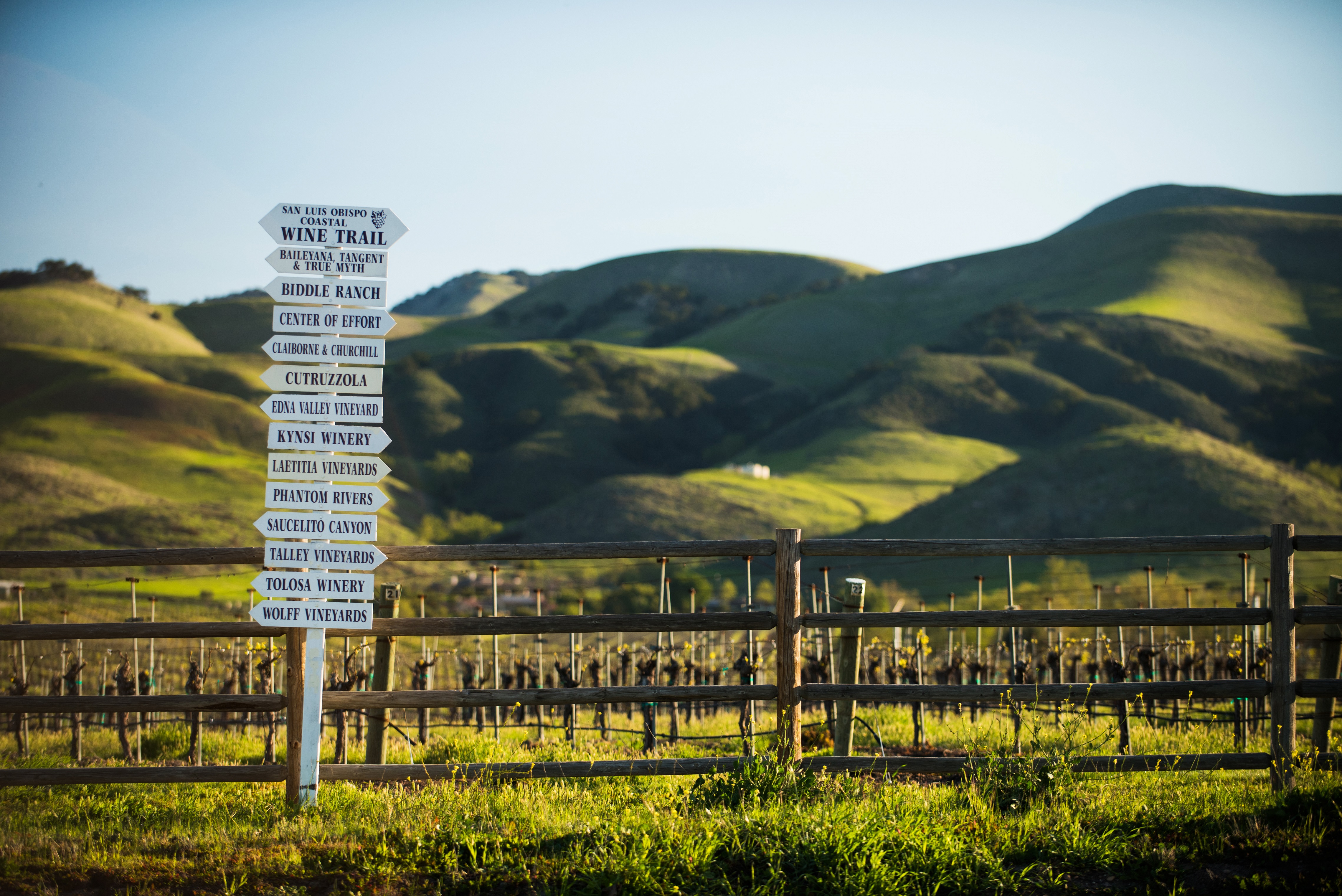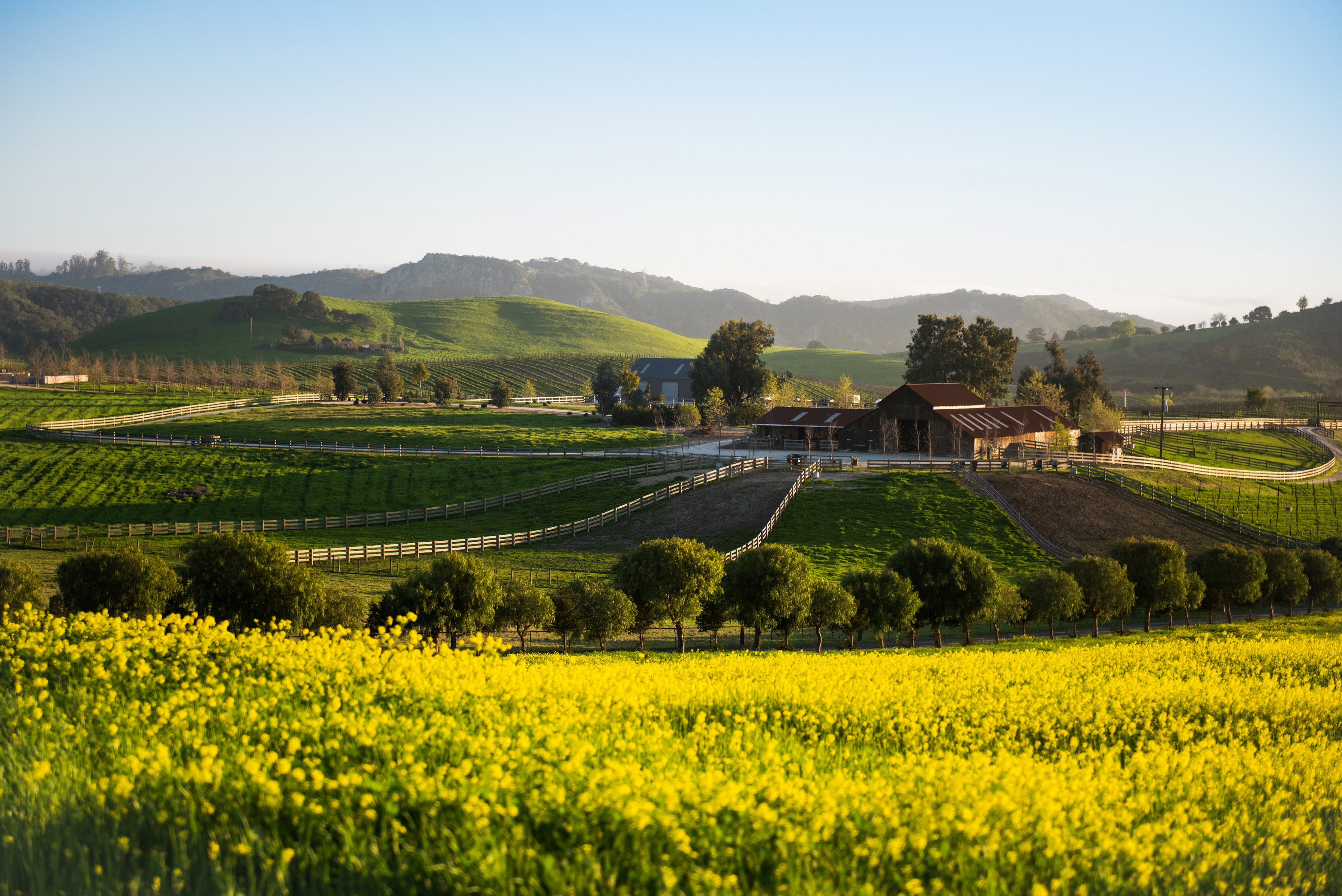 Slo Cal Way of Life
The region's nickname, Slo Cal, refers to San Luis Obispo (SLO) County, but it fits the frame of mind here. Located halfway between San Francisco and Los Angeles, the area is known for its relaxed pace. It's rich with fertile soil and has more than 315 days of sunshine a year, making it the perfect spot for thriving farms and wineries. 
Our plan is to explore several towns along Highway 1 and then head to Paso Robles, a winemaking region just a few miles inland.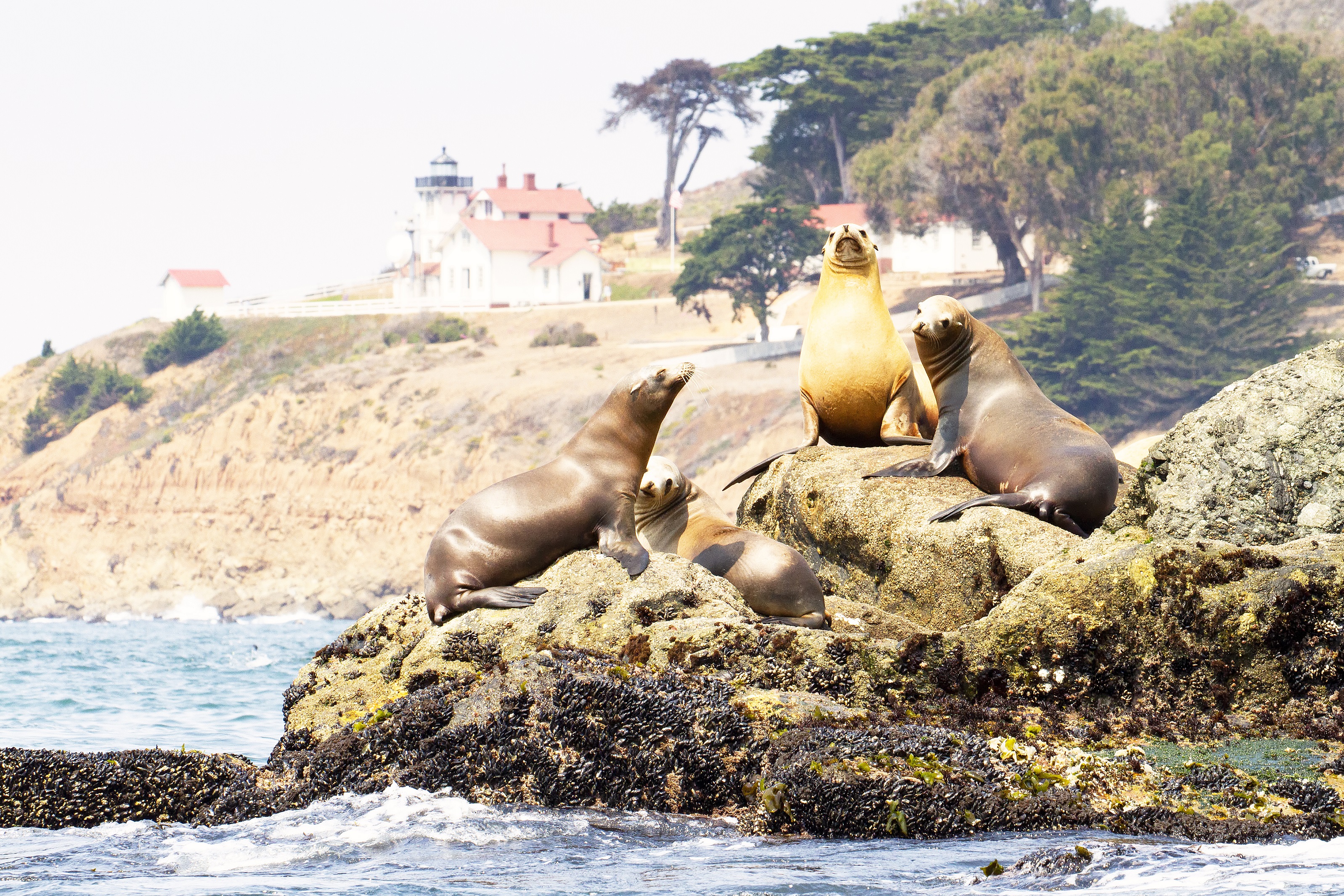 Highway 1 Discovery Route

Some 80 miles of Highway 1 run through Slo Cal. This scenic winding highway follows the coast and is dotted with towns and natural wonders. The Highway 1 Discovery Route is a small section of the highway and connects 10 small artisan communities.
Our first stop is the tiny beach town of Oceano at the edge of the largest dunes complex in California. Oceano Dunes State Park is one of the few beaches where you can drive and camp on the beach (you'll need a reservation to camp). It's a vast playground for those who enjoy riding ATVs and dune buggies in the dunes.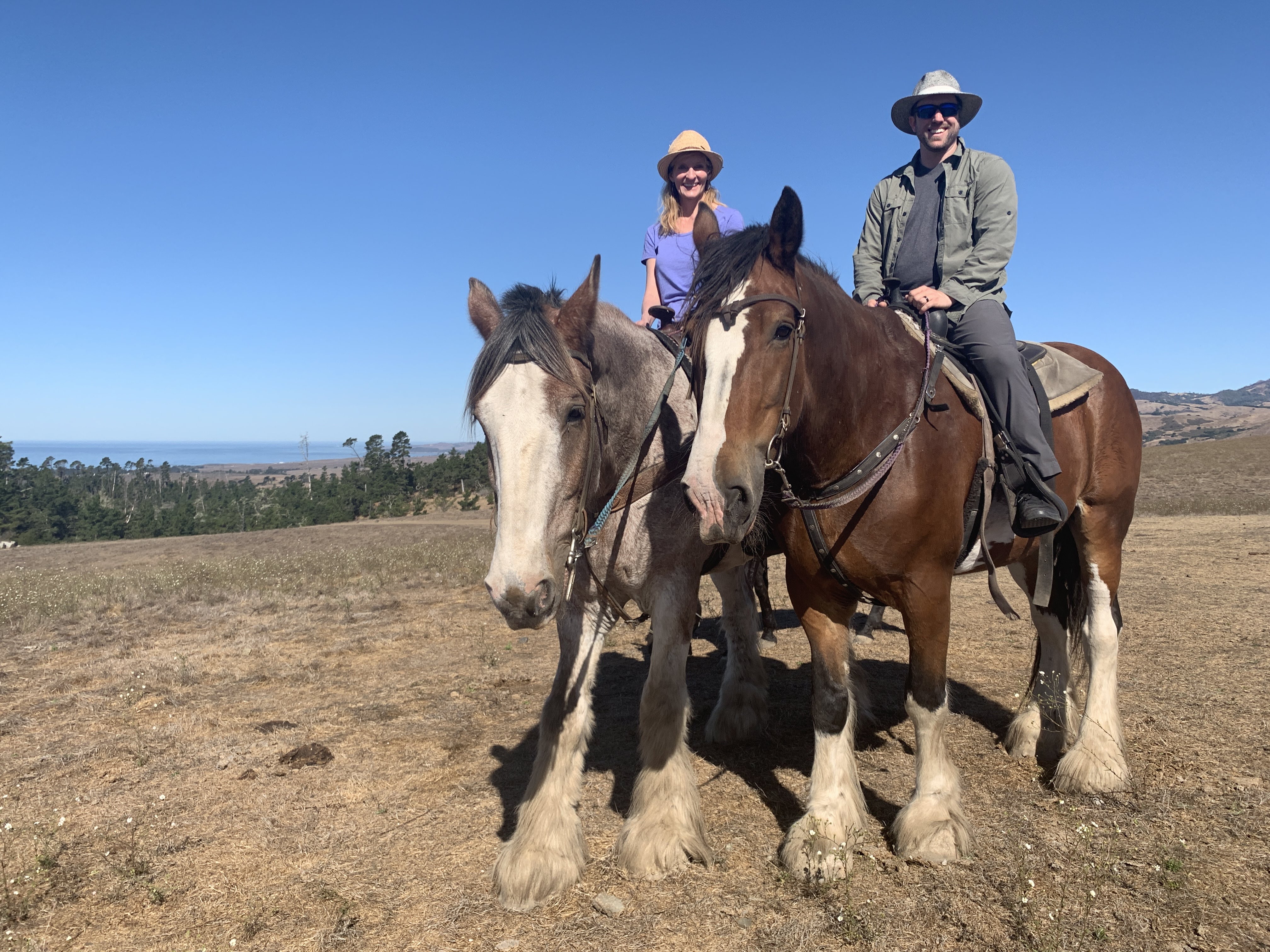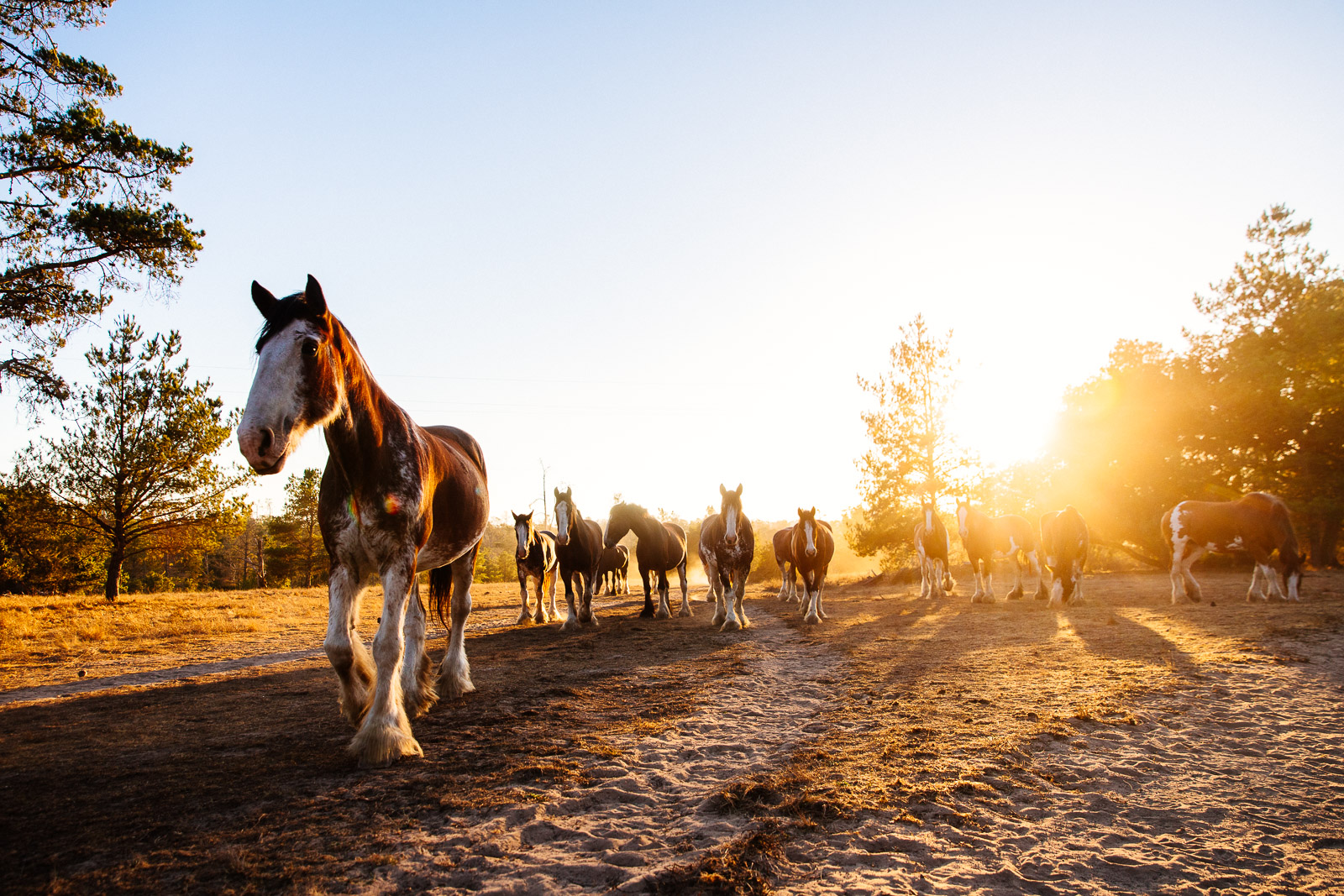 SunBuggy Fun Rentals rents dune buggies and ATVs. After watching an instructional video, Ben and I are suited up in suits, helmets, and goggles, and then led to our dune buggy. With map in hand, we set off on our adventure. 
It's exhilarating to zip across the sand. The white sands reflect the sun, and soon, we're surrounded by dunes, with almost no one around. It feels more like a desert than coastal California. We take turns driving, and yes, we get the buggy stuck a few times. We come away sandy, a little sunburned, and with smiles on our faces.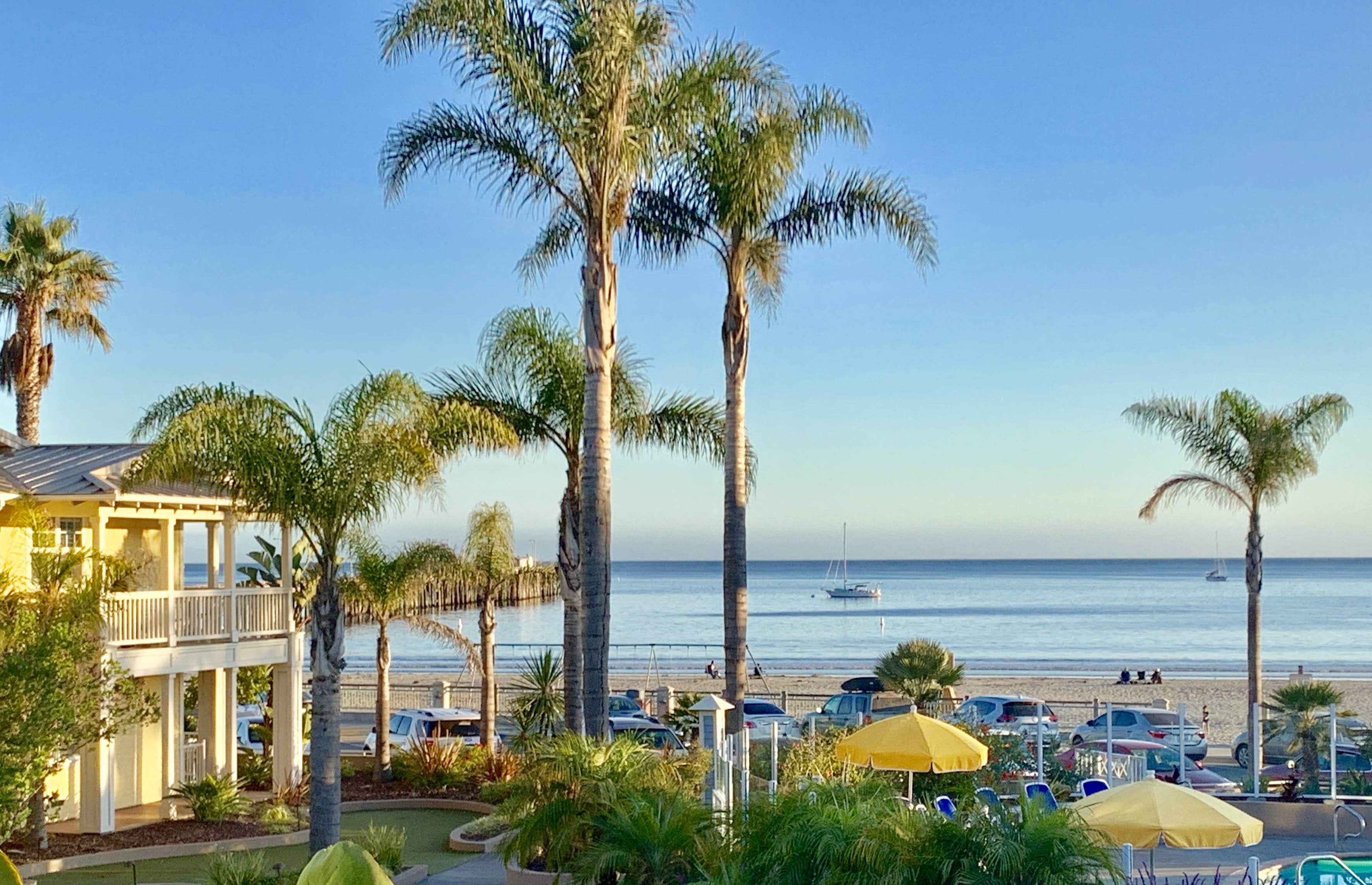 Avila Beach

Located on San Luis Obispo Bay, Avila Beach is a tidy beach town often missed by tourists but popular with locals. It has golden sand beaches, and a small but modern downtown.

We're thrilled to find that our comfortable room at Avila Lighthouse Suites offers a wide view of the sea. It's an excellent base for our visit, and a two-minute walk to the beach, where we find nice restaurants, galleries, and shops. That evening, we dine outside at Blue Moon Over Avila, watching the sun go down under strings of twinkling lights.  
The sun is shining brightly when we head to Avila Beach Paddlesports the next morning. The laid-back water sports outfitter is run by Vince Shay and his wife, Emily. It's obvious that Vince loves his work as he sets us up with standup paddleboards and offers suggestions on where to go. Vince is a photographer, and stunning images of wildlife line the walls of the shop.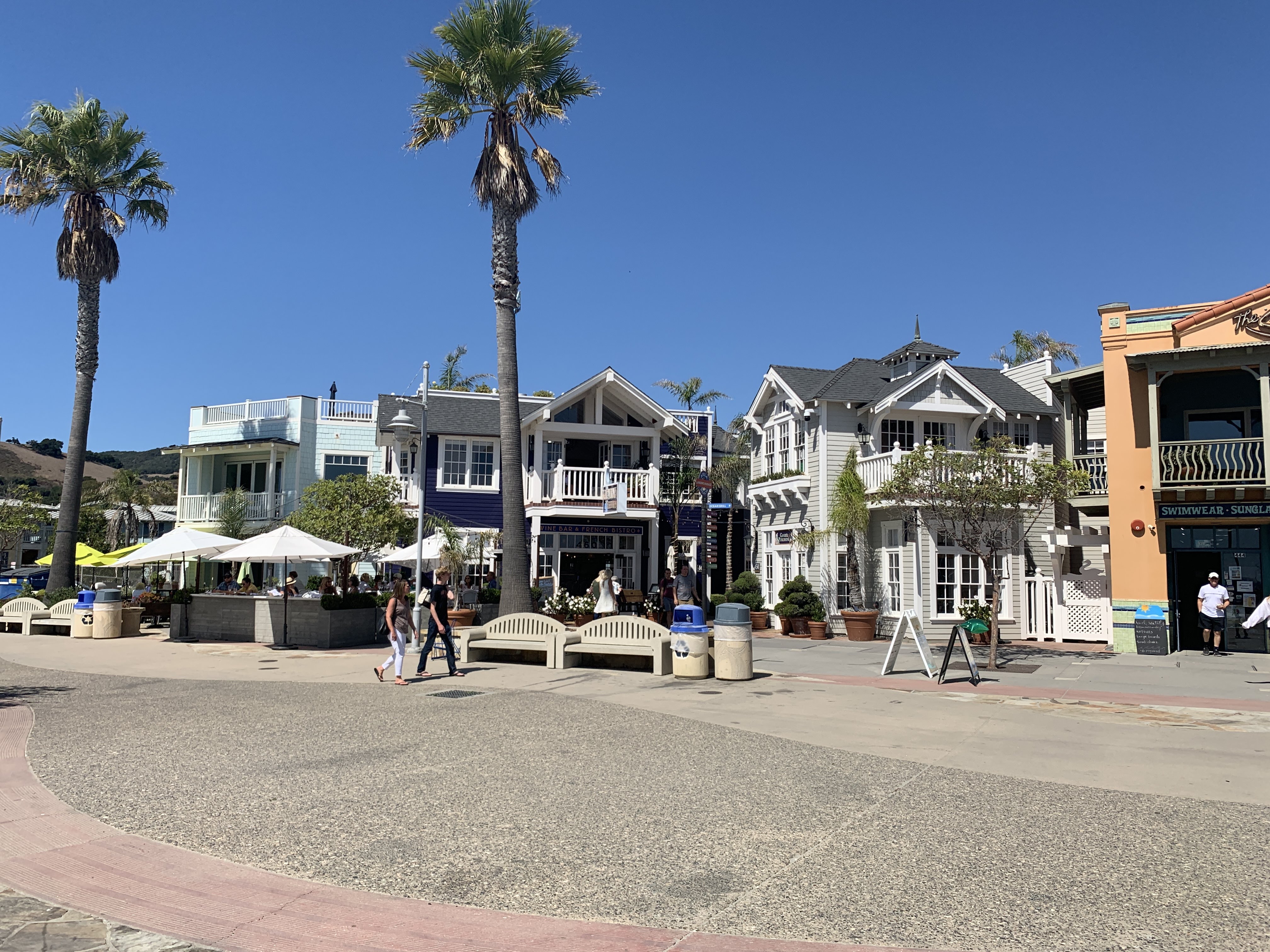 Paddling out into the bay, we pass a gaggle of snoring sea lions on a floating dock near the pier. They pay us no mind as we paddle past, heading toward Point San Luis Lighthouse at the tip of the bay. On our distant left, two playful otters float in the water, their tails wrapped around floating sea kelp, and a stingray passes under my board. At the lighthouse, we pull the boards up on the beach and hike to the lighthouse for a panoramic view of the bay below.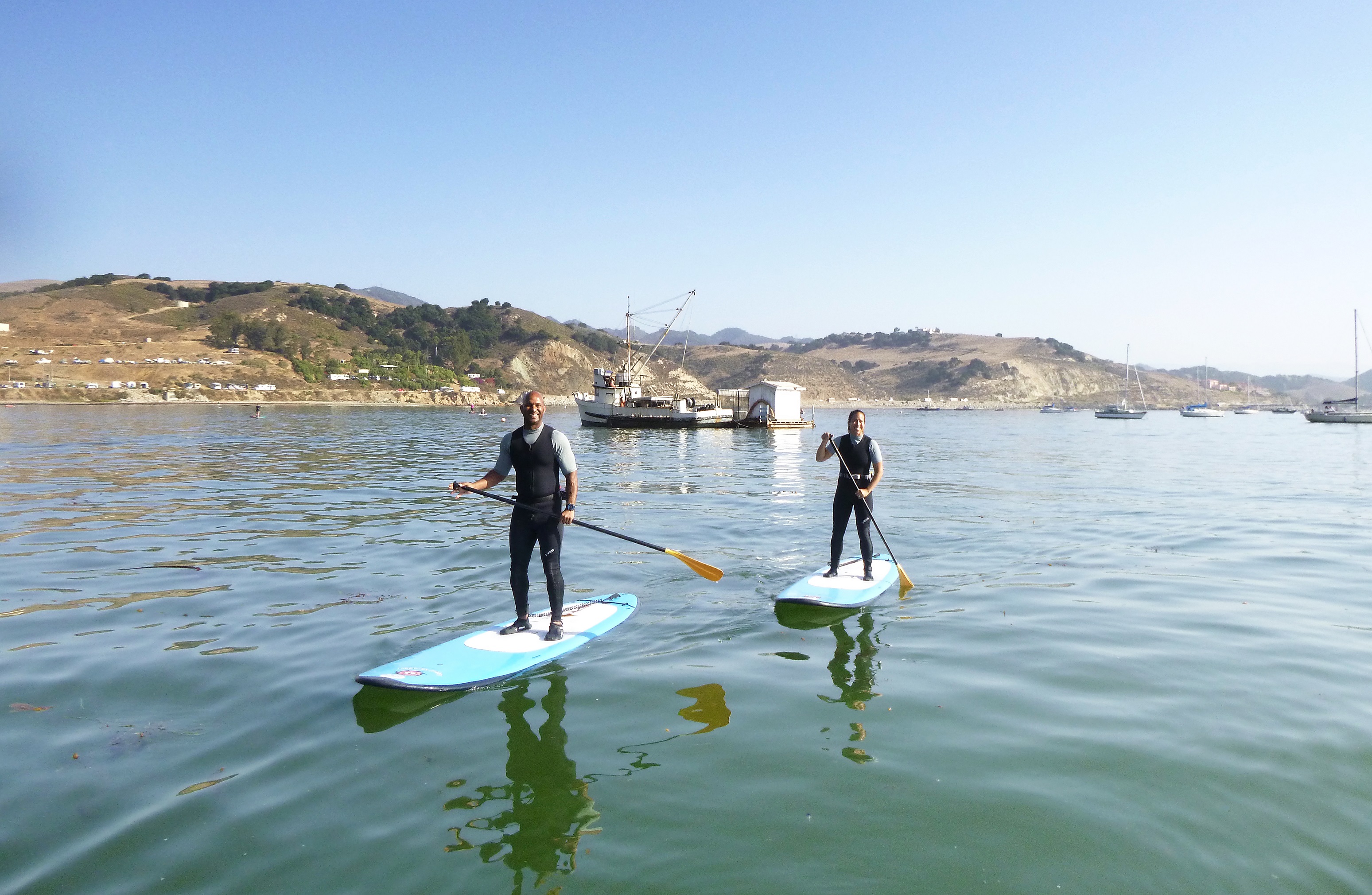 Cambria

Situated on hills overlooking the coast, the town of Cambria has a mountain feel, with pine forests and crisp air. There are no chain hotels in Cambria, but it has small inns and B&Bs. Oceanpoint Ranch, our hotel for the next two days, has a family-friendly appeal, with cozy campsites where guests can roast s'mores. 
Cambria is home to one of the most unique ranches I've visited. Covell's California Clydesdales Ranch offers horseback riding on, you guessed it, Clydesdale horses. Though they may be huge, these gentle giants are easy to ride. Ben and I ride Pockets and Matthew, two gentle draft horses that are the best of friends, through pine forest and woody trails.  
That evening, we walk along the California Trail, a coastal path overlooking the sea that passes right in front of our hotel. We follow it to Moonstone Beach Bar & Grill, a popular restaurant known for its ocean views, outdoor patio, and fine cuisine. There we're treated to another fine California sunset and an excellent meal.
For such a small town, Cambria is rich in dining opportunities. Another restaurant we like is Robin's, a family-run establishment in a historic home that's known for international cuisine.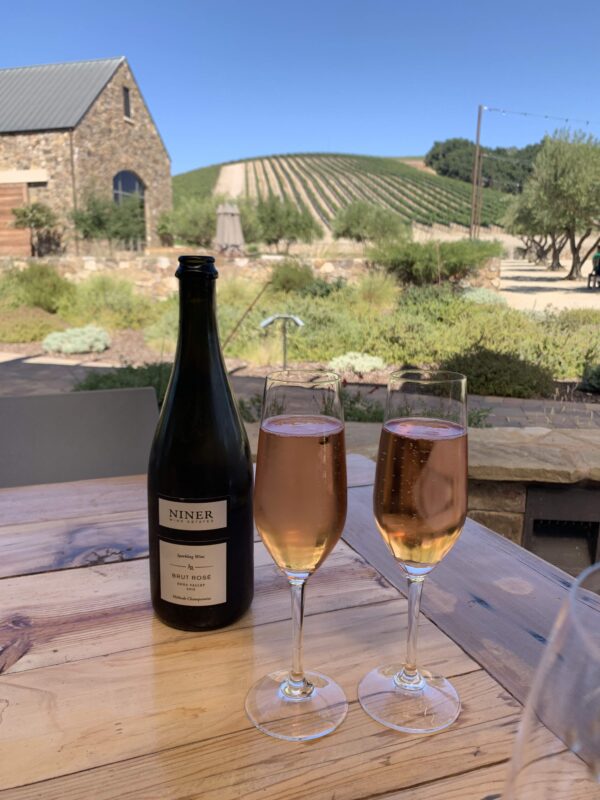 Slo Cal Wine

While Napa Valley is better known for its wine, Slo Cal is home to more than 250 wineries spread across two different wine grape-growing regions—San Luis Obisbo wine country and Paso Robles. 
There are so many wineries with their own tasting rooms that it's hard to choose which ones to visit. In Avila Beach, we had stopped at Kynsi Winery, which grows Syrahs and Pinot noirs in the Edna Valley, and then at Saucelito Canyon, a family-run winery in the Arroyo Grande Valley. 
In Cambria, we pull off at Cutruzzola Vineyards, where wine expert Reyna Jonas offers us a tasting of five wines. My favorite is their 2015 Pinot noir Estate Gloria, and we leave with a bottle in hand.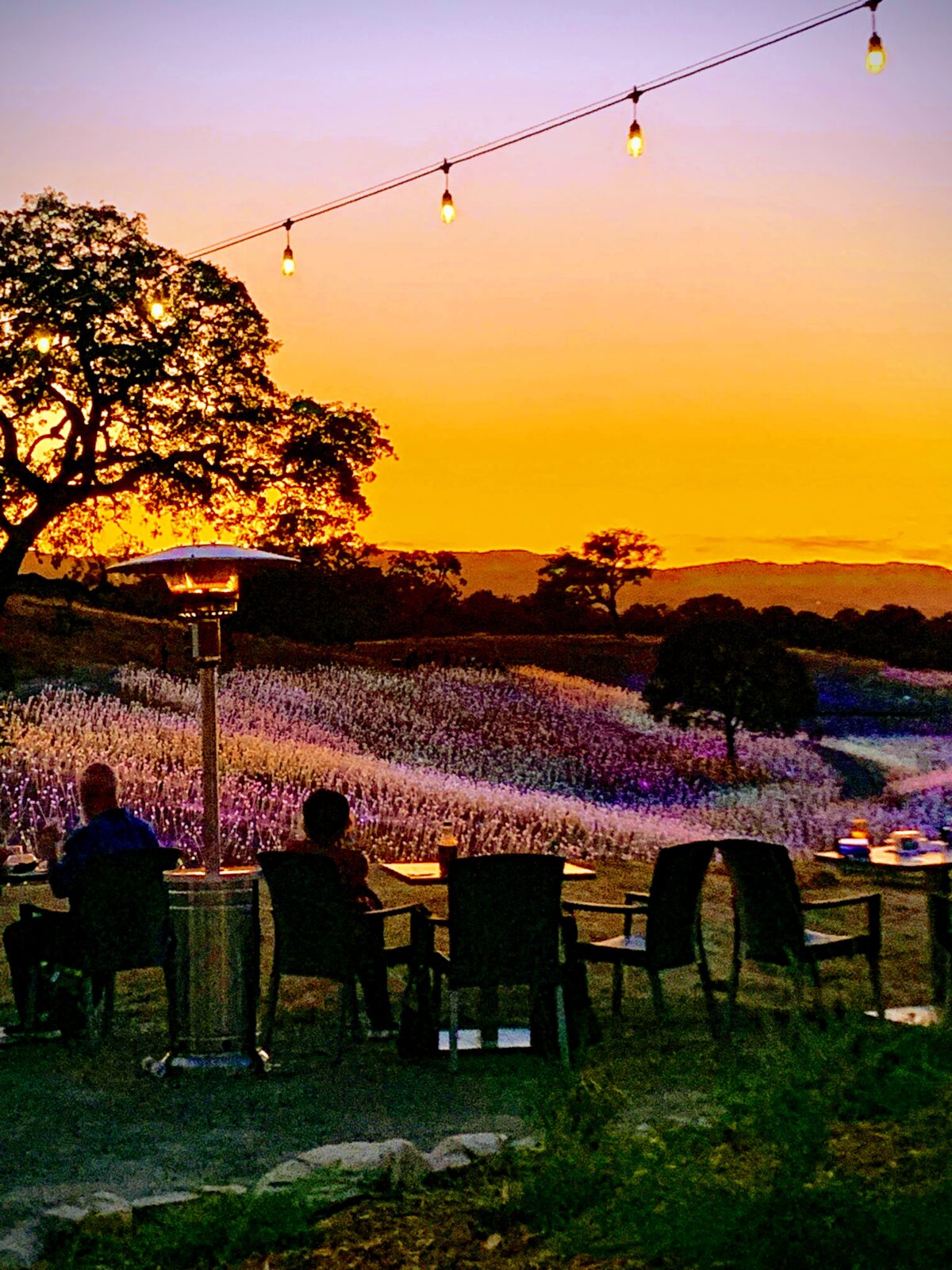 Paso Robles

Wanting to see more of California wine country, we leave the coast and drive 28 miles inland to Paso Robles. With a population of 30,000, the community is a winemaking powerhouse. Cabernet is the most prevalent grape in the region; more than half of all wines produced here are Cabernet Sauvignon.
Vineyards cover the region, even at the Allegretto Resort, where we decide to stay. Situated on 20 acres of wine grapes, olive and fruit trees, Allegretto Resort has a Mediterranean feel. The luxury resort has 171 guest rooms, along with a stunning pool with private cabanas and an impressive art collection. We sample several of their wines in the tasting room and enjoy more with our tasty meal at their onsite restaurant, Cello Ristorante & Bar.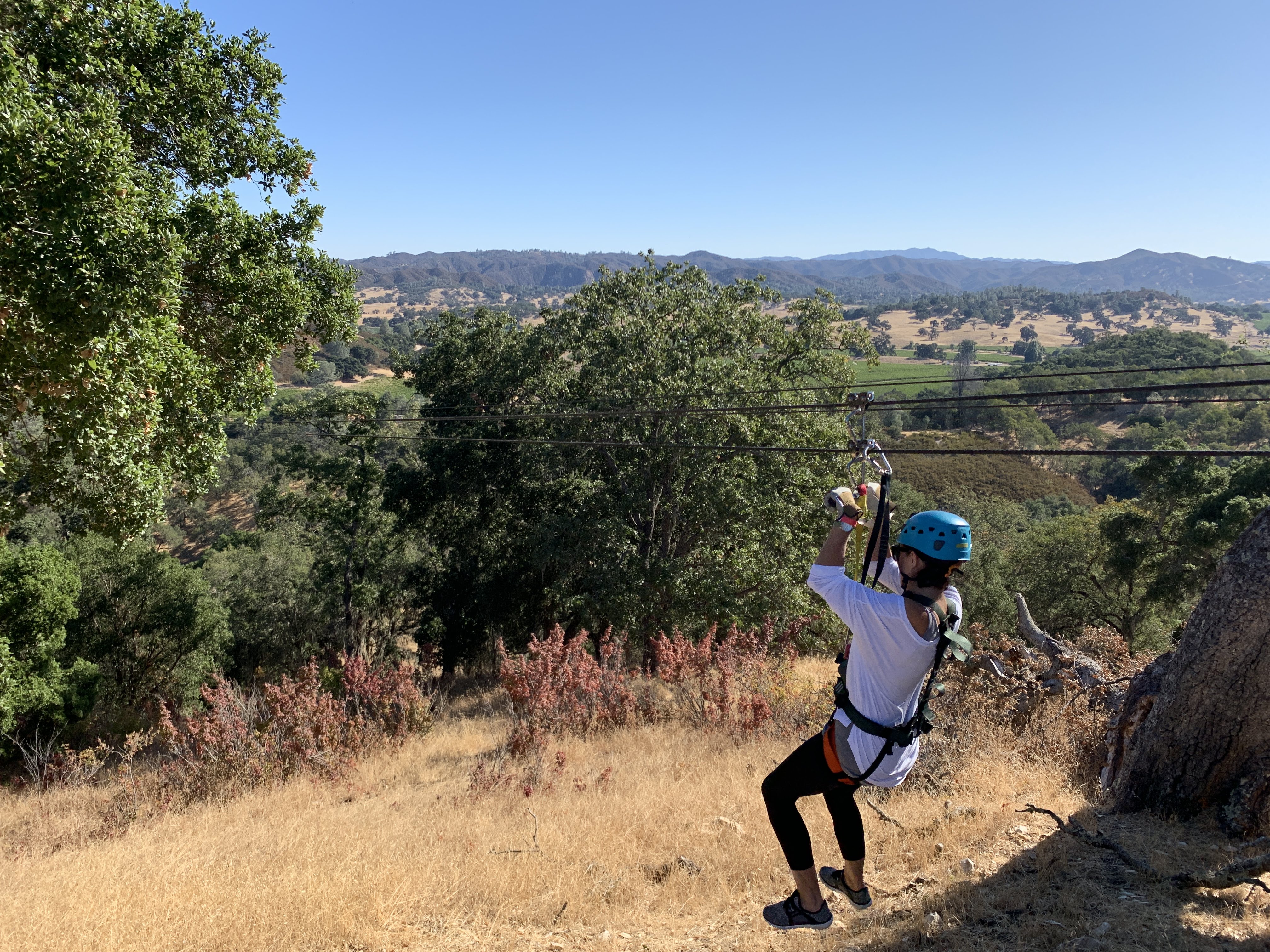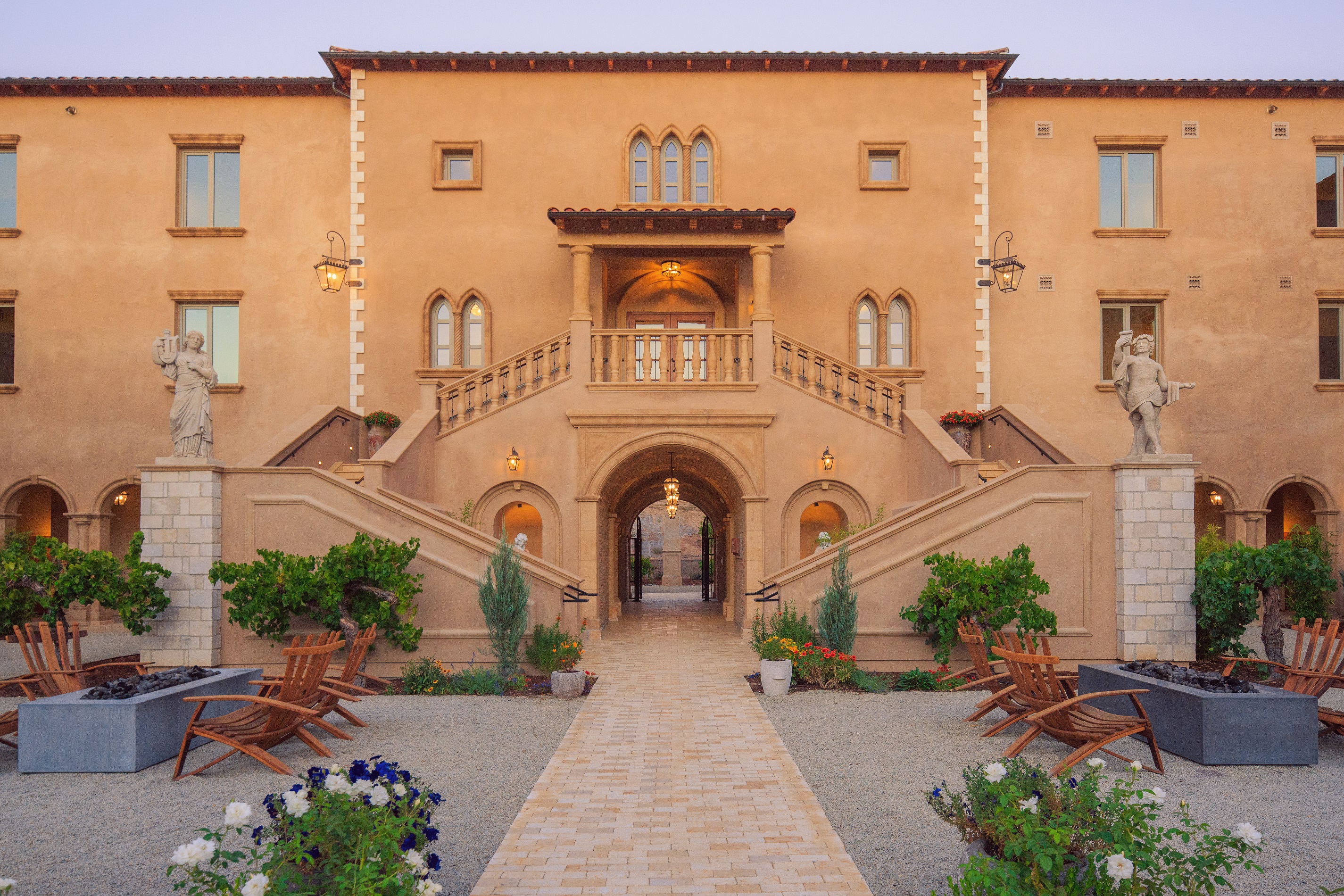 Wineries of Paso Robles

Wine lovers have plenty to choose from in Paso Robles. The family-owned Niner Wine Estates has three different vineyards in Paso Robles and the Edna Valley. Their tasting room and restaurant, which overlooks their Heart Hill vineyard, looks right out of Tuscany. Dining on the patio and sipping one of their exquisite Grenache Blanc wines, I see why Food & Wine called it one of the best winery restaurants in America.  
Just down the street, Sextant Wines is owned by the Stoller family. They specialize in old-world varietals and produce some of the world's finest grape stock. Their artisanal varietal selections include powerful Zinfandel and Petite Sirah Blends. Their tasting room is a welcome stop, and I come away with a bottle of their 2017 Night Watch Proprietary Red. 
One afternoon, we go on a Zip and Sip Tour with Margarita Adventures and Ancient Peak Winery. Ziplining over hills covered in vineyards is a scenic and exhilarating experience. In the evening, we see the hills of Paso Robles in a different light—some 58,800 of them to be exact.  
At Field of Light at Sensorio by Bruce Munro, thousands of color-changing fiber-optic orbs cover 15 acres of rolling field. Enjoying the picnic dinner that came along with our ticket, we watch as the lights change with vibrant intensity, and then later walk along paths through the light installation.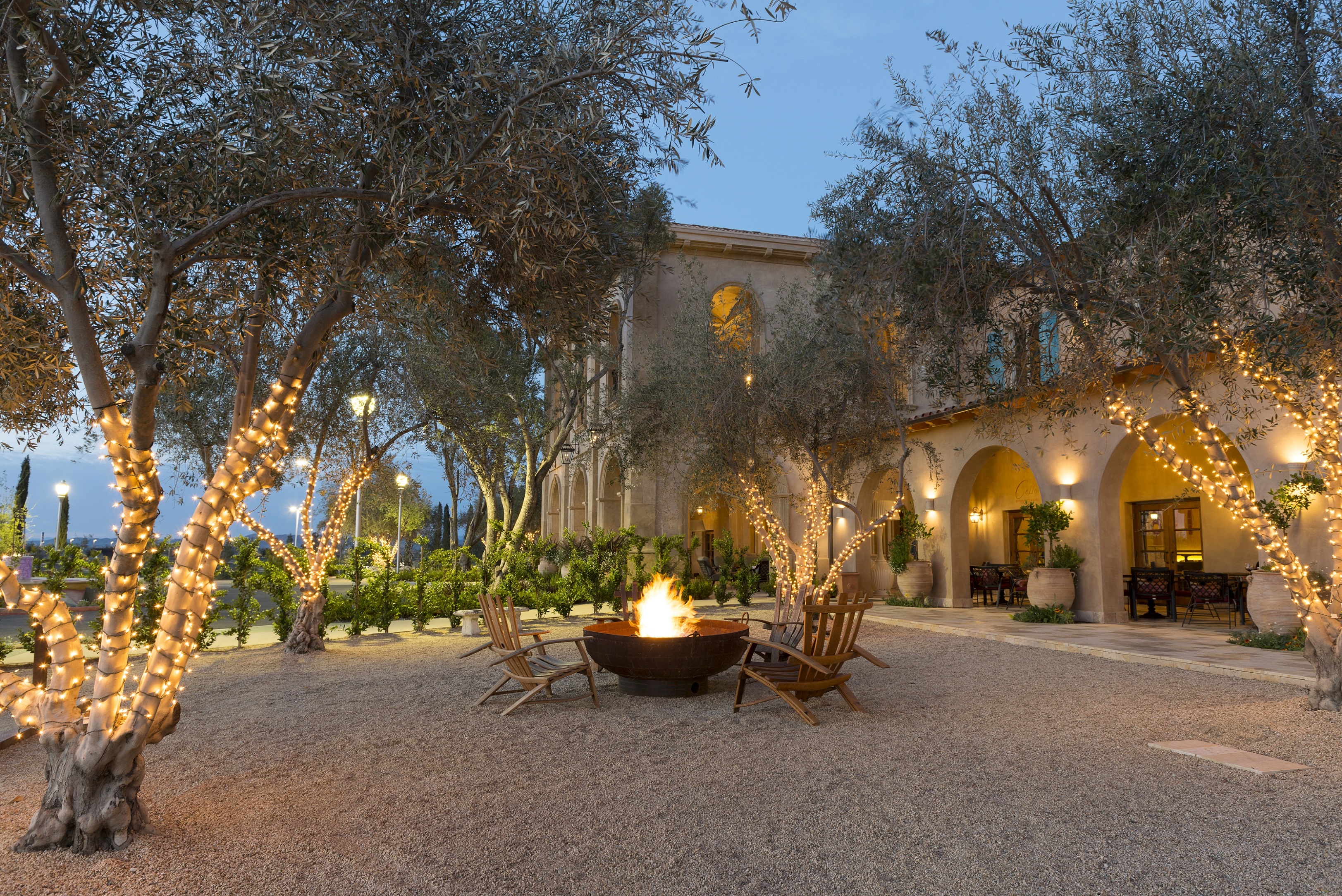 Opolo Vineyards
On the last evening of our journey, we drive into the hills to visit Opolo Vineyards. Their expansive vineyards look like something straight out of a movie. 
Although some wineries can have a lofty air to them, Opolo is purposeful in its welcoming feel. Jeff Faber, a longtime member of the Opolo team, greets us, and within minutes we have wine in hand. 
"It's not the how we make wine that's important, it's why," Jeff says. "Life is short, and it's meant to be celebrated and enjoyed. Wine is a way to celebrate life."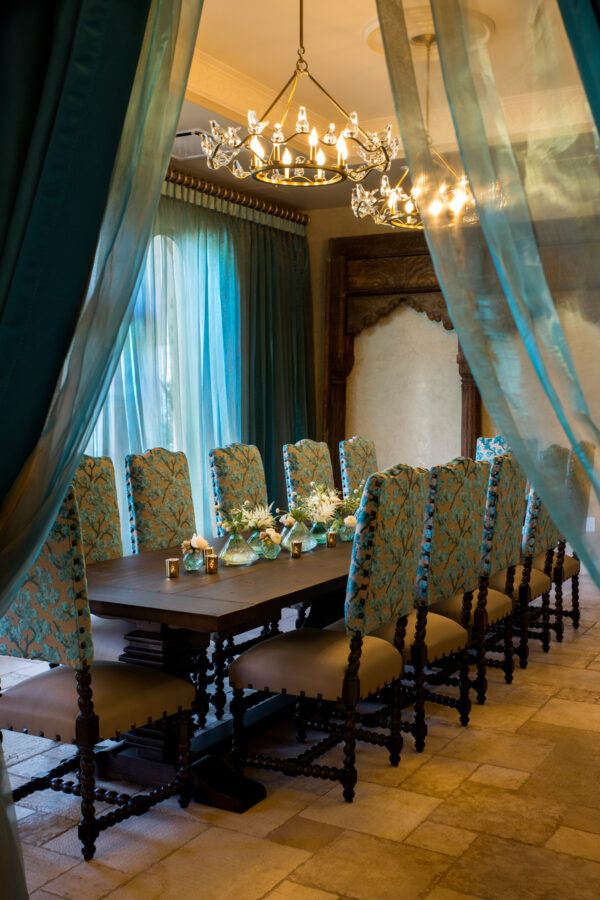 "We're here living this vineyard life, and we like to show guests behind the curtain," he says. Opolo offers tours into the vineyards, and wine blending parties are held three weekends each year. The Opolo Grape Stomp is held in October, and there's a small inn where guests can stay onsite. 
When Jeff offers to drive us to the top of the hill overlooking the vineyards, we happily agree. There, gazing across the vineyards with wine glasses in hand, we talk about life, about wine, and why savoring life's special moments is important.

Then I realize that this is one of those moments. As Jeff tops off our glasses, we fall into a comfortable silence. Then we look out over the valley, enjoying the view.
Janna Graber has covered travel in more than 45 countries. She is the editor of three travel anthologies, including "A Pink Suitcase: 22 Tales of Women's Travel," and is the managing editor of Go World Travel Magazine.

The author was a guest of Highway 1 Discovery Route and Allegretto Resort.