Florida isn't all beaches (although it has nearly 700 miles of gorgeous ones).
In the age of social distancing and post-lockdown cabin fever, no domestic destination calls with quite the allure of the siren song of Florida. From Keys to Panhandle, the 27th state is chock-full of lesser-known but intriguing outdoor adventures, from state parks to swamps to underwater snorkel trails. That's especially important when no traveler wants to face crowds or mass tourism at the moment.
If you're ready to plan an adventure in the Great Outdoors—Sunshine State-style—head to any of these off-the-beaten-path highlights. Fresh air and vitamin D guaranteed.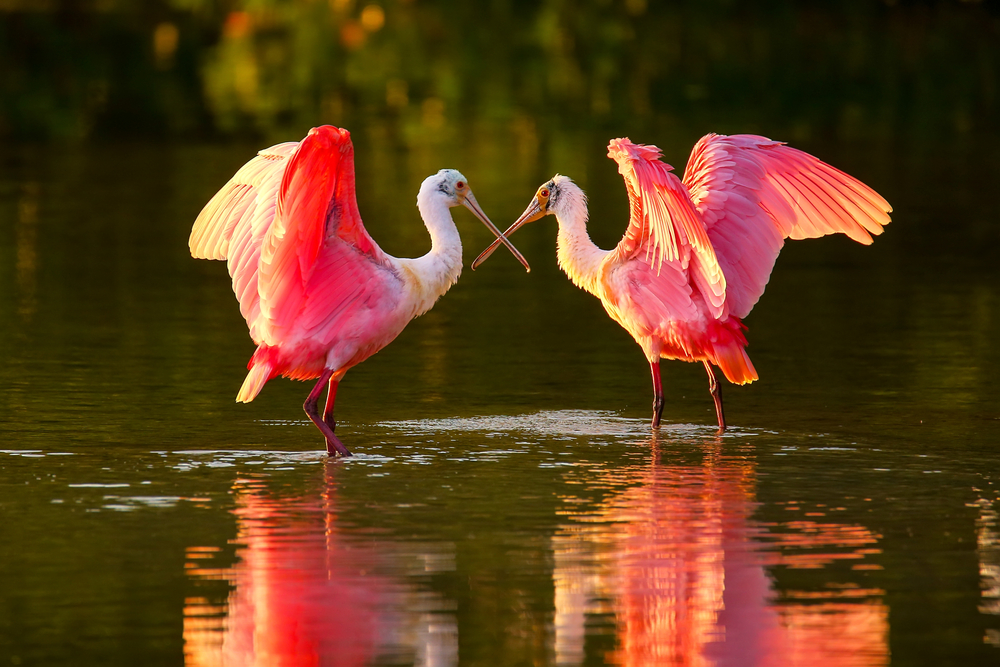 State and National Parks
If you're a fan of state parks, you'll enjoy checking out Florida's unique selection: the state's parks encompass more than 800,000 acres across 175 state parks, nine state trails, and many historic sites. It's also home to three national parks: Biscayne National Park, which is 95 percent underwater, thus perfect for boating and snorkeling; Dry Tortugas, which is located on an island 70 miles west of Key West and houses historic Fort Jefferson; and the Everglades, Florida's 1.5 million-acre wild backcountry and vital ecosystem.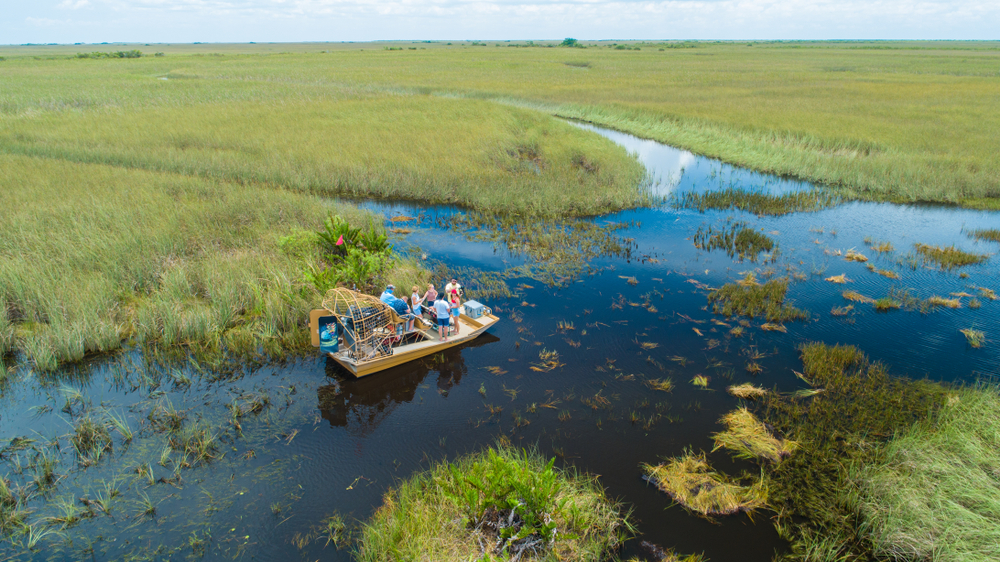 Activities in Florida's state parks range from shelling to horseback riding, snorkeling, star gazing, birding, scuba diving, and even boat camping. At Henderson Beach State Park, located on a protected strip of the Emerald Coast in the Panhandle, you can hit the beach, hike the trails, or go fishing, swimming, camping, or wildlife-watching. Edward Ball Wakulla Springs State Park, on the other hand, is home to the world's largest and deepest freshwater springs plus ancient cypress swamps, and you can spot wildlife like manatees and alligators from a riverboat or diving platform. And, believe it or not, mountain bikers flock to Alafia River State Park, a reclaimed phosphate mine, because it features some of the most radical elevation changes in the mostly flat state.
So, no matter what outdoor activity you love or want to try, Florida probably has a state park for you.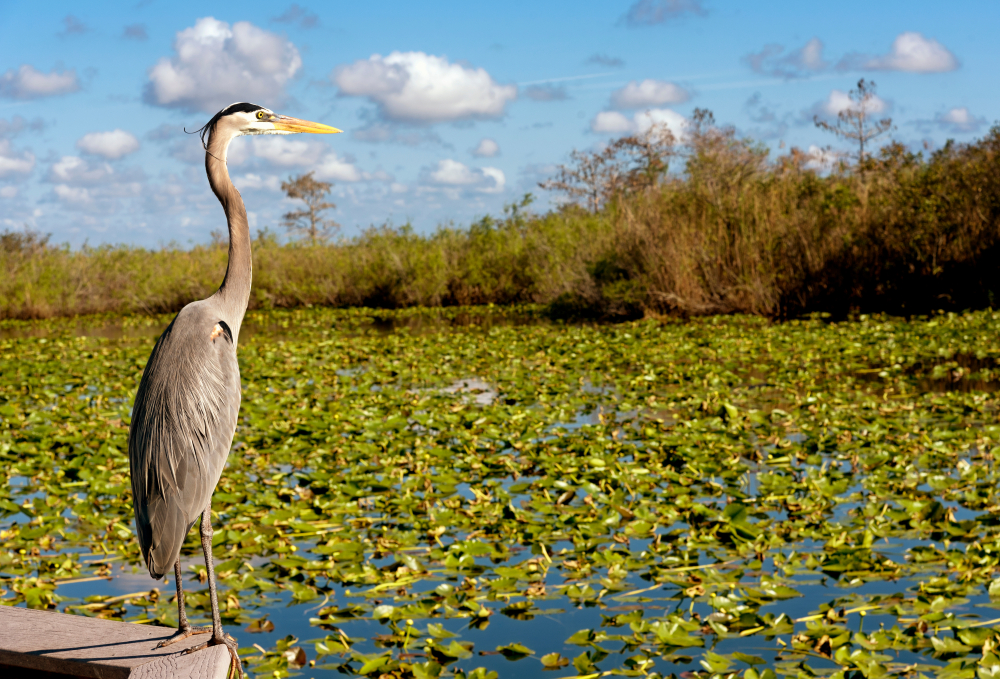 Underwater Snorkel Trail at Phil Foster Park
Snorkelers and divers alike love to explore under and around the Blue Heron Bridge at Phil Foster Park in Riviera Beach.
There's a trail of underwater statues and sunken oddities to discover, made of limestone boulders and artificial reef, all submerged in just six to 10 feet of water. In addition, the bridge's concrete pilings are home to a host of sea life, from octopus to sharks to pufferfish, eagle rays, sea turtles, schools of tropical fish, and more. It's an easy and accessible spot, too, since you can snorkel or dive right from the shore and the entire two-acre area is very shallow, making it ideal for beginners or those just getting comfortable in the water. 
For even more adventure, head over to 79-acre Peanut Island, located just across a stretch of the Intracoastal Waterway, to snorkel, picnic, and wander the trails. A ferry boat at the Riviera Beach Marina makes regular departures.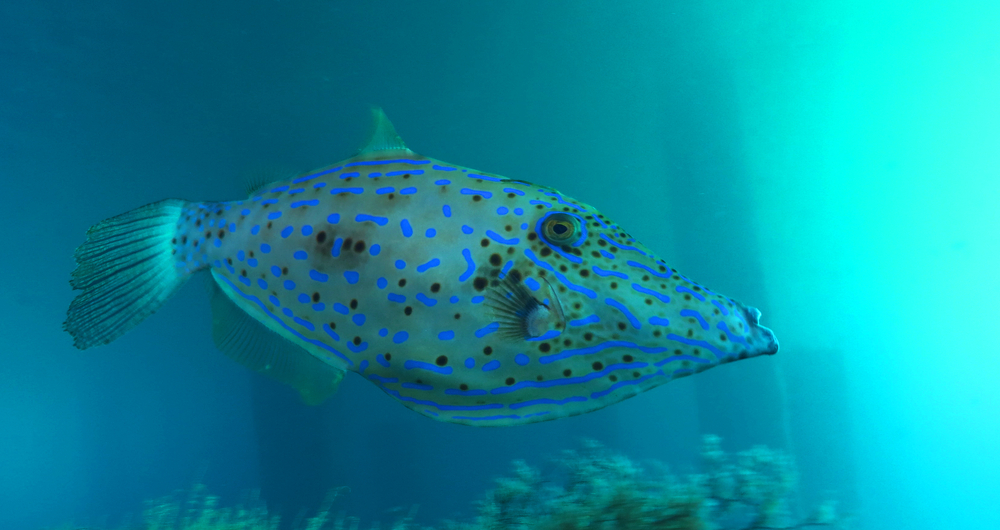 Everglades Airboat Tours
The best of Florida's diverse, delicate ecosystem is on display in the Everglades, a river of grass making up the heartbeat of the state. One of the best ways to explore this wilderness, preserved by the Seminole Tribe of Florida, is by airboat. Various companies, such as Billie Swamp Safari, offer airboat rides deep into the Everglades; soaring through swamps as you skim the surface of the water is a one-of-a-kind only-in-Florida experience.
Billie Swamp Safari also offers swamp buggy eco-tours for landlubbers, as well as animal exhibits and a small restaurant serving Native American specialties such as Seminole Indian fry bread, Indian tacos, and bison burgers, plus backwater Florida eats—think fried catfish, frog legs, and gator tail nuggets.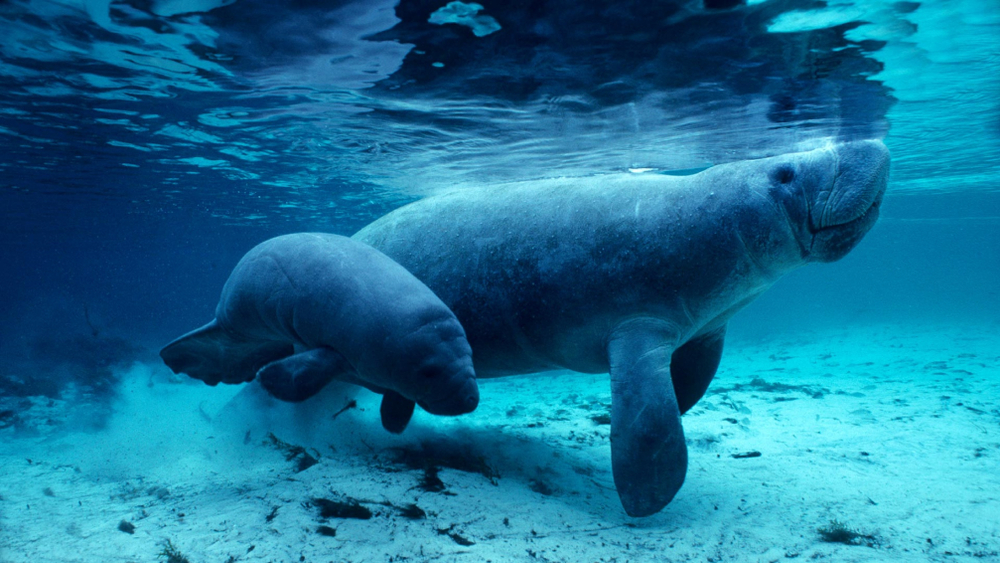 Swimming, Kayaking With Manatees in Crystal River 
Head to the sleepy town of Crystal River on the west coast of Florida for an up-close wildlife encounter you won't soon forget. Book a tour with Get Up and Go Kayaking Crystal River to wander Hunter Springs, Jurassic Springs, or Three Sisters Spring with an informative guide and possibly even sidle up to a manatee—in a crystal-clear kayak for prime viewing opportunities. 
Manatees congregate in the springs en masse during the winter months, and these peaceful "sea cows" are a wonder to behold in their natural habitat. Manatee season is November through March, but even during the summer months, the springs make for a pristine and scenic paddle, and there's still a chance of spotting manatees. Get Up And Go Kayaking also offers glow-in-the-dark tours all year round.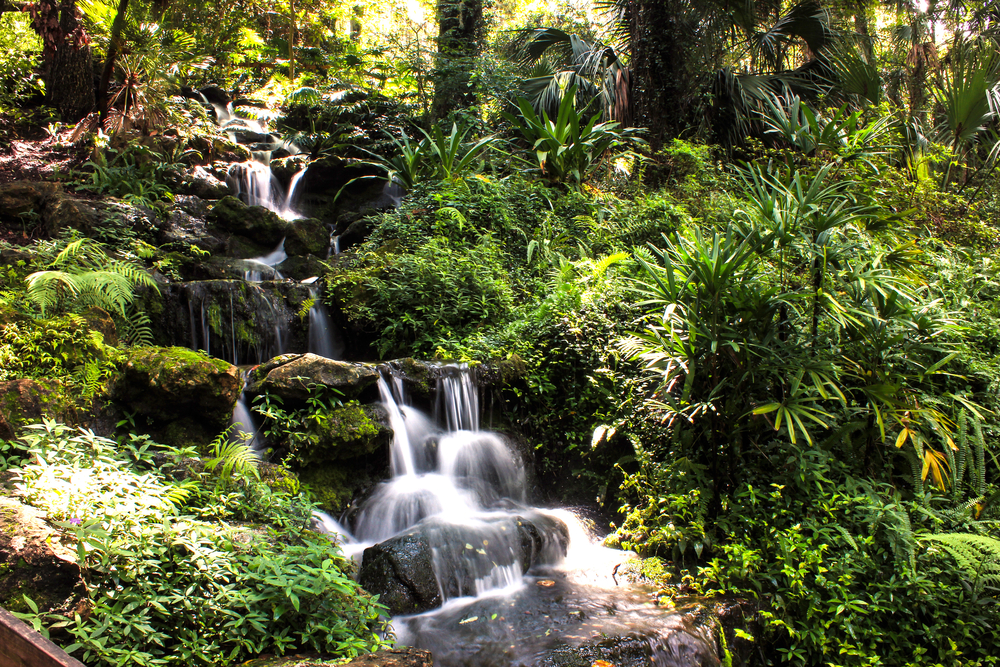 Florida's Springs
Florida is full of freshwater springs that people love to explore, especially in the heat of summer, thanks to the steady 72-degree cool temperature of the water. In fact, did you know that at 700 springs, Florida sports the largest collection on earth? They each stem from the underground aquifer that underlies the entire state.
Wakulla Springs, which is located 14 miles south of Tallahassee, Florida's capital, is a popular swimming hole, but nothing beats tubing down the Rainbow River at Rainbow Springs State Park on a hot summer day. Another popular spot is the prehistoric Devil's Den, located pretty much in the middle of nowhere near Williston—the remote find is beloved by divers and snorkelers for its enchanting underground cave vibe. Ginnie Springs, in High Springs, is another great option. It's a privately owned park where you can enjoy the outdoors using kayaks, paddleboards, canoes, inner tubes, or even one of the world's best (and clearest) freshwater dives.
More into live mermaid shows than entering the water yourself? Florida's got that, too—just head to Weeki Wachee Springs State Park.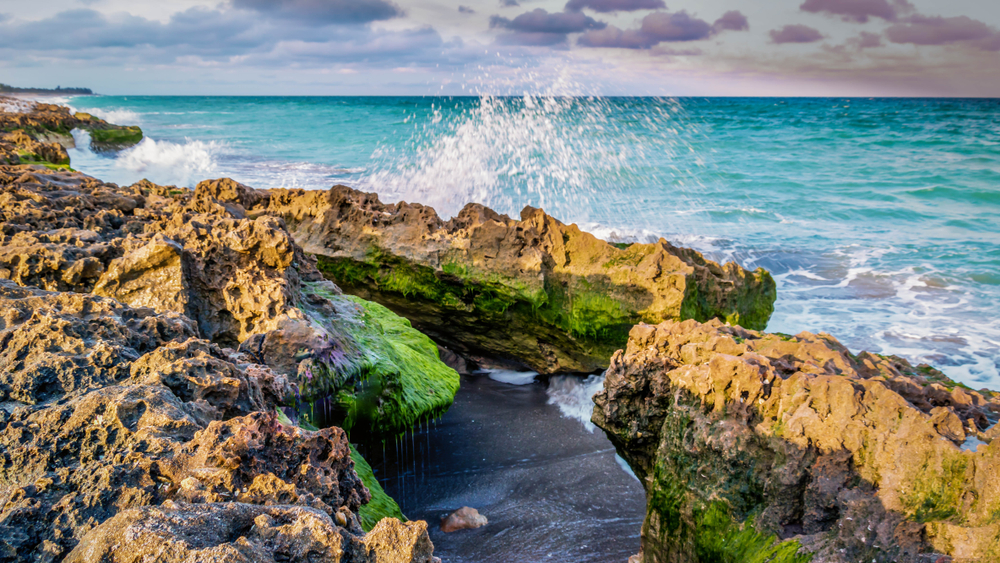 Blowing Rocks Preserve
For a beach trip with a little added intrigue, head to Blowing Rocks Preserve in Hobe Sound. It's home to the largest Anastasia Formation limestone outcropping on the U.S. East Coast, and during rough seas, waves break against the rocks and shoot plumes of saltwater far up into the sky. The wild sight is both dramatic and peaceful, and standing near the rocks feels a bit like starring in a movie scene.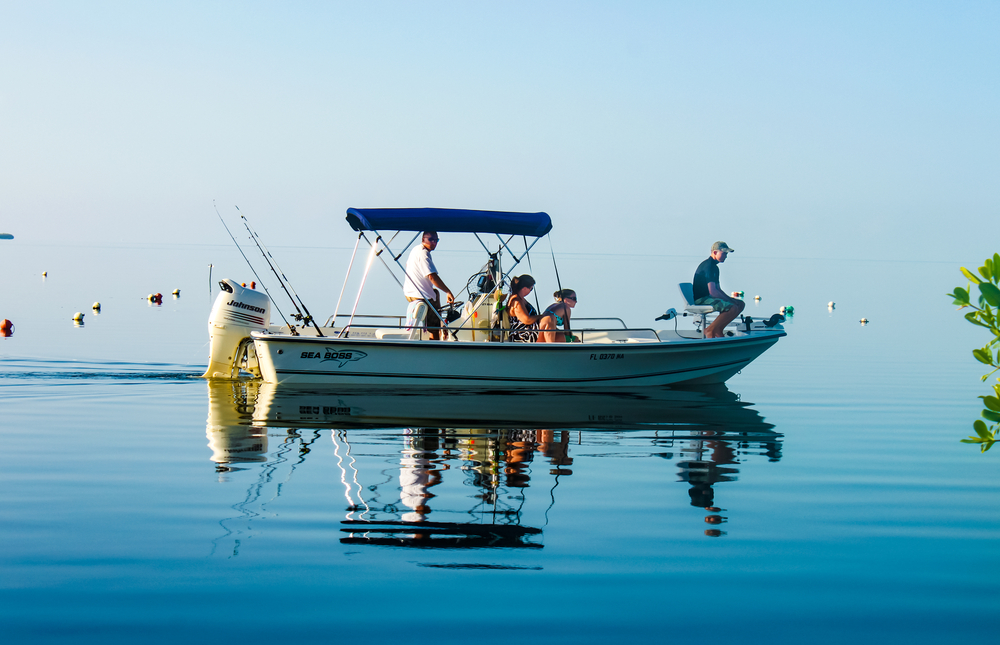 Visit the Florida Keys
Fitting in a tropical vacation at a time like this may seem impossible—but not if you head to the Florida Keys. This island chain extending south from Miami feels like another world, yet you can get there by plane (fly into Miami or Key West) or car. Plus, with plentiful outdoor activities like scuba diving or snorkeling coral reefs, bird-watching, and kayaking or paddle boarding through mangroves, you don't have to hit the touristy spots or deal with any crowds—other than the usual congestion on the Overseas Highway, the one road in and out of the Keys. 
In Key Largo, the northernmost key you'll hit on your way in or out, make sure to grab a slice of key lime pie from Mrs. Mac's Kitchen and an order of the fresh catch prepared Matecumbe-style from The Fish House, even if you take it to go.
Skye Sherman is a freelance travel writer based in West Palm Beach, Fla. She covers news, transit, and international destinations for a variety of outlets. You can follow her adventures on Instagram and Twitter @skyesherman