New Englander or not, chances are you've never considered a visit to the tiny town of Bristol, Rhode Island. Located on a (fittingly) lobster claw-shaped peninsula jutting between Narragansett Bay and Mount Hope Bay, Bristol sits around half an hour north of its more popular counterpart, Newport.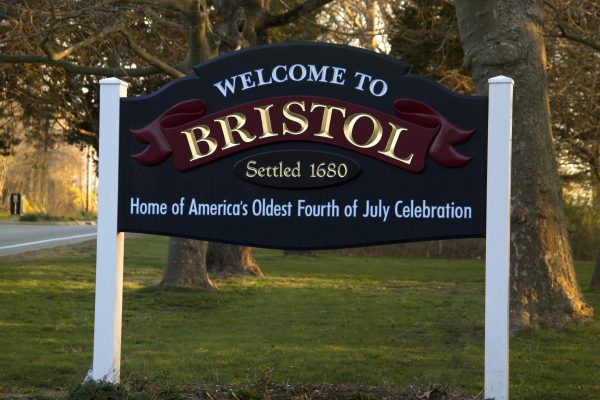 The town flies under the radar on principle, but if Bristol has any claim to fame, it's that it's home to the oldest continuous Fourth of July celebration. Though there's mention of a celebration as early as 1777, Bristol's official Independence Day festivities began in 1785, and they haven't stopped celebrating since—earning it the nickname "America's Most Patriotic Town." Proudly patriotic it is: Even the center stripe of the road is red, white, and blue to delineate the annual parade route along Hope Street.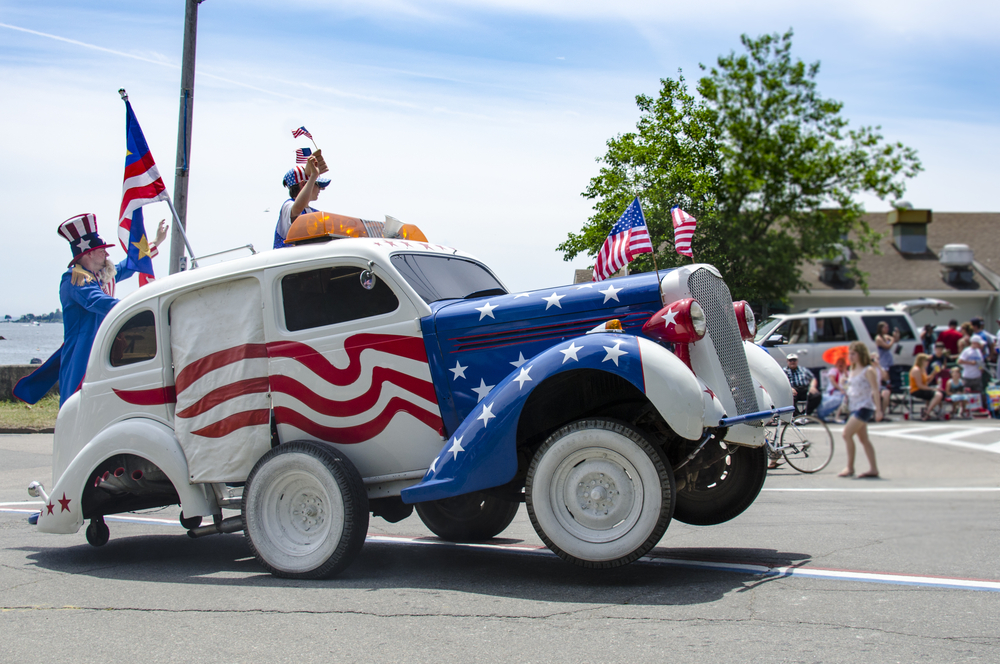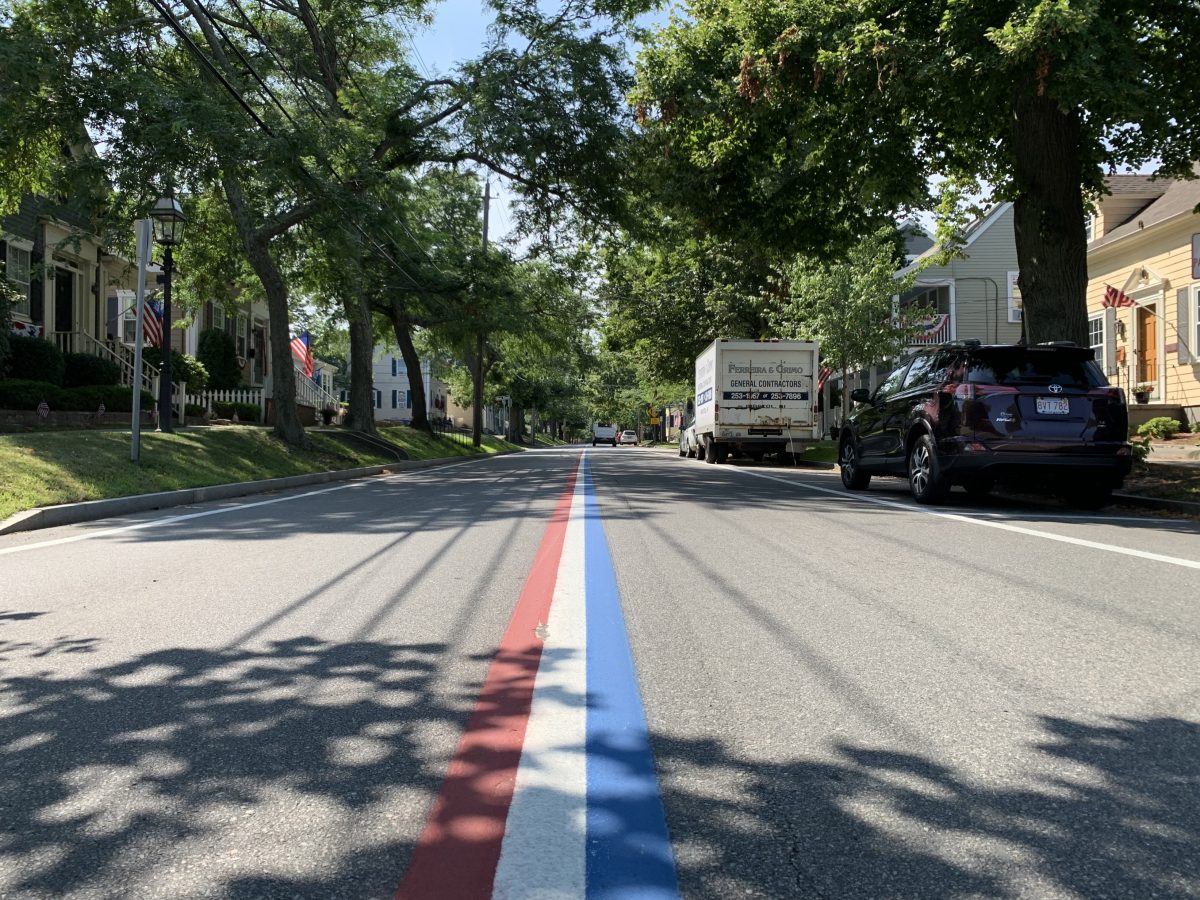 A visit to Bristol, settled in 1680, will indeed stoke the flag-waving fire burning in every American's heart. But despite our nation's ethic of tireless dedication, innate to the American Dream, time slows down a bit in patriotic Bristol, home to around 22,000 residents. The hustle and bustle of our fast-paced, heavy-hitting world seems to be placed on pause, if only for a time. And for a restful getaway, you couldn't ask for better surroundings.
Book a room at the historical Bradford-Dimond-Norris House for the most authentically "Bristol" stay. The three-story Federal-style home was built for Deputy Governor William Bradford, a prominent Plymouth Colony leader, around 1792. It was updated in the mid-1800s and then again in 1994; today, it's a family-run bed and breakfast.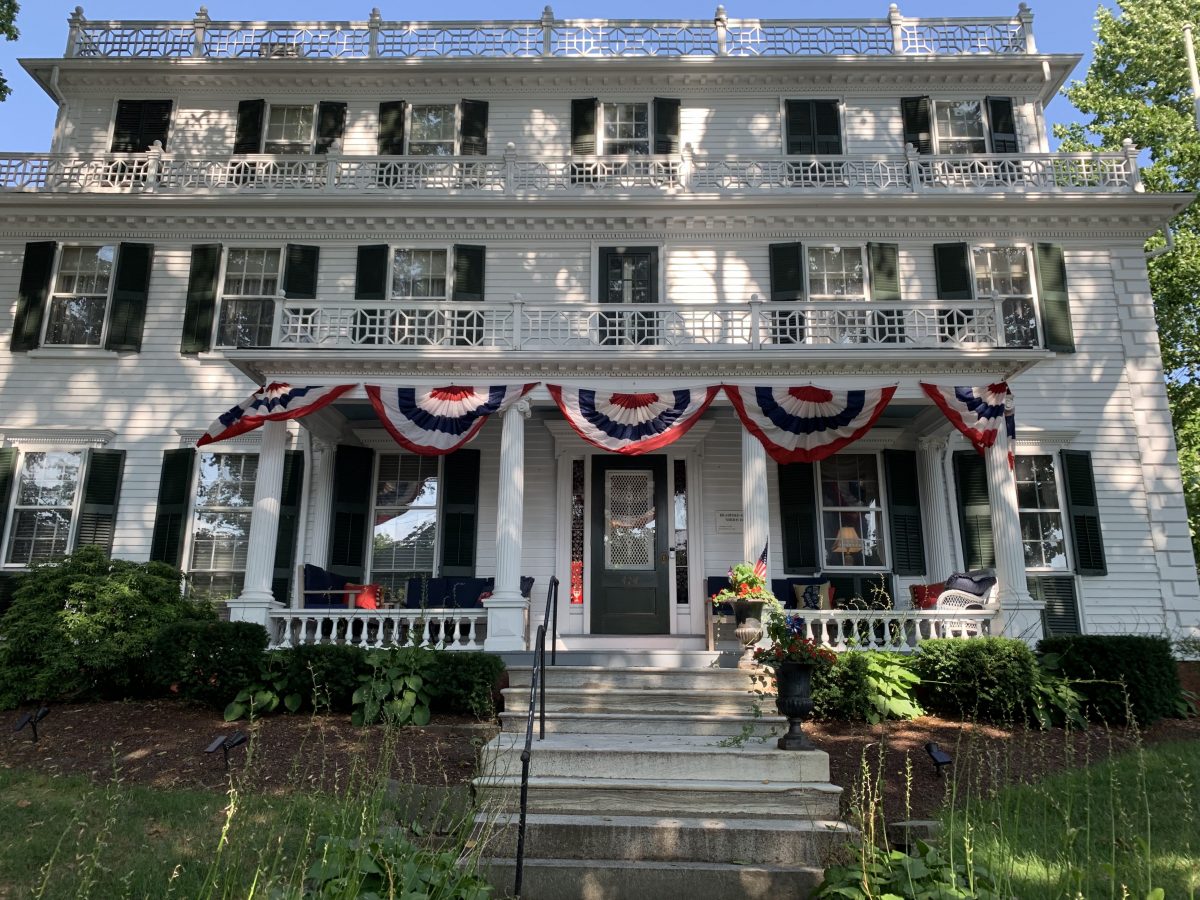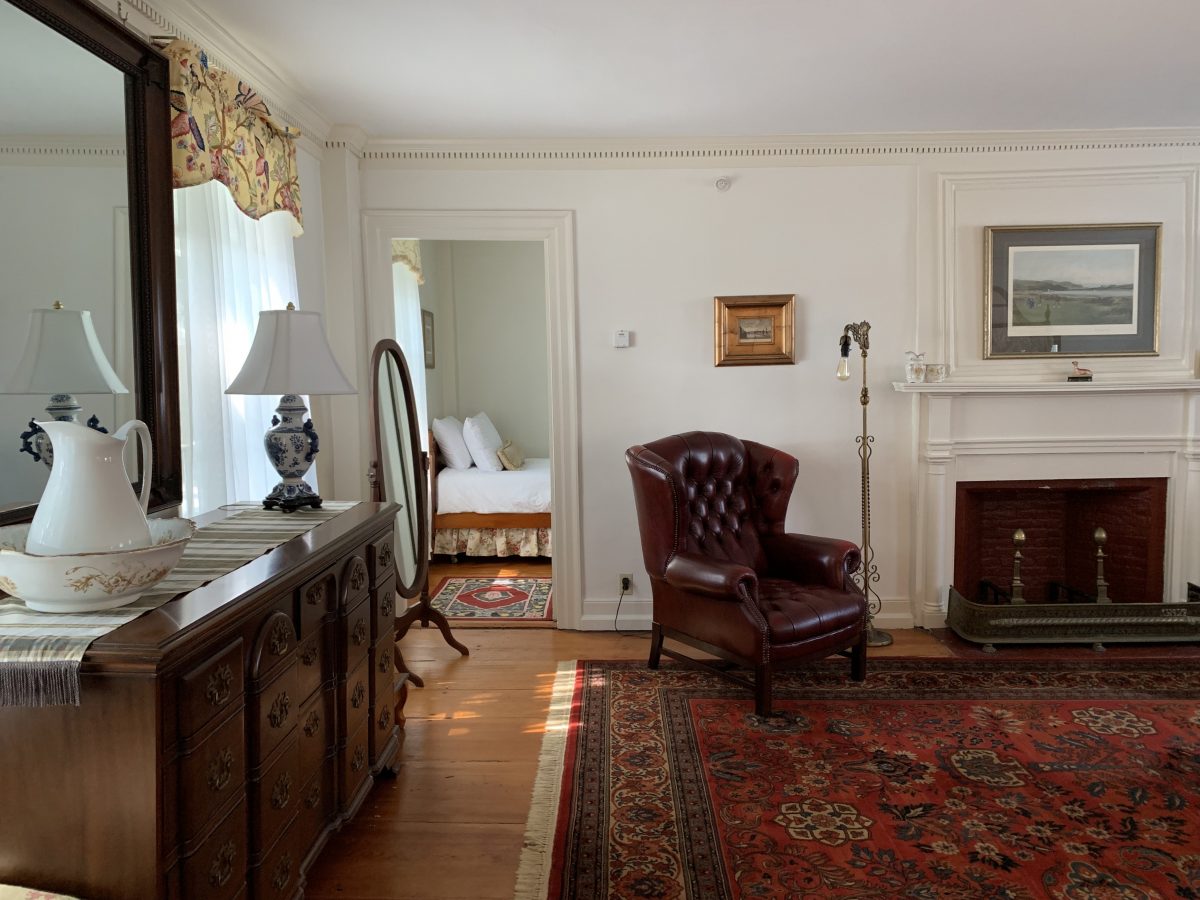 Still crooked and creaky in the most charming of ways, the home exudes period elegance, yet welcomes guests with the comforts and conveniences of modern life. Spacious suites, original plank floors and fireplaces, and decidedly cozy appointments demonstrate a New England breed of hospitality, one that invites visitors to return again and again.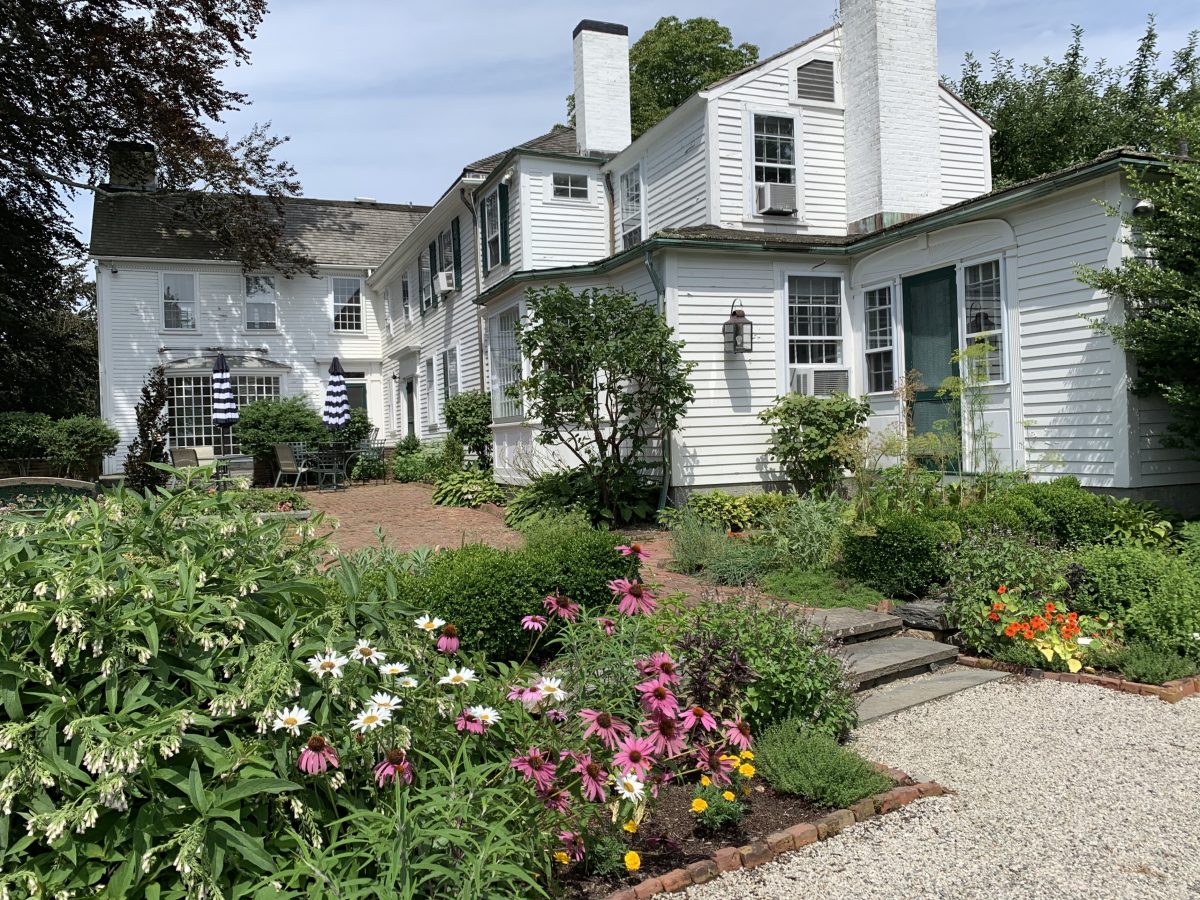 In the morning, enjoy coffee and light bites in the formal dining room, or cross the street to Sunset Cafe. When it comes to breakfast sandwiches, omelets, baked goods, and hand-roasted blueberry coffee, you can't beat this hometown eatery. Pair it with a casual lunch at The Beehive to enjoy some of Bristol's yummiest dishes in a homey, somewhat quirky, setting. Instead of a table number, you're handed an animal figurine upon ordering.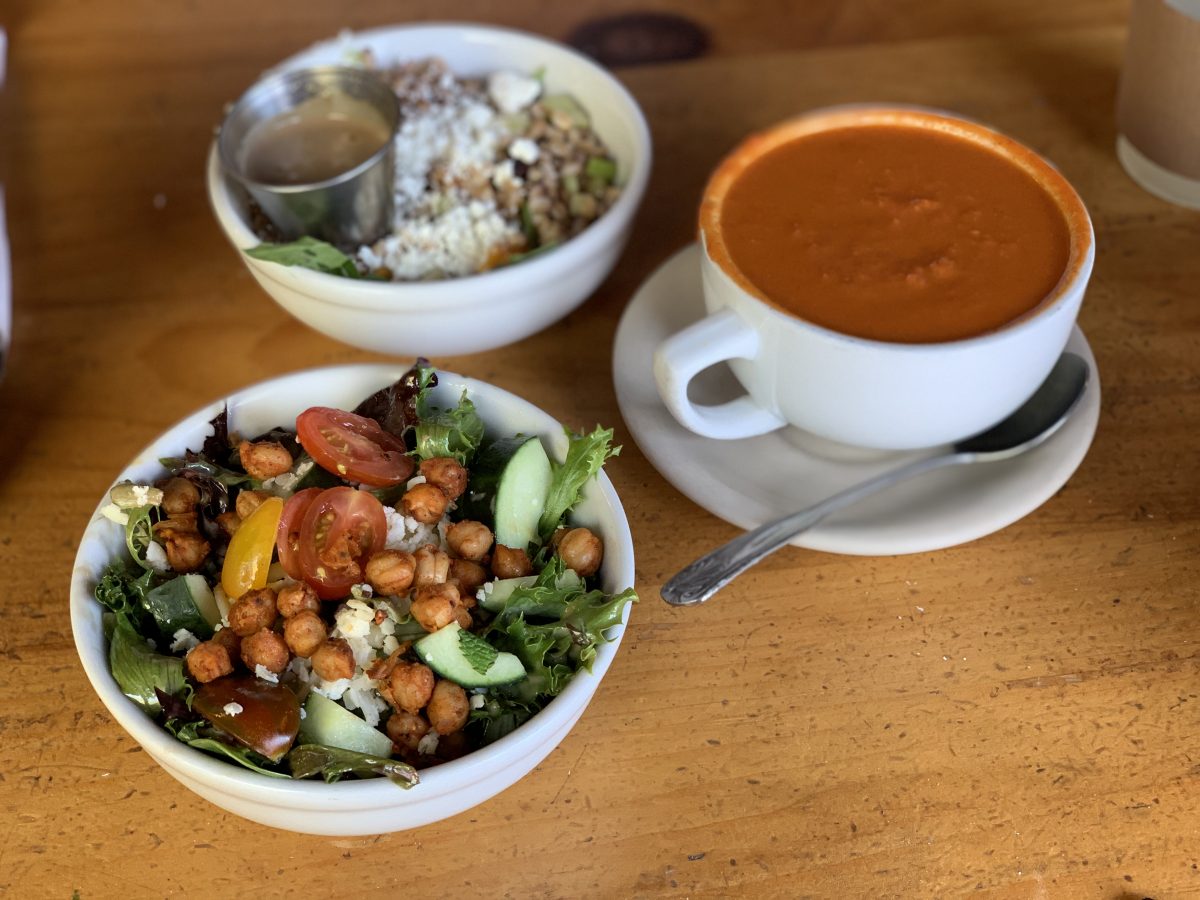 Of course, in a seaside spot like Bristol, you're going to want to snag some seafood. There's no better place to do this than The Lobster Pot—or "The Pot," as locals call it. A favorite for fresh catches, with a prime waterfront location on Bristol Harbor, the restaurant's legacy stretches all the way back to 1929. Ask for Jeff; he'll undoubtedly recommend the baked fisherman-style lobster for dinner. Stuffed with lobster meat and scallops, it's a Pot classic.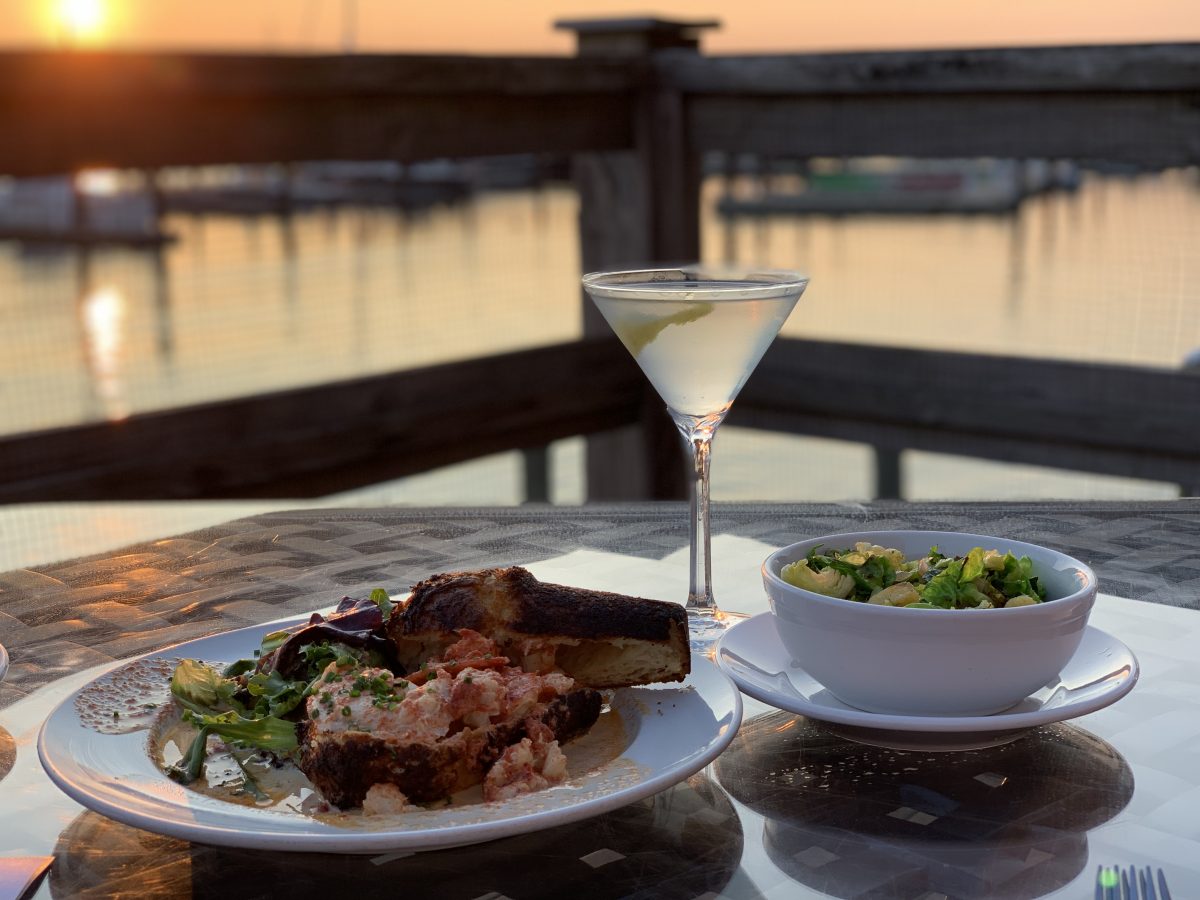 DeWolf Tavern, another waterfront spot, is a renovated stone warehouse with ties to the Triangle Trade; it once housed the DeWolf Rum Distillery, and so presents patrons with ample stories of intrigue. Dig into contemporary American cuisine and opt to sit outside if you prefer a dive into the history of the place while enjoying a bay breeze. After dinner, pop around the corner to Judge Roy Bean Saloon to continue your tour of historical buildings and imbibe like the namesake himself would have done.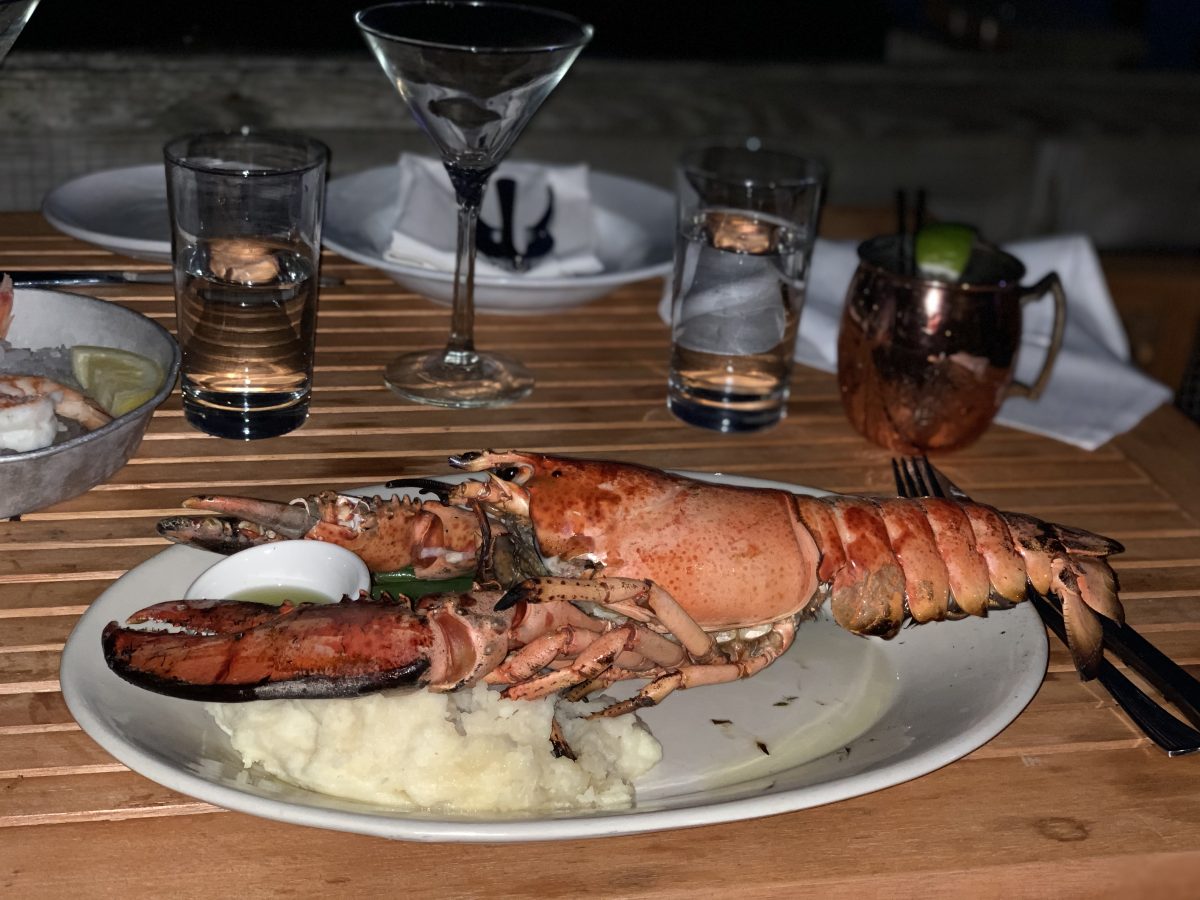 For oysters, another New England specialty, head to Bristol Oyster Bar, recently under new ownership. A medley of oysters on ice—all sourced from surrounding waters—greets you at the bar, where you can point out the mollusk of your choice and, on certain days, pay "a buck a shuck" for the half-shell delicacy.
Another Bristol institution, one that would be borderline treason to leave off your itinerary, is Hope Diner. Every local I spoke to had the same reaction when I mentioned our plan to breakfast at Hope Diner: a smile and a snicker. "It's … atmospheric," one said with a grin, grappling for the right word to describe the former lunch car. "There may be some yelling."
After a visit, I can confirm that "atmospheric" is probably the best word for Hope Diner. But I wouldn't call what the lone waitress does "yelling" so much as "instructing" the cook—usually from across the restaurant—what to put on the griddle, when to put it there, and where to pass the plate when she's finished. Mickey's Special—two eggs, home fries, and toast—will set you back a mere $2.95. For a true taste of Bristol, home to a large population of Luso Americans, switch out your toast for a hearty helping of sweet Portuguese bread.
If possible, plan your Bristol visit to coincide with the summer concert series at Blithewold Mansion, Gardens & Arboretum.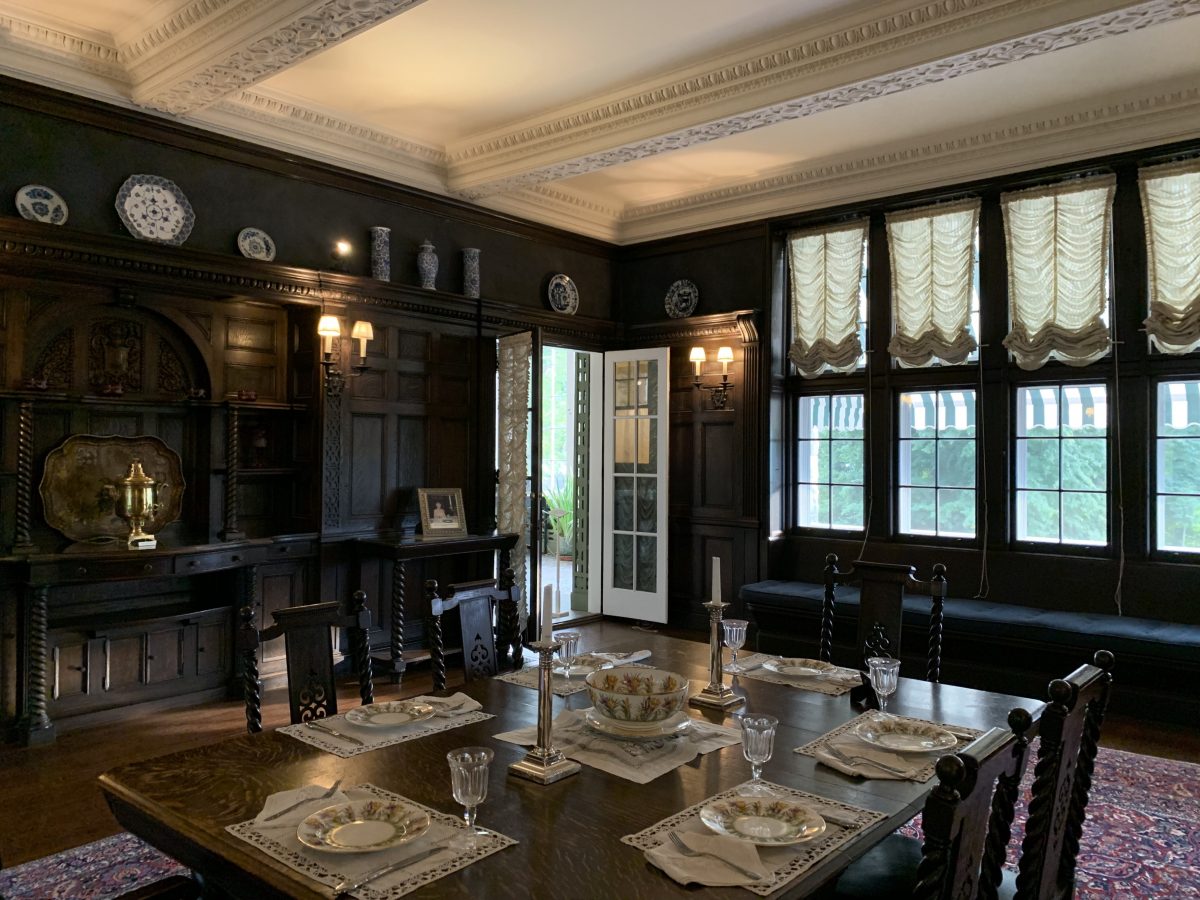 The lawn of the massive 19th-century "country place" is an idyllic setting for spreading out a picnic blanket and enjoying a sunset overlooking Narragansett Bay. Mount Hope Farm, today a 12-room inn, is another historic estate worth a visit, though there are no tours available. Instead, go for the Saturday farmers market (9 a.m. to 12:30 p.m. year-round) and walk the horticultural grounds on your own.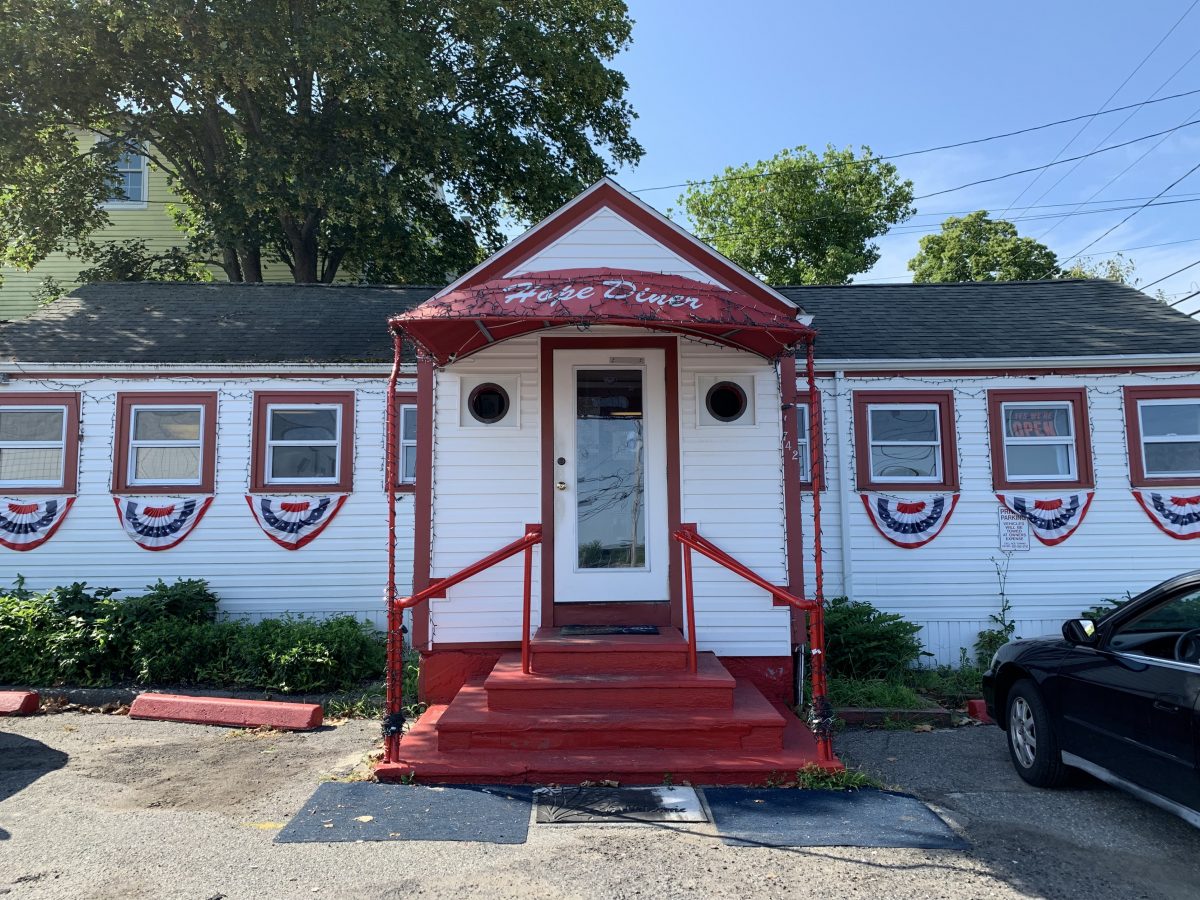 Another stately old home that's a must-visit in Bristol is Linden Place, an 1810 mansion where almost all of the furnishings are original to the house. Designed by American architect Russell Warren, Linden Place exemplifies Federal-era finery and has centuries of stories to tell. Film buffs will also enjoy stepping foot into the bedroom of 20th-century actress Ethel Barrymore, whose grandniece you may know as "50 First Dates" star Drew Barrymore.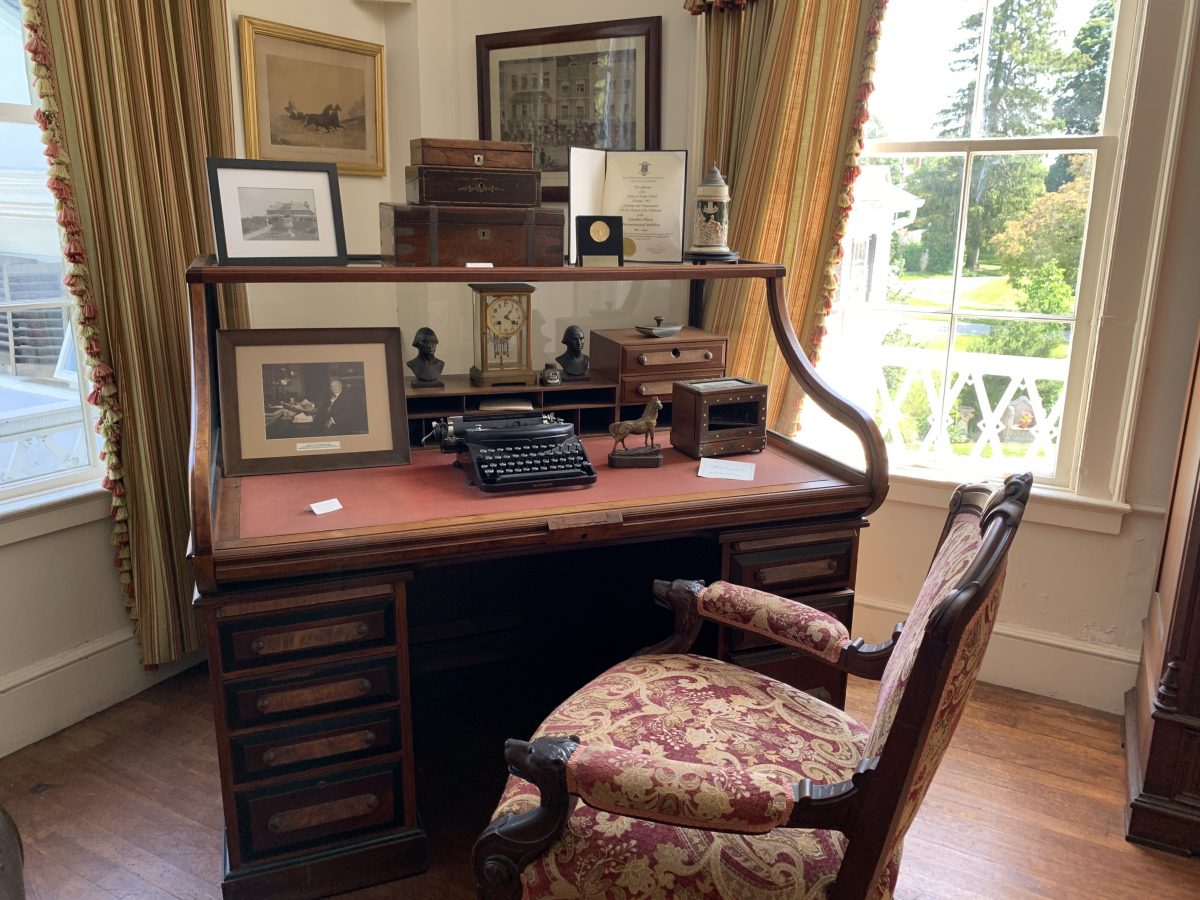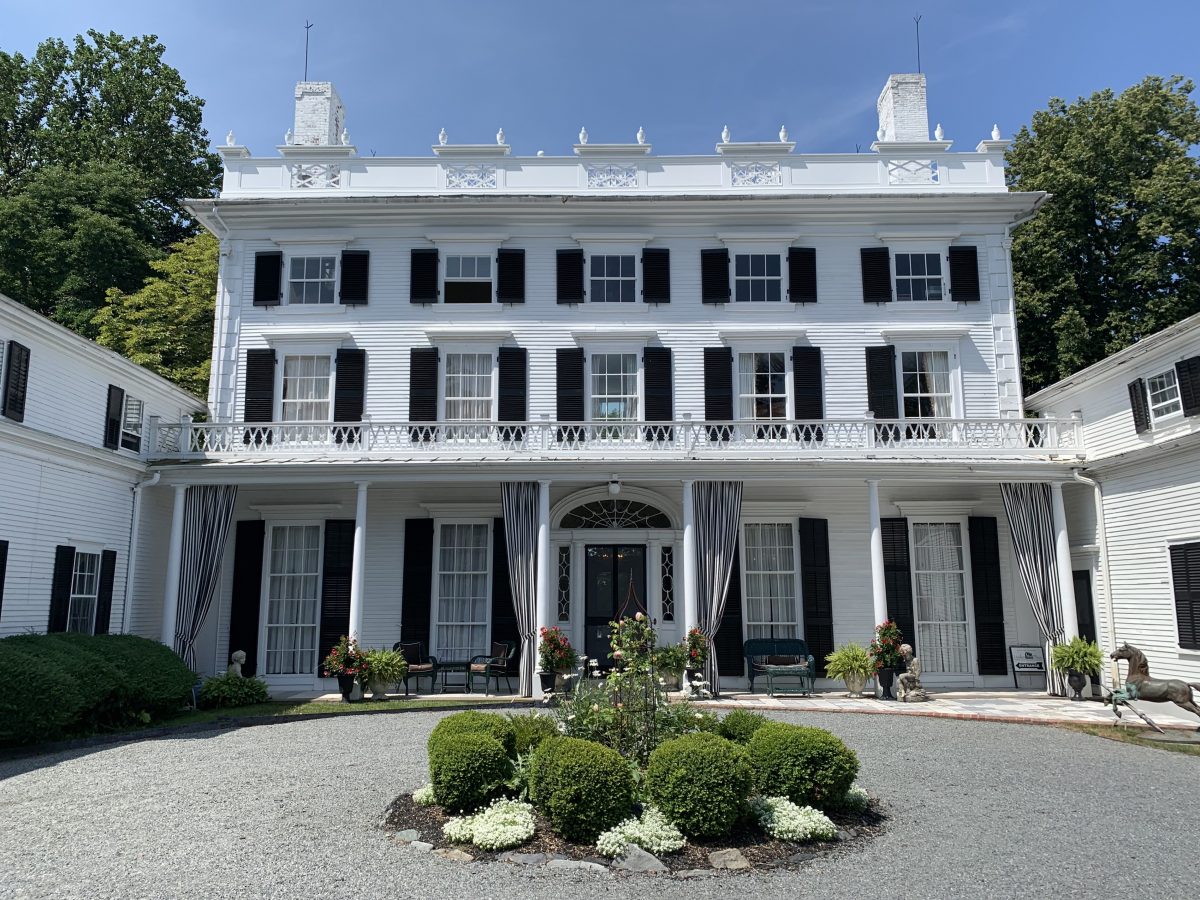 With old homes and a colorful history, fresh New England seafood and one of the most thoroughly all-American settings in the country, Bristol's charm proves hard to resist. Luckily, the recent seasonal inclusion of Bristol on the Providence-Newport Seastreak ferry route makes it all the more accessible, just a quick hop away from the larger city of Providence. Roads in the Northeast tend to be traffic magnets, especially in the summertime, so consider getting there by sea for a more peaceful journey.
Whether you go for some of the best lobster on the Eastern seaboard or an educational visit to a place that's been around since our country's beginnings, Bristol is a crowd-pleaser, a town that makes living feel easy.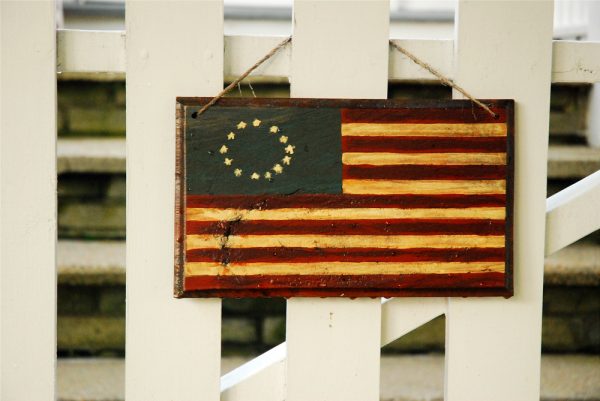 A trip to Bristol, where flags hang with 13 stars above the red-painted doors of imposing Warren homes, is a refreshing reminder of our nation's plucky roots.
Skye Sherman is a freelance travel writer based in West Palm Beach, Fla. She covers news, transit, and international destinations for a variety of outlets. You can follow her adventures on Instagram and Twitter @skyesherman