With its cornucopia of family-friendly activities, delightful Denver is a travel treat to explore for all ages. Known as the "Mile High City" due to its altitude, it's the perfect destination to take your family time in the great outdoors to new heights. In addition to amazing outdoor recreation, the whole family can also enjoy Denver's impressive downtown area, delicious local restaurants, and myriad cultural attractions.
Our family flew into Denver and stayed at the Curtis Hotel for two nights. This is a wonderful option for family-friendly lodging, thanks to its convenient location in the heart of downtown. The hotel is known for its pop-art decor and fun rooms with iconic themes that are great for movie lovers. We absolutely loved the bright, bold, and ultimately fun interior design. From the cartoons playing in the lobby to the eclectic art collection on display, the hotel offered a vibrant atmosphere unlike any other.
To get the most out of our stay in Denver and save on the cost of admission prices, we purchased the Denver CityPASS. I highly recommend buying this sightseeing pass before you travel so your family can experience a handful of Denver's most popular attractions. You don't have to specify which attractions you'll be visiting when you buy the CityPASS online, and it allows you to have more flexibility to experience the city on your own schedule.
Because we were traveling with our teenage son, an avid outdoor adventure enthusiast, we decided to kick off our Denver stay with a bike ride on the trail in the Confluence Park area. Notably, Confluence Park marks the location where Denver was founded after a gold discovery in 1858. The city is very cycling-friendly, thanks to its plentiful options for city bike rentals, which are available at docking points throughout the city.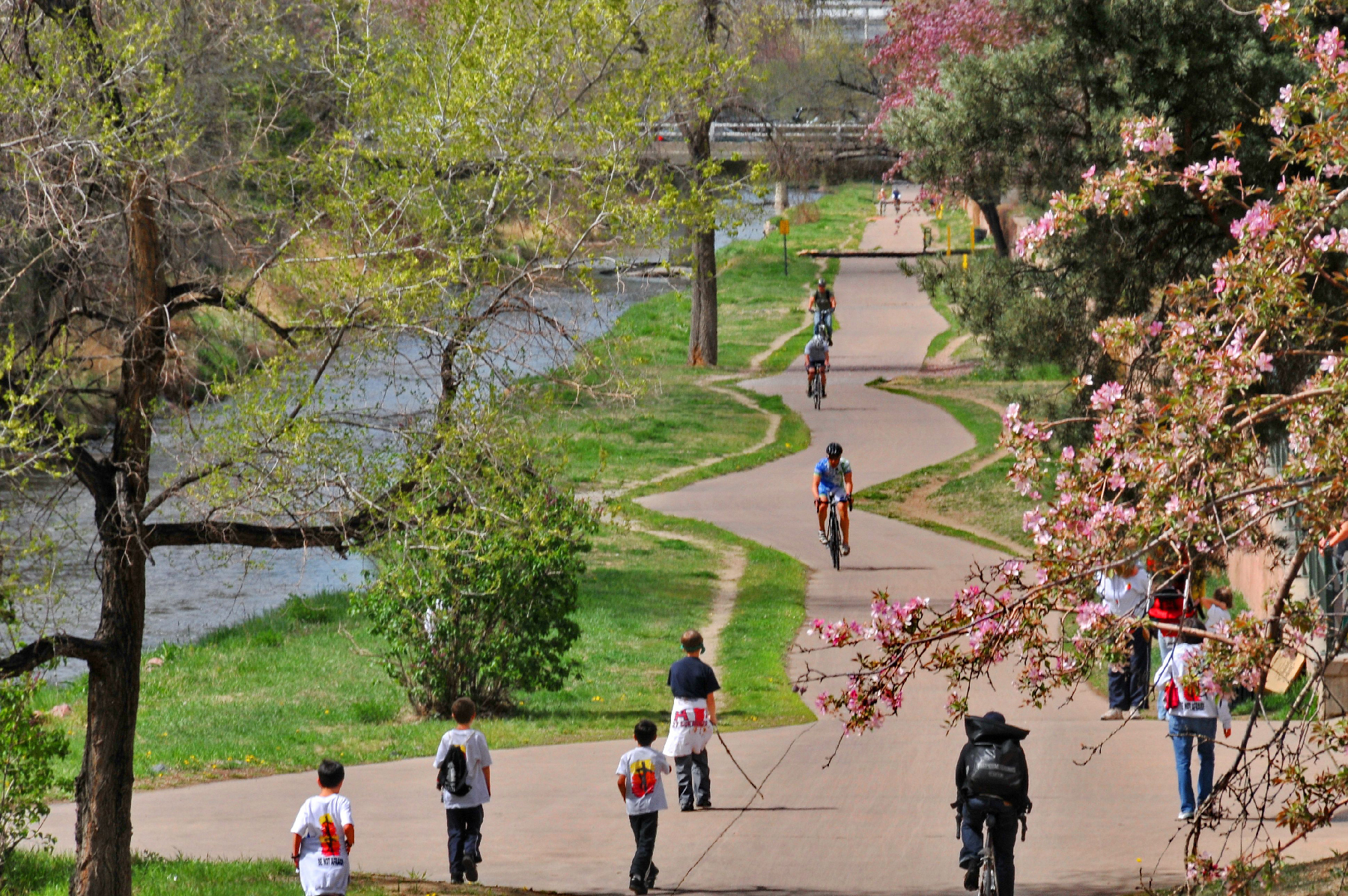 I would recommend the Cherry Creek trail or the South Platte River trail from Confluence Park. These are perfect for families who want to get a taste of nature with attractions conveniently along the way. And if you're starting your bike adventure at Confluence Park, the kids will love getting to check out the kayakers in the rapids.
Confluence Park is near a wide selection of other activities that include the Downtown Aquarium, the Children's Museum of Denver at Marisco Campus, and Elitch Gardens. We used our CityPASS to dive into some fun at the aquarium, which was so visually mesmerizing that I could easily have spent the entire day just taking in the underwater splendor.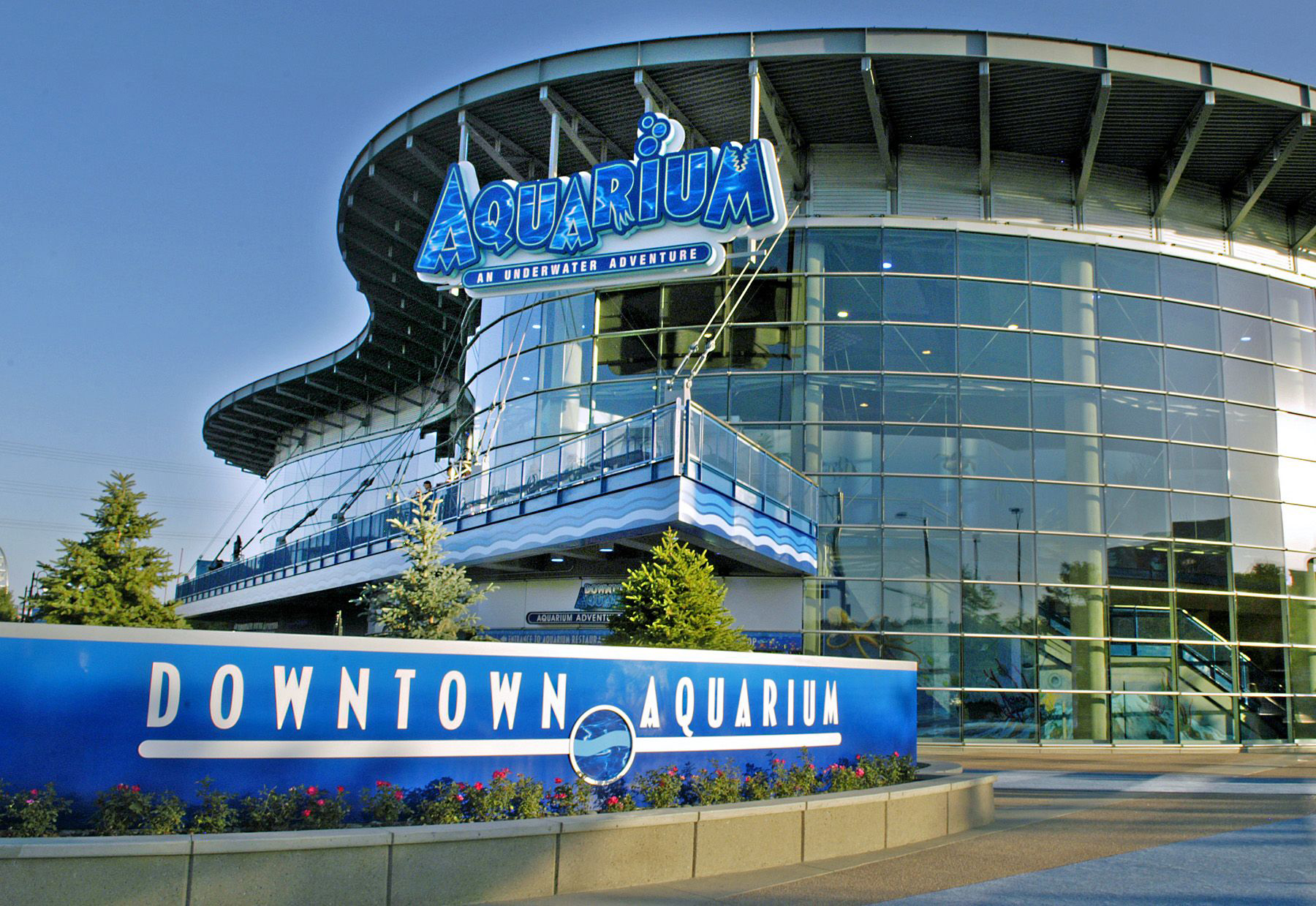 Your kids can watch the aquarium's live Mystical Mermaids show, feed the stingrays, and become a marine biologist for the day. All of the exhibits at the aquarium were interactive and engaging, and we loved getting to explore the rainforest, shipwrecks and wharfs, a coral lagoon and sunken temples. If you're traveling with younger kids, consider spending a day at the nearby Children's Museum of Denver, which was also included in our CityPASS.
We worked up quite an appetite exploring the downtown area, so our dinner at Cherry Cricket really hit the spot. The restaurant has gained recognition as one of the best build-your-own burger joints in the country with a variety of unique toppings such as green chili and cream cheese, which was mouthwatering.
We dedicated the next day to making sure we had some more fun outdoor time. We enjoyed a hearty breakfast at Sam's No. 3, a family-friendly diner right down the street from our hotel, and headed straight to Elitch Gardens Theme and Water Park and its more than 50 rides that cater to all different levels of intensity. If you're looking for a way to beat the summer heat, the water park has you covered with a nice assortment of water slides, a wave pool, a lazy river, and rental cabanas.
Your ticket purchase includes both the amusement park and the water park, so I suggest arriving early before the doors open—not only to get an earlier spot in line but also to allow your family enough time to cover more ground at both parks. Some of the highlights from our day included getting soaked on the rapids in the "Disaster Canyon" ride and traveling through a multiverse of artistic landscapes on "Kaleidoscape," a ride created by the Meow Wolf artist collective. Our son raved about the "Mind Eraser" coaster, but I told him I would just have to take his word for it.
We capped off our day by heading to The Milk Market, a curated food hall with 16 conceptual venues in the historic Dairy Block. Denver celebrity chef Frank Bonanno created this incredible mix of takeaway and dine-in food counters serving an impressive variety of casual dining options. Here we enjoyed all sorts of culinary delights, including the Reuben sandwich from Ruth's Butchery and the fresh gelato from Cornicello.
When You Go
Visit Denver: Denver.org
Curtis Hotel: Hilton.com/en/hotels/denchdt-the-curtis-denver
CityPASS Denver: Denver.org/things-to-do/attractions/attraction-pass
Denver Bike Trails: Denver.org/things-to-do/sports-recreation/bike-trails
Downtown Aquarium: AquariumRestaurants.com/DowntownAquariumDenver
Cherry Cricket: CherryCricket.com
Sam's No. 3: Samsno3.com
Elitch Gardens Theme and Water Park: Elitchgardens.com
Denver Milk Market: DenverMilkMarket.com
Margot Black is a freelance writer. To read features by other Creators Syndicate writers and cartoonists, visit the Creators Syndicate website at Creators.com. Copyright 2022 Creators.com