TORONTO─Watching opera performed live onstage can be a compelling experience says tenor Joseph Kaiser, who has enjoyed many inspiring moments sitting in the audience, touched by the art form's power.
"It reaches out and just grabs you. You can't help it, you can't avoid it," he says. "It's just magic. It's intensity. These composers and these librettists, they knew what they were doing."
Moments like these have propelled the Montreal native to play his own part in creating these experiences for audiences. He has since performed in some of the world's greatest opera houses, and has also contributed to several successful recordings and live broadcasts that have brought the art form to new people. This fall, Kaiser is in Toronto singing the role of Lensky in the Canadian Opera Company's (COC) production of "Eugene Onegin" by the great Russian composer Pyotr Ilyich Tchaikovsky.
The opera, based on the novel in verse by Russian poet Alexander Pushkin, premiered in 1879 in Moscow, and has since grown to become a popular work in the international operatic repertoire, captivating audiences through its artistry, enduring themes, and passionate characters.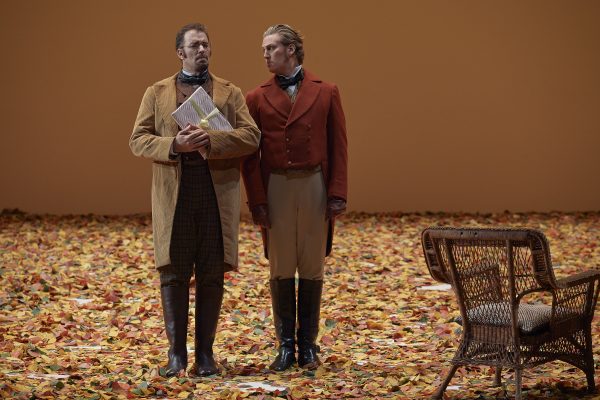 Kaiser's favourite scene is in the finale of Act 2, when the musical and dramatic intensity come together in a powerfully moving way.
After challenging his best friend Onegin to a duel in a fit of jealousy, the young poet Lensky realizes the extent to which this action has changed his life.
"It's like a giant window that has been shattered, and you're just staring at it. You remember what it looked like put together, and now it's gone and it will never be put back. Everything has changed in an instant."
Kaiser notes that throughout the whole opera, Tchaikovsky's music not only mirrors the characters' emotions, but also intensifies and magnifies them.
"Opera, especially Russian opera, does a great job of capturing those moments, and we can all relate to that," he says.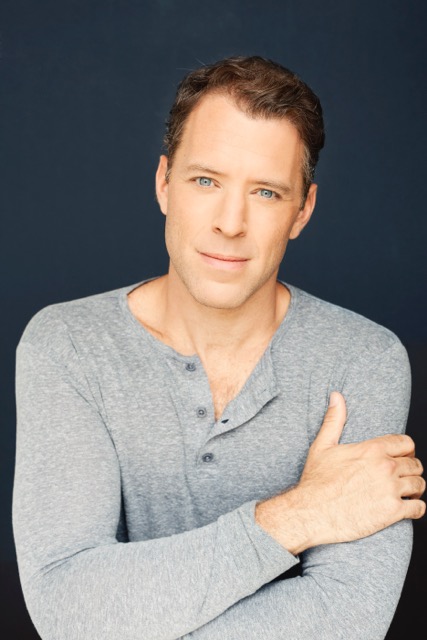 While this is the first time the COC is presenting this production by the Canadian team of director Robert Carsen and set designer Michael Levine, it was originally commissioned by the Metropolitan Opera in 1997. Kaiser remembers seeing it as an audience member in New York many years ago.
"Visually, it's stunning," he says, pointing to its traditional elements, as well as the technical and scenic effects that enhance the musical drama but are also attractive in themselves.
Kaiser, however, notes that it is a balancing act to restage an established production.
"It's kind of like in sports when you have a team that's had a strategy for many years and now you're putting different players into it," he explains. The director's team has to figure out how each person can fit into the production, while still giving them the opportunity to perform at their best.
"[Associate director Peter McClintock] has done a wonderful job of that," he says.
Emotional traps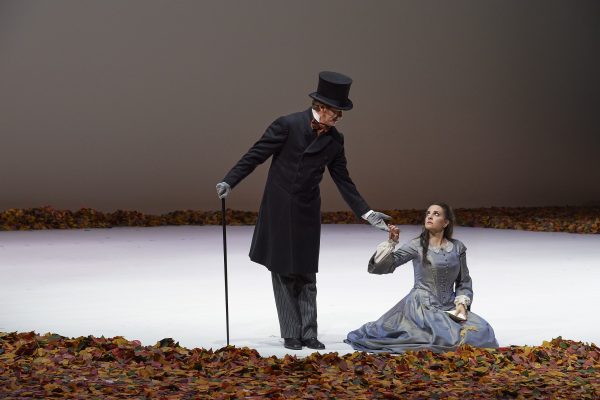 Set in 19th-century Russia, the opera follows Eugene Onegin, a disillusioned young man who moves to the country after inheriting his uncle's estate. Seeking a reclusive life, he nonetheless befriends Lensky, an idealistic poet who is engaged to his beautiful neighbour Olga. Before long, Olga's sister, Tatyana, falls in love with Onegin.
Overcome by emotion, Tatyana writes him a passionate letter. Onegin is touched by her honesty but he firmly rejects her, saying he is not suited for marriage. Soon after, at a ball in Tatyana's honour, he openly flirts with Olga.
"He figures that he'll teach [Tatyana and Lensky] a lesson by showing them just how trivial these things are, which seem to be very important to them," says Kaiser. "But I don't think he takes into account how much it hurts them."
In a fit of jealousy, Lensky takes on Onegin in a duel. The latter kills his friend with one shot to the heart. Overcome by guilt, Onegin runs away, leaving everything behind.
Kaiser sees Lensky as a man with a youthful spirit and a sense of humour who has passion and loyalty toward the people around him. Yet his idealism also makes him an easy prey to jealousy and impulsive actions. In many ways, Onegin is the opposite–bored with life, he believes in neither people nor a higher power.
"He doesn't really respect [a higher power], he doesn't really know about it. It's just not part of his make-up as a person. It's difficult to ask somebody to be sensitive to something that they don't really believe in," he says.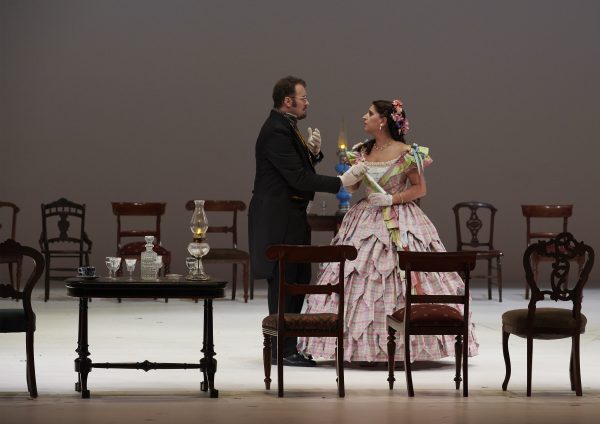 Both Lensky and Onegin's individual shortcomings lead them to make emotional decisions they regret, says Kaiser.
In the last act, Onegin comes to lament his rejection of Tatyana. He falls passionately in love with her, but it's too late, and he's left alone to suffer the consequences of his own actions.
Although anchored in the 19th century world of balls, duels, and social conventions, "Eugene Onegin" remains intensely relevant through its beautiful music, passionate characters, and vivid emotions. The story also seems to offer a painful warning: Don't become so disillusioned with life that you lose your chance of happiness when it comes to you.
The Canadian Opera Company's production of "Eugene Onegin" is at the Four Seasons Centre for the Performing Arts until Nov. 3, 2018. For more details, visit: www.coc.ca