This week, we feature a new documentary that encourages us to find gratitude in our lives, and a beautiful family drama based on a children's classic.
New Release

'Gratitude Revealed'
Director Louie Schwartzberg takes us on an epic journey across the world, interviewing a wide assortment of people, from philosophers to common folks. It's a cinematic celebration of how we can all strive to have more meaningful lives through the practice of gratitude.
Beyond mere virtue-signaling platitudes, this film is a guidebook on how we can chart a course back from the disconnection and division of modern times. Whatever your religious or spiritual beliefs, this is an inspirational documentary that lifts the spirit.
Documentary
Release Date: Nov. 1, 2022
Director: Louie Schwartzberg
Runtime: 1 hour, 22 minutes
MPAA Rating: Not Rated
Where to Watch: Theaters
Rated: 4.5 stars out of 5
Family Pick

'The Secret Garden'
Based on the children's classic, this film tells the heartwarming story of young Mary Lennox (Kate Maberly). When orphaned, she goes to live with her uncle, Lord Archibald Craven (John Lynch), at his estate. There, she meets her sickly young cousin Colin Craven (Heydon Prowse), and most importantly, she discovers a neglected garden.
This is one of those films that can be enjoyed by the entire family. It's a work of beauty and has an alluring fairytale-like feel that invites the viewer to enter into a world of magic and mystery.
Drama | Family | Fantasy
Release Date: Aug. 13, 1993
Director: Agnieszka Holland
Starring: Kate Maberly, Maggie Smith, Heydon Prowse
Running Time: 1 hour, 41 minutes
MPAA Rating: G
Where to Watch: Redbox, Vudu, DirecTV
Rated: 4 stars out of 5
A French Gem With Good Life Lessons
'Jean de Florette'
When Ugolin Soubeyran (Daniel Auteuil) returns to his rural French hamlet after serving in the military, he and his uncle Cesar (Yves Montand) hatch a scheme for a coveted spring on a neighbor's property. But their neighbor, Jean de Florette (Gérard Depardieu), doesn't intend on giving up his land.
This is an incredibly well-crafted film with superb acting, a charming score, and skillful cinematography. Its use of vibrant colors and stunning scenery enhances the comedic and intriguing dialogue.
Comedy | Drama
Release Date: Aug. 28, 1987
Director: Claude Berri
Starring: Yves Montand, Gérard Depardieu, Daniel Auteuil
Running Time: 2 hours
MPAA Rating: PG
Where to Watch: Amazon, Netflix
Rated: 4.5 stars out of 5
A Charming Romance About Boundless Love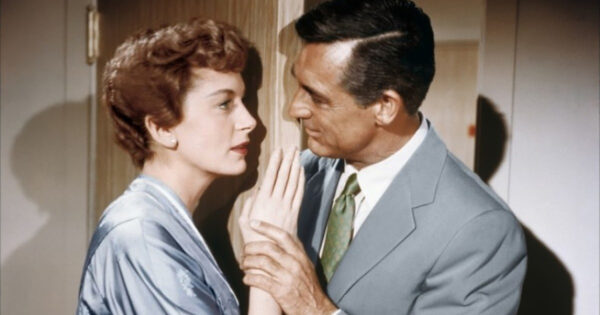 'An Affair to Remember'
Playboy Nickie Ferrante (Cary Grant) and singer Terry McKay (Deborah Kerr) meet on a cruise from Europe to New York and fall in love. However, since both are engaged, they agree to wait and meet again in six months. But things don't go as planned.
This is a delectably sentimental love story, with fantastic chemistry between the leads. It's packed with charm, humor, and romance.
Drama | Romance
Release Date: July 19, 1957
Director: Leo McCarey
Starring: Cary Grant, Deborah Kerr, Richard Denning
Running Time: 1 hour, 55 minutes
Not Rated
Where to Watch: Redbox, DirecTV, Vudu
Rated: 4 stars out of 5