This week, we check out a couple of films that are perfect for the holidays and one about a courageous, real-life anti-war hero.
Marvel's New Big Franchise Is Off to an Odd Start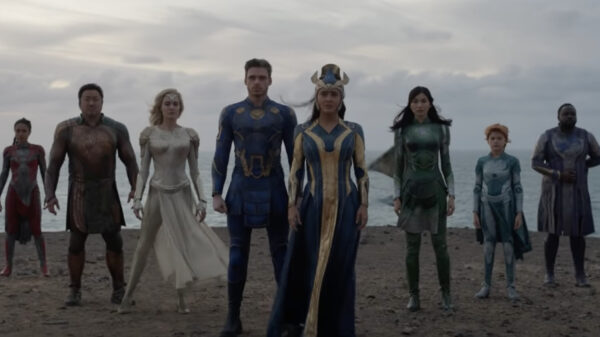 'Eternals'
Marvel's odd choice for a new superhero franchise features woke-friendly, uniformed demigod-like characters who like to stand in triangular formations—a lot. The vague "story" has to do with ancient super-beings (the Eternals) whose goal is to keep their human flock on Earth safe from the film's baddies, the Deviants. But they're impeded by a "Star Trek"-like prime directive not to interfere with the lives of mere mortals.
This film is indicative of Marvel's continuing decline into political correctness instead of an adherence to lore and storytelling, but it might appeal to progressives.
Biography | Adventure | Drama
Release Date: Nov. 5, 2021
Director: Chloé Zhao
Starring: Gemma Chan, Richard Madden, Angelina Jolie
Runtime: 2 hours, 36 minutes
MPAA Rating: PG-13
Where to Watch: Theaters
Rated: 2 stars out of 5
Perfect Family Viewing for the Holidays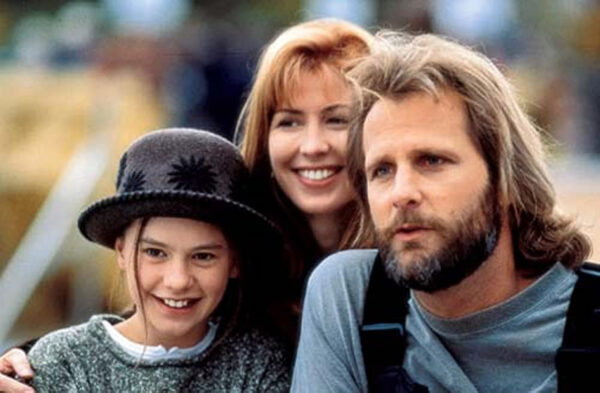 'Fly Away Home'
Thirteen-year-old Amy (Anna Paquin) and her mother are involved in an auto accident, and although Amy survives the ordeal, her mother doesn't. Her estranged father, Thomas "Tom" Alden (Jeff Daniels), steps up to take care of her, and she travels to Canada to live with him. Her bumpy adjustment is eased when she finds an abandoned nest full of goose eggs, and she takes a parental role toward the goslings when they hatch. But when the geese eventually have to fly south, will father and daughter be able to help the birds achieve their goal?
This movie is definitely one of the best family films to watch over the holidays.
Adventure | Drama | Family
Release Date: Sept. 13, 1996
Director: Carroll Ballard
Starring: Jeff Daniels, Anna Paquin, Dana Delany
Runtime: 1 hour, 47 minutes
MPAA Rating: PG
Where to Watch: Apple TV, Vudu, Amazon Prime Video
Rated: 5 stars out of 5
A Film About Sticking to One's Convictions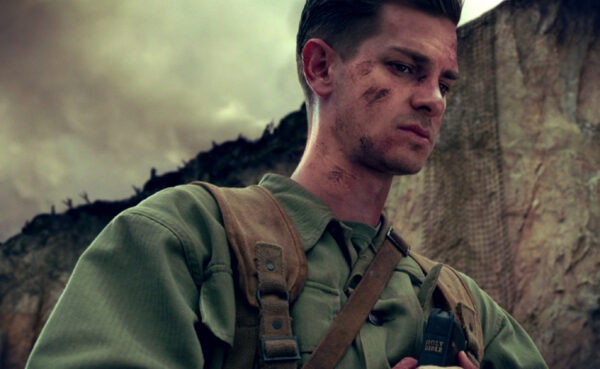 'Hacksaw Ridge'
This movie tells the story of real-life hero Desmond Doss (Andrew Garfield). Doss enlists in the U.S. Army to fulfill his burning patriotic duty to serve his country. However, one of the core tenets of his Seventh-day Adventist beliefs forbids him from carrying a rifle. Doss's unrelenting faith is put to the test—first as he earns the ire of his fellow soldiers during training, then during the brutal Battle of Okinawa.
Packed with great life lessons about holding true to one's convictions, this movie also features some phenomenal action scenes.
Biography | Drama | History
Release Date: Nov. 4, 2016
Director: Mel Gibson
Starring: Andrew Garfield, Sam Worthington, Luke Bracey
Runtime: 2 hours, 19 minutes
MPAA Rating: R
Where to Watch: Amazon Prime Video, Apple TV, Redbox, Vudu
Rated: 5 stars out of 5
Laughs Galore in this Classic Holiday Treat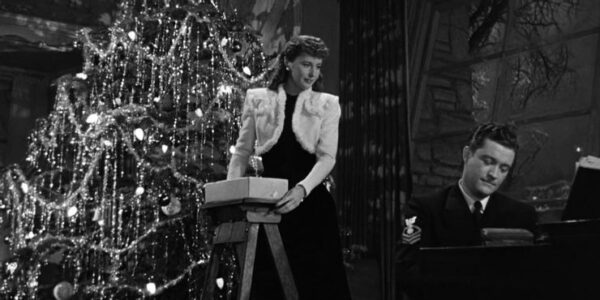 'Christmas in Connecticut'
Elizabeth Lane (Barbara Stanwyck) has a popular food column with a very large fan base. Although Lane presents herself as a wholesome farm girl with a fantastic marriage who happens to have a knack for whipping up delicious recipes, she's actually a spoiled city slicker. It's a secret that she's kept well-hidden.
How long can she keep her slick charade going when her boss decides to visit?
Drama | Romance
Release Date: Aug. 11, 1945
Director: Peter Godfrey
Starring: Barbara Stanwyck, Dennis Morgan, Sydney Greenstreet
Running Time: 1 hour, 41 minutes
MPAA Rating: Not Rated
Where to Watch: Redbox, Amazon Prime Video, DirectTV
Rated: 4 1/2 stars out of 5