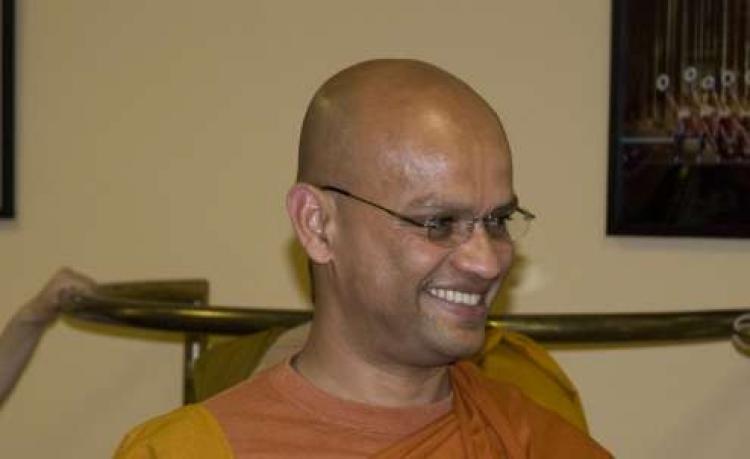 SAN JOSÉ, Calif.—All the monks from the Santa Clara Buddhist Temple came to the Shen Yun performances on May 16 and 17 at the San José Center for the Performing Arts.
During the intermission, the temple's abbot, Master Buddhi, originally from Sri Lanka, was very excited to see the show.
"The show was very beautiful, and we feel it's a spiritual performance, very good, very nice," he said. He also mentioned that the interaction between the hosts and the audience was very helpful for following the stories.
At the end of the show, Master Buddhi continued, "I am very happy we were able to come today. All the monks from the temple came to see the show. I have read about Chinese culture and history. It has a very strong, very old culture."
He added that, "China was a Buddhist country before, a long time ago, and all the stories were based on legends that are based on morality. Basically if you do good, you are protected. Even if you are in a bad situation, external powers can come in to help you.
"Even through the songs, the messages go to the deepest level of your mind. I am very happy we were able to come," he added.
Another Buddhist monk, Waaira Buddhi from Atlanta, Georgia, said the show a very beautiful: "I enjoyed it very much."
He noted that there were many depictions of Buddhas in the performance.
"There is a lot of spirituality. It's very traditional. I enjoyed it very much," he said.
The Epoch Times is a proud sponsor of the Shen Yun Performing Arts Spring Tour 2009. For more information please visit ShenYunPerformingArts.org