We rarely associate materials such as recycled plastics and waste materials with luxury products, but the watch industry is working to change that. While we hid behind our masks and our front doors over the past 18 months, watch manufacturers were busy in the lab, and have emerged from the pandemic lockdown with a crop of eco-conscious products that aim to represent the norm rather than the exception.
Luxury watches are the opposite of fast fashion. Instead of being trendy or disposable, they're built to last a lifetime. Watchmakers are valued in a way that sewing machine operators never will be, and they work in atelier-like manufacturers built to eco-friendly standards. There's already a lot to like about how Swiss watches are made, so the recent surge in eco-conscious practices isn't so much a value shift as an effort to take sustainability a step closer to mainstream.
It started with the straps. Swiss watchmaker Ulysse Nardin was one of the first out of the gate with the R-Strap, made of recycled fishing nets retrieved from the oceans. Meanwhile, Breitling also has a collection of watches with NATO-style straps made from Econyl, a type of nylon fabric generated from recycled fishing nets and other items. Econyl has also been used by fashion labels Burberry and Prada in their collections. IWC Schaffhausen also has a line of sustainable straps made from a paper-based material called TimberTex, composed of 80 percent natural plant fibers that come from managed forests or tree farms. The straps are handmade using natural dyes and stitching and lining made of recycled materials.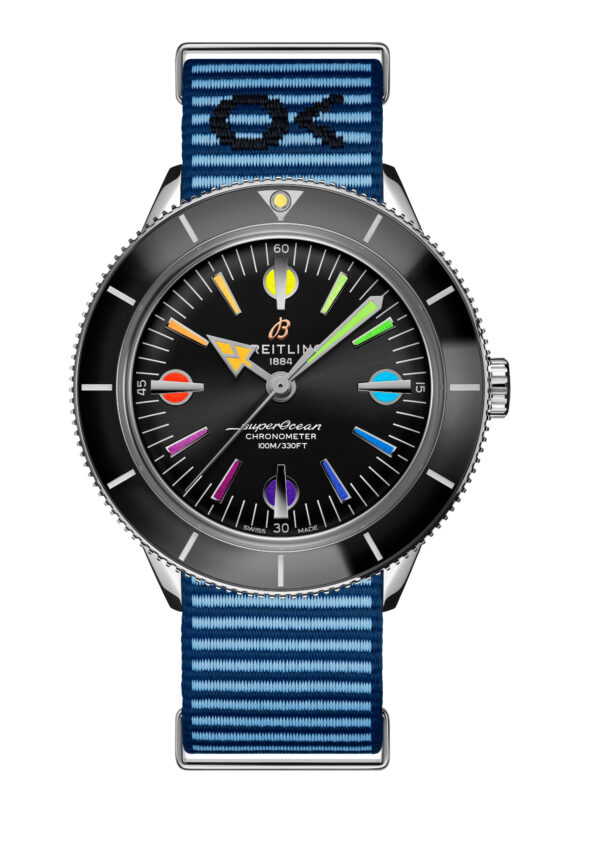 Cartier joined the fray a few weeks ago with a line of straps made of 40 percent plant matter. Specifically, they're made using the waste from processing apples grown for the food industry in Europe. Cartier touts them as an ecological alternative to calfskin and says the straps will be rolled out across their collections in the near future.
Watch brands have also taken aim at packaging, stepping back from the tradition of delivering watches in elaborate boxes, often made of wood and leather. Watches sold on the secondary market are more valuable when they come with "box and papers," and the boxes are sometimes even sold separately. Breitling is among the brands turning their backs on that convention. The company now uses a smaller, foldable, reusable watch box made from 100 percent upcycled PET (polyethylene terephthalate, a form of polyester) bottles, which can be recycled. It can be shipped in folded form, so the transportation carbon footprint is also lower. The box was awarded the Efficient Solution Label given by the Solar Impulse Foundation.
One of the defining factors of luxury watches is a case (the part protecting the watch movement) made from a noble metal, which distinguishes them from cheap plastic watches. Last year, Ulysse Nardin introduced the Diver Net, with a case made partly from recycled polymers—a courageous move, as plastic is not usually considered a luxury material. The bezel and some case components are made of recycled fishing nets gathered and processed by French firm FIL&FAB. For now, the Diver Net is a concept watch (not yet available to consumers), but Ulysse Nardin hopes to produce it in commercial quantities.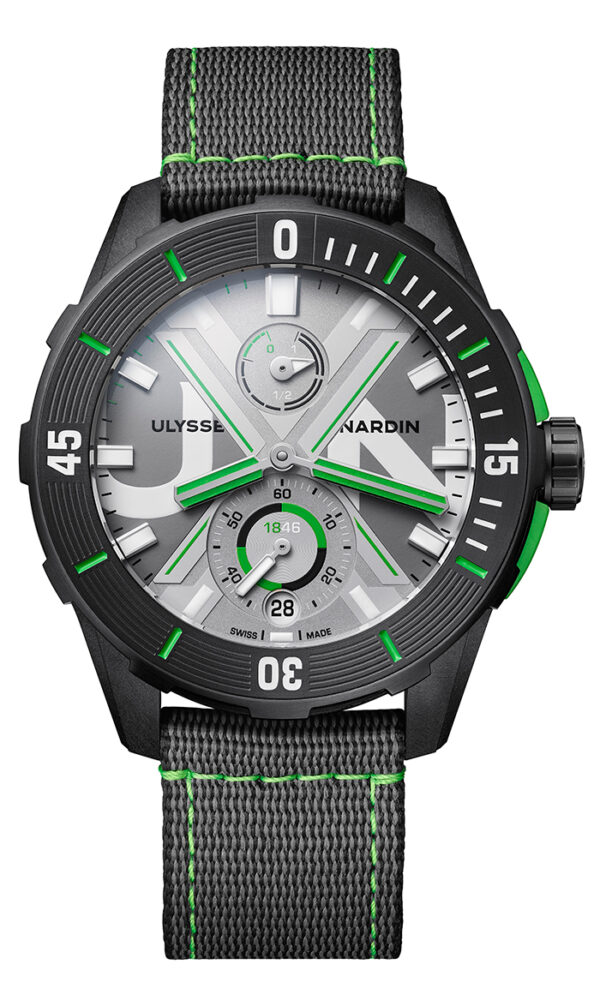 Recycled metals are another frontier. Montblanc introduced recycled aluminum into its collection this year, starting with its new smartwatch, the Summit Lite. Aluminum also has the benefit of being extremely lightweight, hence "Lite" in the name.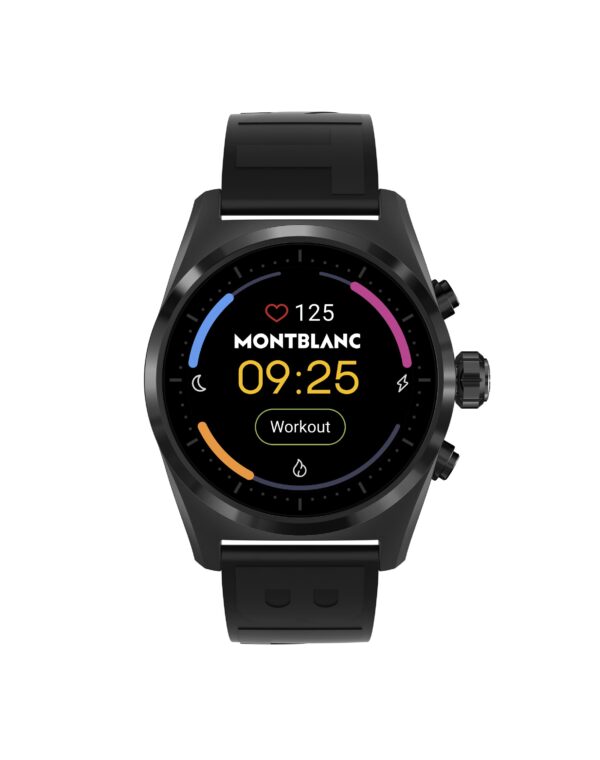 Using recycled gold is another way to reduce the carbon footprint. Chopard has been using it for years, along with something the brand calls "ethical" gold, some of which is mined at artisanal, small-scale operations that are regulated according to environmental and social standards established by an NGO called the Alliance for Responsible Mining. Chopard has invested heavily in the venture, with a commitment to buy most of the gold. The rest of Chopard's gold is sourced from refiners certified by the Responsible Jewellery Council, which promotes ethical business practices throughout the industry, focusing on responsible sourcing.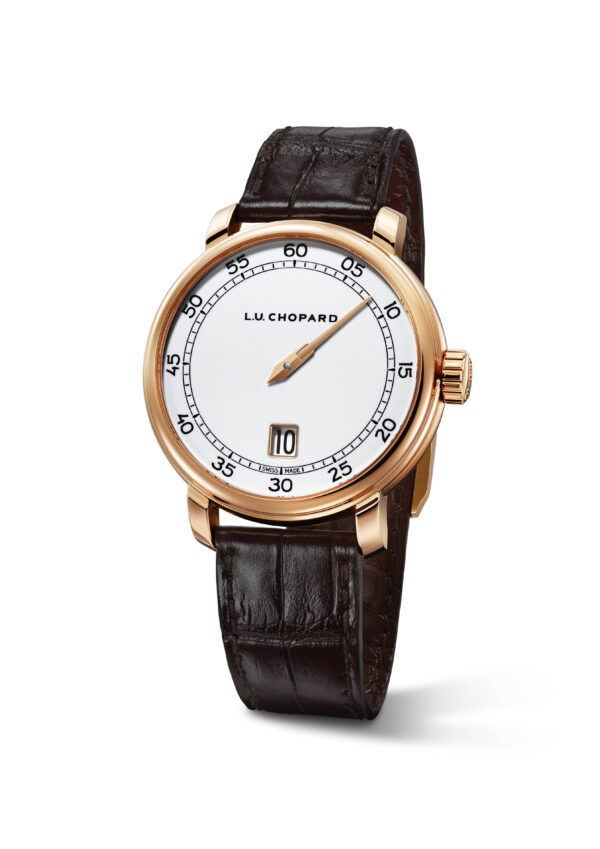 As impressive as these endeavors are, Italian watchmaker Panerai blew them all out of the water this year by introducing a watch that is 98.6 percent recycled. The only reason the Submersible e-LAB-ID isn't made of fully recycled materials is that more energy would be expended to recycle some of the smaller movement components than to make them from scratch. The titanium case, sapphire crystal, gold hands, strap, most of the movement, and even the Super-LumiNova (glow-in-the-dark technology)—which is extracted from old watches—are all made from recycled materials. It will be a 30-piece limited edition, but Panerai is hoping this will not be a one-off or restricted to the brand's own use. The company is making all of its research and sourcing information public in the hopes that other watch companies will follow suit, thereby launching a movement toward more environmentally responsible watch manufacturing.
"We don't want to be the only one doing this," said Panerai CEO Jean-Marc Pontroué. "Acting alone won't save the world." The e-LAB-ID model is limited for now, but Panerai also launched a more accessible alternative, the Luminor Marina eSteel: the case is made of a recycled steel alloy that has the same physical structure and resistance to corrosion as a nonrecycled steel alloy.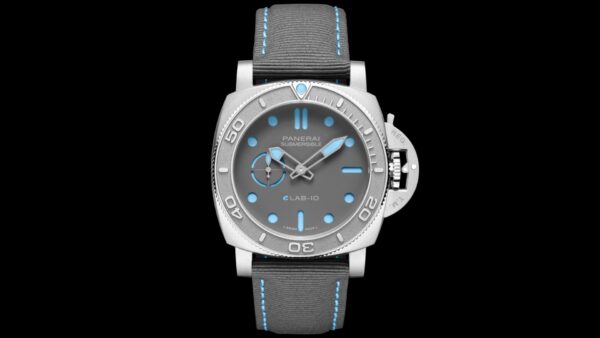 Companies have also been seeking alternatives to disposable batteries in quartz watches. Seiko and Citizen have been making solar-powered watches for years, and the only reason that luxury watch companies haven't immediately followed suit is that most of their watches are mechanical. Cartier broke the mold this year with its new quartz-based Tank Must line, using an eco-movement technology called photovoltaic. It involves creating perforations in the dial through the Roman numerals, which allow solar energy to reach the photovoltaic cells hidden under the dial. It took two years to develop. The cells work in conjunction with what Cartier calls the SolarBeat movement, whose battery cell has an average lifespan of 16 years.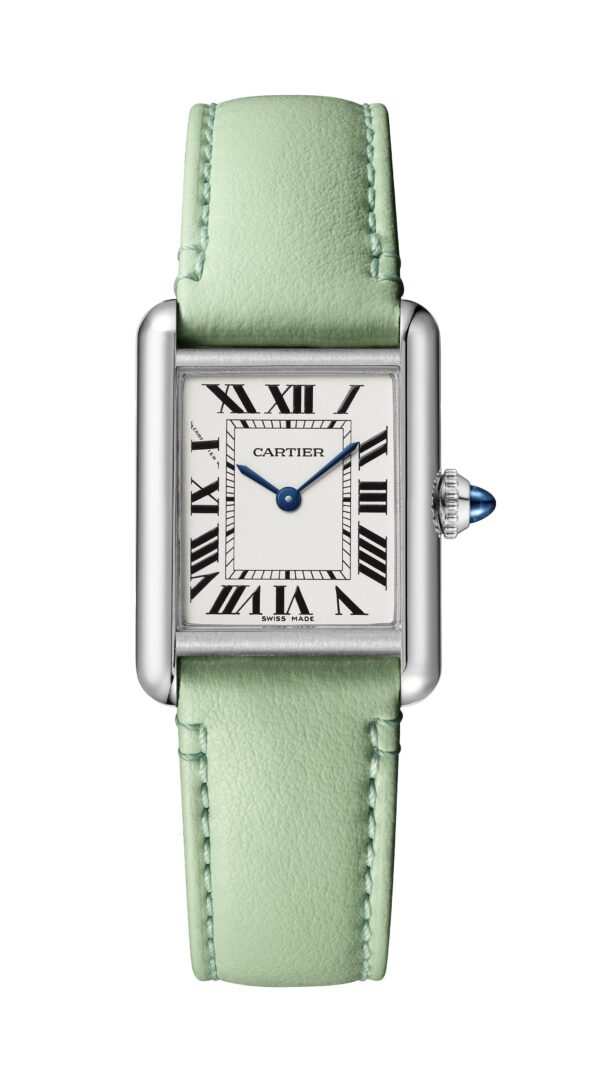 The argument for using recycled materials is a strong one, particularly when it comes to plastic. According to research gathered by Ulysse Nardin, every year, 640,000 tons of fishing nets are lost or abandoned globally. These abandoned nets ensnare and kill nearly 100,000 whales, dolphins, sea lions, seals, and turtles per year. Eighty percent of seabirds ingest plastic. Two-thirds of the plastic discharged into the ocean since the 1950s has washed up on ocean shores. It's a problem that isn't going away anytime soon, and neither, we hope, are sustainable luxury watches.