A nice preparation, ambiance and convivial company adds to the enjoyment of a meal. We savor what we see. Humans salivate instinctively at the sight of food. The reaction can be subtle, however, we enjoy what we see even before the first bite is savored.
With fall's advent food favorites are presented with gusto as the season heralds colder weather. Andrew Ernst is one of America's best young and dynamic chefs. His skill and presentation have earned him recent promotion as Executive Chef at the Wyndham Gettysburg Hotel.
Millions of tourists visit the area each year where a momentous battle was fought on three hot July days in 1863. Tastes in food vary widely among these visitors. Some are rushed and only seek out fast food restaurants. Others want to relax and enjoy a dining experience. Some seek restaurants that offer fine wines with meals and a comfortable atmosphere that enhances their dining experience.
Wyndham Gettysburg caters to thousands of visitors every season. New owners have brought their own signature to the flagship 1863 Restaurant. They have enhanced the menu, leaving intact favorites both locals and return diners favor.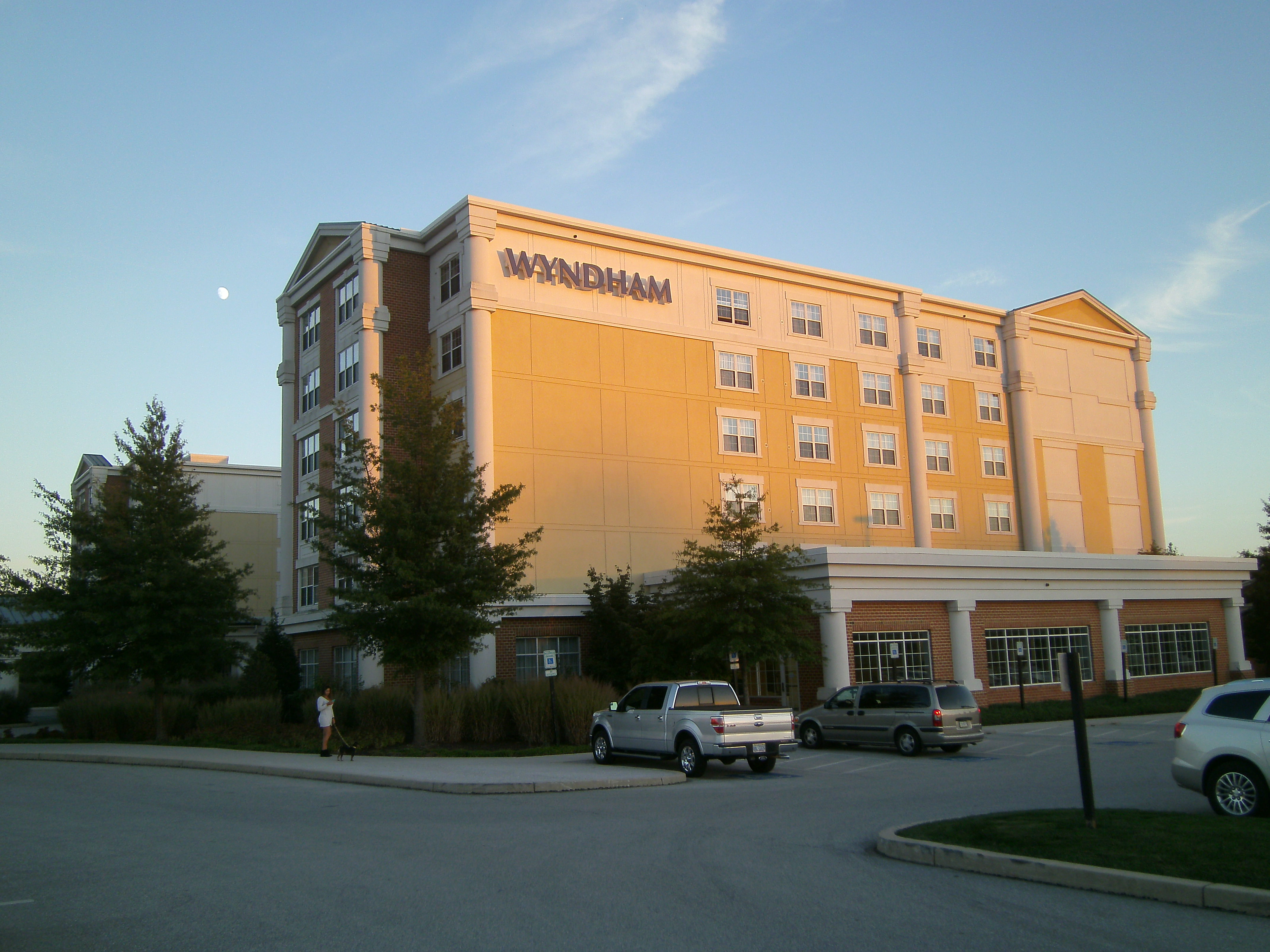 "Now that fall has begun we're getting ready to hold the fort down," Chef Andrew said. He is quick to smile and works well with his staff of cooks, food preparers, and servers.
"Our new ownership come from the family that owned Blackie's House of Beef in Washington. Blackie Auger was in U.S. Special Forces in the war. He opened a meat cart when he got out of service in D.C. One of his customers and friends owned a Caddi dealership. He bought a restaurant that Blackie ran. It was open for 80 years. My predecessor here as Executive Chef worked for them for years. The family sold the restaurant after 9-11. They wanted to continue the name and tradition. We still do farm to table, we use a farmer just up the road," Chef Andrew pointed.
"Now we have fine steaks as well as a menu that families can enjoy. We will have a church group coming next week. On graduation weekend we have a grand banquet. There are holiday brunches. Our goal has always been to have a family of four come to dine with us. Dad can enjoy prime rib. His wife can savor favorite seafood and the kids enjoy burgers," Chef Andrew concluded.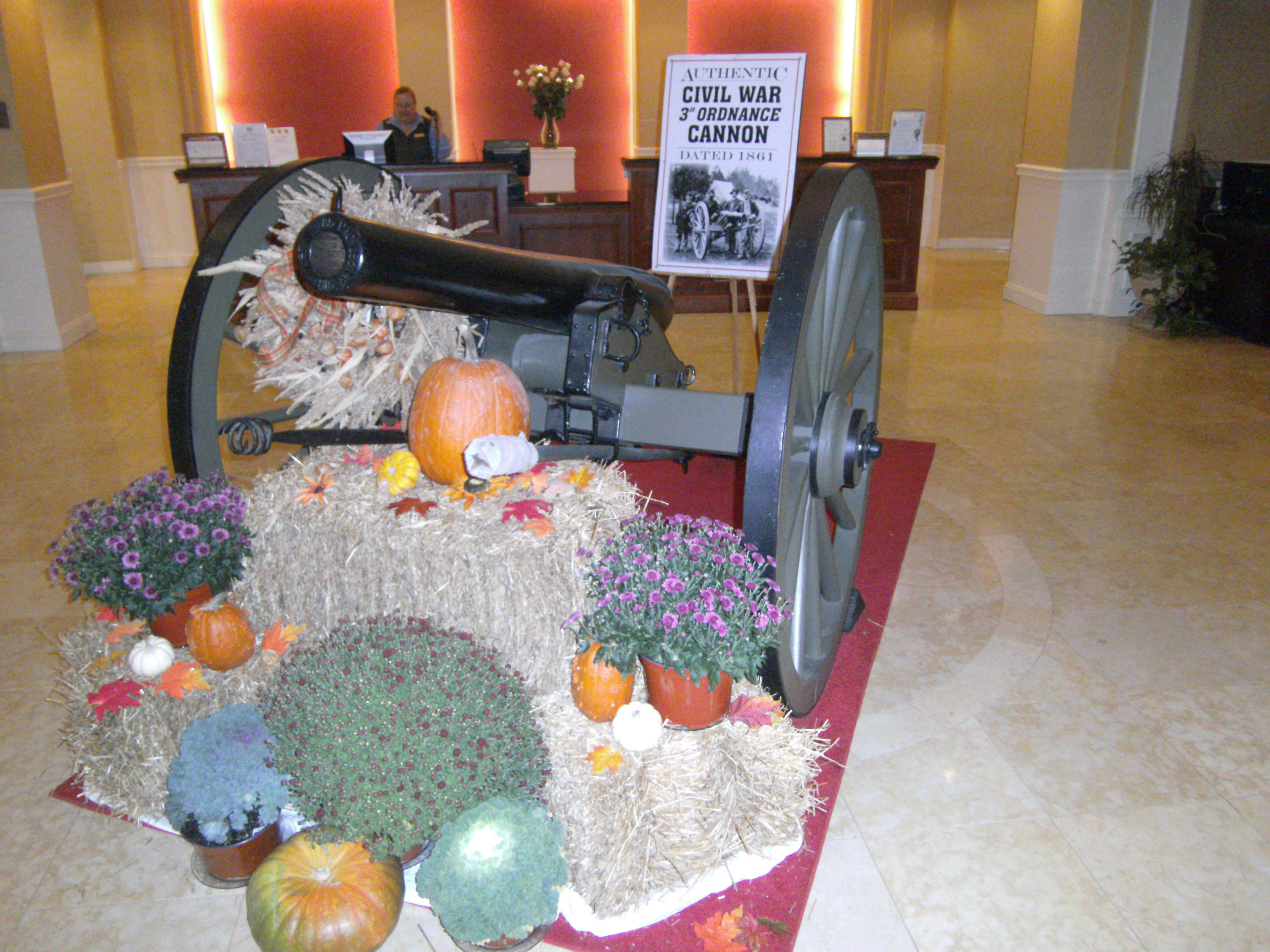 John Mejias, 1863 Restaurant's Manager, described three classic cuts of beef served daily on the dinner menu. "Prime rib is our signature beef. It can be ordered in King or Queen cut and is served with asparagus, baby carrots and mashed potatoes. The 12 ounce strip steak and filet mignon are served with the same garnishes," he explained.
Specialties include some amazing delicacies prepared with the artistry of Chef Andrew and Sous Chef Orrin Wells. Once only a favorite in Europe, beef bone marrow served in a saw sliced long bone is becoming popular among food enthusiasts in America. The chefs presented it with a savory garnishment of tomato bacon jam. Thin slices of toasted crostini were laced with slight drippings of marrow for flavor. Creamery butter and quince added savor to the taste.
The preparations paired perfectly with Moet and Chandon's Imperial, a nice dry Champagne. The atmosphere added to the dining experience. Chandeliers and high ceilings provide light as do long windows that give out to planted grounds. A thick woven carpet of red, white and blue rosettes and stars, captain's chairs with leather seats, tables artfully set with seasonal flowers, candles, padded linen cloths and linen napkins add to the sensation of enjoyment. Crystal and fine plate along with attentive but not overbearing service is keynote.
Sous Chef Orrin Wells prepared an acorn soup to follow. "We added thin sliced chorizo and pumpkin seeds," Chef Andrew explained. The blended soup worked well with chorizo slices that lined the outside of the plate. The nutty taste was subdued yet proficient and grand afterward on the palate.
What followed was a sweet treat of combinations of pear and pastry seasoned with aspic, served with blue cheese. It is a wonder that foods that would not seem to relate go so well together when tasted. John Mejias skillfully poured the Moet and Chandon kept cold in a silver ice bucket. The savory foods melded perfectly with the dry Champagne.

The next course was startling. Seared pan cooked diver scallops were laced with celery root foam served with sweet potato puree, celery, and apple. The wonderful taste of firm, fresh scallops was not overpowered by the garnishments rather enhanced by them. They retained the flavor of butter in the pan, browned outside to perfection with gentling taste from the sauces.
Next came duck. It was broiled brown and served with trumpet mushrooms, bulgar smoked, presented in a delicious sweet squash. The mushroom presentation was extraordinary, its flavor almost sweet as it perfectly blended with the squash. A glaze added to the duck's taste.
Desserts at Wyndham's 1863 Restaurant are rare temptations. It is difficult to select only one. A savory tasting of three served by John Mejias proved that the pastry chef is as talented as the rest of the team. A small pecan pie, a rich, dense chocolate forest cake, and home made hazelnut ice cream spiced with pumpkin seeds capped the meal as did a flavorful cappuccino made on the restaurant's espresso machine.
Bar prices at the Wyndham Gettysburg are reasonable. Martinis are $10.50, rum Mojitos $8; whiskeys $9.50. Local wines like Tears of Gettysburg or Jennie Wade White run $9 a glass. Local brewed beers are about $5.
Menu prices run from $30 for the Queen cut prime rib to $38 for the 12 ounce N.Y. strip steak. Appetizers of steamed shrimp, beef brisket sliders and crab cakes run about $10 to $14. The restaurant offers a variety of sandwiches like a build your own Angus burger at $10, duck confit grilled cheese $12. Other mains include Scottish salmon $24 and, as a main course, pan seared scallops served with asparagus, baby carrots, rice pilaf in a dry vermouth reduction for $28.
For more information or reservations visit www.wyndhamgettysburg.com or call them at 717 339 0020.