One of the first major undertakings of new global workers seeking to go to foreign fields is the raising of adequate financial support. Occasionally, workers can support themselves abroad with their own businesses, but most of the time it's not possible. The demands of the very work or ministry they're called to don't leave time for secular jobs, and in many cases the host country is in such a different financial strata that people could not survive on the income they would be paid there. In Uganda for instance, where I live, as a registered nurse I would only be paid the equivalent of about $100 per month, but the government has their own nurses and would not allow me to work anyway.
So, armed with our budgets and our newly raised financial support, we take off for foreign fields, and pray that it all comes together as we've hoped and planned. Because I live in a rural area in Africa, my budget is much smaller than most. My primary expense is fuel for travel, which is quite expensive.
When global workers arrive at their new places of residence, they begin to find out how different life is in every other respect. They have to learn an entirely different monetary system (in my case Ugandan shillings), rather than the U.S. dollar. When my teenage daughter, Becky, and I arrived in rural Uganda in 1999, we lived in a small, crowded, "staff housing" unit within one half of a tiny "duplex." The rest of the building was filled with teachers and boarding students.
We had no electricity, no running water, no phone, no car, no garden, and no rent. With no utility bills, our money went toward buying kerosene for our lamps, and batteries for our CD player and speakers. We also paid a man to fill our empty jerry cans at the village well and literally run water back to us.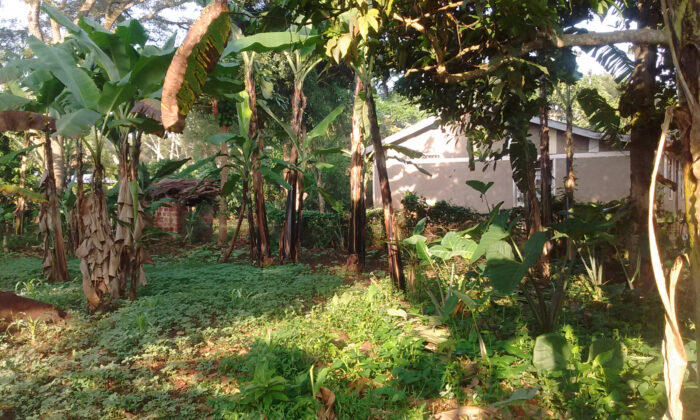 After about six months a phone tower was erected in town, almost two miles south of our village. We were able to get limited cell phone service, on a pay-as-you-go basis (a credit-based system was out of the question). I still remember the joy of talking with family 10,000 miles away after not hearing their voices for six months!
Transportation
With no phone or car, and living 50 miles from Uganda's capital, Kampala, where the bank and other fellow workers were located, we learned to use all public transportation means. Most common was the taxi, a 14-passenger minivan, which operated on a fill-and-go basis—and full could mean up to 20 or more passengers! They were inexpensive and would stop anywhere for us, as long as we knew enough of the right words in Luganda, one of the major languages in Uganda, to tell them where to let us off.
Sometimes we hitchhiked, but always with a Ugandan friend who usually knew the driver. Eventually I learned to ride the boda-bodas (motorbike or bicycle taxis). Risk of injury is higher riding a motorbike, especially in crazy, dense Kampala traffic, but I really loved to ride them, and still do on occasion—they can get through traffic jams when nothing else is moving! The catch is that ladies must ride sidesaddle behind the driver, because doing otherwise would be improper.
When I did buy a vehicle later on, I had to learn how to drive on the left side of the road. The most difficult thing for me was making right hand turns across traffic, especially when the norm includes rules like: if there are any traffic rules, nobody follows them, and bigger is better (sometimes faster is best though).
Food
We had no idea where to get food in Uganda, how to cook it, or even how to eat it! How do we cook a banana? Are fried grasshoppers tasty? We depended on our neighbors to teach us these things. They took us to the market, taught us how to buy food, and taught us how to negotiate prices.
Meat and fish were sold at one end of the market, with all sorts of animal parts set out and flies everywhere—we were vegetarians for at least two months! I couldn't go near that end of the market for a long time. I'd eat meat or fish at a restaurant or roadside market, knowing it all came from the same place, but somehow buying and cooking it myself was different.
Eventually I became accustomed to visiting the market on alternating days. I would walk two miles, buy my food (yes, even meat and fish), prepare it, and enjoy it. People here cook daily because there is no refrigeration. We learn exactly how long various foods will keep before spoiling (for example, eggs will keep for at least three weeks just sitting on a shelf in the closet). No prepared foods are available, so everything is made from scratch.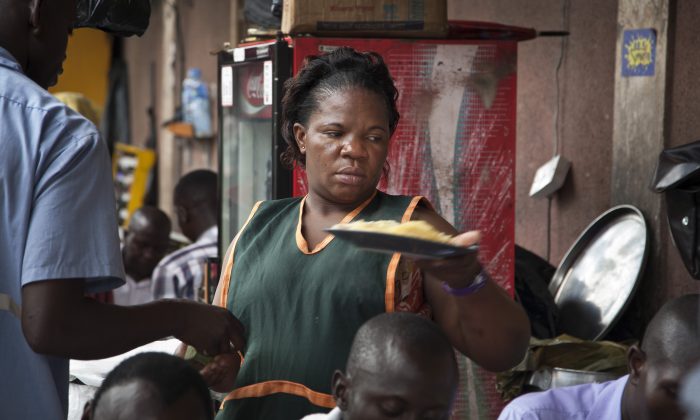 Chores
How does laundry get done without running water or electricity? By hand! Every week, I would scrub the skin off my knuckles until they bled. Once they healed up it would already be laundry time again. We quickly learned that if clothes don't look dirty, and if they pass the sniff test, they don't need laundering!
As for ironing though, everyone irons their clothes, even in the deepest, farthest villages, because it kills the bugs. We use those old iron boxes that can sometimes be found in antique stores back in the United States. The iron gets filled with hot charcoal, the temperature is tested with a wet finger, and the ironing is done on a towel on the ground.
It can take a few months to figure out all the basics. I was often asked why I didn't hire someone to do all my work, as is common in Uganda for people who can afford it. I would reply that I wanted to learn how to do it all myself, to understand how the local people live. In the early months I had plenty of time, since I worked at a village clinic and only had to be there if patients came in. It wasn't very busy.
Later on I left that work behind and began to go out into some local villages to teach all-day classes. Then I found that there weren't enough hours in the day—daily cooking and cleaning alone can take a lot of time in Africa—and for the first time in my life, I began to work with hired help. For the most part, I hired non-English speakers to force myself to learn the local language.
When I first planned my Uganda budget, I never thought the money would be paying for hired help, or that I would ever hire anyone. I also never thought of what a ministry it would be to do so. Over 40 percent of Ugandans live below the poverty line, so a little bit of money goes a long way. I'd like to share a bit about my friends and workers, and how they benefit from the jobs I've given them—I prefer to give jobs rather than charity.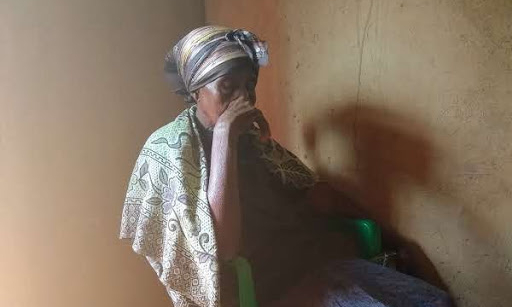 Nakamiya
Nakamiya is a widow, and is about 60 years old. She lives in a tiny mud hut in a nearby village, with 10 to 12 relatives including her senile, elderly mother; one or two daughters, one of whom has AIDS; and several grandchildren, many of whom are orphans. She pays tuition to keep the children in school. Her mother divided the property between three siblings, and one brother has threatened to throw Nakamiya and her family off the land as soon as her mother dies.
She works in my home, usually arriving around 10 a.m. and working until about 7 p.m., when the night guard comes. She cooks for me, for anyone else who's around (workers or visitors), and for my dog and cat. She does laundry, ironing, light gardening, and she's here for daytime security. The house is rarely vacant, even if I'm out—this is wise, due to rampant theft.
Hannington
Hannington is a 40-something father of six, including a severely handicapped daughter. He is a brilliant man trapped by dire poverty, but striving toward educational goals. He's also an incredibly hard-working man, and as strong as an ox—I call him my "tractor."
He has helped me with all kinds of heavy physical work including clearing land, grubbing out tree stumps, helping with my house construction, building fences, building my garage, and putting up an iron gate. In return, most of what I've paid him has gone toward university expenses, to help him see his dream come true. He is the executive director of our Samaritan Emergency Volunteer Organization, which we developed to provide emergency health care in many places, using village-level health training.
Nataliya
Nataliya is an elderly widow with no family. When I purchased some land, I acquired a tiny brick house with a dirt floor and a mud-walled latrine. That was when my friends first told me about Nataliya. They said that village children constantly harassed her, such as by throwing stones on her rooftop at night. They suggested that I should invite her to live in the little house, and I agreed.
She didn't introduce herself to me for some weeks (she was embarrassed because she didn't have a nice dress), but she began to work in—and probably eat from—my garden. After we finally met, she continued tending the garden, which covered more than 1 acre. In time, she began picking coffee as it became ready for harvest, and planting new crops as well.
One day she timidly sent word asking if she could have a few shillings for meat. Since then she's become a part of our "family." She loves working in the garden, and she loves her meat. She's too frail for heavy gardening, but she meticulously weeds and takes care of lighter tasks in return for a small monthly "salary." If she gets sick, Nakamiya, always the caretaker, brings her meals. We made some simple improvements to her tiny house, and as far as I'm concerned, she can live there for as long as she likes.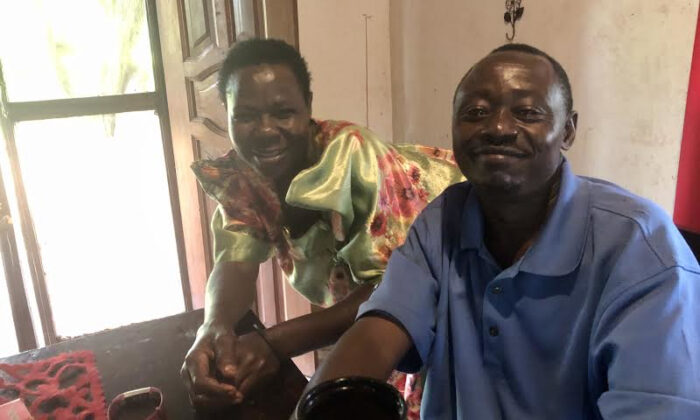 Kyeyune
Kyeyune is a neighbor, and a father of six. He works as village security and is uneducated, but hungry for knowledge. He works hard to make sure his children are educated. He started doing odd jobs for me, and later became my water runner. When I planted vanilla, I gave him some vines. He learned how to grow vanilla after attending several classes, and began caring for my vines as his own. He also became my night watchman, two nights per week.
Unfortunately, Kyeyune got into some trouble with the law and had to flee to avoid prison. After that, his wife handled the gardening and water carrying (but not the vanilla), to maintain their family income. Kyeyune comes home as often as he can to be with his family. He spends a lot of time at my place, tending the vanilla. It's a safe place for him, and we did not reject him for his crime.
Ezira and Sosten
Ezira and Sosten are two Congolese brothers who work as my night guards. They are strong warriors, armed with bows and arrows. I sleep in peace knowing my life is in good hands, because they pray and act as spiritual guardians as well. Their village has suffered severe drought for the past few years, possibly from deforestation, and their people have suffered from famine. The brothers have suffered too, but their salaries have helped provide for their extended family. Without the income, they would have returned to the Republic of the Congo. Their little church provides hope in troubled times, and it would be a great loss if they left. Teaching in their church has also given me an opportunity to learn about another African culture.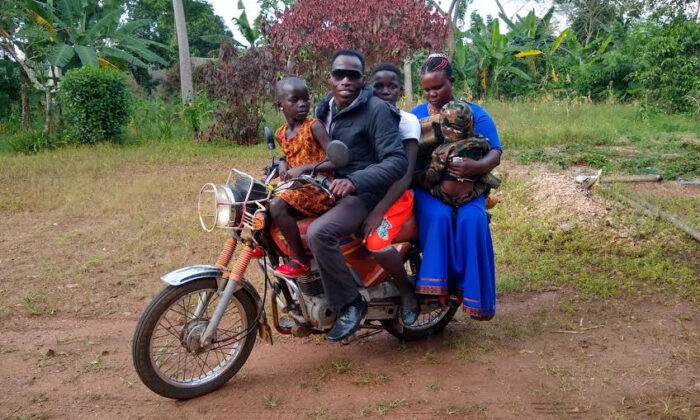 Living in an African village has given me insight into how another nation lives and thinks. It has become clear to me that respect is earned through care and cultural empathy. Leveraging financial aid and relief efforts for personal gain or cultural exportation, especially on a national scale, is unsurprisingly a path toward resentment.
Margaret Nelson is the associate director of Village Educational Centre Ltd. She is an American-born registered nurse, living in a rural village in Uganda since 1999, where she teaches basic accounting and business management.