Like the paintings and sculptures of the Renaissance, the era's books and their artisanal bindings uplifted man to moral ideals. During the 16th-century Renaissance in France, one young statesman in particular, Claude III de Laubespine, adored commissioning and collecting ornately designed books. 
"Imagine seeing this magnificent array of front covers when you walk into the library room," said John Bidwell, a curator at The Morgan Library & Museum, in a phone interview. "They're tokens of knowledge and learning."
The Parisians of the golden age were highly educated and wanted to be remembered for their well-cultured manner. Laubespine, who married an heiress and obtained the favor of King Charles IX, typified this sophistication.
"There were many ways of displaying your wealth. You could have fancy clothes, a stable full of purebred horses, or gardens. With [Laubespine's] luxury bindings, it's a way of displaying wealth and culture. It's a way of proclaiming wealth and erudition," Bidwell says. 
But Laubespine wasn't motivated simply by showing himself off. Unlike other Renaissance collectors, he didn't emblazon his name on his commissioned books. His modesty, however, made the discovery and authentication of his esteemed collection that much more difficult. 
Yet by piecing together historical artifacts across the globe, historians eventually tracked down one of the French Renaissance's most prized book collections. Hidden for 400 years, Laubespine's literary treasures can be seen at "Poetry and Patronage: The Laubespine-Villeroy Library Rediscovered," from Oct. 16, 2020 to Jan. 24, 2021.
Soft, grainy Morocco leather with intricate designs and ornamentation wrap around these books. One of the books in the collection, "Hypnerotomachia Poliphili," is "covered with powdered gold. In addition to gilt tooling of the designs, the rest of the leather has a gold sheen. When you look at it in the exhibit case, you'll see specks of gold," Bidwell says.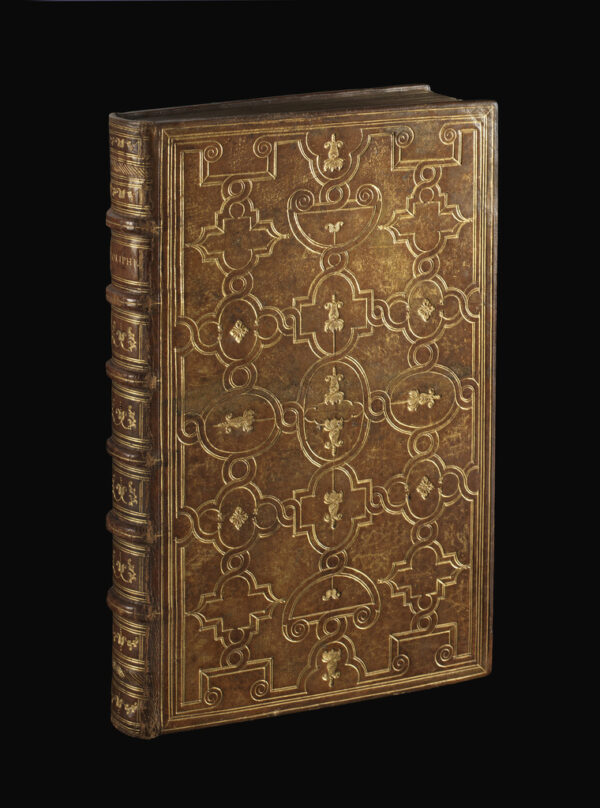 The exhibition showcases 12 books from Laubespine's collection, including poetry and Italian architecture books, perfect for illustration due to their large size. From cover to cover, artisans filled his literary commissions with beauty.
"Part of the story of the exhibit is about how Italian Renaissance ideas and styles came to France," Bidwell says. "This is [The Morgan's] opportunity to be the first to tell this great story in English." 
A Novel Detective
In 2004, Isabelle de Conihout—historian and the exhibition's guest curator—published a piece about Laubespine's collection. "At that time, it was considered too good to be true," Bidwell says.
Since Laubespine did not brand his name on the books and the book binding artisans were typically anonymous, "These books' [lineages] were unknown," Bidwell says.
For over 10 years, Conihout and her colleague Pascal Ract-Madoux rummaged through all the great libraries of France, England, and America in search of rare, ornate bindings. On many of the books they found, they detected specific patterns, and the front flyleaves boasted ink inventory numbers.
"Lucky Isabelle, time after time, her instinct, her intuition led her to the right book, and bingo, there it was, that telltale number inscribed in the book," Bidwell says. She believed that these clues suggested these books belonged to the courtier Laubespine. However, "her discoveries were greeted with skepticism."
One day, Conihout gave a lecture about her theories on her Laubespine collection. After the talk, she learned that an audience member owned an actual manuscript inventory of Laubespine's collection. Its contents "corresponded exactly to these inventory numbers and therefore proved Isabelle's hypothesis," Bidwell says. "In our world [of historic books], it was a magnificent piece of detective work."
Poetry and Patronage
Since historians knew who the Laubespine family patronized, the authors' names helped determine to whom the poetry books belonged, consequently authenticating the collection.
The exhibition showcases Laubespine's beautifully bound commissioned works by two of the French Renaissance's most famous poets: Pierre de Ronsard and Philippe Desportes. Madeleine de Laubespine, the sister of Laubespine to whom he bequeathed his collection, was a patron of the poet Pierre de Ronsard.
Ronsard, like other French Renaissance poets, made his living by obtaining the favor of highly placed government officials and the king. The elite supported the poets for many reasons: The nobles and officials revered the arts and poetry; they also knew the poets could sing their praises, acting as good PR, Bidwell explains.
It's also possible that the poets of the day lauded their employers in the same way Renaissance artists painted a more perfect version of their sitters. The aim was to raise society to an ideal aesthetic and elevate people's thinking through beauty.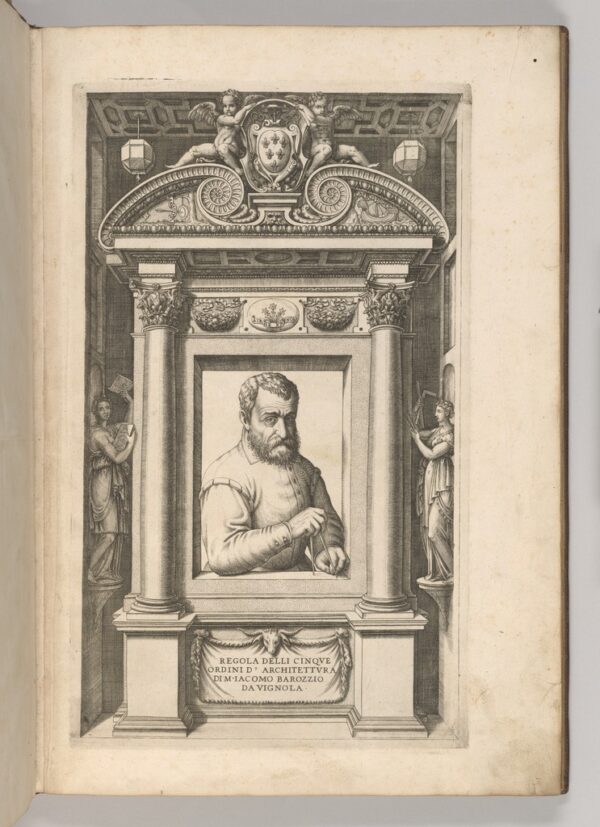 Ronsard praised Madeleine de Laubespine's "country estate, the library, and its perfumed bindings, which, he said, 'smells as good as [her] orange trees,'" the exhibition's online material reads. 
Ronsard continues his flattery of Madeleine, a hobbyist poet, whose works are now just being recognized for their own merit. "[Ronsard] writes a poem to her saying, 'You're so good. You're making me feel a little inferior,'" Bidwell recounts. 
With the Renaissance's moral ideals and rich language gracing the pages of Laubespine's books, Bidwell says, "This is a case where you can tell a book by its cover."
J.H. White is an arts, culture, and men's fashion journalist living in New York.