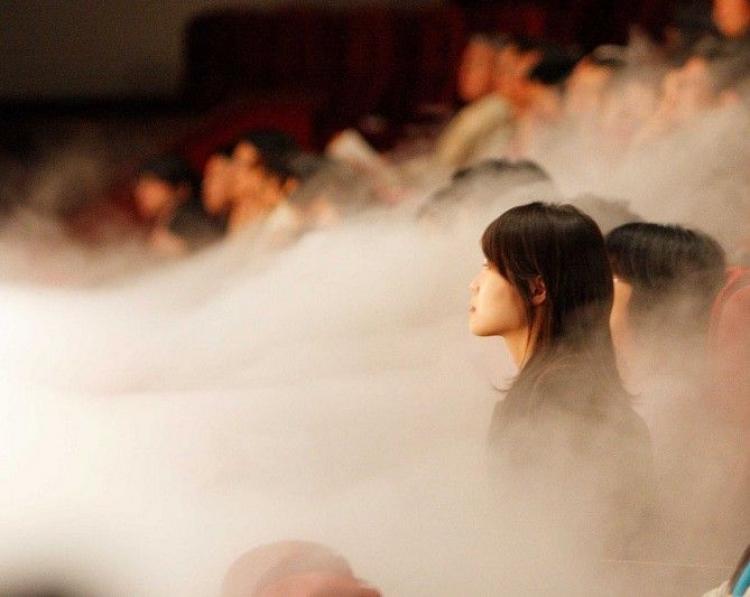 TAIPEI, Taiwan—Divine Performing Arts (DPA) staged its seventh show at the Taipei International Convention Center on the evening of Sunday, March 1. Ms. Yang Mali, chief editor of the Global Views Monthly Magazine, brought her son to watch the show.
At the end of the performance, she said, "What we frequently see nowadays in Taiwan are modern dances. It is very unusual to see traditional Chinese dances as complete as Divine Performing Arts.
"For example take the traditional dances of Yunnan, Tibet, and Mongolia. They are rarely seen in Taiwan. The dances we saw today were really special," she added.
Ms. Yang also commented that the costume designs for the dancers were very beautiful. And referring to the choreography, she said, "The show involved many ideas of image design, and they were just fabulous!"
Ms. Yang's son, Weilian, a fourth grader, told the reporter in an excited tone, "I like the dance [Dance of the Yi]. They looked like butterflies."
Equipped with the capability of exquisite observation as a senior media professional, Ms. Yang was very impressed by the grandiose turning wheel shown in the backdrop of the last program. She said that she could feel the profundity of the implications even though she was not quite clear what the spinning wheel meant. Weilian told the reporter that he could see a lot of Chinese characters of "Truthfulness, Compassion, Forbearance" in the wheel through his binoculars. Both said the backdrop was so spectacular, and they had never seen this before.
The DPA programs were well diversified. In addition to traditional dances, the show also covered traditional Chinese legends, making it suitable for both parents and children. Without hesitation, Weilian said, "The three programs that I like the most are The Monkey King Triumphs, Monk Ji Gong Abducts the Bride, and Mulan Joins the Battle."
Ms. Yang also affirmed the positive educational aspect of DPA's efforts in exhibiting Chinese traditions through classical dance.

For more information please visit DivinePerformingArts.org