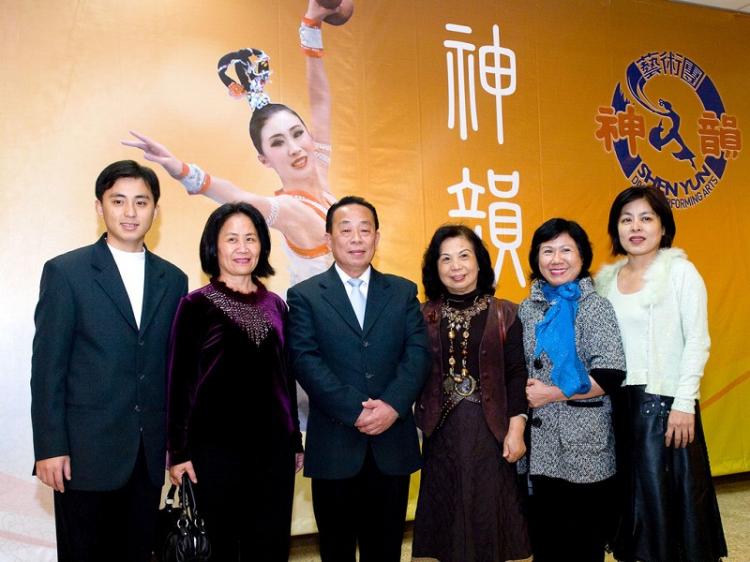 TAICHUNG, Taiwan—"Divine Performing Arts [DPA] is worth watching repeatedly," said Hsu Jincheng, president of High Hand International Trading Co. upon watching the DPA 2009 World Tour performance for the first time at Hui-Sun Auditorium on March 6.
Mr. Hsu said that the performance was magnificently large-scaled. The performers' costumes were exquisite, the movements were crisp, the programs were tightly knitted together—"completely spectacular."
He continued to say that the performance was both profound and wide-ranging. "The programs displayed the essence of Eastern divinely-imparted culture. Most people have a compassionate heart, and through DPA, you can feel that the hearts in society are elevating; people [are] become more harmonious—it is a positive education and encouragement."
Mr. Hsu has held a belief in Buddha from a young age. He said that divine beings are the foundation of subtleness. The performance had various scenes with Buddhas and gods—this was purifying human hearts.
"DPA's performances astounded Taiwan. It is growing rapidly and will become a representation of Oriental culture."
Mr. Hsu, previously in charge of cultural education in Taichung, said that education is a cradle made by culture in society. Traditional culture and morality have their foundations. If we can rectify the current culture, then a positive impact would be made to the society.
He said that although everyone is currently facing the economic crisis, what one can do is strengthen one's heart, be calm, and eventually [one can] have a new start.
"People all need consolation and guidance, such scenes [in DPA] left people a very deep impression. I hope upon watching the show, everyone can live in DPA."
For more information please visit DivinePerformingArts.org