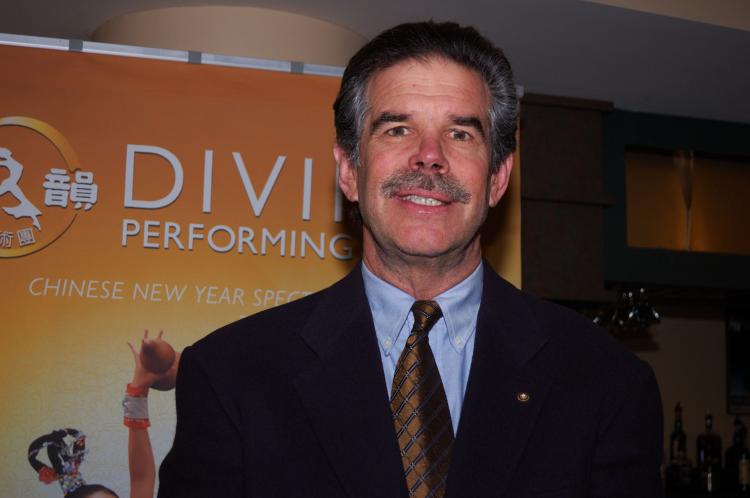 DENVER—The Divine Performing Arts Chinese New Year Spectacular premiered to a packed audience in the Buell Theatre at the Denver Performing Arts Complex on Friday, January 30.
Mr. Mast, business manager for a local newspaper, said that the show was very colorful and "most unique".
"I thought it was phenomenal, very unique and exciting," he said.
Mr. Mast admired the synchronization of the dancers and their smooth motions, and also said he enjoyed how the dances exhibit a storyline.
"[The] costumes, the background, the whole [show], it's very colorful." he said, adding that the show is "amazing".
Also coming to see the performance was Mr. Wilkerson, who teaches international business and Macroeconomics at a local university.
Mr. Wilkerson said the show provided an "opportunity" for him to see actual Chinese dancers and musicians, and said he had a "wonderful" experience.

While he enjoyed all of the performances, The Udumbara's Bloom was the piece that stood out the most for him.
"It was fantastic," he said passionately.
According to Buddhist scripture, the reappearance of the Udumbara flower—which blossoms only once every 3000 years—signifies that a great sage or enlightened being has come to the world. In this piece, the delicately bejeweled dancers show grace, fluidity, and balance as they portray petals of the blossoming flower.
"It was just so elegant, so graceful, and it really looked like blossoming flowers to me."
Mr. Wilkerson also said that the show presented a very "loving" and "kind" culture.
"A very open-hearted culture, it's very exciting to me; it's beautiful.
"I loved the spiritual quality of it, it's beautiful. There was so much love expressed, so many of these stories were about kindness and forgiveness and redemption. I find it very inspiring."
Divine Performing Arts will take to the stage two more times in Denver on Saturday January 31.

Please see DivinePerformingArts.org for more information.