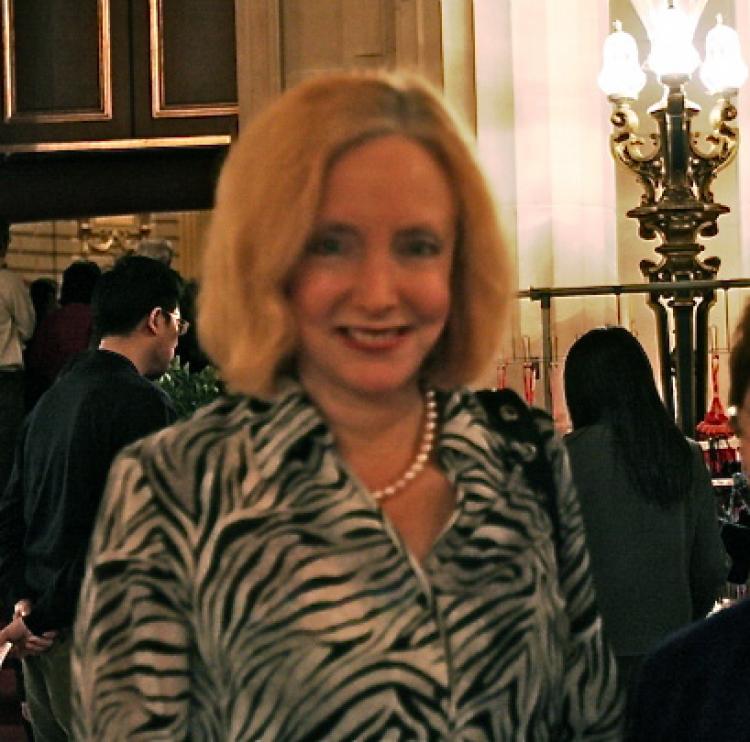 SAN FRANCISCO—Having seen the Divine Performing Arts show at The War Memorial Opera House on Jan. 9, Ms. Abel, who works in a biotech industry as a medical and technical writer, was impressed by the spiritual aspect of the performances.
Ms. Abel, also director of a Mayan school, which focuses on the spiritual culture of the ancient Mayan people of South America, said spirituality was one of the reasons she had wanted to see the show.
"I was sort of surprised how they did the spiritual aspect of the show, when the deities were coming out from the mountain or from the Heavens, suddenly showing up on the stage … I thought it was an interesting performance because I have not been to China and outside of what I see on TV or in the movies, which are more like tai chi and kung fu, you don't usually get spiritual aspect.
"I work with spiritual aspects," she explained," that's why I am so interested in all these ancient cultures—and the Chinese for one."
Ms. Abel, who has a Masters in Arts and Education, minored in dance in college, and has also danced "semi professionally". She said she was particularly interested in the traditional aspects of Chinese classical dance and the different roles males and females played.
"I liked the male dancers a little more than the female dancers because they have more diversity in their dance and they dance on a grander scale. The women do more traditional dancing and they visually are very, very synchronistic."
Ms. Abel said: "Visually it was incredible, obviously because of staging, the colors, and the costumes and on the whole, I thought it was a very, very nice performance and I think there was some excellent choreography."
Reflecting on a story from the performance about the ancient Chinese heroine, Mulan in Mulan Joins the Battle, she said she felt aligned with the character's selflessness and bravery.
"Sacrifice is generally giving up something of our own selves for the benefit of others in their time of need. It is seeing the whole picture and understanding that the world doesn't revolve around us alone. It's about understanding that every action we take can have an impact on others and a domino effect," she continued, "It's also about understanding that the thoughts we harbor can impact others through the spiritual plane just as those in the spiritual plane can impact our thoughts."
Please see DivinePerformingArts.org for more information.