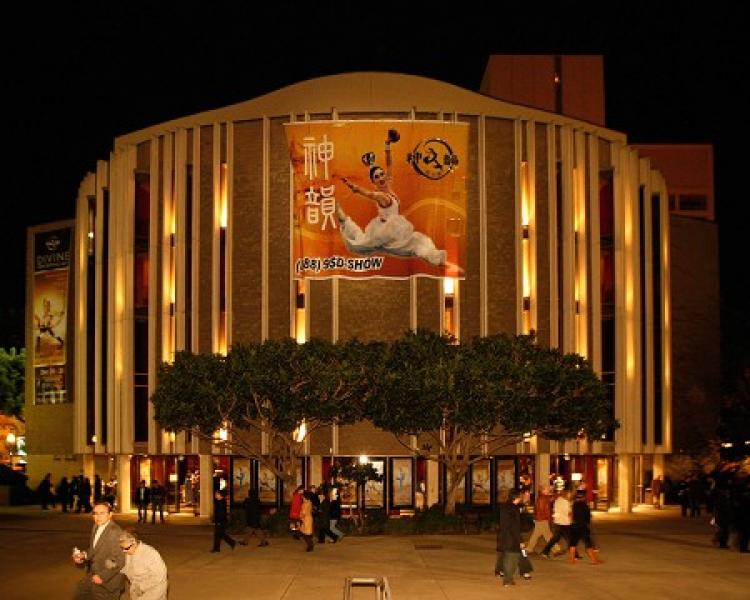 SAN DIEGO—The Divine Performing Arts (DPA) show opened at the Civic Theater in San Diego on Friday 26 Dec. Along to catch the performance were two couples from Mexico.
An interior designer who was with her husband and son was impressed with the colors of the flowers and fans, and how the cultural traditions are being passed on.
"Oh we loved it, it was beautiful. The colors were beautiful. It was just lovely; we just enjoyed it very much," said Ann Wilson.
"I think in China they respect the older people a lot and they pass on their traditions to their children. The traditions, they pass on and on and they never die."
Also taken with the show was her daughter in law, a graphic designer.
"Oh I loved it, it was wonderful, all the colors, to get to know the culture, a different, different culture, it was wonderful and since I am from Mexico it's even more and more different for us," she said.
Her favorite part in the show was Mulan Joins the Battle.
"I loved the legend of Mulan, I think it was very, very interesting. I loved the performance from the dancers. I loved just to know more about the culture, I think it's wonderful," said Jani Wilson.
For them this was a performance beyond their expectations.
"Wonderful to see, it brings out your imagination a lot. The colors the dancing and the choreography, every thing together," said Al Wilson.
'We hope all the rest of our family and friends could come and experience it. A wonderful experience."
San Diego will be host to three more shows over the weekend.
The Epoch Times is a proud sponsor of the Divine Performing Arts 2009 World Tour.
For more information please visit DivinePerformingArts.org