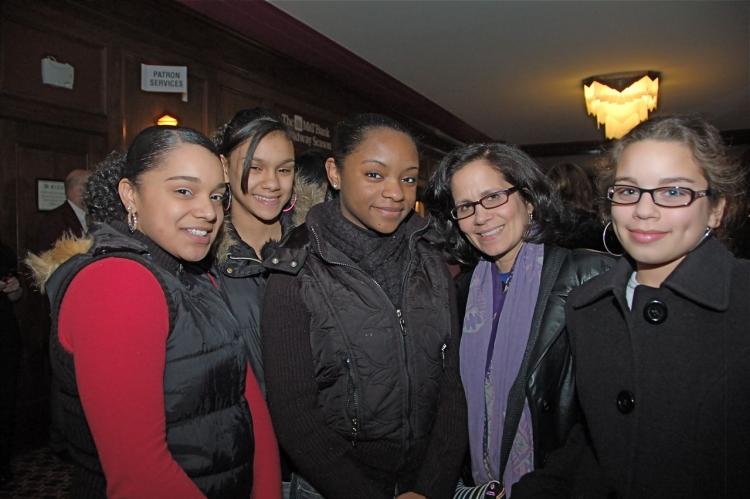 Rochester, N.Y.—The first Divine Performing Arts (DPA) shows in Rochester concluded with standing ovations on Saturday, Feb. 21, 2009.
Ms. Ramos came to see the matinee show with her teenage daughter Aurora, who studies dance, and three of her daughter's dance friends: Alicia, Karis, and Damaris. She said there were ten others from different dance companies also at the show.
Ms. Ramos, who teaches children's theatre, said she enjoyed the theatrical nature of the performances.
"I loved the sequence of dramas of the dances, and the history of China—I thought it was wonderful."
"Beautiful! The cinematography, the choreography were great; the costumes were amazing. And even though we were sitting in the balcony, the dance, the movement, and the gestures of the dancers were amazing."
"It was phenomenal. The colors were gorgeous. The dancers were very well trained. I enjoyed myself," said Alicia.
"It was really beautiful. They have put lot of hard work and time in and thought really well about what they were going to do. It was beautiful," added Damaris.
DPA concluded the shows in Rochester after performing twice on Saturday and receiving standing ovations both times. DPA will continue with its 2009 World Tour in Rhodes Island with its two other dance companies performing in Germany and Taiwan.

The Epoch Times is a proud sponsor of Divine Performing Arts. For more information visit DivinePerformingArts.org