Auditorium President: 'It was wonderful'
February 21, 2009 8:59 am Last Updated: October 1, 2015 10:10 pm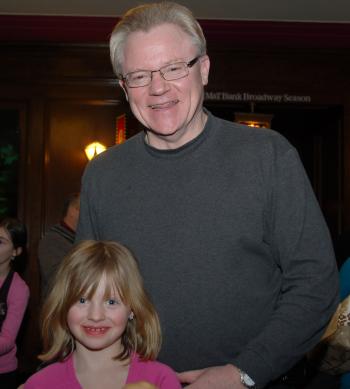 ROCHESTER, N.Y.—As the president of a Rochester auditorium, Mr. Saucke regularly takes in Broadway shows that come through northwestern New York. He found something unique about Divine Performing Arts (DPA) after taking in the company's first Rochester show Saturday afternoon.
"It was wonderful," he said. "The colors and visuals were spectacular.
"We do lot of Broadway in here that is oftentimes a little more pointed in one direction because that is a theme story. But this goes in different directions. I have been reading the program and along with it seeing some of the cultural influences, and that type of thing that we have never been exposed to before," he said.
Traditional Chinese culture revolved around a belief in the divine and the importance of cultivating virtue. According to the show's program: "The guiding mission of Divine Performing Arts is to rediscover and renew humanity's true, rightful cultural heritage. The company thus creates and performs works that centre upon the true, divinely bestowed culture of humankind, and seeks to provide an experience of consummate beauty and goodness."
According to Mr. Saucke, the result was outstanding, and his six-year-old daughter who he brought said she was also enjoying the show.
In his professional opinion, Mr. Saucke said of the show: "I think it is terrific. Absolutely. I recommend it, and I hope the tour goes very well.'
Saturday's matinee was the first-ever DPA show in Rochester. Attendees showed their appreciation with a standing ovation that drew two curtain calls. The second and final Rochester show will be at 7 p.m. Saturday evening.
Divine Performing Arts comprises of three companies. The other two companies are now touring Germany and Taiwan as part of a World Tour that will span 80 cities.
For more information, please visit DivinePerformingArts.org