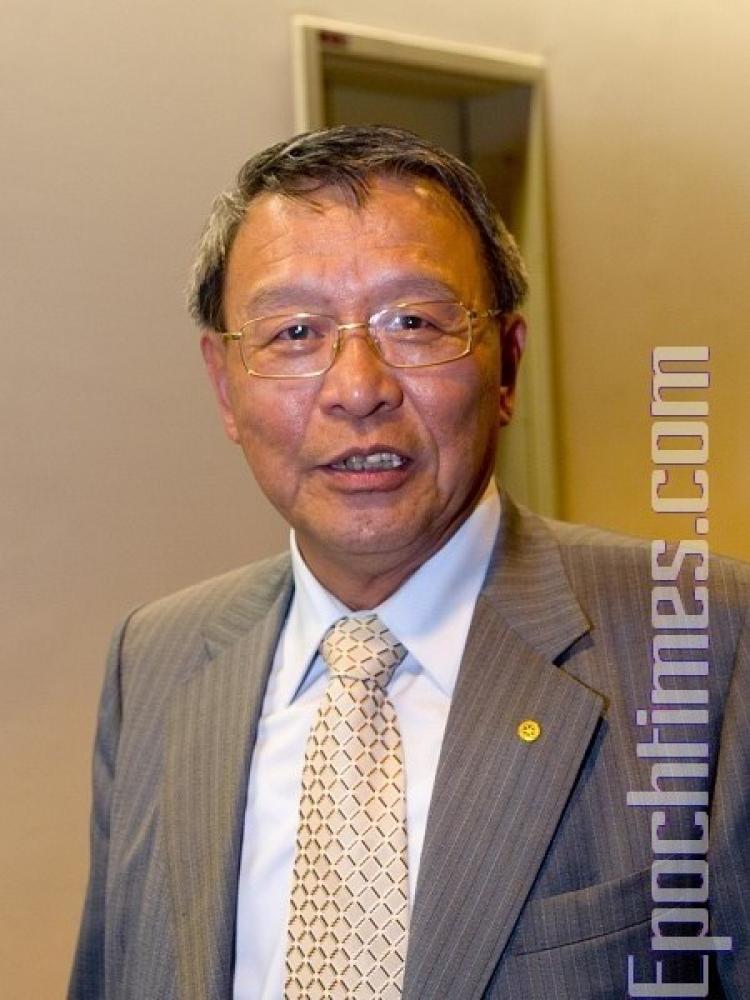 TAIPEI, Taiwan—Mr. Lin, chairman of the Kinik Company Ltd, watched the first Divine Performing Arts (DPA) show in Taipei with his wife on Feb. 25. Transformed from a producer of traditional grinding wheels, the Kinik Company Ltd. has evolved into the largest manufacturer of diamond polishing for high-tech industry. Mr. Lin is frequently referred as the "tycoon of the industrial diamond."
Being a person who never hesitates in helping others, Mr. Lin is also regarded as the "man of culture and public welfare" by the industrial world. In the interview, he said, "I am really shaken by the show. It will be better to let more people watch the show. We should find a way to let more people learn about this wonderful event. It will be great.
"In the show, there are several dances related to reincarnation and the principles of Buddhism. These will lead us to a greater understanding about life and enlighten us about how we should live our lives. They have a significant influence on mankind's spirituality."
The guiding mission of DPA is to rediscover and renew humanity's true, rightful cultural heritage. The company thus creates and performs works that center upon the true, divinely bestowed culture of humankind.

For more information please visit DivinePerformingArts.org