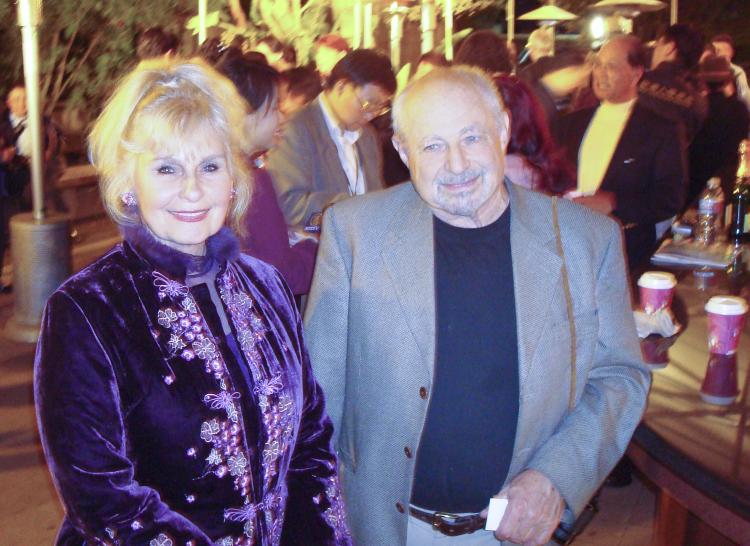 CUPERTINO, Calif.—Ms. Broydo, a director of public relations, and her husband watched the Chinese New Year show at Flint Center in Cupertino on Tuesday, Jan. 13. Sharing their impressions, Ms. Broydo exclaimed, "Its spectacular—its spectacular. Its a combination of beauty and dance and high-tech which is perfect for the Silicon Valley. The backdrop—I keep asking my husband: how did they do it? How did they do it?
"I loved it—beautiful–very beautiful costumes. Nice presentation."
She reflected on the various dances and said, "I find that there is a tremendous influence of their dancing to the style of dancing in Georgia, in southern Russia, in Central Asia and in Russia also."
Broydo said, "It is magnificent, and I don't know what kind of training they have but … its high-class, its super-dance."
"This is the first time we noticed the influence of the movements and costumes and their hand-movement—very, very influential on parts of Georgia, Turkmenistan, and Uzbekistan. Very similar—I never realized that before."
They talked about the mixture of modern stories with ancient stories. "We live in the heart of the Silicon Valley with rich ethnic cultures from all over the world. No matter how modern our life is here with computers and inventions, the traditions of culture, dance, theater, shows life and is still there. So everybody wants to bring that history on stage . Because the young generations have to know where they came from. I think its a perfect presentation on stage." She continued, "I just think … its good for children to know the history of their heritage."
"But we understand the oppression shown in the dance. It's very, very familiar," her husband said. Then he added, "I was very happy because I learned something I didn't know before. Now, I know why Chinese write from top to bottom – because they used to carve it into bamboo sticks. And they connected the bamboo sticks together and now they are like this. That's why I am impressed that I learned something. Before they invented the brush."
Please see DivinePerformingArts.org for more information.