Americans officially adore prosecco. We've been purchasing it in record amounts over the past few years, according to Nielsen, whose January wine trends report predicted "no signs of a slowdown anytime soon." We guzzle it in brunchtime mimosas, knock it back in the form of aperol spritzes during happy hour, and pound it on porches all the live-long day.
But we don't think about it nearly as much as we drink it, taking it at face value as an affordable, easygoing quaff best enjoyed as an aperitivo. The reality is more complex. In honor of National Prosecco Week—which premiered on June 11 in five cities across the United States, but could just as easily be celebrated anywhere, any week—now's a fine time to take a deeper dive into our beloved bubbly.
I did just that at a launch event in Denver, held by the Prosecco DOC Consortium at acclaimed Italian restaurant Tavernetta and hosted by Zachary Byers, sommelier at the equally acclaimed Mercantile Dining & Provision nearby. It started with an admission that our dive begins in vast and wildly varying waters (so to speak). The enormous prosecco production zone is literally "all over the map," in Byers's words, spanning two regions—Veneto and Friuli-Venezia Giulia—over a wide range of terroirs, or environments that influence production from vine to bottle vis-à-vis climate, elevation, soil, and so on, to yield sparklers that can differ in everything from levels of effervescence and sweetness to varietal blend (though the key white grape called Glera must represent at least 85 percent).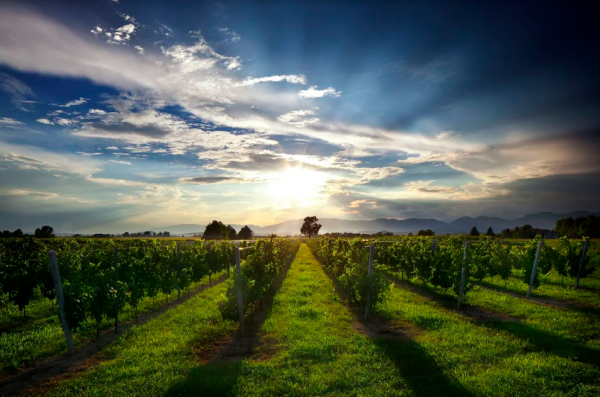 So "while people cram prosecco into this homogenous box," said Byers, a side-by-side tasting reveals all the nuances you'd expect from a comparison of any two wines. Take the first pair we tried, the Fantinel One & Only Single Vineyard Brut 2017 and the Astoria Prosecco DOC Treviso. Like the majority of proseccos, both are produced by the charmat method (a less-protracted fermentation process than that used in champagne) from 100 percent glera. But the former, containing fruit from a single vineyard obtained during a single vintage or harvest year, was "much more mineral-driven, herbaceous, and savory," as Byers put it, while the latter—a nonvintage, multivineyard extra-dry, meaning it contains more residual sugar than Brut—offered a more classic pear, apple, and floral profile.   
That example highlights the extent to which area winemakers are exploring more and more the potential of their region—especially within the Conegliano Valdobbiadene and Asolo DOCGs, the highest-quality zones where ever-smaller tracts of land are being recognized for their terroir (which must often worked by hand due to the steepness of the hillside terrain). To quote Tavernetta's own wine director, Carlin Karr, these "higher-elevation sites and impeccable farming allow for more experimentation" in the wineries, be it forgoing dosage—that is, the addition of sugar—for a bone-dry style or even fermenting in the champagne method, as famed estate Bisol is doing.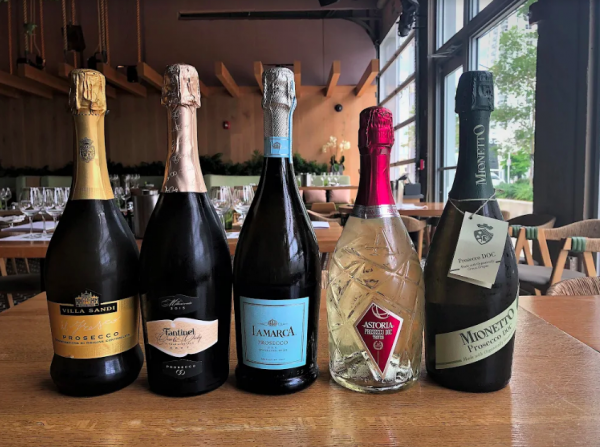 But even within the DOC proper, the diversity among quality producers shows—exposing another misconception in the process: that Prosecco pairs only with simple appetizers like prosciutto-wrapped melon. During our lunch, we drank it with everything from intensely luscious rigatoni alla gricia with guanciale and pecorino to, believe it or not, grilled steak. The latter was accompanied by a Mionetto prosecco made with organically farmed glera from Treviso that, as Byers observed, had "a rounder sweetness to it, a whole other dimension that goes so well with beef."
Chew on that the next time you purchase a bottle of your favorite brand. Then put down the OJ and love it all for itself.   
Ruth Tobias is a longtime food-and-beverage writer based in Denver, Colorado. To learn more about her and her work, please visit her website, RuthTobias.com, or follow her @denveater on Twitter and Instagram.