Do Good This Earth Day With These Goodies
April 13, 2014 1:15 pm Last Updated: April 13, 2014 1:24 pm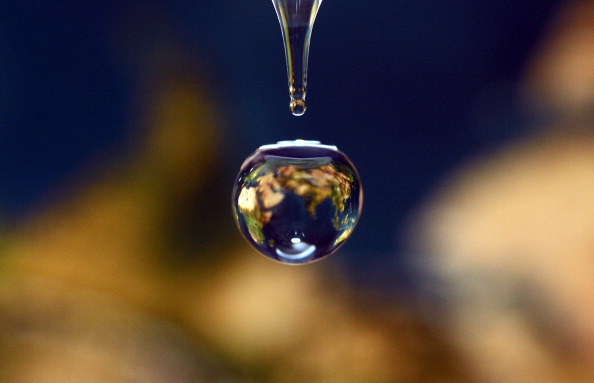 Earth Day is April 22nd. So in the spirit of 'live and let live' reduce your ecological footprint by using some of these products instead of your big-foot footprint ones for washing, drying, brushing, pampering and kids toys.
LooHoo Dryer Balls

From the washer to the dryer, the LooHoo Wool Dryer Balls are reusable dryer balls that reduce drying time (by 25 percent) and soften laundry naturally. They can be used for years and do not contain harmful chemicals or toxins, making them ideal to use with all laundry including delicate garments such as baby clothes and cloth diapers. Made in the USA. loo-hoo.com
Sports Suds
 The Sport Suds is the eco-friendly, high-performance laundry detergent that actually removes the scent and offending bacteria. It is sustainably sourced, biodegradable, non-toxic, and septic safe. The formulation also inhibits bacterial growth in the clothing fibers. sportsuds.com
WooBamboo

People go through several toothbrushes a year, equaling an incredible amount of waste in oceans and landfills. WooBamboo brushes utilize organically grown moso bamboo. The brushes are coated in natural wax to keep and the handles are completely biodegradable. Plus, bamboo is actually naturally antimicrobial. woobamboo.com 
Vintage Tradition

This all-natural organic skin care addresses all skin conditions including: dry, chapped, calloused, cracked, sun-damaged skin, rashes, burning, itching and wrinkles. Even though the ingredients include tallow (from 100% grass-fed organic cows), olive oil (extra virgin, organic) and essential oils, it is readily absorbed as nourishment. Available in eight scents and two sizes. Great for babies (diaper rash), eczema and as an after shave for men. vintagetradition.com
Celestial Buddies

Children who have an interest in astronomy will love these stuffed buddies. Each character comes with a tag showing the actual object it personifies and some fun facts to give the toy educational value. CelestialBuddies.com.
EveryOne Face Exfoliate-No Micro Plastic Beads
 Micro plastic beads, the kind used in cosmetics, skincare, and toothpastes, are ending up in lakes and oceans around the world. EveryOne Face Exfoliate ­is a natural product that uses Candelilla Wax to provide the exfoliating texture, not plastic beads. Candelilla Wax is naturally found on the shrub of the Candelilla Bush (native to southwestern US and northern Mexico) is not harmful to the environment or wildlife, and is biodegradable. eoproducts.com