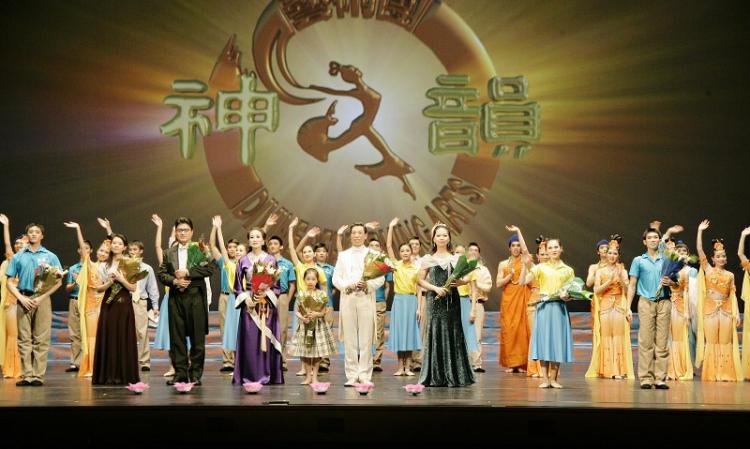 ATLANTA—"It is fantastic, all the colors, the movement," declared Atlanta resident Ms. Marvle, speaking of Divine Performing Arts show in Atlanta on Friday evening.
"The violinists are awesome. It has enhanced my knowledge of China. I appreciated the narration. It's a great experience I am really glad I came."
The show contains classical Chinese dance, originally composed solo and orchestral music, as well as themes from traditional culture and current events.
Fortunate enough to get her tickets early, Mr. Marvle said, "It was a different perspective sitting in the front row. I liked the detail and all the costuming and all the makeup and being able to see the facial expressions. It was very seamless moving from one minute to the next really easily."
Not only are the dances choreographed and music written by the DPA staff, but the costumes and make-up are also created by DPA.
Mr. Marvle expressed appreciation for the act, Persecuted on a Sacred Path.
"I really liked that I could see the passion, and the point behind that. It was a good story. Well, I work for [a TV company], so the persecution dance resonated a lot with what I see on television. Personally, it was all really moving."
"My friend, Manda, it is a gift for her. She is really into the Chinese culture and Chinese New Year so it was a perfect Christmas gift."
For information please visit divineperformingarts.org