A Ryanair passenger has been hailed a hero after a random act of kindness at an airport in Spain went viral. He was captured on video helping a distressed mother of three who was unable to pay her "ridiculous" excess baggage fee.
Late last month, passengers were waiting to board a flight from Ibiza to Stanstead, London, when Ryanair airport staff informed the mother of three that she would have to pay a 50 pound (US$70) fee, as her bag had been deemed too large to be carried on board, reported the Mirror.
A fellow passenger captured the incident on film and later shared it on social media. The footage shows the woman looking overwhelmed with her hands grasping her head.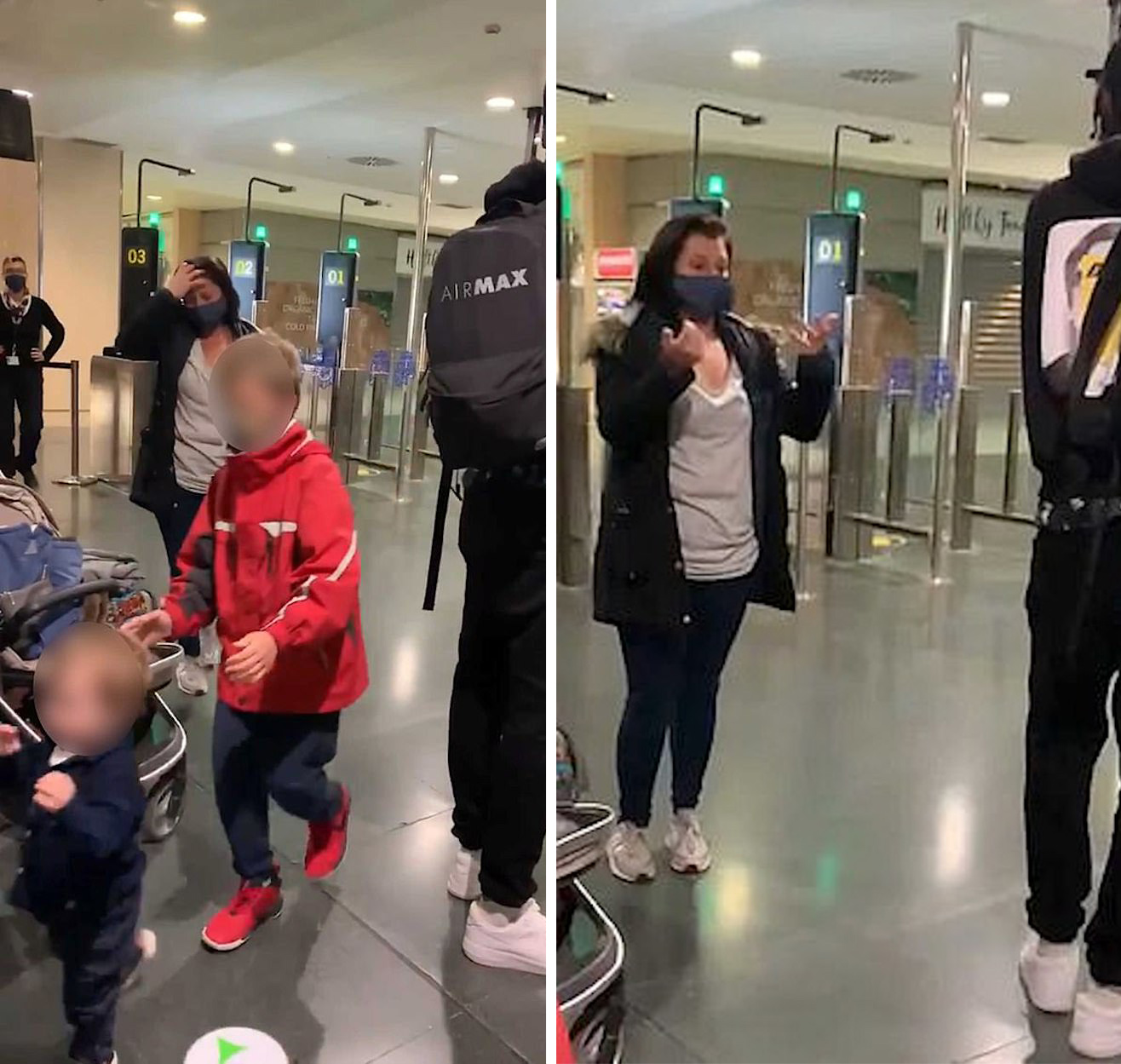 A young man, who was also waiting at the desk, notices her anxiety and reassures her: "It's alright, it's alright."
The fretful woman can be seen responding to his kindness, before the stranger smiles and adds: "Don't worry, I'll pay for you," and then hands over his card.
The mom, identified only as Stephanie, later told Daily Mail she was initially informed by airport staff there would be no need to check her bag—only to later be told it was too large
"The plane was half-full so I couldn't understand why they couldn't take my bag or put it in the hold," she said. "I was told I had to pay on card but I only had cash with me, so paying it was impossible.
"I don't travel a lot and it's been a long time since I've been on the plane, plus with everything that's going on, you can see on the video that I'm quite anxious."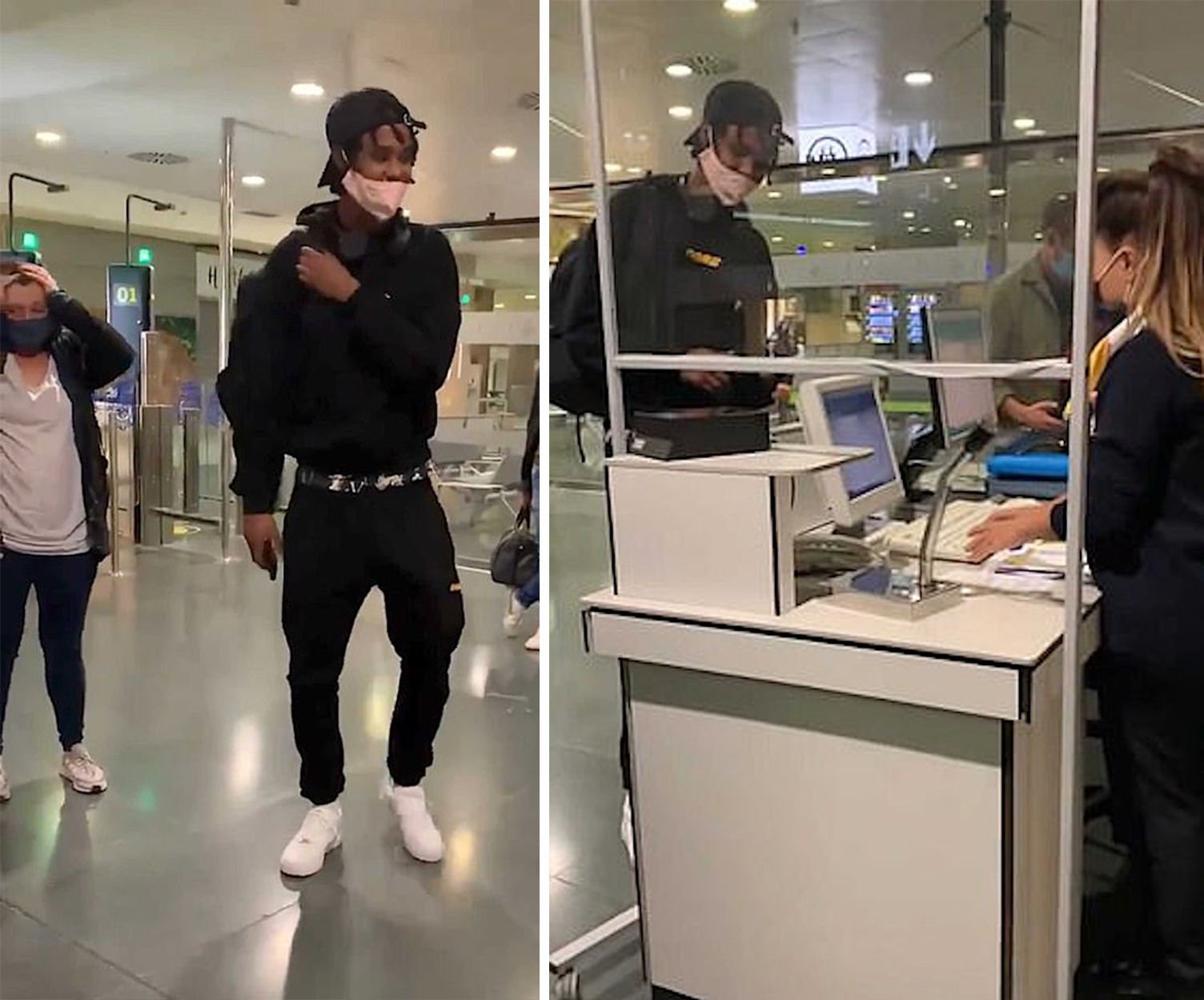 The mother of three, with twins aged 9 and a 1-year-old, lives in Ibiza but was visiting the UK to see family. She added that she has since tried to get in touch with the man but learned he wished to remain anonymous.
"If it wasn't for him, I wouldn't have been able to take my kids away for the weekend," she adds. "Once we got on the plane he was a few rows back from me and I wanted to go over and give him a hug, but because of Covid I couldn't.
"I just want to have a chat with him because I don't think he realizes how nice a gesture it was and how much it meant to me."
The touching airport incident was shared by @CoolCalmPoch on Twitter, captioned:
"Well done to this young hero for paying the ridiculous Ryanair baggage charges for a distressed mother travelling with 3 kids (who wasn't getting any leniency from ground staff). The flight from Ibiza to Stansted was half empty, not sure what difference a few cm would make."
(Courtesy of CoolCalmPoch)
The passenger who captured the video said, according to the Mirror:
"As far as I could tell, the mother with her children had got caught out with a bag that exceeded the allowance on her ticket. She was upset and rather tearful while also trying to keep an eye on her kids. By the time I figured out what was going on, a young man stepped up to the ground handling staff and was heard to say 'it's okay, I'll pay.'"
The clip has been viewed thousands of times online, with many likes and comments posted in reply.
When asked if they knew the identity of the man, @CoolCalmPoch replied: "Great kid isn't he? No idea who he is though, kept himself to himself and acted honourably and discreetly without a fuss."
Comments posted in response to the clip included the following:
"What a legend! Karma will see him good."
Another added: "There's hope for humanity."
The Mirror noted that Ryanair was contacted for comment.
The hero, who remains unnamed, has shown through his heartwarming gesture that a random act of kindness can become an inspiration for thousands in no time at all.
This story was last updated in January 2021.
Share your stories with us at emg.inspired@epochtimes.com, and continue to get your daily dose of inspiration by signing up for the Epoch Inspired Newsletter here: TheEpochTimes.com/newsletter