Wine can make itself: We humans presumably didn't invent it so much as discover it in the form of spontaneously fermented wild grapes. That simple fact naturally informs the non-interventionist philosophy of the Slow Wine movement as an offshoot of Slow Food, the international organization founded in Italy in 1986 to preserve and promote traditional foodways. Eschewing mechanization and manipulation as much as possible, Slow Wine is all about letting the grape do its thing from the vine to the bottle.
But what does that mean, exactly—how is that basic precept demonstrated in the vineyard, the winery, and the glass alike? To find out, I attended a seminar taught by Master of Wine Ashley Hausman at the second annual Slow Food Nations summit, held July 13–15 in Denver.  
The answers are multifold and ever-evolving, but they're all grounded in the concept of terroir. Compared to mass-market brands that are engineered to ensure the consistency consumers expect, terroir-driven wines offer a "sense of place, not production," in Hausman's words, reflecting above all the topography, climate, soil, and other factors of the natural environment in which the grapes grew. Part and parcel of that sense of place is a sense of time: As weather conditions impact their environment, such wines are bound to vary in character from vintage to vintage. Hausman succinctly calls this a matter of "consistency versus the truth."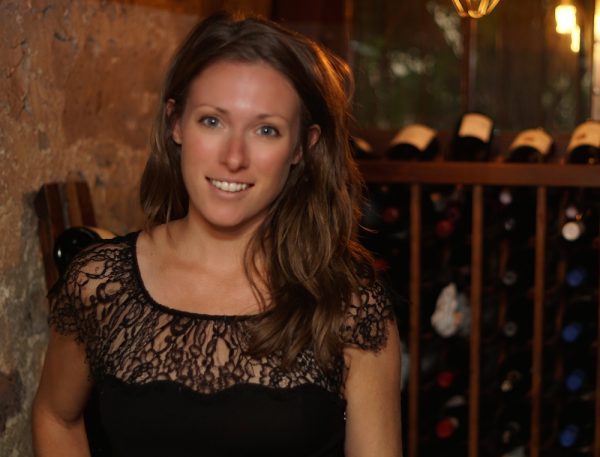 Though Slow Wine doesn't rigidly dictate how grape-growers and winemakers get at this truth (beyond taking a stance against "pesticides, herbicides, and excessive water consumption"), those who share its principles are most likely to adhere to organic, biodynamic, sustainable, and/or "natural" practices in the vineyard and the winery. At the very least, they're farming (or sourcing) organic grapes, grown without synthetic chemicals. In addition, they may be treating the vineyard as an ecosystem in which everything from the lunar cycle to native fauna is interdependent on everything else; this biodynamic approach may include using animals for fertilizing, tilling, and "mowing" in the form of grazing, or introducing cover crops that in Hausman's words "dynamize the soil," be it "chamomile as a natural antiseptic or stinging nettle as a cleanser." Sustainability-minded producers generally strive to increase energy efficiency, reduce their carbon footprint and water use, and mind the welfare of their workers and communities. And many take a minimalist approach in the winery, allowing natural fermentation with wild yeasts rather than inducing fermentation with commercial yeasts; avoiding additives such as sulfur and fining and filtering agents; and/or eschewing oak aging vessels in favor of concrete eggs or clay amphorae.
Is the resulting wine inevitably superior? No, at least not from a conventional quality standpoint. But at its best, it expresses an individuality that experts like Hausman prize. "I think it has to do with the high level of engagement with the land," she mused, by winemakers who "listen to the vines rather than speaking over them."


Of course, she had examples for us to taste. Take the remarkably bold yet twinkle-toed, juicy yet savory Emidio Pepe Colli Aprunti Pecorino 2012. "You're going to notice it looks a little murky," Hausman explained, because this famed natural producer in Italy's Abruzzo region doesn't remove the particulate matter from the wines he makes from hand-harvested, hand-destemmed grapes, without commercial yeasts or sulfur. It was also a touch spritzy, bottled as it was in the middle of malolactic fermentation to give it the slight natural effervescence the French call pétillance.
Or take the Bonny Doon Cigare Volant 2012, a Central Coast red blend from maverick winemaker Randall Grahm, whose many innovations include ingredient listing in the name of transparency: "You can include over 200 additives in California wine and not say anything about it on the label," noted Hausman. Or the Vigneti Massa Colli Tortonesi Timorasso Derthona 2016. According to Hausman, Piedmontese winemaker Walter Massa "single-handedly rescued" Timorasso from obscurity in Italy; describing the local white variety as having "the musky, woolly, honeyed minerality of Chenin Blanc" as well as the ageworthy acidity of Riesling, she added, "I'm so excited that there's a growing thirst for indigenous varieties." Their return to favor could be considered yet another area of interest for Slow Wine, as a movement that takes a clear-eyed view of the future by honoring the past.  
Ruth Tobias is a longtime food-and-beverage writer based in Denver, Colorado. To learn more about her and her work, please visit her website, RuthTobias.com, or follow her @denveater on Twitter and Instagram.