Donegal is Ireland's northernmost county, a place of jagged coastlines, slashed rock, soaring cliffs, and imposing headlands. White stone cottages tumble across a landscape etched by endless moorlands where human sacrifices from the Bronze Age are occasionally uncovered beneath brown layers of peat.
Mists and mystery swirl around Neolithic cairns, solitary stone towers, and baronial castles built by Irish labor for English lords. The creators of the most recent "Star Wars" movie, "The Last Jedi," came here scouting location sites and found stand-ins for alien worlds.
For adventure and discovery, Donegal's Wild Atlantic Way is the place to go. The Wild Atlantic Way begins on the Inishowen Peninsula in Donegal and winds its way through six counties on Ireland's spectacular west coast, finishing in Kinsale, County Cork.
"We're six weeks behind with spring." our guide and founder of Vagabond Tours, Rob Rankin told us.
I was standing on the edge of the 2,000-foot-high cliffs of Slieve League, among the tallest sea cliffs in Europe. To judge by the weather, spring was still curled up somewhere fast sleep. The wind was howling and the cliffs, cut by narrow slots of water-worn caves, had thrown up an impressive defense against the roiling Atlantic waves.
From Slieve League, Rob took us down to Maghera Strand, a broad beach that any tropical island would be proud to claim. Rain began pelting down but things cleared up by the time we reached Carrowkeel, a megalithic tomb and passage complex built high up in the Bricklieve Mountains. We reached it by climbing among scattered herds of black-faced Suffolk sheep.
At the top, we found Sam the storyteller waiting for us. Sam told us that the ancients envisioned the local landscape as a reflection of the night sky, constructing barrows and cairns on hilltops visible from Carrowkeel to imitate key constellations, while Broad Water bay in the valley mirrored the Milky Way. A protector of Irish oral tradition, Sam also told us the story of Balor the giant, who fought Lugh, the god of light, for control of the river valley lying far below us.
"These are the weapons Lugh used," he said, pulling a replica of a Bronze-Age sword and a slingshot from his pack.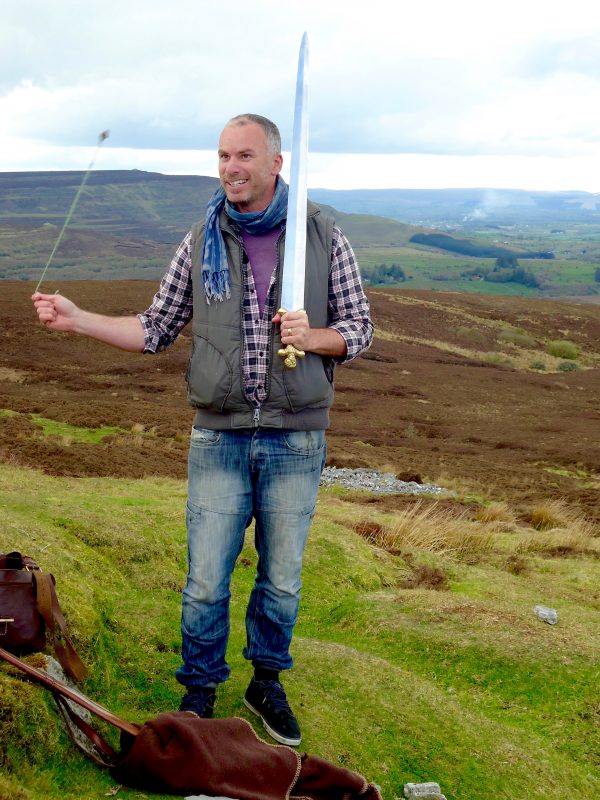 Myths and Legends
Myths and legends abound in Ireland, you can't go anywhere without hearing about the fairy folk, or shee. The shee are certain to be found dancing in moonlit clearings among the hawthorn trees and black bushes of Donegal's Glenveagh National Park.
Inside the park at the edge of Lough Veagh, a fairy tale baronial castle sits in solitary splendor. Built in the 1870s by an Irish businessman named Jack Adair, its history is less fairy and more horror story. To secure the land for his planned estate, Adair evicted all his tenants in the middle of a freezing April, destroying their homes and turning them out with nowhere to go. Most of them eventually immigrated to Australia.
Today, the castle is a meticulously kept museum full of Asian antiques and Irish paintings acquired by its last owner, an American, with stunning gardens of heritage botanicals and flourishing flowers. The 45-minute walk from the Visitors Center to the castle alongside the lough is dotted with tumbling waterfalls, fairy trees, and bright yellow gorse. It's easy to imagine the "horns of Elfland faintly blowing."
At Dunfanaghy, just 15 miles to the north, is the Dunfanaghy Riding Stables. I was mounted on a Gypsy Cob named Trevor as our group set off placidly enough to cross a shallow strip of tidal water to the main beach. Bred by gypsies to haul their caravans, this cob's gypsy blood was up. Trevor was a trotter and kept wanting to take the lead, resenting his second place in the file. The waves licked at the shore as Trevor nipped at the horse in front of him. But he finally settled down, placated by having his photo taken.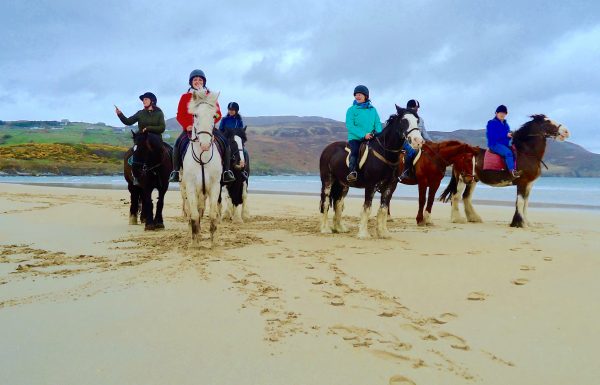 Donegal Dining
Adventure in Donegal is not all outdoors. Ireland has become a foodie haven and Donegal is no exception. At Harvey's Point Hotel on Lough Eske, where chef Colin McKee's "art on a plate" is the house specialty, I feasted on tender turbot served on a bed of white asparagus with golden raisins and a tiny trail of mustard seeds and sampled Donegal's own Silkie Irish Whiskey.
At the Cove Restaurant in Portnablagh, built from two Coast Guard cottages, chef Siobhan Sweeney presented exquisite plates of Irish Hereford beef carpaccio with horseradish cream and wild Atlantic hake served on creamy risotto with forest mushrooms and kelp foam.
One of the most memorable meals was created by Gary McPeake at McGrory's in Culdaff where a creamy celeriac velouté with truffle oil progressed mystically to a tender round of spring lamb served with fresh spinach, followed by a mango and gorse petal brûlée. There's nothing shy about the quality of Donegal dining.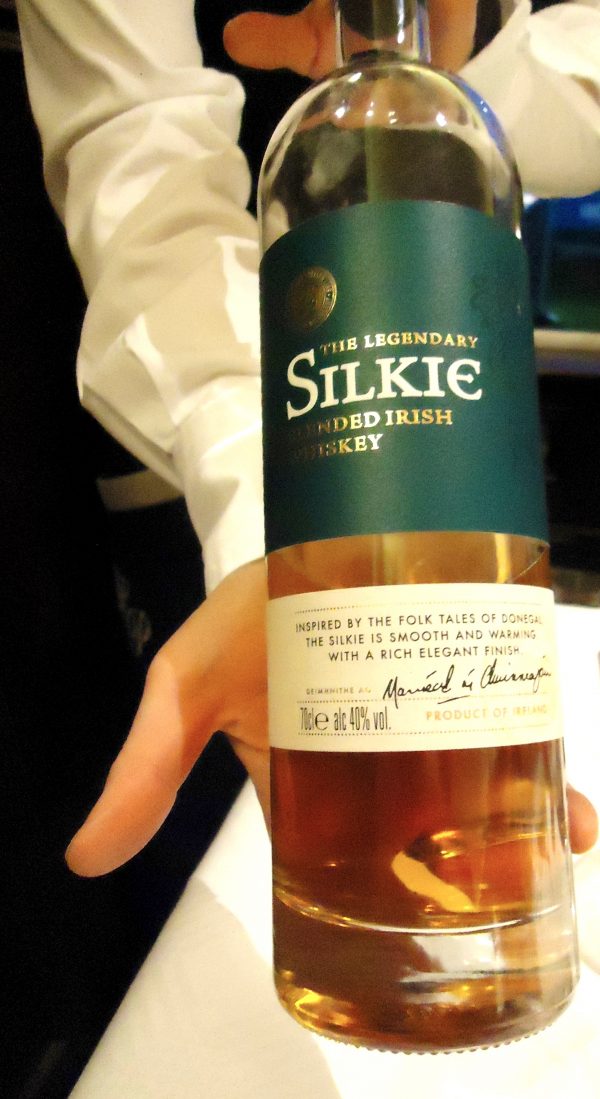 Star Wars Day
Our last day in Ireland was May 4, Star Wars Day, and appropriately we trekked with Bren Whelan, who worked on "The Last Jedi," across Malin Head where parts of the movie were filmed. The site where the Millennium Falcon once rested perched above spectacular scenery, cliffs that broke off into sea stacks, rocky chimneys where seabirds nested. Luke Skywalker with his lightsaber seemed to hover behind the spears of rock that rose perilously from the clifftops.
That night at McGrory's, in the same bar where the "Last Jedi" wrap party was held, performers played traditional music whose origins lay in Donegal's mythic past yet still invoking a galaxy far, far away. 
More Information 
Fáilte Ireland: www.failteireland.ie
Vagabond Tours: vagabondtoursofireland.com   
Wild Atlantic Way: www.ireland.com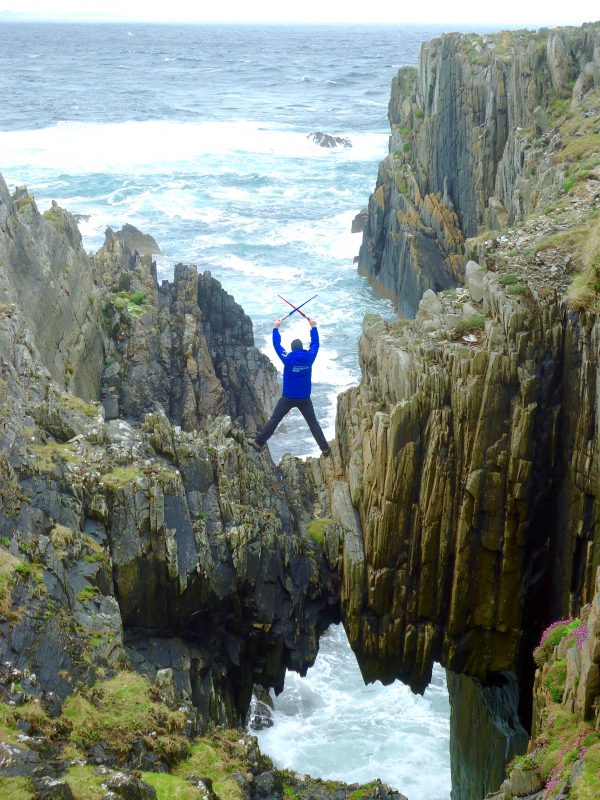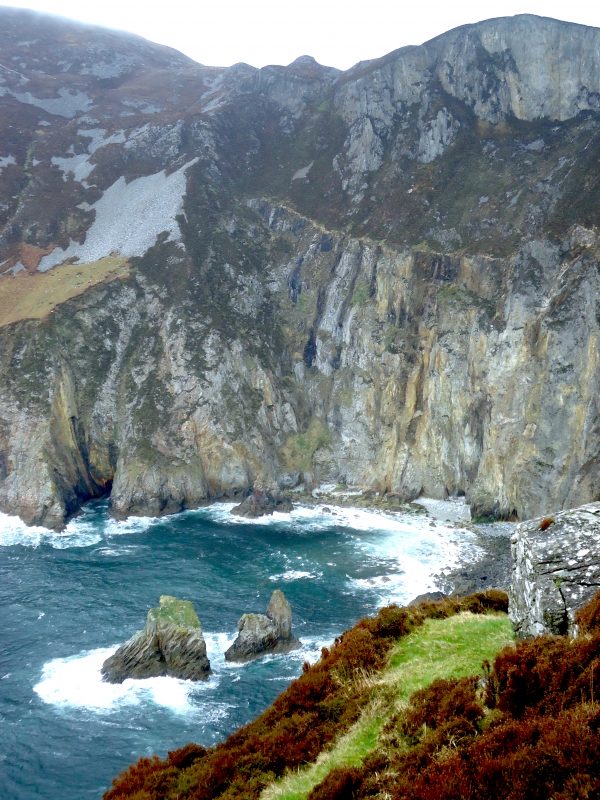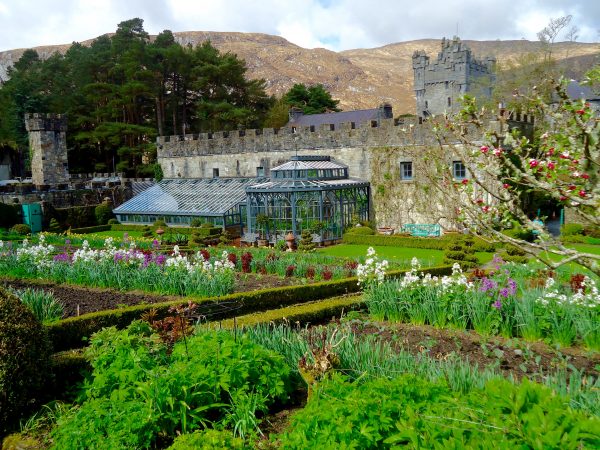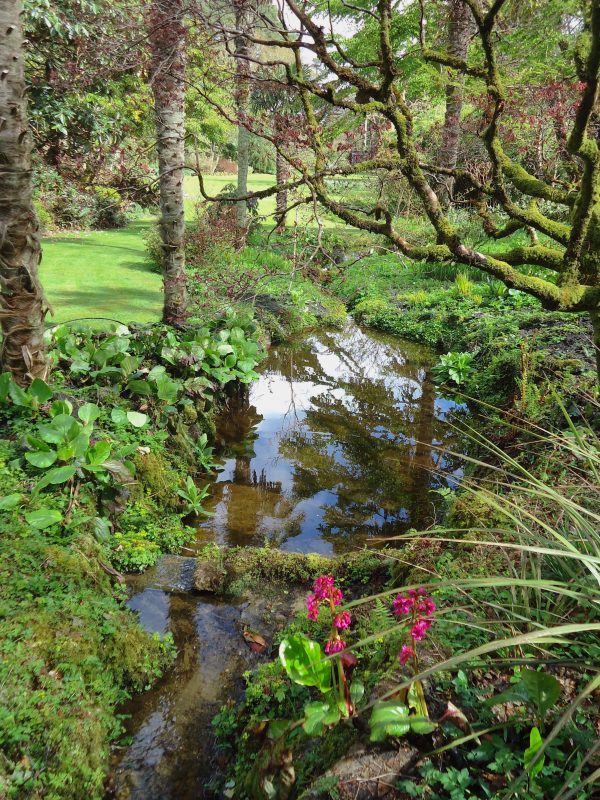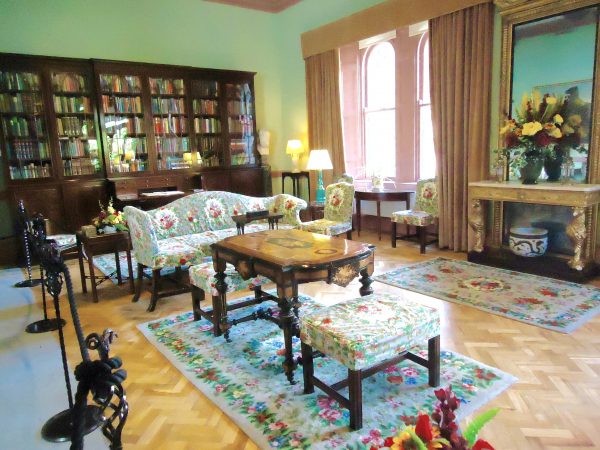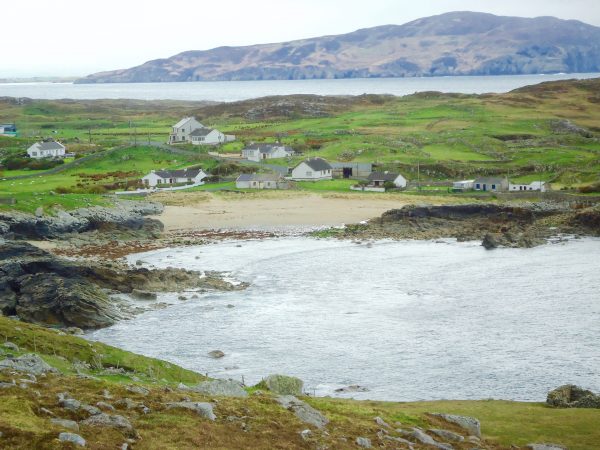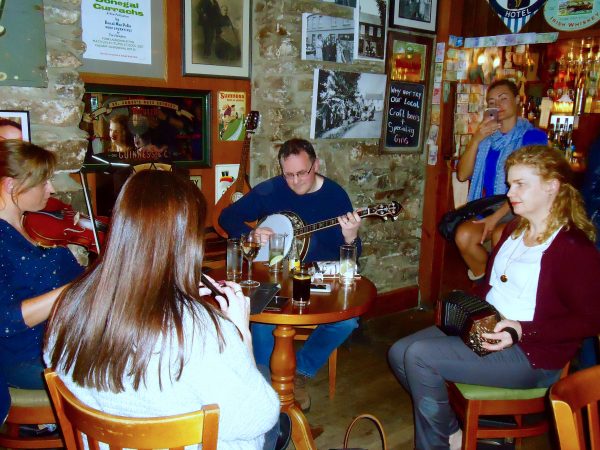 Susan James is a freelance writer based in Los Angeles. She has lived in India, the U.K., and Hawaii, and writes about travel, art, and culture.