Out for a late Sunday afternoon walk without another person in sight, I turned around when a voice called out, "Move to the left."
That voice, in one of those so English of accents, came from a policeman wearing the stereotypical bobby's uniform.
Out of seemingly nowhere, a green Range Rover quickly approached me on the Long Walk, as the 2.6-mile-long pedestrian path from gates of Windsor Castle through the 5,000-acre Great Park is called. As the car came closer, I realized why I had been told to give way. The driver was none other than Queen Elizabeth II. She quickly passed and was off to one of her exclusive retreats on the Windsor Castle estate.
My royal encounter—one that occurred during a pre-pandemic visit—could be yours. The queen always spent considerable time at Windsor Castle, which is always described as her favorite residence. In earlier years, the late Prince Philip was also a regular sight.
While crowded before COVID-19 with day-trip tourists from late morning through late afternoon, Windsor is a different experience in these early days and weeks of the United Kingdom's reopening.
Obviously, walking the Long Walk is a must. Not only is it your best chance of seeing the queen or another member of the royal family, but it's also a great way to burn off a pint or two of English ale. Plus, the best views of Windsor Castle are from sculptor Sir Richard Westmacott's Copper Horse statue of King George III at the end of the Long Walk.
Then there is hallowed St. George's Chapel with its perpendicular Gothic architecture and elaborate fan vaulting. It was built between the reigns of King Edward IV in 1475 and King Henry VIII in 1528.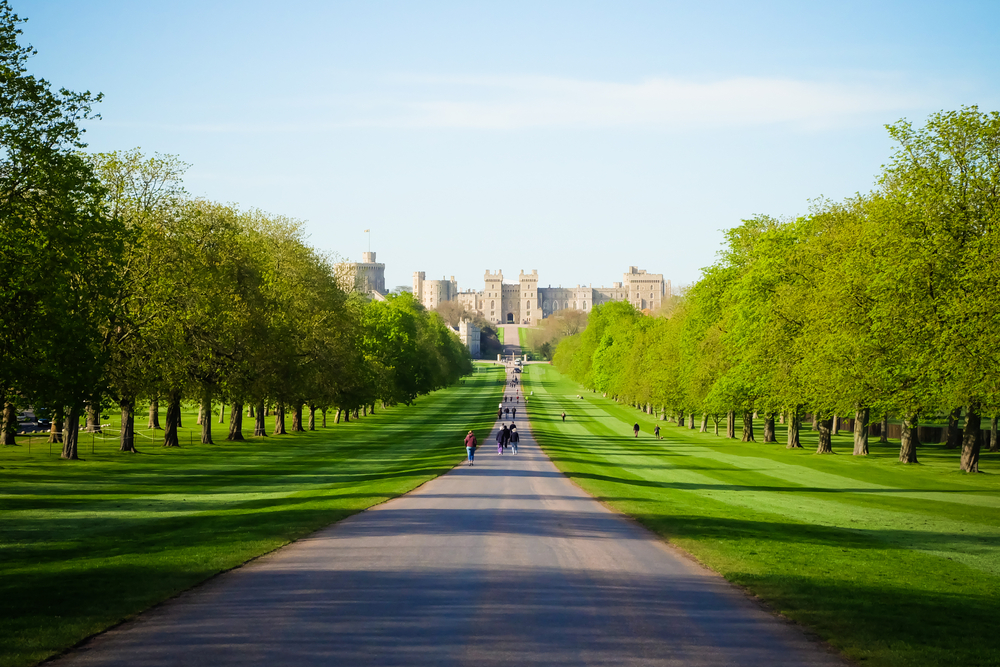 The backdrop for so many royal occasions, including the recent ceremonial funeral of Prince Philip, the medieval chapel is best seen through attendance at one of the free Church of England services. Evensong, sung by choristers most days at 5:15 p.m., is arguably the most well-known rite.
A word of warning, however. The chapel is strict about no photography. Still, a quick search of #StGeorgesChapel on Instagram reveals that more than a few photographers managed to snap away inside.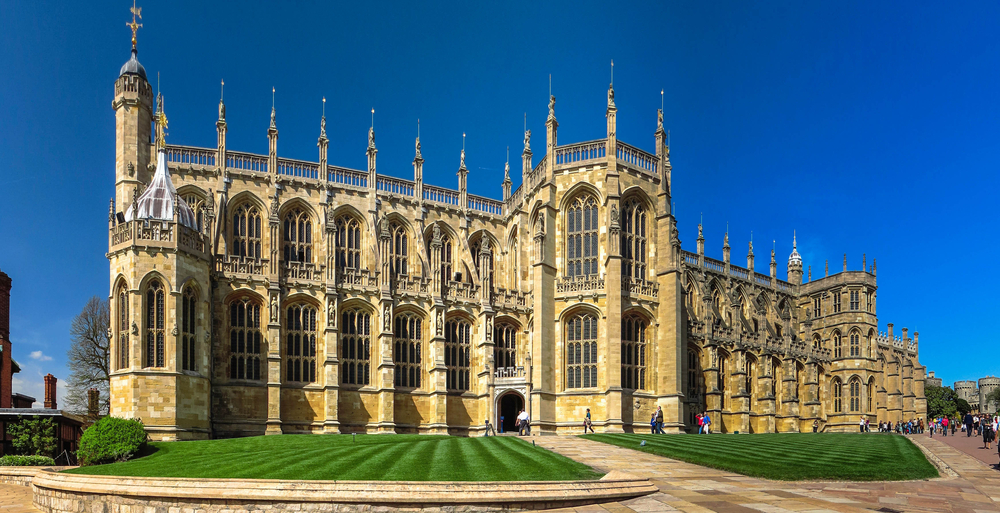 Not far from Windsor is Runnymede, where King John sealed the Magna Carta on June 15, 1215. This document heavily influenced America's Founding Fathers at the time of independence in 1776.
Just a stone's throw from the Magna Carta Memorial, designed by architect Sir Edward Maufe and commissioned by the American Bar Association, is a simple but profound stone monument to the memory of slain President John F. Kennedy.
No trip would be complete without also seeing Windsor Castle, which is once again open to visitors. Do climb the 200 steps to the top of the round tower, as the panoramic view is a perfect backdrop for selfies.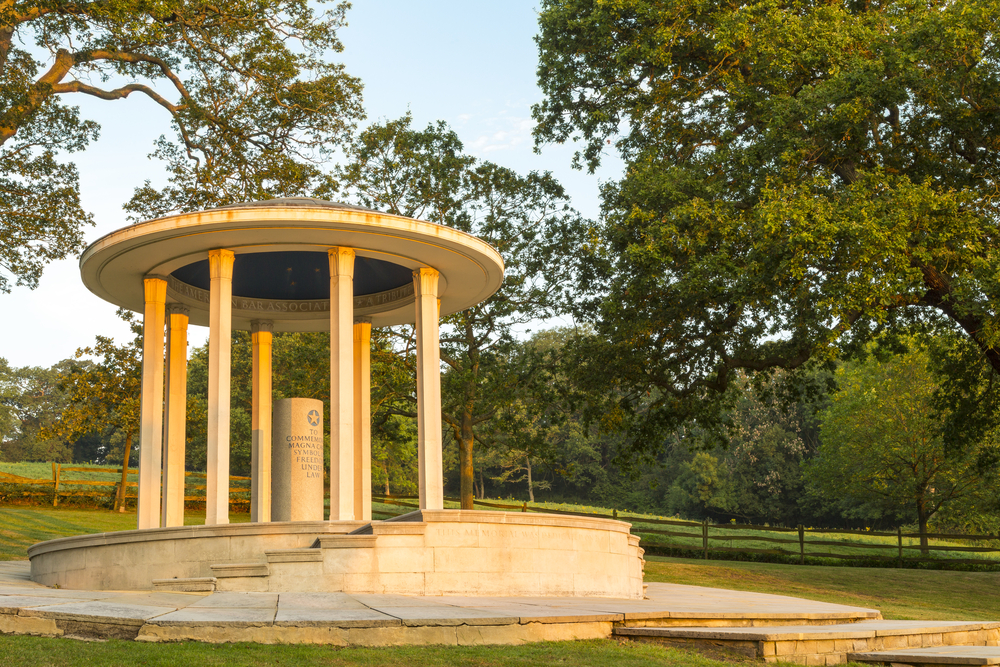 If You Go
I stayed at Oakley Court, which sits on 35 acres along the River Thames just minutes from everything to do and see. The four-star hotel features a décor that blends Victorian country house and modern-day refinement.
Eating at a French restaurant in a place as quintessentially English as Windsor may seem like an oxymoron, but French cuisine goes back to the days of the Norman conquest in 1066. Michelin three-starred Waterside Inn in nearby Bray won't disappoint.
Windsor is just 20 minutes by car from London's Heathrow Airport, which is serviced daily by the big airlines. Uber, the iconic black cab taxis, and rental cars are all readily available upon arrival.
The Visit Windsor website (windsor.gov.uk) has the most up-to-date information.
Dennis Lennox writes a travel column for The Epoch Times. Follow @dennislennox on Twitter and Instagram.