A disabled mother from England has hailed a little boy for his kindness and patience after he helped her toddler son on a big slide at the soft play area.
Verma Davey, 35, from Woodchurch, had taken her son, Koni Quiqui-Davey, 2, to play in The Brimstage Maze's soft play area in Wirral on July 31.
Koni, who was initially playing in the toddler's section, was fascinated by a big slide in the section for bigger kids and wanted to attempt going on it.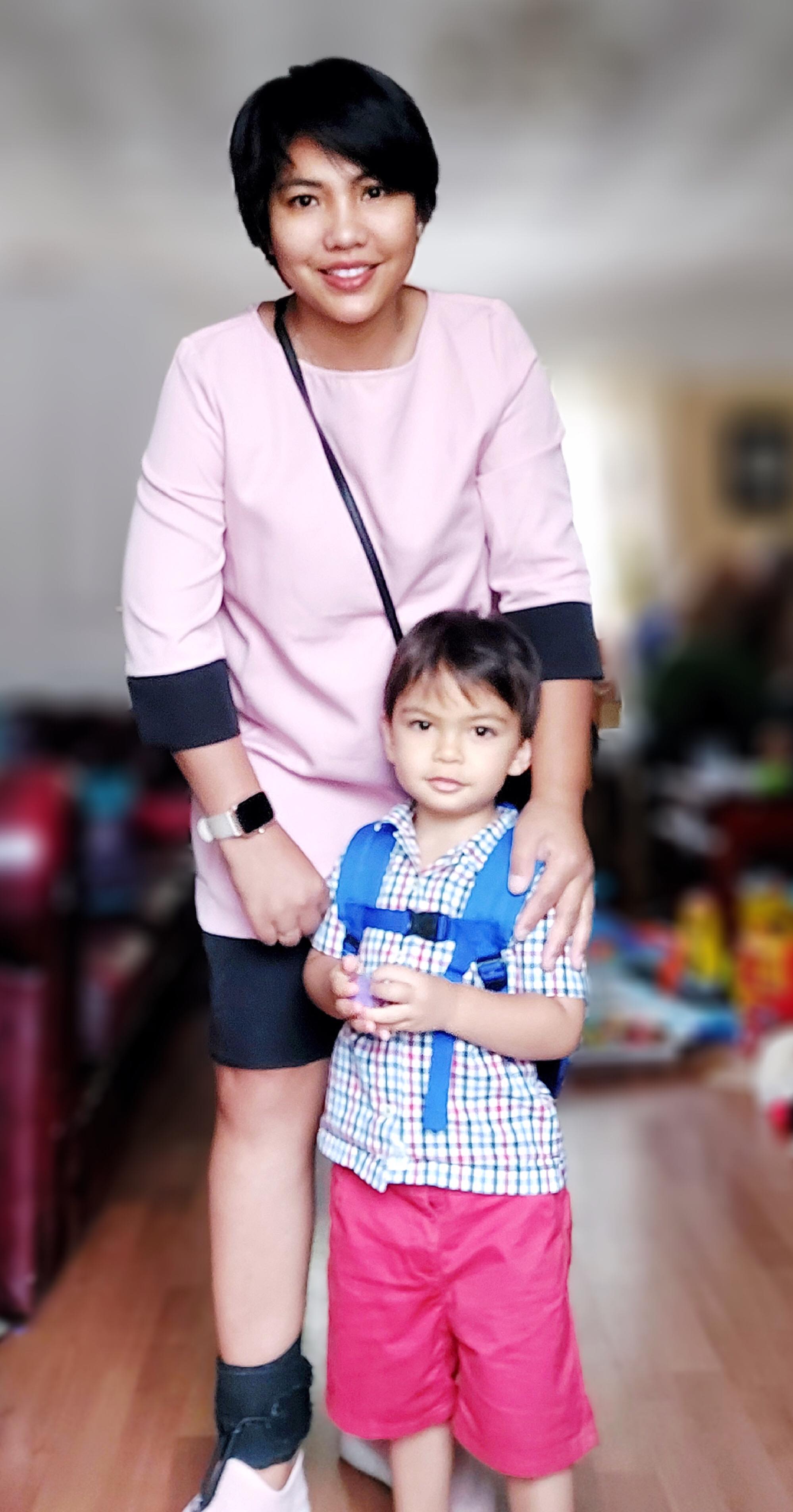 But owing to hemiparesis, a condition that has made Verma lose the ability to use her left hand and walk normally, she was unable to go up with Koni, but still encouraged him to go through the rope bridge that led to the slide.
Sadly, Koni lost his way and found himself stuck in the rope bridge on the second floor.
"He couldn't move because he was scared," Verma, an ESOL teacher who is temporarily working as a customer service advisor, told The Epoch Times.
Witnessing this, Verma went over to a group of young kids playing and asked a boy named Hugo, who she estimates to be about 10 years old, if he could help her toddler son.
Without any hesitation, Hugo went up to help Koni. As Verma watched from a distance, she noticed that Hugo did not force Koni to follow him around but, instead, just encouraged him to get out of the net by holding his hand.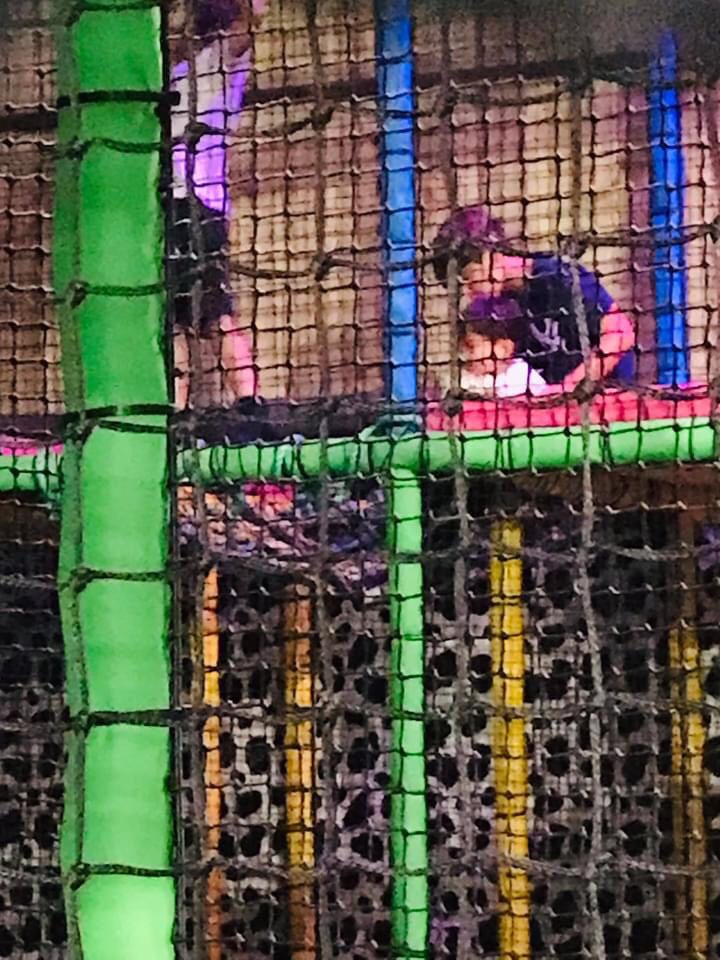 "He wasn't in a rush," Verma said. "He patiently just assisted him and waited until he eventually got out of the net."
Koni, who initially hesitated to follow Hugo since he was a stranger, eventually gave in to go onto the top of the huge slide.
Once at the top, Hugo didn't just leave Koni, he safely put him on the side corner of the slide until he was safe and then sat beside him. As Hugo sensed that Koni feared going down the slide, he took the time to show him how to do it. After the toddler mustered up the courage to go down the slide, Hugo assisted him and they slid down together.
Although Hugo had his arm behind Koni, he didn't touch him to avoid making him feel uncomfortable.
"He was just very, very caring and very, very patient," Verma said. "He didn't realize how big it was for us to see our son doing such activities that we cannot do with him."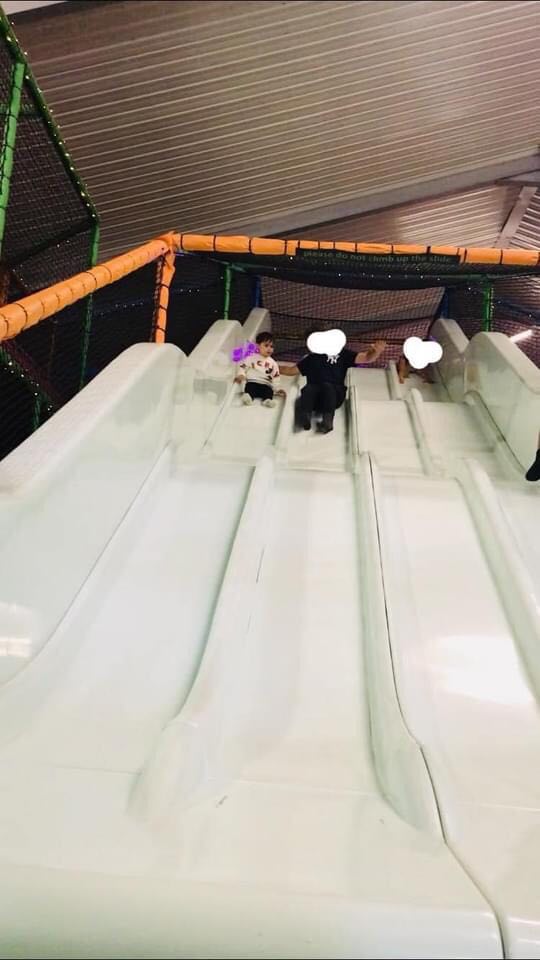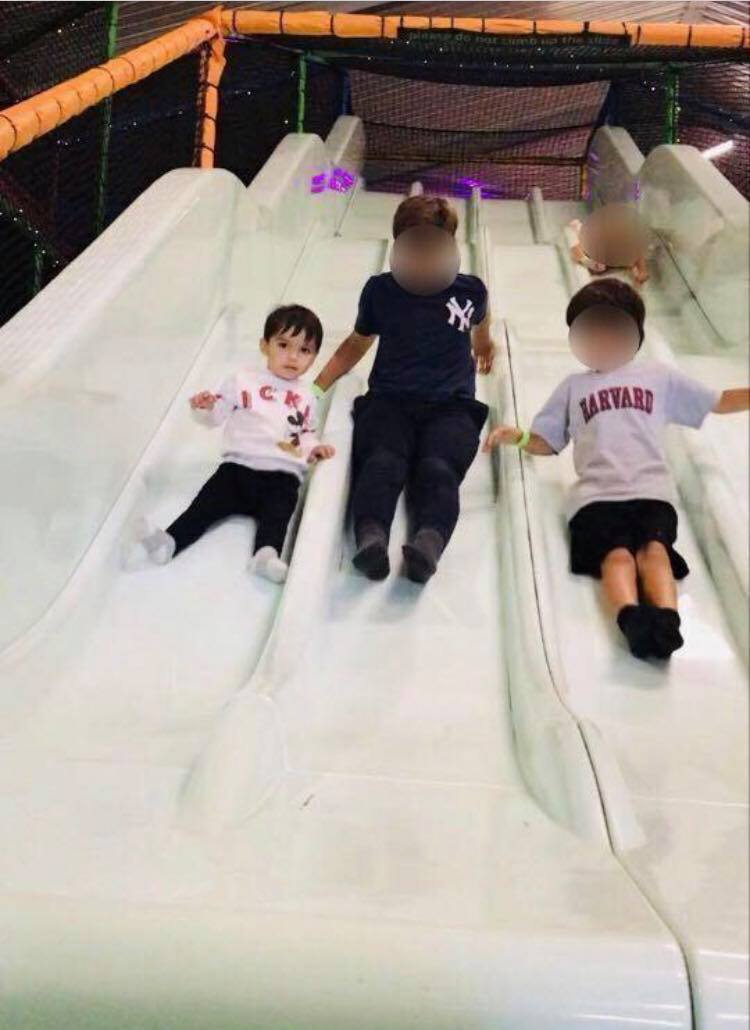 Verma said that Koni has lost the ability to interact socially due to the lockdowns owing to the pandemic, thus she was really amazed to see Hugo trying his best to keep Koni comfortable and be patient with him.
Grateful for what Hugo did, Verma tried to look for the boy's parents in the soft play area but couldn't find them. She then took to a community Facebook group to thank them for raising him properly. However, she hasn't yet been able to locate Hugo's parents.
Verma hopes more kids can be as helpful as Hugo.
"Hugo was special, and he did more than what was expected of him. It was just really lovely to see," Verma told WirallGlobe.
Share your stories with us at emg.inspired@epochtimes.com, and continue to get your daily dose of inspiration by signing up for the Epoch Inspired newsletter at TheEpochTimes.com/newsletter