A fashion model from Akron, Ohio, on Nov. 22 received a proclamation from City Council for responding to an accident—and doing what some police officers might never in their entire careers have to do.
Ladonya Williams, 20, and her dad, Donny Williams, a detective with the Akron Police Department, were headed east on Vernon Odom Boulevard on the evening of Aug. 22 when her dad spotted in his rearview mirror a black Jeep coming recklessly at a very high rate of speed.
The father and daughter braced for impact.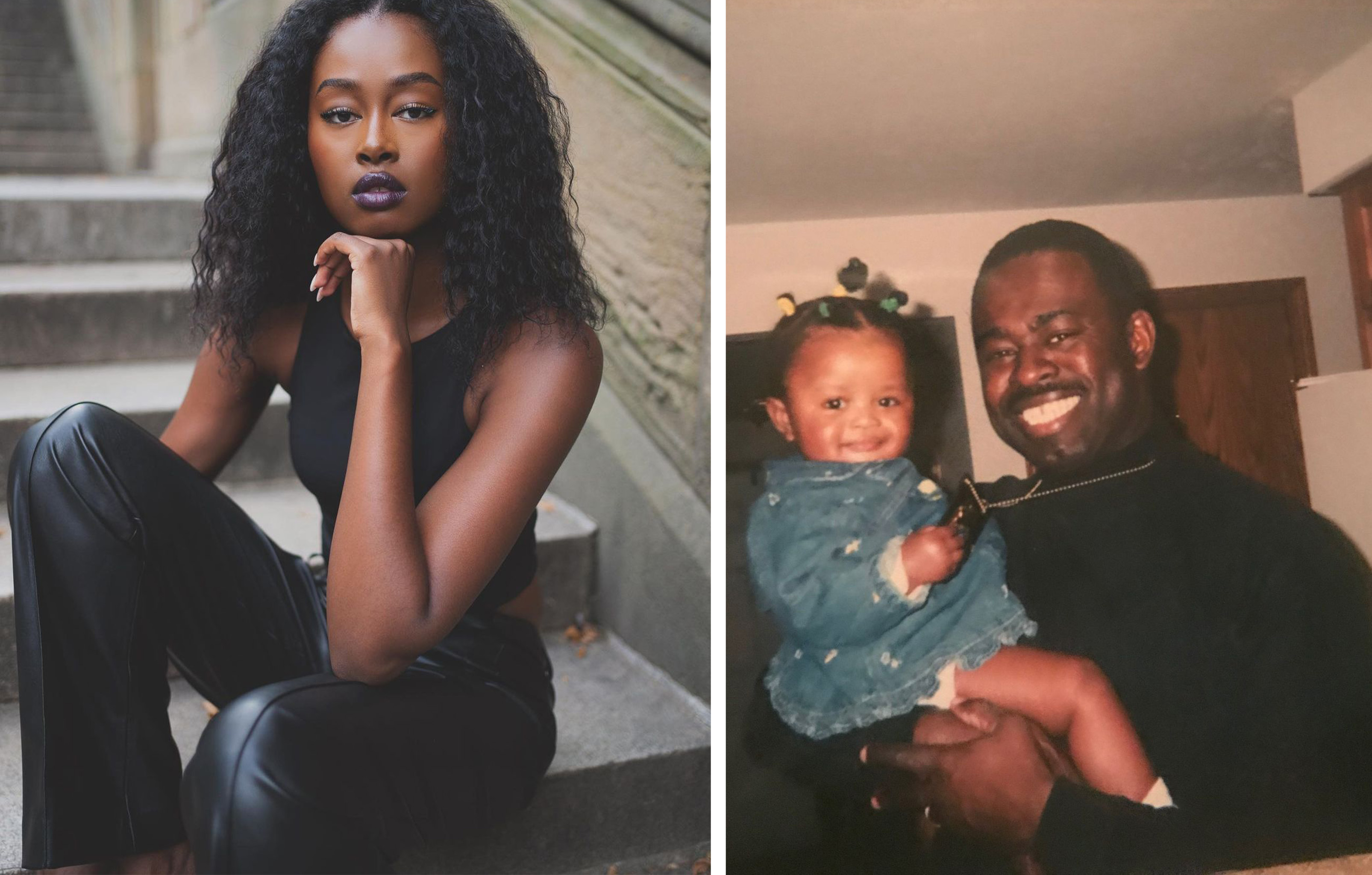 "I think that me and my dad were both sitting there in that moment thinking that the car was going to crash into us," Ladonya later told Fox 8.
The Jeep was headed to the hospital for a medical emergency. It flew past them, broadsiding a small silver Nissan SUV turning left at Raymond Street, rendering both cars severely damaged.
"I immediately pulled to that curb where the silver vehicle was at, reached for my cell phone, of course I dropped it on the floor," Donny told The Epoch Times. "Ladonya had jumped out of the vehicle and was running toward the accident scene."

Ladonya had taken a CPR course just two days earlier.
A woman who was bleeding from a cut on her forehead got out of the Jeep with a child in her arms and was screaming that her baby wasn't breathing.
"I observed Ladonya tell the lady, 'Give me the baby, I know what to do,'" the father recalled.

She checked the baby's airway and applied back compressions until the child began coughing and breathing again.
Meanwhile, Donny had called 911 and first responders were on the way.
The baby was taken to the Children's Hospital and stabilized, while the other motorists sustained only minor injuries.
"It hit the strongest part of that car, the crossbar, very lucky for him," Donny said of the motorist in the silver Nissan, who was struck and suffered a cut to his arm.


"I've been a an officer for 30 years, I take CPR every year, and I've never had the opportunity—thank goodness—to use it," he added.
The father was impressed by how calm his daughter remained while under tremendous pressure—acting decisively without any instruction. "She was probably the calmest person on the scene to be honest with you," he said.
On Nov. 17, Ladonya was presented a Citizen's Award by the Akron Police Department. And the City of Akron on Nov. 22 honored her with a proclamation thanking her for her lifesaving actions on that evening.

Officers can't be everywhere all the time, stated Police Chief Mylett. For a citizen to selflessly act to save a life is outstanding.
Donny noted that Ladonya was supposed to be in Chicago modeling the day of the accident but canceled the trip because she wasn't feeling well—a decision she believes was not accidental.
"At that point, Ladonya realized that there was a higher power that meant for her to be where she was at," the father said.

Share your stories with us at emg.inspired@epochtimes.com, and continue to get your daily dose of inspiration by signing up for the Epoch Inspired newsletter at TheEpochTimes.com/newsletter