Why do people love Maine so much? Imagine a small enclave on the Atlantic dotted with shingle-covered buildings, blankets of fog rolling in and out, and the chime of clanking hardware against the masts of sailboats small and large. This sight is typical of some American towns up and down the Northeast coast.
None can be more beautiful than the town of Camden, Maine.
The shade of weathered wood against gleaming white or hunter green trim is typical of the vernacular architecture, which ranges from craftsman cottages and barns to neoclassical mansions. The summer landscape is green in all its intensities, from dark, almost black, to striking chartreuse. Several times a year, flowers abound everywhere in bombastic bushels of hydrangeas side by side with tiger lilies and winter cabbage and patches of daffodils, all set against huge, tall evergreens.
It's no wonder that this is the seasonal home to many artists and writers seeking inspiration.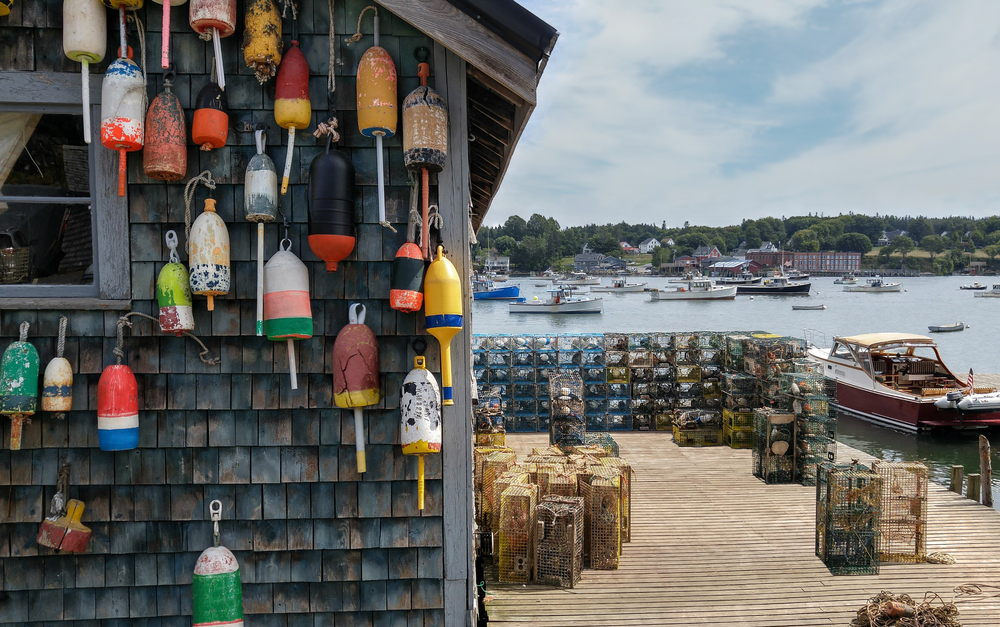 Nature-lovers love Maine due to their environmental awareness. You are enveloped in the green, and this should be no surprise. The strict enforcement of recycling regulations almost mandates composting, which might explain the explosion of manicured gardens and swaths of wildflowers along any country road. For a glimpse of all kinds of marine life and wildlife, from seals and porpoises to low-flying bald eagles and whales, schooner sails are a must.
Barns converted to homes are all the rage in Maine, as is a love of primitive and unassuming yet beautiful antiques. The formal architecture of Maine is entrenched in the Greek revival lexicon, yet brick colonial architecture rules in both commercial and residential buildings. Although there are a few samples of contemporary architecture, it is evident that the town meets them with contempt.
Crafts are alive and well in Maine, but so are art galleries, such as Camden Falls Gallery, which always has a rotating display of local artists. Other shops carry amazing cooking and kitchen wares, as well as nautical-themed everything. An intriguing store is DaaC Designs, which stands for Dog and a Cottage. It sits perched on a side street overlooking the harbor and carries an eclectic mix of antiques, one-of-a-kind furnishings, and new accessories and art by contemporary artist Dan Neumann. This shop is one of a few that keeps the style bar high.
Fishermen villages dot the coast, and fishing is one of Maine's industries. Haddock, oysters, and lobsters are on almost every menu and served in every way imaginable. Many farm-to-table restaurants round out the culinary tour of "Downeast," the term used by Mainers to describe their coastal areas. Food is fresh and far from ordinary—yet another reason why everyone loves Maine.
Finally, how could I write about Maine without mentioning blueberries? From the world's best blueberry yogurt to blueberry scones and blueberry-lemon cake, this town has it covered. Blueberries have also inspired the color palette of Maine; blue is a signature color. Beautiful shades of blue are all over Maine, from periwinkle hydrangeas to entire buildings painted in royal blue to the sides of schooners in marine blue.
You'll be amazed at how inspirational Maine is, and you'll end up loving it, too.
Joseph Pubillones is the owner of Joseph Pubillones Interiors, an award-winning interior design firm based in Palm Beach, Fla. To find out more about Joseph Pubillones, or to read features by other Creators Syndicate writers and cartoonists, visit the Creators Syndicate website at Creators.com. Copyright 2020 Creators.com