Though Angela Lin is a dancer, she finds the process of mastering her craft similar to the process of reading and understanding classical Chinese poems.
You need to dig deep into the meaning behind the words to understand what the author means, because the words are often conveying the message indirectly.
"You need to dig deep into the meaning behind the words to understand what the author means, because the words are often conveying the message indirectly," she said in a recent interview. Classical Chinese dance, with its roots in ancient imperial courts and plays, has been passed down through the ages with postures and movements unique to Chinese culture.
Lin, who began training in classical Chinese dance at 8 years old, realized that the way in which one can find seemingly endless interpretations of Chinese poems was similar to how, in classical Chinese dance, emotions are not conveyed directly but through subtle movements and gestures.
Having an introverted personality, Lin, 20, is grateful that she has learned to express herself through dance. She will be competing at the ninth NTD International Classical Chinese Dance Competition this weekend, where she will put her skills to the test.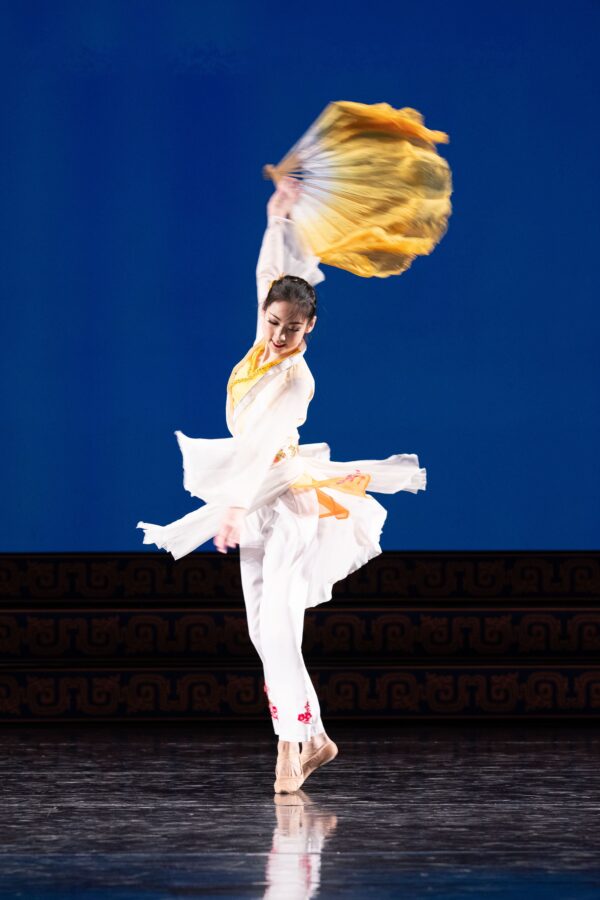 The last time she competed, at the 2018 competition, she won bronze in the junior division, having performed a piece in which she portrayed a Chinese literary figure: Zhu Yingtai, a young woman who disguised herself as a man in order to study to become a Confucian scholar.
This time, she will be taking on a more somber role. She will be portraying an adherent of the spiritual group Falun Dafa, who is compelled to speak the truth amid severe persecution in China.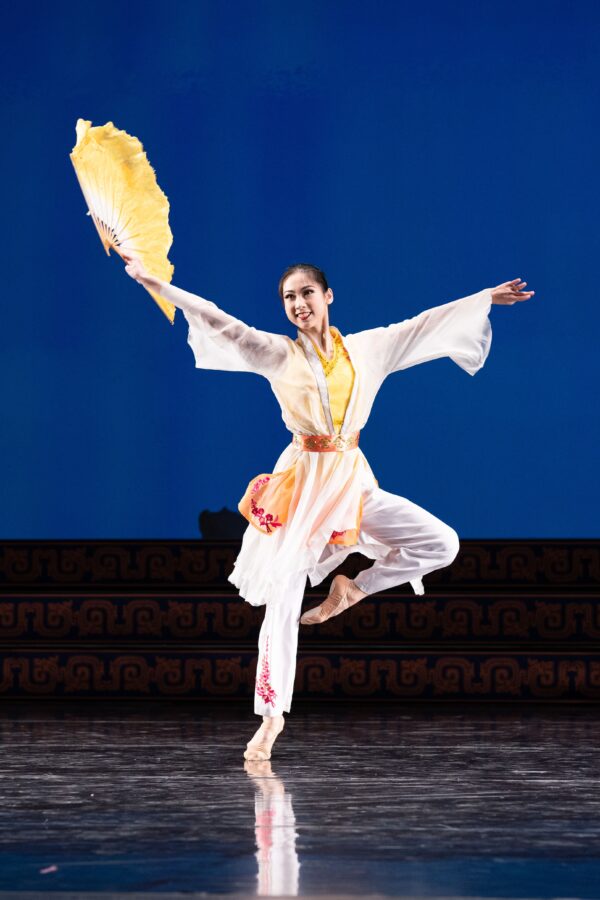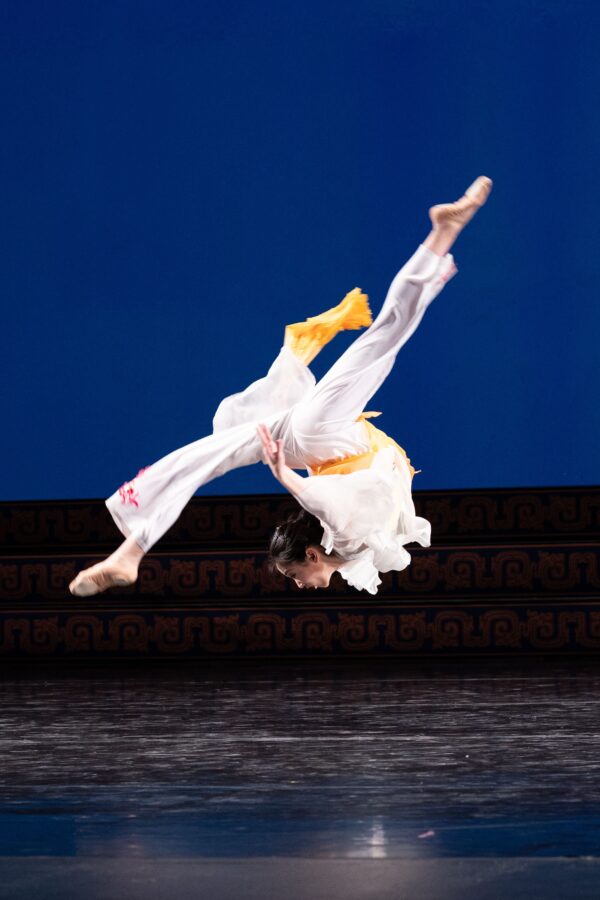 The story is based on true events happening in China today; Falun Dafa, also known as Falun Gong, is an ancient Chinese spiritual discipline with meditative exercises and moral principles based on the tenets of truthfulness, compassion, and tolerance. The practice, introduced to the public from 1992 through 1994, became enormously popular, garnering about 100 million adherents by 1999.
Fearing that the movement would pose a threat to the Chinese regime's rule, then-paramount leader Jiang Zemin launched a brutal campaign to eradicate the faith in July 1999. Adherents have been severely suppressed since, with hundreds of thousands rounded up and sent to labor camps, brainwashing centers, jails, and other forms of detention. They are often tortured while imprisoned, in an effort to coerce them into giving up their faith. To date, thousands have been confirmed to have died due to the persecution, though the true number is likely much higher due to the difficulty of getting sensitive information out of China.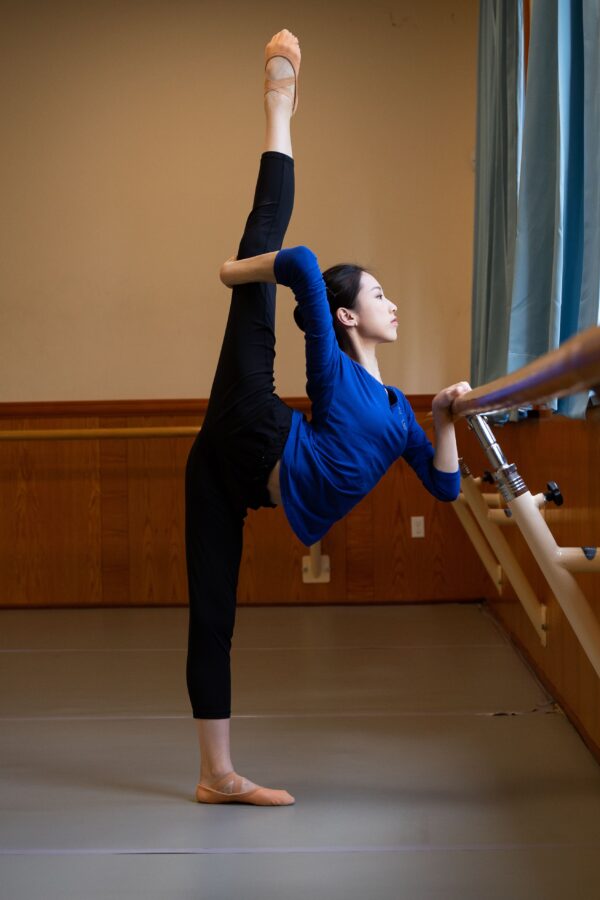 Lin will be portraying a Falun Dafa practitioner who goes to Tiananmen Square in Beijing to protest the persecution.
"I want to be a voice for them," Lin said, "because they're willing to stand up for the truth."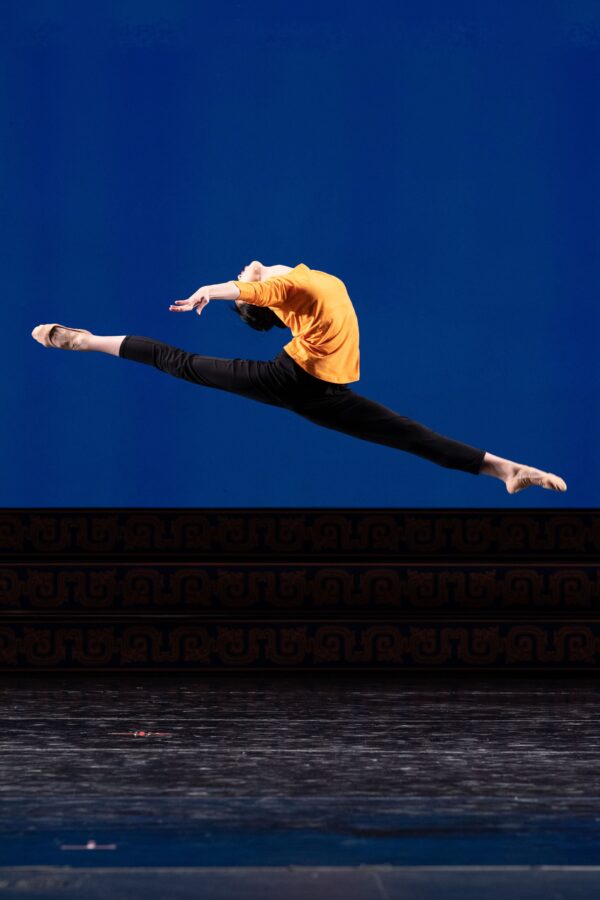 Lin explained that she seeks to convey through dance the complex set of emotions the practitioner had: hesitant to unfurl a banner declaring that the spiritual practice is righteous, afraid of potentially being jailed and losing her life, but ultimately determined to do what she believes is right.
The competition finals can be streamed on NTD.com on Sept. 5 from 1 p.m. to 5:30 p.m. (Eastern time); the awards ceremony will begin at 7 p.m.