Before I spoke to Phyllis Grantham, I was told that she had fostered 230 children. Yet, when we talked, she corrected me. The real number was 292.
"They asked if I wanted to work for another eight and make it 300," she told The Epoch Times. "I said, 'Nope!'"
After 40 years of fostering, 80-year-old Grantham of Castle Rock, Colorado, is ready to retire from her foster duties. However, that does not mean that she has completely stopped tending to her children's needs.
Living with Grantham and her husband now is 23-year-old Angel Yeadon, who was born prematurely and with fetal alcohol syndrome. Over the course of her life, she has faced many challenges, including partial blindness caused by the abnormal growth of blood vessels in the eye (a condition known as retinopathy of prematurity) and the inability to absorb nutrients after most of her intestines had to be removed, resulting in short gut syndrome.
Perhaps the most difficult challenge in recent years that Yeadon has had to face, though, was paying for thousands of dollars worth of dental care, an issue brought about, ironically, by the treatments that saved her as a baby.
Trouble With Teeth
Yeadon was born in March 1995, approximately 15 weeks early. She weighed in at a mere 1 pound 11 ounces.
Shortly after birth, she went through a number of life-threatening surgeries, one of which involved the removal of her intestines. After one particularly dangerous procedure, Yeadon became fitted with a Broviac, a tube to a vein near the heart that fed her TPN.
"That's total parenteral nutrition," Grantham explained. "It's a very high sugar-based diet to make her gain weight and then they fed her formula also."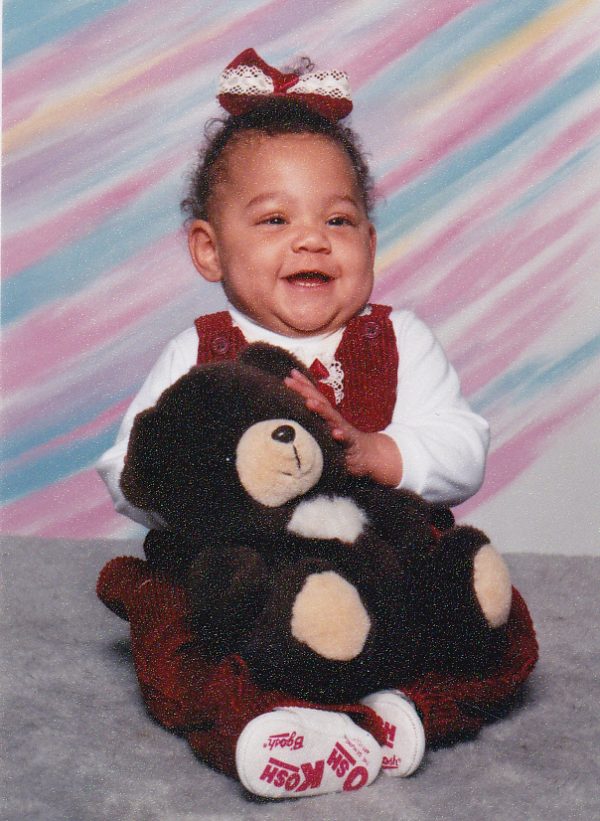 While the TPN was successful in helping Yeadon to gain weight, it came with a serious side effect: tooth decay.
"The TPN [doctors] give [patients] to save them wrecks their teeth. It's extremely high," Grantham said. "Anybody that's on TPN, people in accidents and stuff like that, adults who have really good teeth, once they start the TPN, their teeth erode."
For the entirety of her childhood, Yeadon would not open her mouth to smile for pictures. She had metal around all but her four front teeth and her mouth hurt all the time.
Yeadon's teeth were a source of embarrassment for her. She knew that she needed to do something to treat the problem.
In 2016, she went to the dentist's office to get her whole mouth fixed; what she got instead unknowingly made her predicament worse.
Out of Foster Care
By the time Yeadon had her dental appointment, Grantham had been looking after her for 21 years and had been looking after other children for another 20 years prior to that. Yet, in all those years of fostering, she had never realized that most U.S. states release people from the foster care system at age 18, making them essentially homeless.
Some states, like Grantham and Yeadon's home state of Colorado, allow foster children to stay in care until age 21 if their foster family agrees. This is what Grantham chose for her foster daughter.
"I did 40 years [of foster care]. I had 292 children and I had never had a child that old that went out," Grantham said. "We either found homes for them or they passed away because they were in very sad shape from Children's Hospital."
Yet Yeadon was a special case. She could take care of herself for the most part, but her deteriorating sight caused by her premature birth made it hard for her to see, so she couldn't drive. Her intestinal problems also meant that she would have to be close to a bathroom at all times.
By the time Yeadon reached 21 years of age, Grantham no longer received funding for her care. Yet, on March 11, 2016, just before Yeadon was let go, the foster system offered to do one last nice thing for her: fixing her teeth.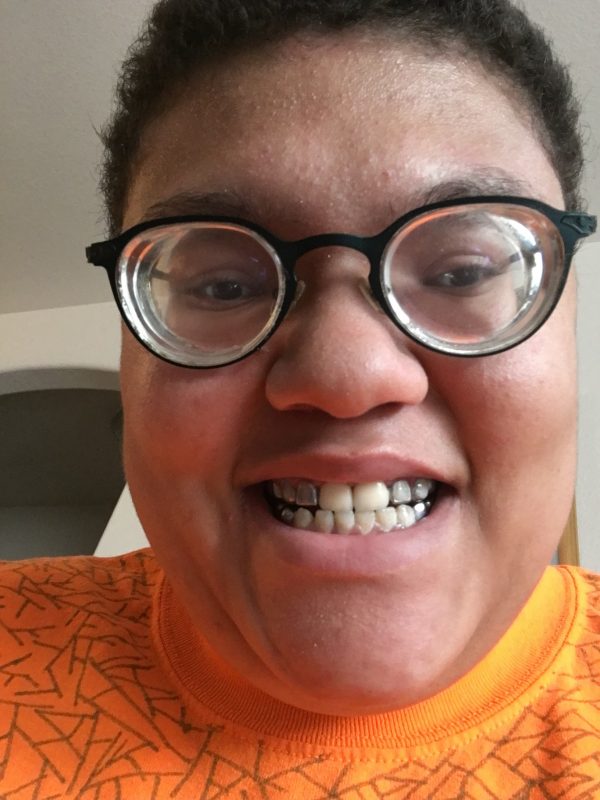 "My dentist put all metal around my teeth, like all metal caps," Yeadon told The Epoch Times.
The metal caps at the front had a type of glass over them that was colored to make them look like real teeth. However, the procedure ended up being not as successful as hoped.
"I had no idea they were wrecking my real teeth," Yeadon said. "When we actually got all the metal off, my teeth were nothing but toothpicks. They were all gone."
Her gums also became sore and inflamed.
"The metal would get caught in her gums," Grantham said. "She had pieces of glass in her gums. It was horrible! Her teeth were black. That's why we had to find some way to help her out."
Yeadon's New Smile
Now Yeadon had to support herself, she and Grantham had no way to afford the $50,000 needed to fix the problem. Yeadon receives some funding through Social Security and Medicaid, but it isn't much.
"We can only afford $1,000," Grantham said. "She gets $750 a month and we try to pay part of [the cost of dental care]. $1,000 would get two teeth and then we'd have to wait for the teeth to come and we'd go back in. We were getting nowhere."
So Grantham started researching into different places that assist people in foster care. She came across one program called Dream Makers, which exists to fulfill the dreams of those displaced from the foster system.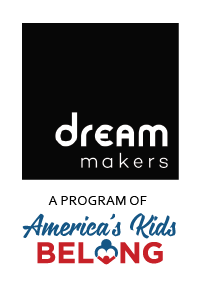 These dreams range from simple things like providing funding for school supplies to bigger goals like paying off college loans. Yeadon's dream was getting her teeth fixed, so a page was posted on the site to raise money toward that goal.
In March 2017, Bonnie Freimuth, a dental assistant at ProSmile, saw Yeadon's profile on the Dream Makers site. She reached out to the organization to see how she could help.
She informed her husband, Dr. Mike Freimuth—the head dentist at ProSmile—of the situation and they agreed to fix Yeadon's entire mouth for free.
"ProSmile, they helped me. They actually were kind enough to give me a full mouth of new teeth, all capped," Yeadon said.
"They cleaned out my teeth that were wrecked and everything. My gums are now pink instead of black and they put that replacement tooth in. So, now I have new teeth."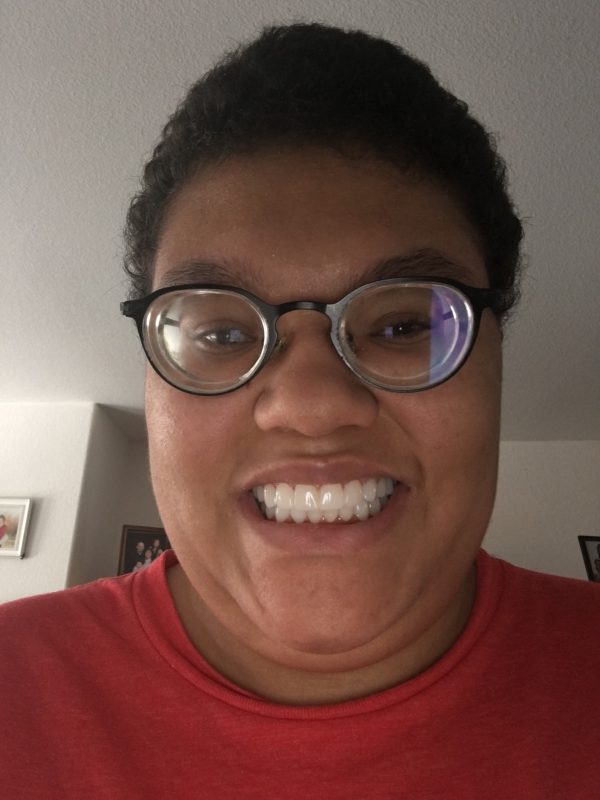 Yeadon's dental work started on May 5, 2017.
Of course, fixing an entire mouth's worth of broken teeth in one appointment would be impossible. Yeadon required root canals, an implant, and procedures to fix her bite.
The implant took three months to heal but the rest of her dental work was taken care of in about two weeks. Yeadon has continued to visit Mike and Bonnie's office for regular check-ups, including one just this past August.
"So far I've had like seven or eight appointments and I haven't had to pay for one," Yeadon said. "They've completely taken care of me."
The Freimuths have a history of taking care of people in need. They've worked with their church as well as local nonprofits to assist veterans, teenage mothers, and victims of abuse.
ProSmile tries to help whomever comes through their door, regardless of background.
"I didn't really think anything about any expenses we would incur. I didn't care," Dr. Mike Freimuth told Humanity. "Bonnie says, 'Hey, we're gonna help her.' I said, 'Okay. We're gonna help her.'"
When Yeadon went into ProSmile for her first appointment, the Freimuths could tell that she was afraid. She was shy and reserved.
Over time, though, they gained her trust. Now she visits their office with not only a smile but usually some impressive hand-drawn art as well.
"If you can hardly see and you make those little detailed drawings, that's crazy!" Mike said.

Despite the flaws in the system, Yeadon and Grantham both hope that people don't think negatively of foster care as a whole, as it gives children opportunities that they would not get out on the street or in an orphanage.
In fact, while they have been trying to change the foster system so that young adults are better taken care of, they have also been encouraging others to give foster care a try.
"It's such a beautiful thing because you get to hold all these beautiful little children and there's no way for them to find a place if they don't, if someone doesn't become a foster parent," Grantham said.