When Christopher Fecteau moved to New York City in 1997, he discovered there were few opportunities for young singers to gain experience. To remedy the problem, in 2000 he and Karen Rich founded dell'Arte Opera Ensemble.
To date, 500 singers have taken part in the ensemble's programs, with more than 30 percent going on to perform regularly in opera houses and concert halls throughout the United States and the world. At least 10 have performed at the Metropolitan Opera.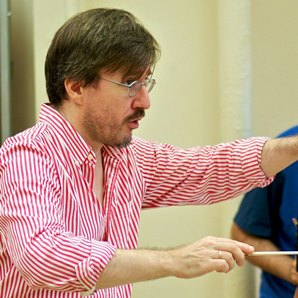 Dell'Arte Opera Ensemble began modestly with "four music stands in a church," said Fecteau, the company's artistic director. Now the productions are performed with costumes and a full orchestra.
This August, the company will present its 15th annual summer Untamed! Festival, an intense educational program. Each student may receive up to 50 hours of vocal coaching, language studies, and movement and acting classes—all just to prepare for one role. Of course, the singers get to know each other and develop a camaraderie, too.
The goal is "to present the emerging artists in the best possible light," Fecteau said.
Untamed! Festival
While in the early days, the operas to appear at the Untamed! Festival were chosen to highlight the talents of particular singers. In recent years, Fecteau has sought to find "good teaching pieces."
For example, one of the operas in this year's festival is Leos Janacek's 1924 "The Cunning Little Vixen." The work has many small roles (both humans and animals), which allows many singers an opportunity to perform, and it is being performed in Czech, a language that will likely be new to many of the singers.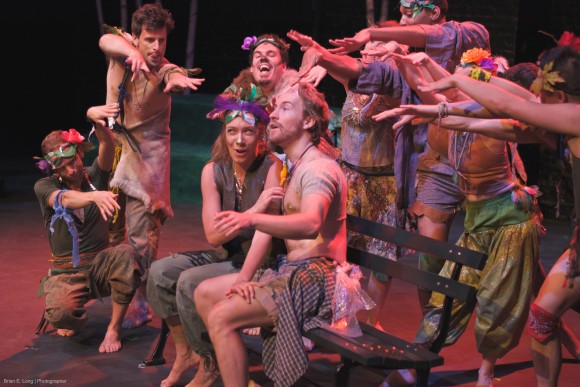 The cast will attend master classes with both a native Czech speaker and an American expert on Czech culture.
The festival will also present a baroque piece: Francesco Cavalli's 1651 "La Calisto," which combines two Greek myths from Book II of Ovid's "Metamorphoses." The music is a prime example of the Venetian style of the era, yet the text seems surprisingly modern for a 400-year-old work.
The singers will have the chance to work with the baroque music expert Charles Weaver, who will assume the role of musical director as well as conduct the opera. In addition, the singers will learn how to make the rhetorical gestures in the score understandable to a modern audience.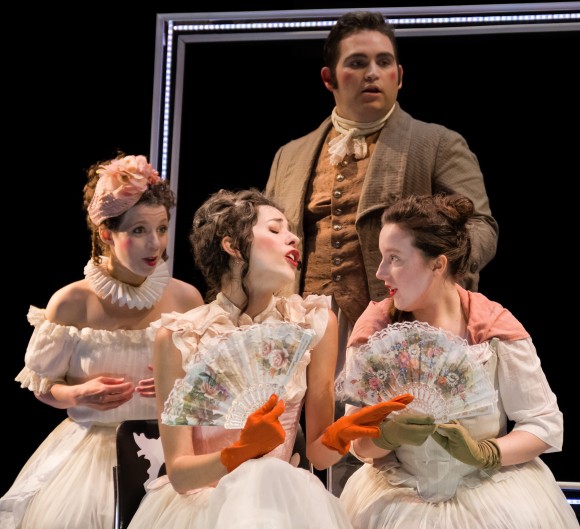 Rounding out the festival will be staged opera scenes with piano accompaniment, including excerpts from "Carmen," "Idomeneo," "La Clemenza di Tito," "Rusalka," "Die Entführung aus dem Serail," "A Midsummer Night's Dream," and others, as well as a recital, "Wild Things," by members of dell'Arte ensemble and cover artists, accompanied by dell'Arte musical staff.  
Fecteau is happy to report that whereas previously the festival performed at Baruch College and other venues in the city, this year for the first time in their history it will be held at the La MaMa theatre.
2017 Untamed! Festival
Ellen Stewart Theatre at La MaMa Experimental Theatre Club
66 E. Fourth St.
Tickets: 646-632-2340 or DellArteOpera.org  
   'La Calisto': Aug. 12, 13, 19, 20, 24, 26
   'The Cunning Little Vixen': Aug. 19, 21, 23, 25, 27
   Opera Scenes: Aug. 18, 22
   'Wild Things': Aug. 26
For additional details and performance times, see DellArteOpera.org
Barry Bassis has been a music, theater, and travel writer for over a decade for various publications.