Rise Up!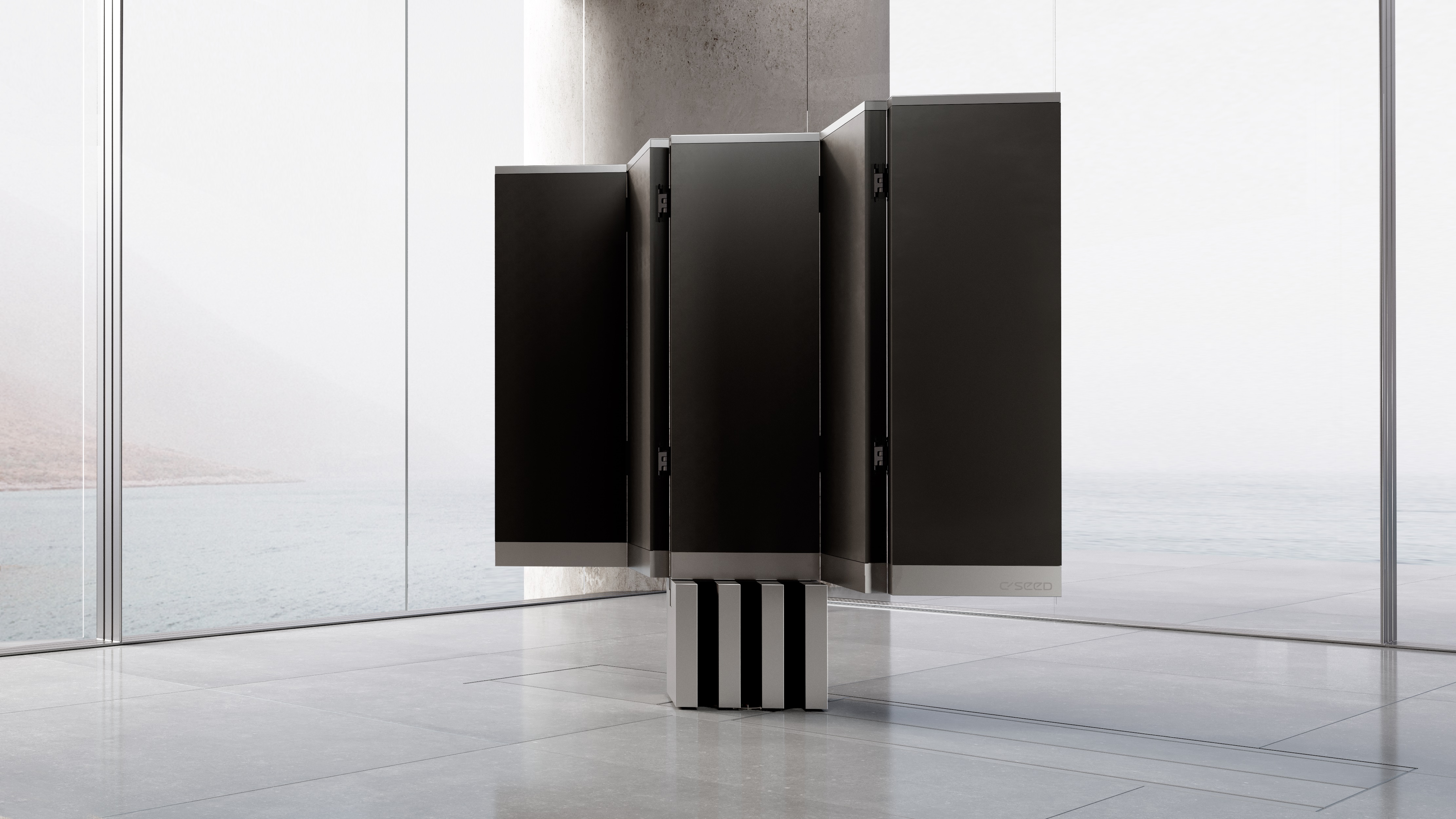 C Seed M1 Folding 165" Micro-LED
$400,000
Inspired by the huge C Seed 201 outdoor TV designed by Porsche Design Group, like a character from the Transformers movies, the M1 4K dramatically rises from a hiding space in the floor, unfolding and transforming into an elegant, huge, 165-inch micro-LED screen.
Impressive Sound and Images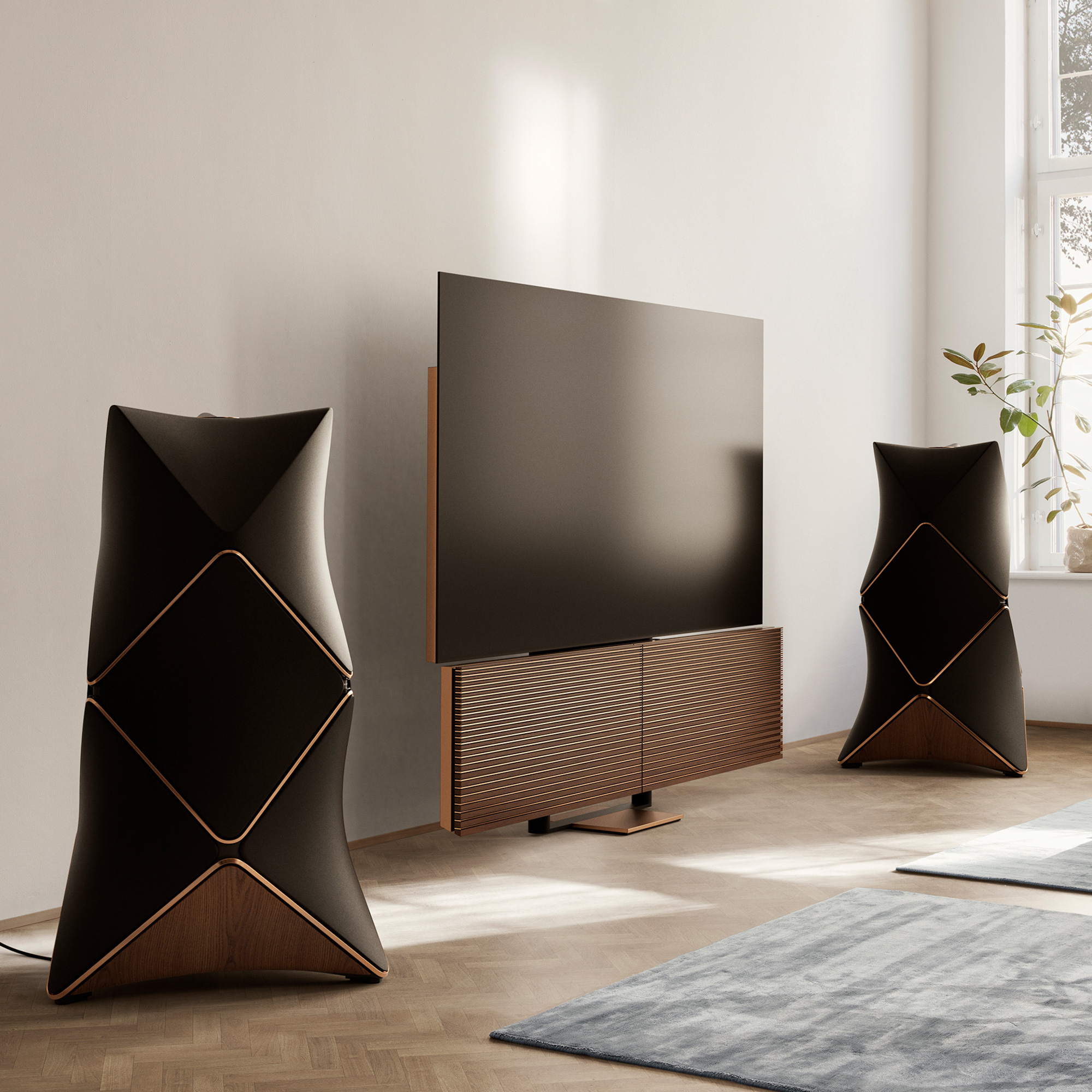 B&O Beovision Harmony
From $18,125
This innovative system seems to come alive when activated, with the oak veneer wings opening and the 8K 88-inch screen rising to the viewing position. B&O uses a room-filling audio system that works with the amazing image delivered by the OLED (Organic Light-Emitting Diodes) screen to deliver an optimal entertainment experience.
A Theater in Your Living Room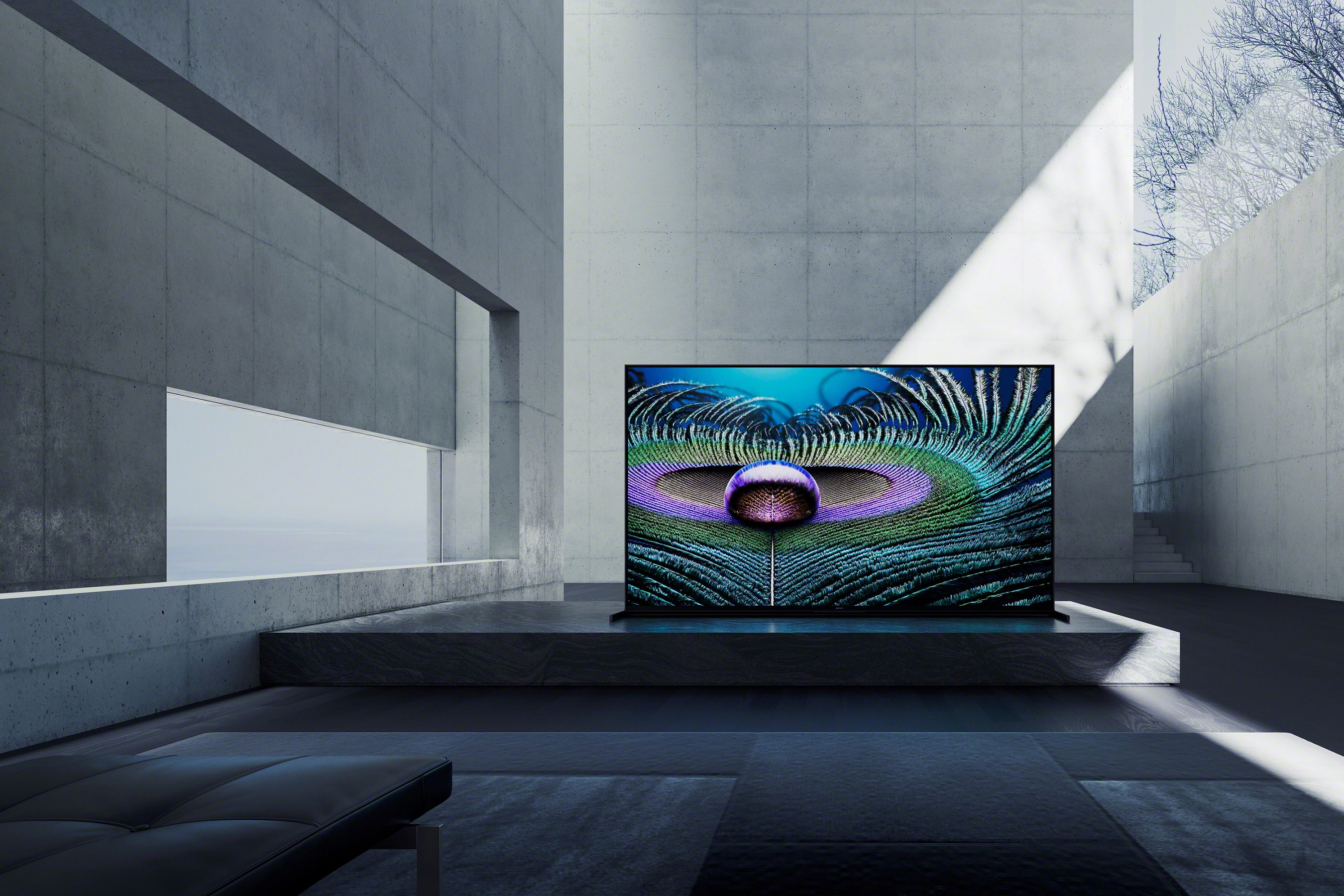 Sony Bravia XR Z9J 8K
From $5,499.99
Sony made full use of its tremendous resources in creating this remarkable TV. The cutting-edge processor accesses billions of colors, reproducing them precisely. It also upscales all content, working in concert with the full array LED screen and XR contrast booster to deliver 8K eye-popping detail.
A Portable Drive-In Theater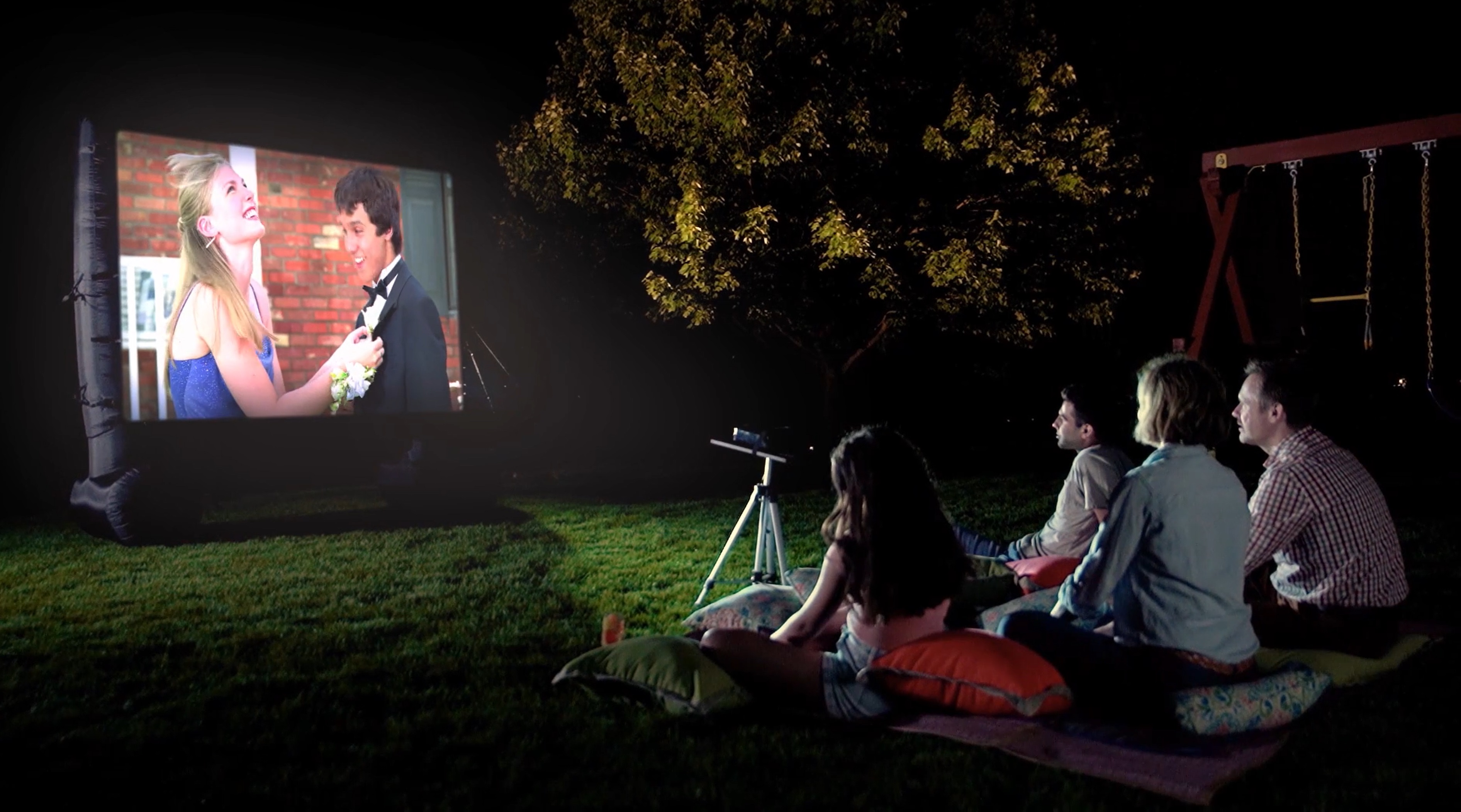 Total HomeFX Outdoor Theater
From $251.94
Imagine watching movies in your backyard, from the comfort of the pool or a hot tub, or even while camping (with a generator). The portable system features an inflatable 73-inch screen (108-inch screen also available), a Bluetooth speaker, and a 1080p projector using HDMI or Wi-Fi connections.
Eyepopping Clarity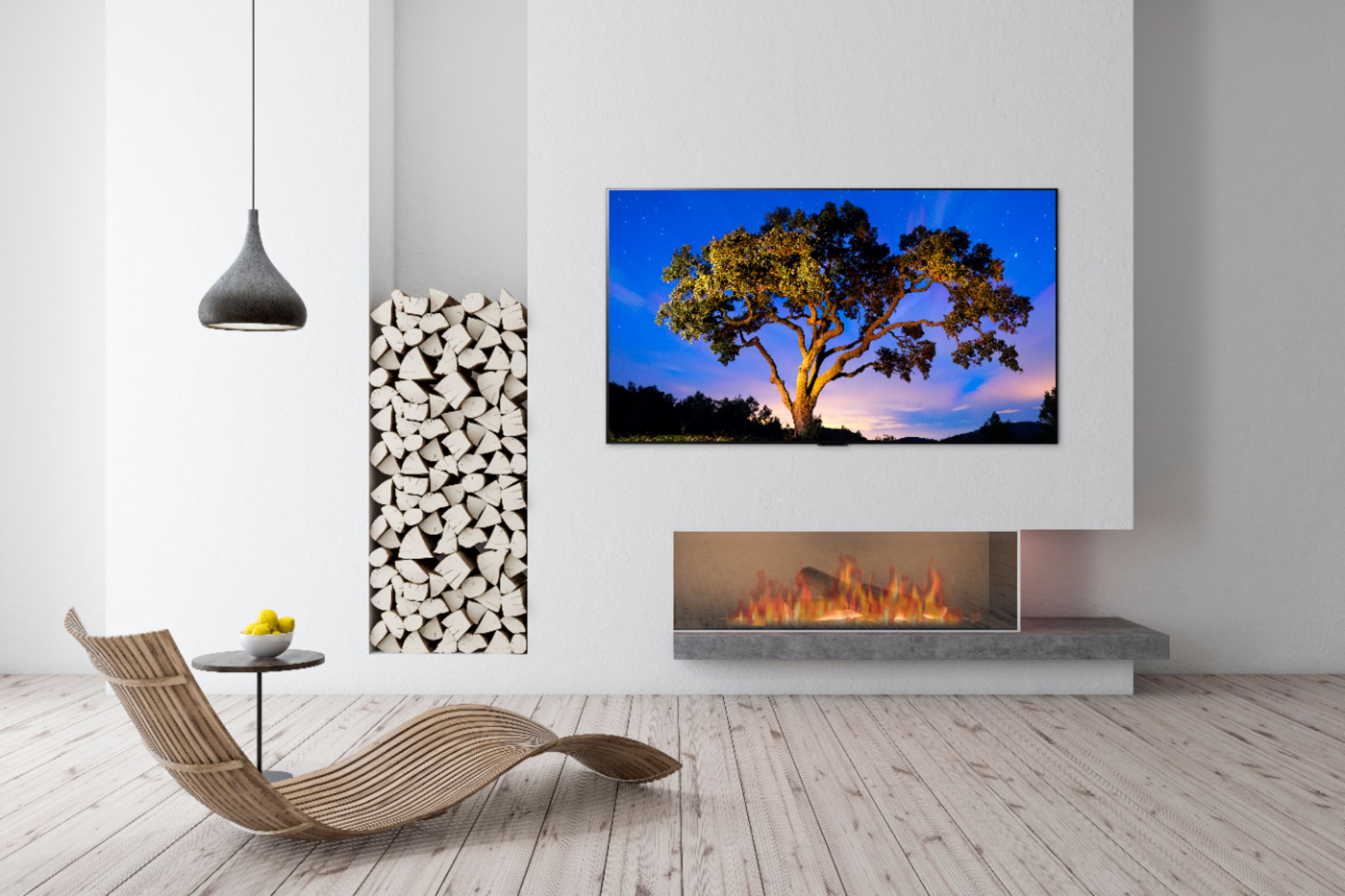 LG C1
From $1,099.99
The OLED screen is capable of absolute black and extremely bright white for excellent contrast, which translates into very crisp picture quality, especially in a darkened room. In addition to movies, TV, or online content, it is also a great choice for games.