A photographer has captured the adorable moment when a scurry of curious squirrels was joined by a tiny bird to investigate his camera.
Iain Brooks, 42, captured the amazing pictures in Anagach Woods, Cairngorm National Park in Scotland.
Unable to resist the temptation of peanuts placed on the camera, the squirrels—while initially hesitant—grew confident to munch on the delicious nuts.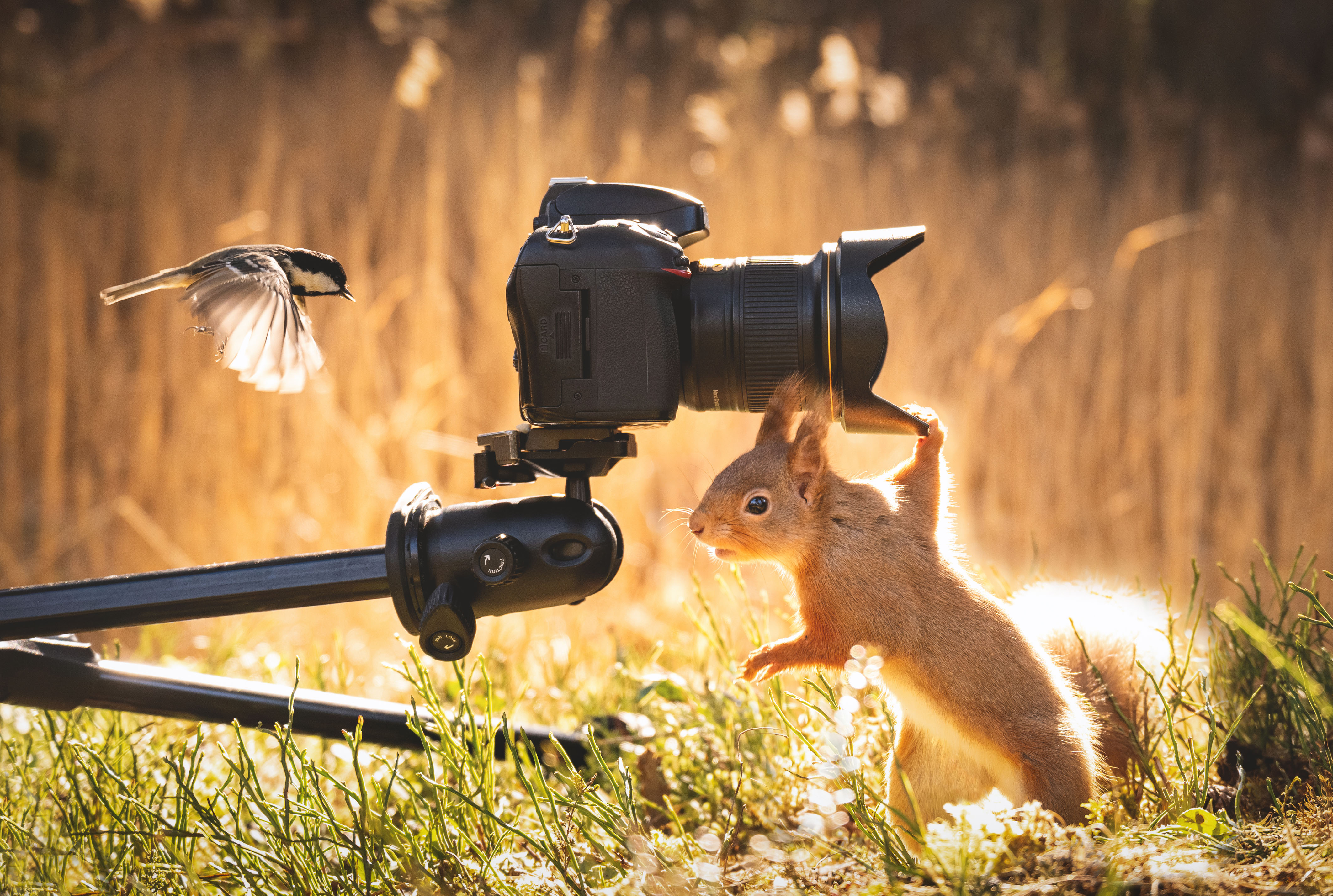 Iain has set up his photography hide, along with a feeding station for squirrels and birds, in his local wood.
He has "regular visitors"—three squirrels—to the point he believes he recognizes them as having their own personalities.
Iain said that despite his preparation, including setting up a nearby hide to control the cameras by phone, he couldn't have predicted the photography results until the squirrels happily tucked into the treats.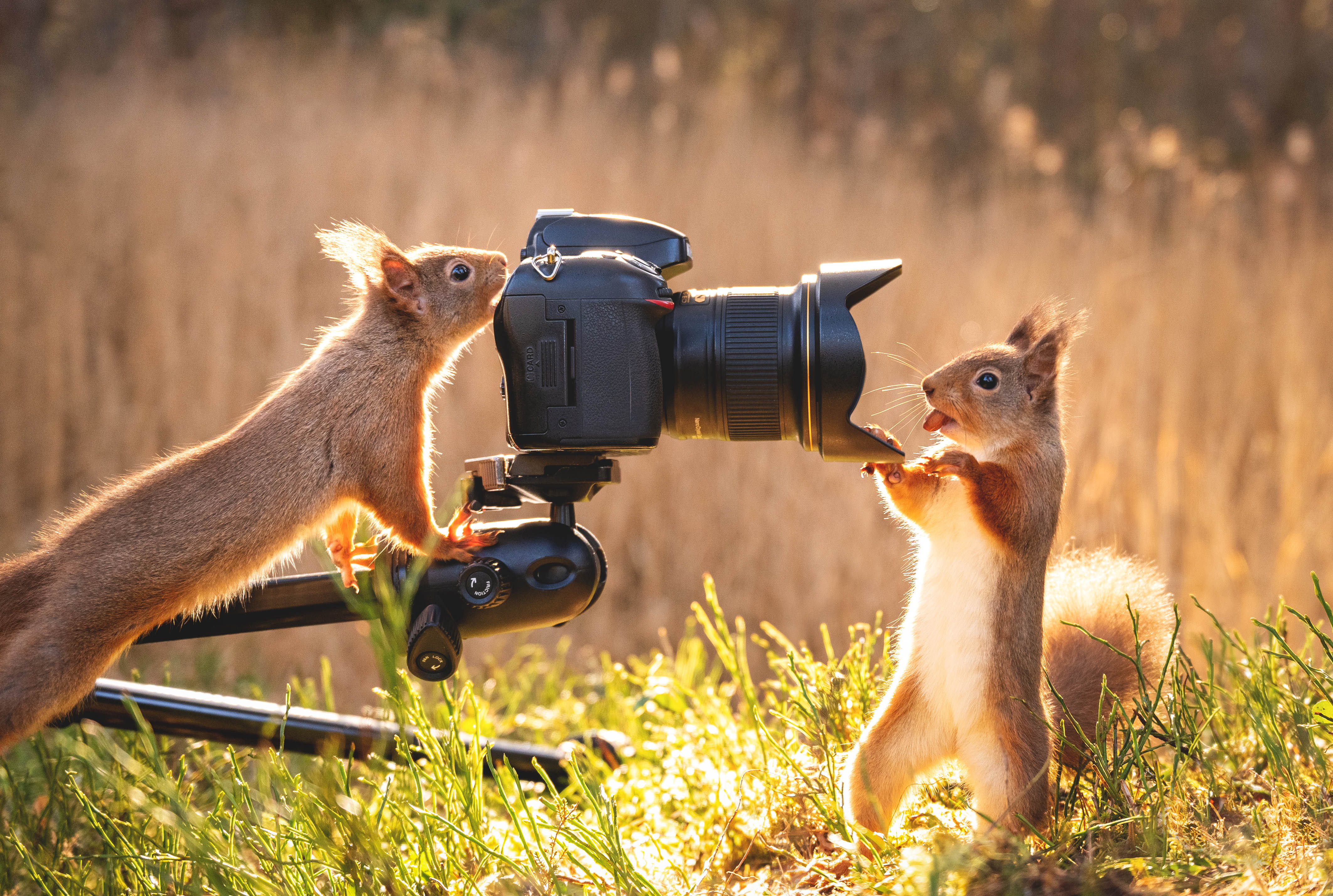 "I had seen similar shots like this on Instagram and other forms of social media and thought I'd give it a try at my little photography hide I had set up a few months ago," he said.
"I was looking to do something a bit different and this seemed like a good idea.
"I had no idea if it would work or not but as soon as the squirrels started taking the nuts I knew I would get the images as I was after."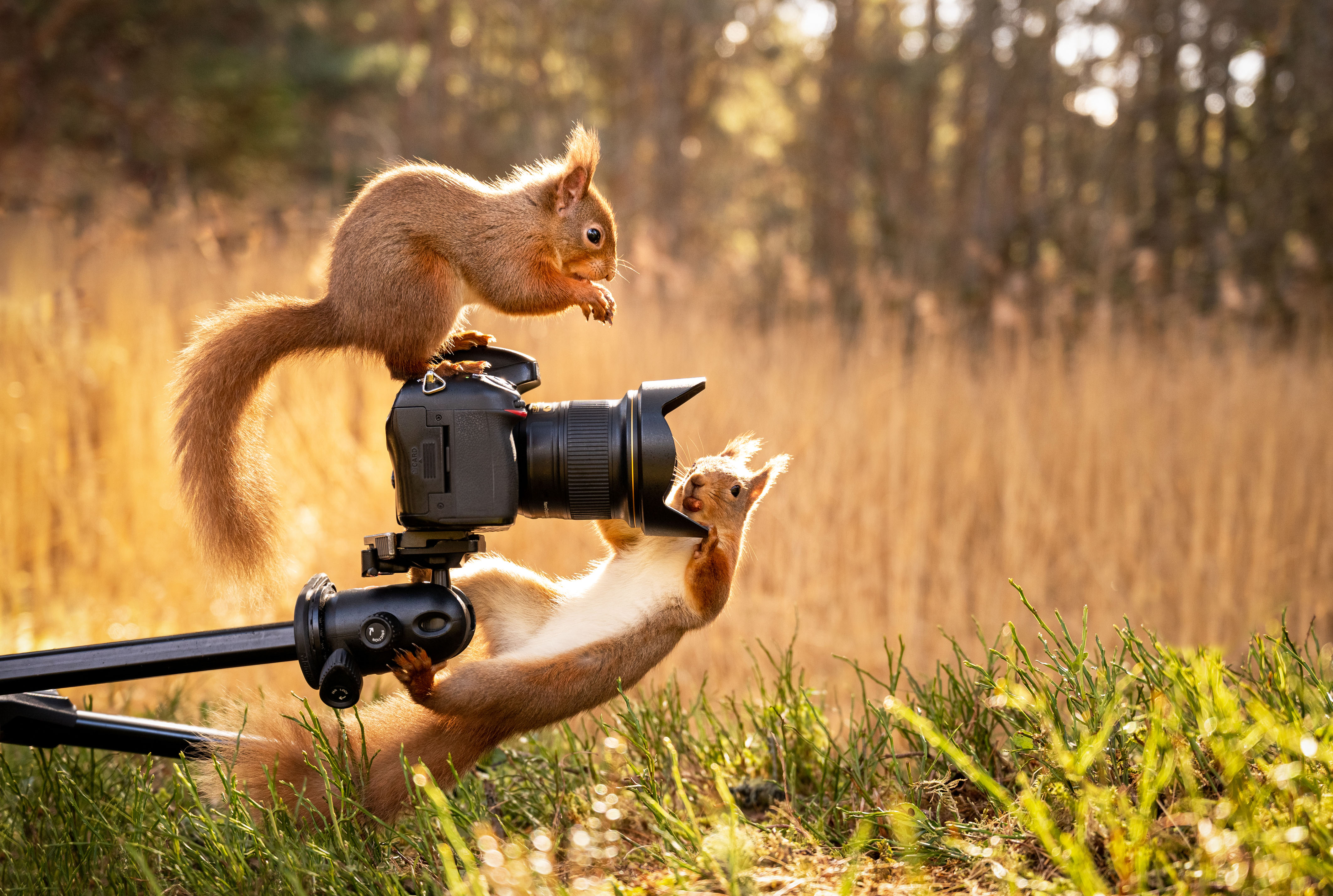 He added: "Although these shots were 'planned,' you can never tell exactly what you're going to get with wildlife.
"There is an element of luck also, especially with the shot of the squirrel and coal tit, which was after the nuts in the viewfinder.
"When I checked the images on the back of the camera, all I thought was that my daughter would love them and I had to get home to show her. I never thought they'd go viral!"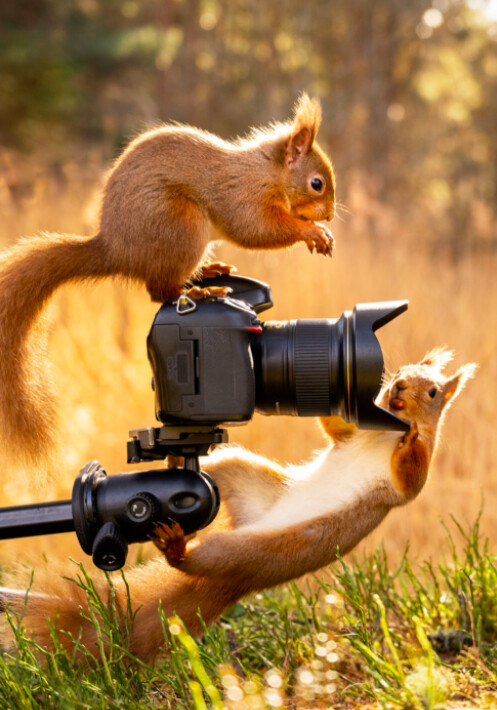 It's all the more impressive knowing that Iain previously focused on landscape and wedding photography for around 10 years, before relocating the region not far away from the park. With the incredible opportunities the area offers, he now focuses his time picturing wildlife.
"There is one squirrel who seems to be a lot more confident than the others and will actually approach me while I'm filling the feeders or putting out nuts," Iain said.
"He allows me to get very close but I'm not quite at the stage of hand-feeding him yet"
The time he spends out documenting wildlife like this provides him with moments to relax and deal with the stress from the everyday hustle and bustle, says Iain.
"If I'm out on the side of a mountain or deep in the woods with my squirrels then I can forget all about everything else and just enjoy the beauty of the moment and the natural world," he said.
"Fresh air and watching the wildlife really are the best stress-busters anyone could want."
Epoch Times staff contributed to this report.
Share your stories with us at emg.inspired@epochtimes.com, and continue to get your daily dose of inspiration by signing up for the Epoch Inspired newsletter at TheEpochTimes.com/newsletter