Czechia is the name UNESCO applies to the Czech Republic, formerly Czechoslovakia. Most Czechs prefer "Czech Republic," especially since the country will proudly celebrate 100 years of independence from the Austro-Hungarian Empire in 2018.
The UNESCO "Intangible Cultural Heritage" list includes the following five popular traditions from the region.
Shrovetide Door-to-Door Processions with Masks
Although there have been many changes since 1918, The Czech Republic remembers its past, especially in old-time celebrations rich in pageantry. One to remember is the end-of-winter celebrations at Shrovetide when door-to-door processions with fabulous costumes and masks are worn. These processions take place in the town of Hlinko and six nearby villages in Eastern Bohemia. In the 18th and 19th centuries, the Catholic Church banned this procession as did the socialist government in the 20th century.
Village men and boys disguised in masks (black for married men and red for boys) depicting traditional characters go from door to door, accompanied by a brass band, stopping at each house where, with permission, four of the men perform a ritual dance.
It is part of an ancient custom aimed at securing a rich harvest. In return, the dancers are given treats and collect a fee. After the last house has been visited, a symbolic "Killing of the Mare" takes place, only to be revived with alcohol, signaling the start of a dance as the maskers "frolic with onlookers."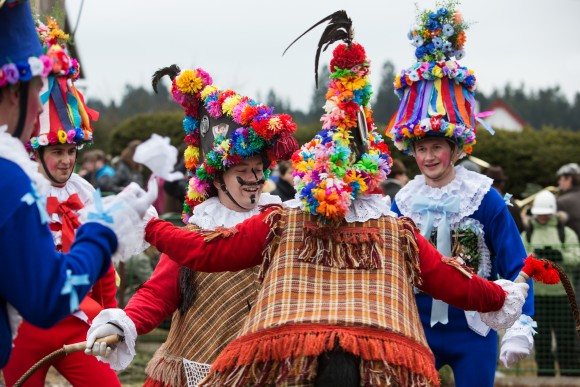 Slovacko Verbunk, Recruit Dances
One enters another world when it's time for "verbunk"—dances meant to recruit new dancers and soldiers for the military, remembering the 18th century. These improvised dances are performed by men and boys in the Moravian and Zlin districts of the Czech Republic. The name comes from the German Werbung changed to the Czech word meaning "recruitment." 
The dances are now performed by folk dance groups in most towns and villages of the Slovacko region, usually in connection with festivities such as the annual Hody celebration. The costumes and musical instruments are made by hand and require regular maintenance.
The verbunk is danced to music called "New Hungarian Songs" and usually consists of three parts, beginning with a song, followed by slow movements and then by faster and faster dances. There is no precise choreography but the verbunk is known for its spontaneity, improvisation, and individual expression, including jumping contests.
There are six different regional types of Slovacko verbunk, accounting for a great variety of local customs, dance rhythms, ceremonies, and celebrations. Many evolved during the 20th century and continue to change. According to UNESCO, the "dances are an essential component of local customs, ceremonies and celebrations." They are performed at the annual contest of the best dancer at the International Folklore Festival in Straznice.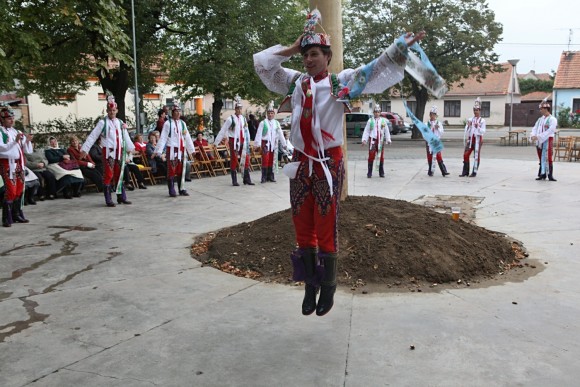 Ride of the Kings, Southeast Czech Republic
This amazing festival takes place every spring as part of Pentecost traditions in the towns of Hluk and Kunovice and the villages of Skoronice and Vlcnov. The costumes are works of art. This special event features a group of young men riding through a village in a ceremonial procession. 
Chanters head the group, then pageboys with unsheathed sabers who guard the King, "a young boy with his face partially covered, holding a rose in his mouth, and the rest of the royal cavalcade," states UNESCO. The paper decorations for the horses and the ceremonial costumes are made by women and girls, with colours and patterns specific to each village.
Surprisingly, the King and pageboys are dressed in women's ceremonial costumes, while the other riders are dressed as men. UNESCO states: "The entourage rides on decorated horses, stopping to chant short rhymes that comment humorously on the character and conduct of the spectators." After collecting a small fee for their performance, the King's retinue goes home and celebrates with a "small feast, music and dancing." These practices are transmitted from generation to generation.
After collecting a small fee for their performance, the King's retinue goes home and celebrates with a "small feast, music, and dancing." These practices are transmitted from generation to generation.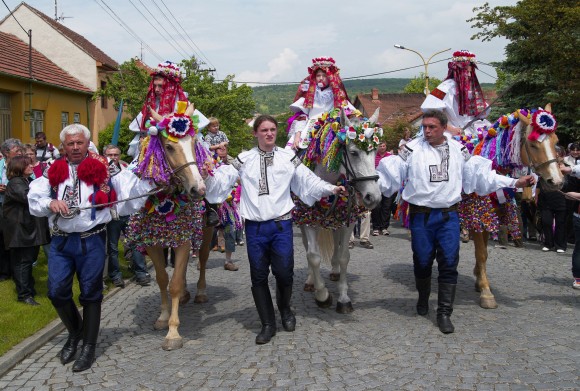 Falconry: A Living Human Heritage
Falconry is a living natural heritage in many countries, including the Czech Republic.
Originally a method of obtaining food, UNESCO notes state: "The practice of falconry has evolved over time to be more associated with nature conservation, cultural heritage, and social engagement within and amongst communities."
Falconers train, fly, and breed birds of prey, including eagles and hawks, following traditional ways, developing a bond with them and becoming their main source of protection. Owners regard falconry as providing "a connection to the past, particularly in communities for which the practice is one of their few remaining links with their natural environment and traditional culture."
Knowledge and skills are passed on from generation to generation within families by formal mentoring, apprenticeship, or training in clubs and schools. Field meets and festivals are held so falconers can share knowledge, raise awareness, and promote diversity.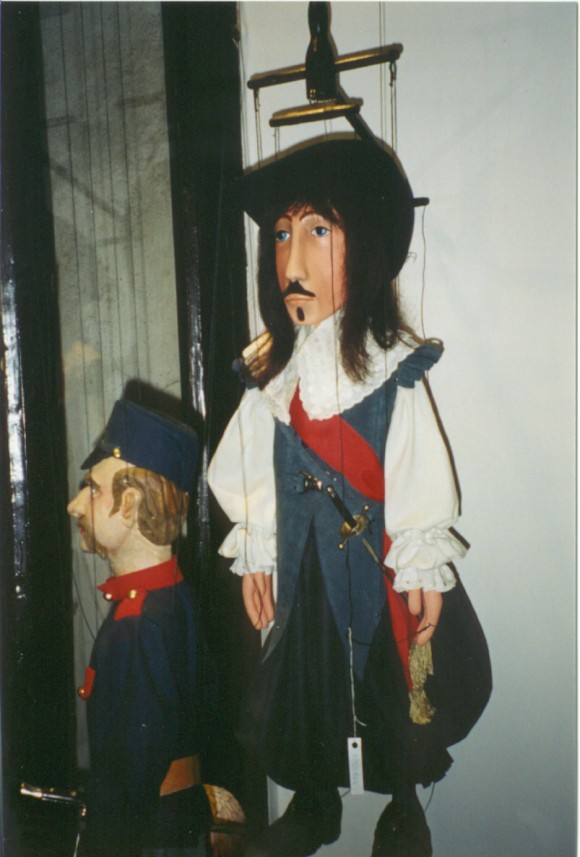 Puppetry in Slovakia and Czechia
Works of true art are found in puppet theatre in Slovakia and Czechia. This form of entertainment is not only popular at fairs and markets but also in theatres. It is a form of entertainment, according to UNESCO, which conveys "a vision of the world" that is "an educational tool with messages on moral values."
The puppets, usually hand-carved of wood, are animated using various techniques, most dating back to the travelling puppeteers whose works later absorbed local influences in language and themes. There are well-known comical marionettes or puppets with distinct personalities and characteristics.
UNESCO says this folk art "is an integral part of Slovak and Czech local theatre and literary tradition." It plays an important role in the development of performers, playwrights, puppet and costume makers, and stage designers. In the Czech Republic, skills are transmitted "by imitation and practice within performer communities," while in Slovakia learning takes place in "puppetry dynasties, as well as through workshops run by not-for-profit organizations and by music and arts schools."


Susan Hallett is an award-winning writer and editor who has written for The Beaver, The Globe & Mail, Wine Tidings, and Doctor's Review, among others. She is currently the European editor of Taste & Travel International. Email: hallett_susan@hotmail.com