Upon arriving in the small town of Crescent City, you will feel like you've stepped back in time. Filled with old Florida charm, it is a picturesque community full of beautiful turn-of-the-century homes and churches. Crescent City is a town comfortably nestled between two lakes: one shaped like a crescent moon, called Crescent Lake, and the other shaped like a star, Lake Stella.
The town was founded in 1852 during the Victorian era. It prospered with the arrival of wealthy winter residents on steamships via the St. Johns River in the late 1800s. They constructed ornately decorated residences in revival styles that were popular in the mid-to-late 19th century, including Late Gothic Revival, Classical Revival, Italianate, Vernacular, Craftsman, Prairie, Shingle, Colonial Revival, and Queen Anne. The historic district of Crescent City possesses all of these styles, as well as a classic Florida Cracker-style home.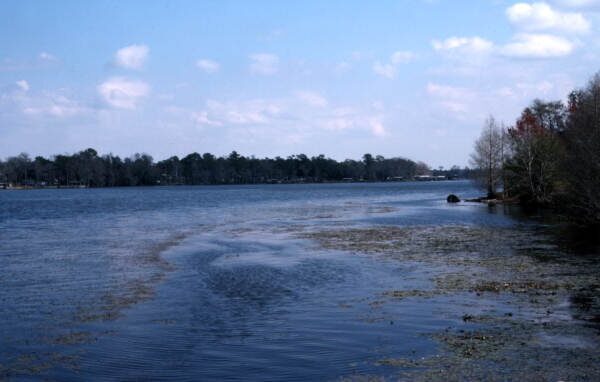 To this day, the town's land development code requires all construction to be consistent with the historical architectural styles present. Crescent City's nationally-designated historic district contains 212 buildings and 2 sites, with 2 residential listings in the National Registry of Historic Places.
One such residence is the Hubbard House located at 535 N Lake Street. It was constructed in 1879, in a mixture of the Shingle and Queen Ann styles. It was the retirement home of Michigan native Henry Hubbard, an entomologist, who helped establish Michigan State University in 1885.
The town sits on a high wooded bluff, between two quiet pristine lakes. Set amid towering cypress, tall pines, and majestic oaks dripping with trails of Spanish moss, it has the beloved distinction of being a Tree City USA: a community devoted to urban forestry as determined by the Arbor Day Foundation. Heritage and champion trees—the largest known trees registered in the country—are spread throughout the town, resembling a place Norman Rockwell would have drawn.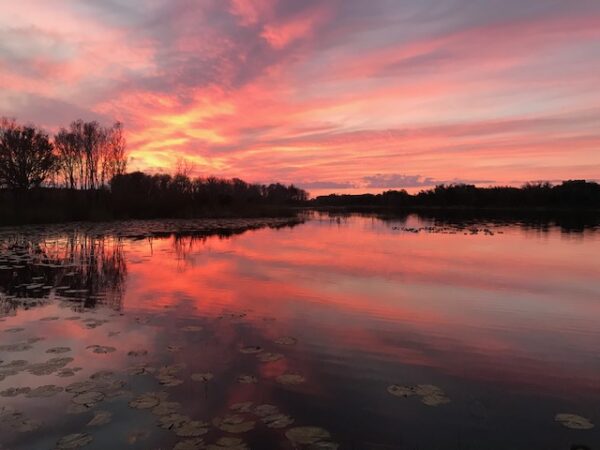 The town square park houses an iconic grand gazebo, while the church across the street rings its bells from noon until six.
On the other side of the park sits another historic residence, the Cheatham House. Built in 1911, it is an amazing example of the timeless Prairie style that was favored by architect Frank Lloyd Wright. It is one of a few indigenous American architectural forms consisting of low-pitched hip roof lines, strong horizontal planes, and wide eaves.
Just down the street, you can enjoy the comforts of the Sprague House Inn & Restaurant, a Vernacular style bed-and-breakfast built in 1892. There, you can enjoy views of Crescent Lake from the covered verandas and easy chairs.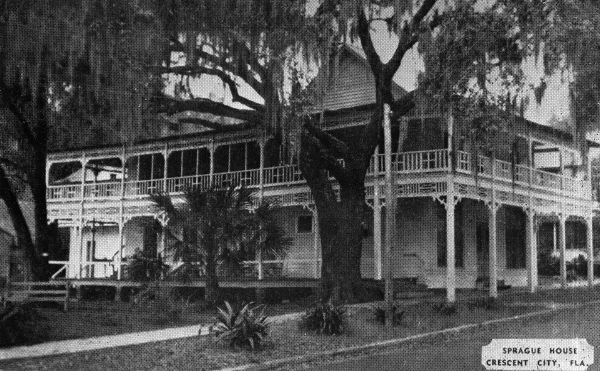 The town is rich with flowering and fragrant landscapes, dotted with azaleas, gardenias, bougainvilleas, and confederate jasmine. The sweet smell of orange blossoms drifts by—from orange trees planted by early settlers and current residents—serving as natural aromatherapy.
Fauna flourish here too, including a pride of peacocks that inhabit the southeast side of town. The stately birds even have their own "Peacock Crossing" roadway signs.
Crescent City is a fisherman's paradise and is referred to as the "bass capital of the world." Crescent Lake is known for being home to an American bald eagle population, as well as largemouth bass, speckled perch, bluegill, and shrimp—there is an annual shrimp run. Pleasure boaters and fishermen are welcome to find their catch.
The shores of Lake Stella offer the sandy dunes of Dexter Beach. A meandering walkway along the eastern shoreline provides observation decks for amazing sunset views. Meanwhile, Fletcher Park, which overlooks Crescent Lake, is perfect for catching the spectacular sunrise.
The town's biggest event of the year is the Catfish Festival, held on the first weekend of April. It is organized by the local rotary club, with all proceeds going to scholarship funding for the Crescent City High School. One of the joys of living in a small town is that everyone chips in for community events. The local Lions Club sponsors a Christmas party held in Fletcher Park. The Crescent City Yacht Club takes care of the Independence Day street festival and fireworks. The two local women's clubs will host everything from chamber music concerts to potluck dinners. Crescent City also has its own theatre group, the Purple Plum Playhouse, that stages several productions a year.
Among the town's simple pleasures is Trivia Night, which takes place every Wednesday night at the historic Benham Store and Masonic Lodge. The building was constructed in 1883 as a general store on the shores of Crescent Lake. The game is spirited, as residents get competitive for an evening of innocent fun. People here pride themselves on their sense of community and hospitality. If you come for a visit, chances are, they will give you a friendly greeting or wave in passing.