Amy Burns, a courageous school girl from Bromley, Kent, is making waves by not just learning how to free dive in the ocean but by doing it with sharks.
According to DIVE magazine, the world's leading scuba diving magazine, Amy is believed to be the youngest person in the world to have a professional scuba certification, and she has swum with sharks without a cage.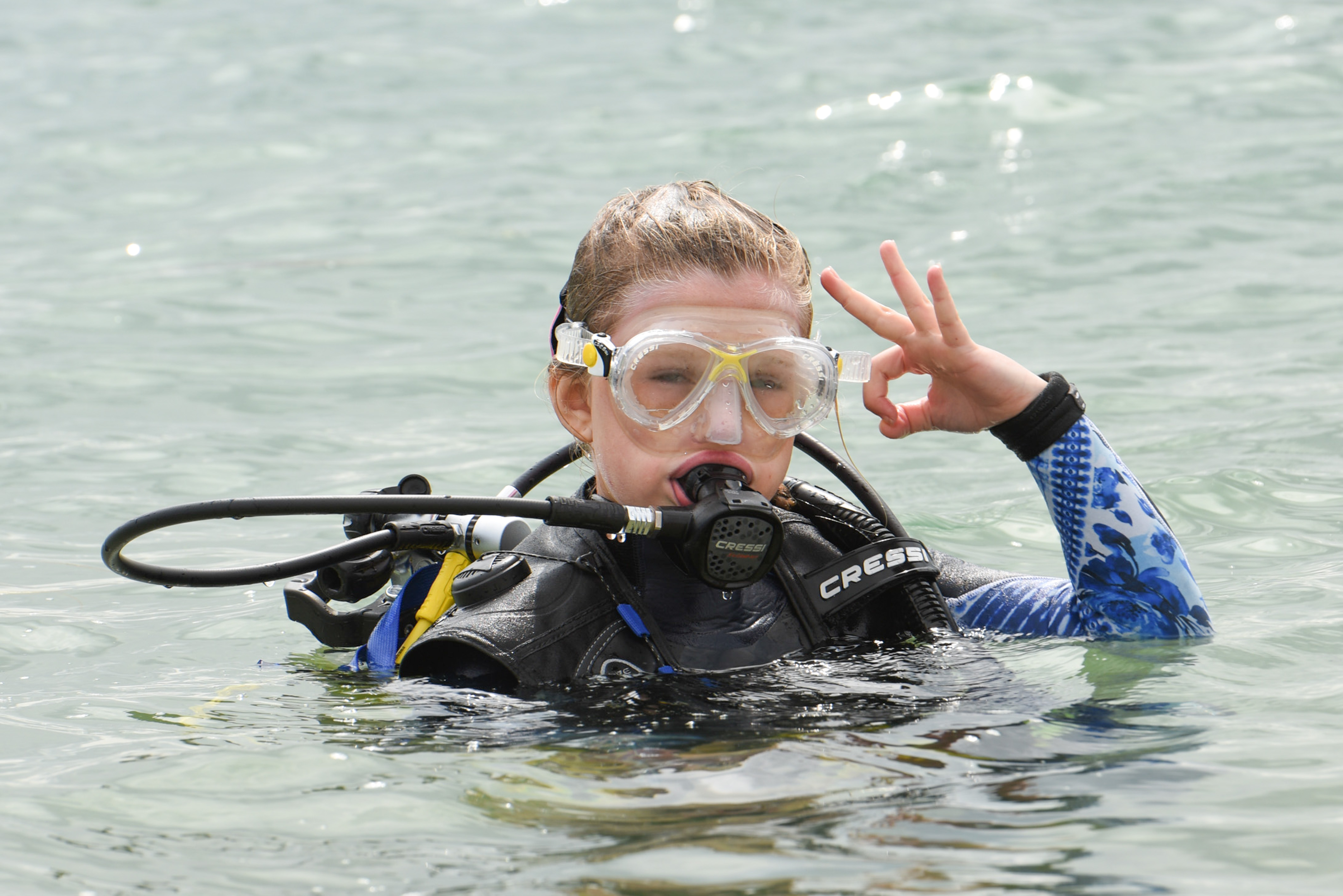 Amy hails from a family of experienced divers with her mom, Louise, who has more than 100 dives under her belt. Her older sister, Charlotte, has over 200 dives. "I always like to try new things," Amy said, according to Caters News.
"I started getting interested in sharks because my sister and mom dive a lot, I really wanted to try it when I was about six," she added.
The little girl has been diligently walking the footsteps of her 18-year-old sister. The two sisters are quite well known in the diving community as they swim among the creatures of the deep.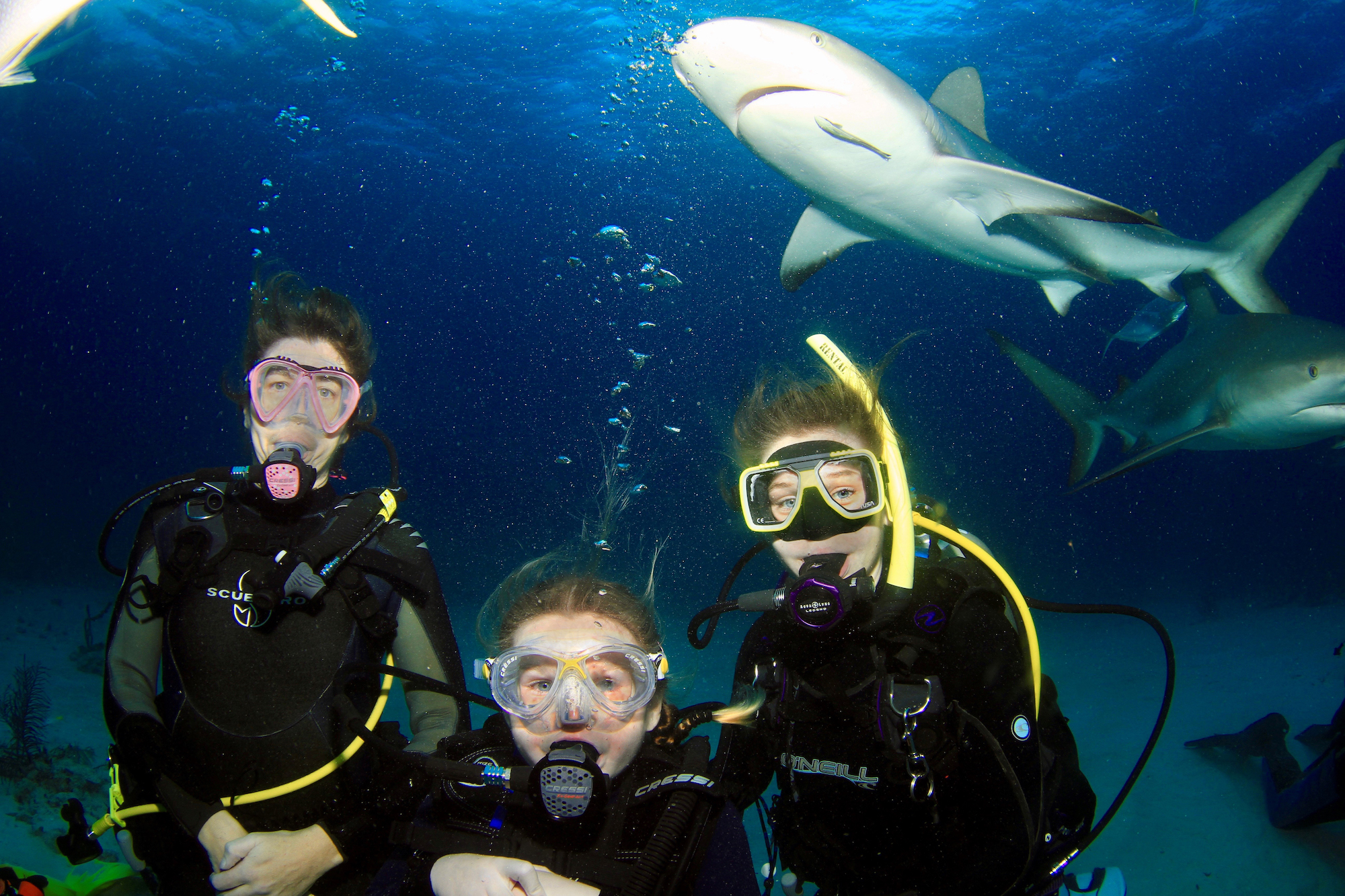 Charlotte became a name in the diving arena when she achieved the world's youngest PADI Master Scuba Diver title just two days after turning 12, but Amy, who started an Aquanauts program at Andark Diving and Watersports in Southampton, the United Kingdom, when she was just 8 years old, ended up getting certified even younger and goes out on daring and impressive dives with her mother and sister.
In Christmas 2018, then-10-year-old Amy, then-17-year-old Charlotte, and their mother, Louise, participated in a dive at Stuart's Cove in the Bahamas, joining a group who were taking part in a well known local shark-feeding dive after Amy completed her open-water course, according to the DIVE Magazine.
Initially, it was a bit rattling for some of the other divers to see a 10-year-old in their midst—but it didn't take long for everyone to realize that the youngster was just as serious about safety and fun diving as the rest of them.
"At first, everyone was just staring at her," said Charlotte. "But by the end of the dive, she had the respect of the whole boat. All the macho men on the dive boat soon changed their minds about Amy and wanted to have pictures taken with her."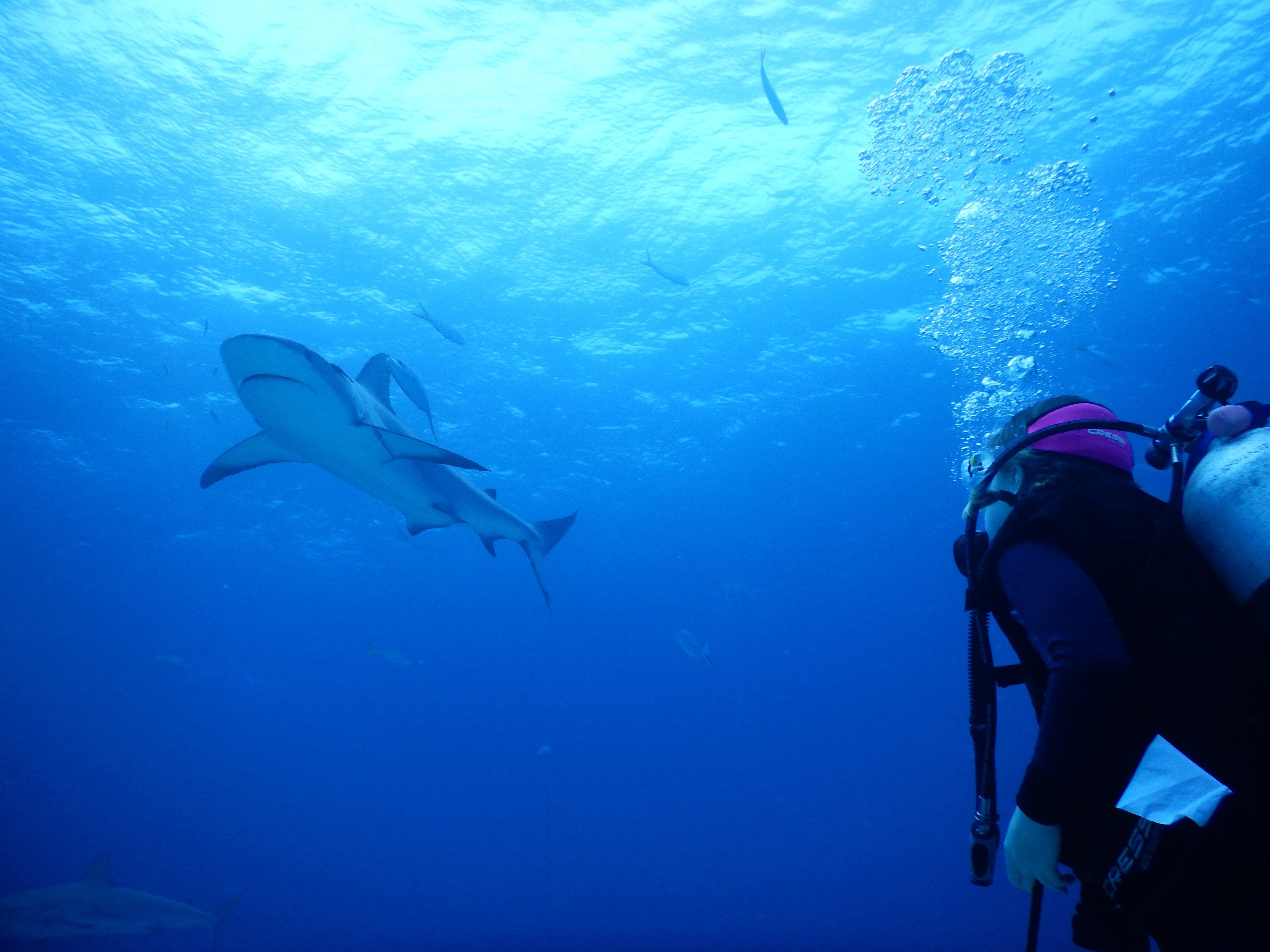 For Louise, the experience was a bit nerve-wracking as she was with the youngster who had fun remaining in the water with 15 full-grown sharks at a time. "Being a diver myself and seeing my little baby Amy getting into the water with all the equipment and amongst these sharks made me feel a little anxious but she did so well," the proud mom recalled, according to Caters News.
Meanwhile, for Amy herself, it was all about staying calm and remembering to not let her excitement get in the way. With her mom and sister by her side that day, the youngster said that "helped with the nerves."
Amy, who was surrounded by 15 sharks both big and small, shared the importance of remaining calm amid them. "If you act like you're scared of them they will sense your fear and ­become scared themselves. You should always stay calm, no sudden movements," she said.
The little girl, who enjoyed every minute of being underwater with the sharks, believes that they are really "nice creatures."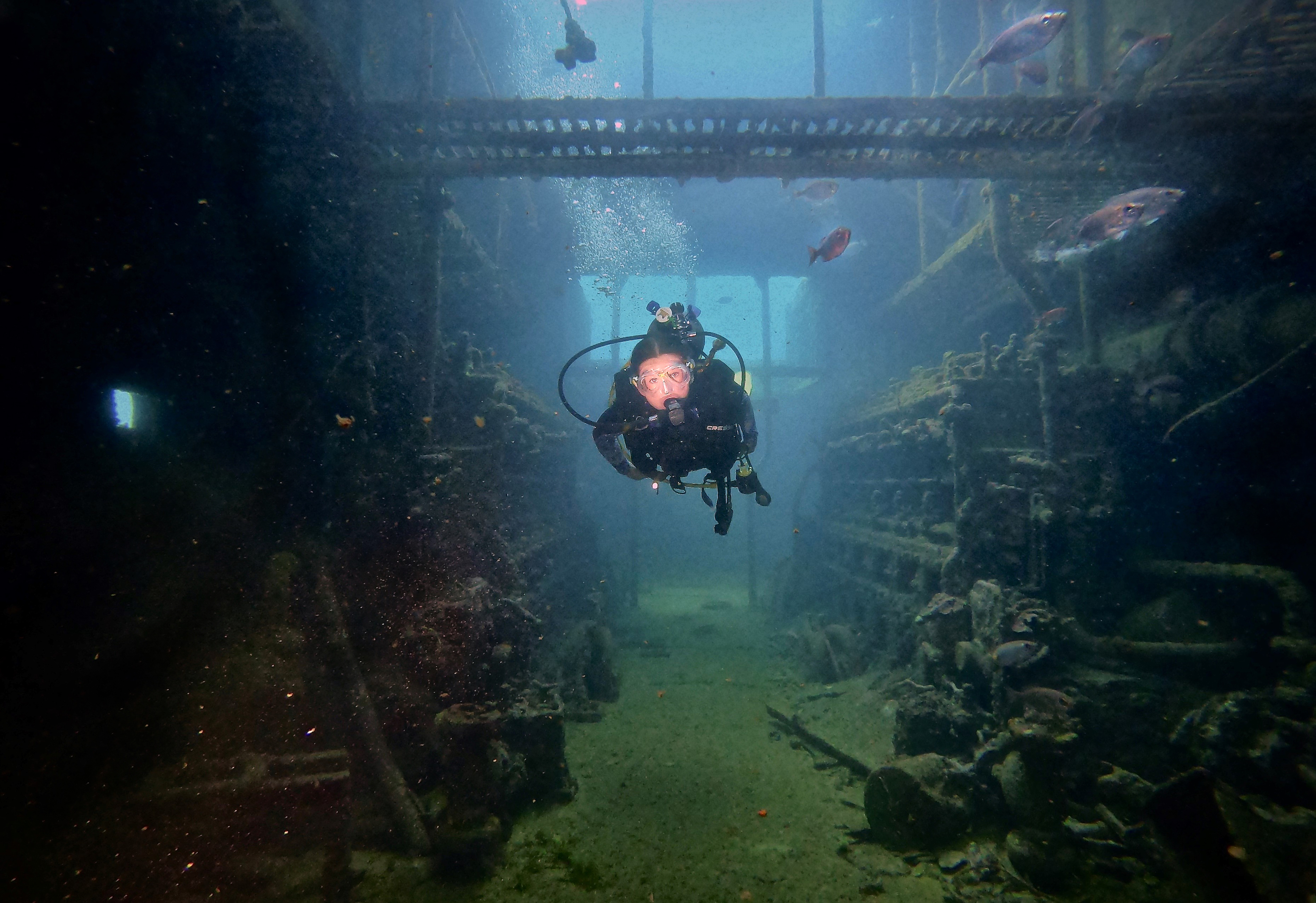 "They don't try to eat people like everyone seems to think they just defend their home when something strange pops into it," she explained.
The impressive dive may have made this little brave girl an internet sensation, but it likely didn't surprise her instructor at Stuart's Cove.
"Being a woman in the dive industry, seeing Amy and Charlotte diving together was truly a beautiful experience," Alex Frans, who serves as head of the training department at Stuart Cove, told DIVE magazine. "Charlotte and Amy are two sisters who will forever share the special bond of scuba diving."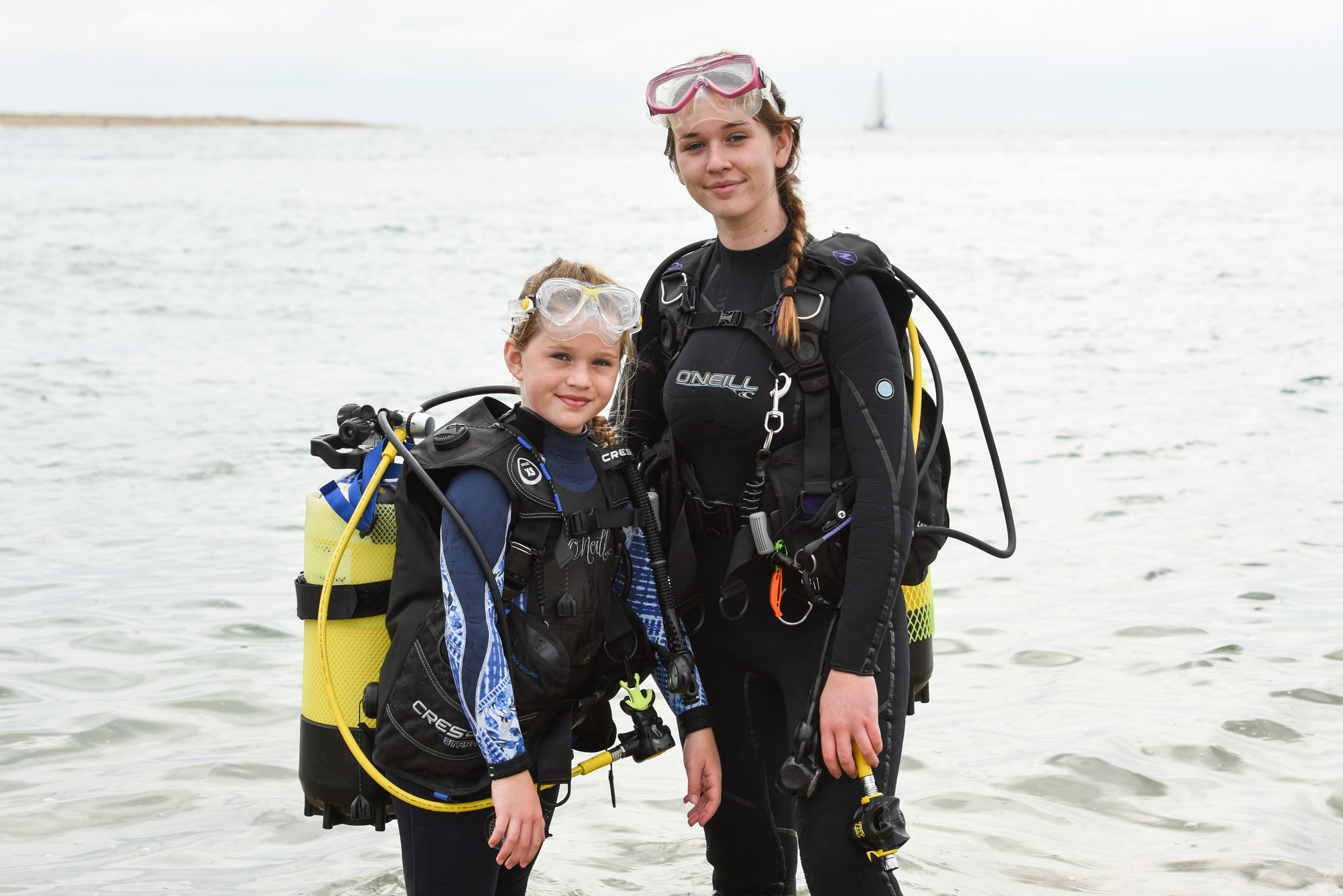 According to Caters News, Amy aspires to become a vet when she grows up as she loves animals.