A couple from the United Kingdom have transformed their back garden into a tropical haven with over 100 plants as well as a pond full of koi fish, a greenhouse, a hot tub, and even a bar.
Karen Cammish, 51, and her husband, Jason, 50, from Carterton, Oxfordshire, have shared their ever-growing exotic plant collection, which includes giant bamboo, palm trees, Trachycarpus, and even banana trees that reach 10 feet high.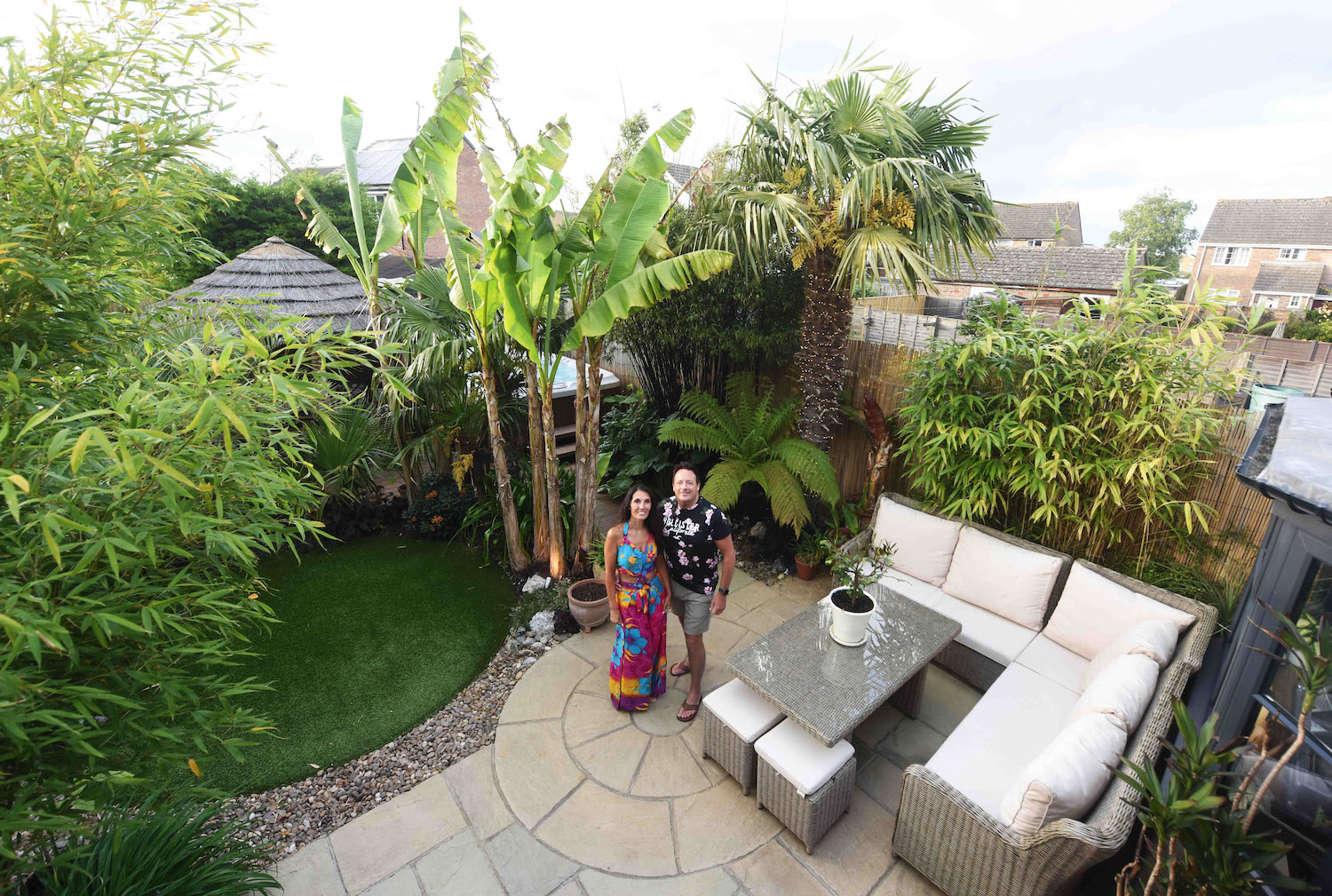 The couple's mini tropical garden may only measure 10 by 12 meters (32 by 39 feet), but it is filled with many unique features that one wouldn't find in a typical British garden.
Over the past two decades, the couple have spent over 5,000 pounds (approx. US$6,000) on their slice of paradise, which they say is inspired by their holidays abroad, including a recent trip to Hawaii that provided a full tropical experience.
Although they had the best time of their life seeing some amazing plants, the pair said that they already feel like they're in paradise every day whilst relaxing in their own back garden.
"Our tropical garden is our taste of a bit of paradise, which we can experience every day," Karen said. "Seeing the plants that we grow in our gardens, like the Colocasia, gingers, and massive bamboo growing wild in the rainforests, was inspiring."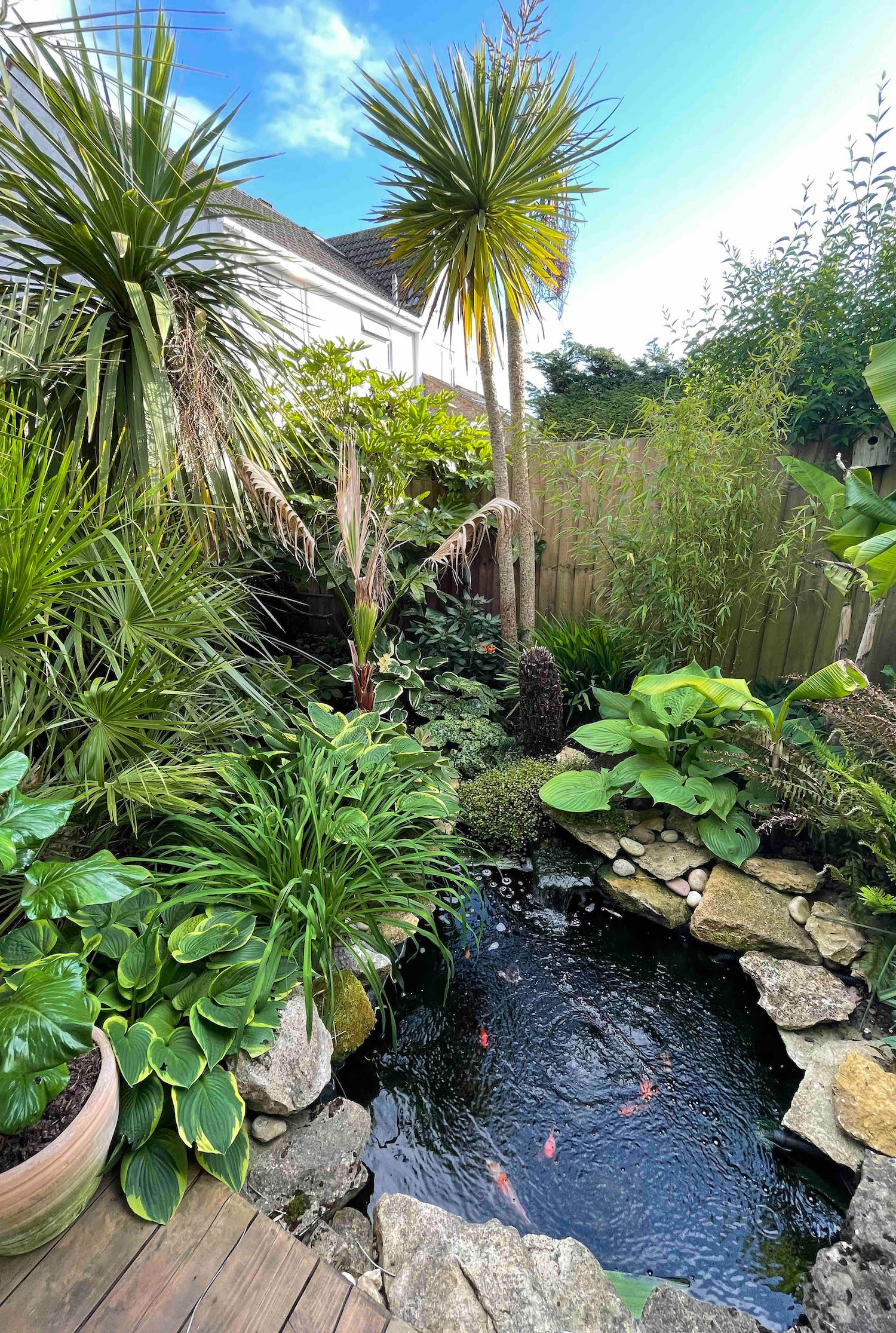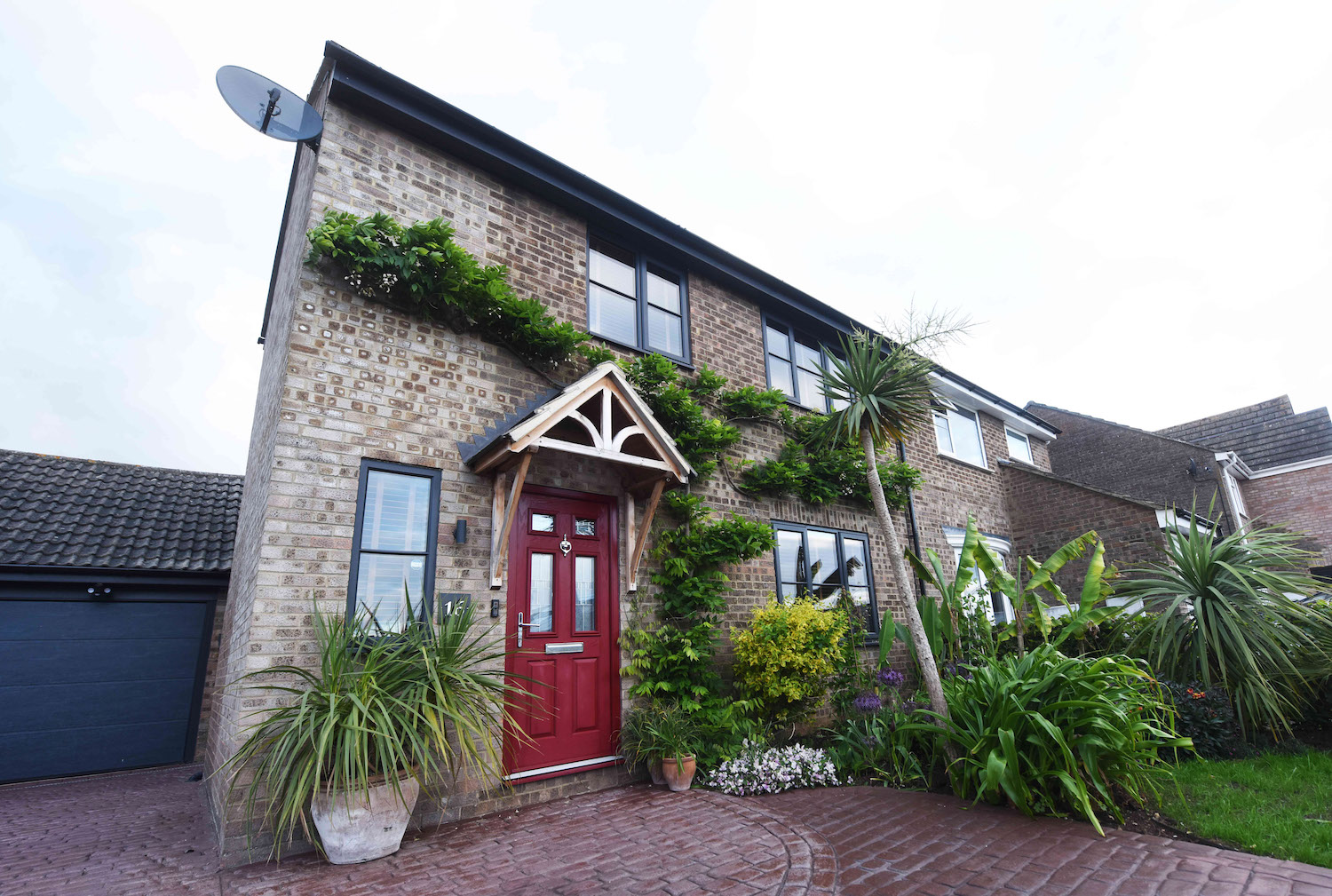 Garnering inspiration from their trip, they look forward to organizing more plants and adding a few more, said Karen.
Since her childhood, Karen has been into gardening, as her grandparents were really big gardeners. Her grandmother, she said, was into tropical plants and she was brought up with them. Meanwhile, Jason's interest in gardening was piqued when the couple bought their house together.
Initially, they had a garden that was more kid-friendly and had a trampoline and even chickens at some point. Now, the transformed space is more adult-friendly.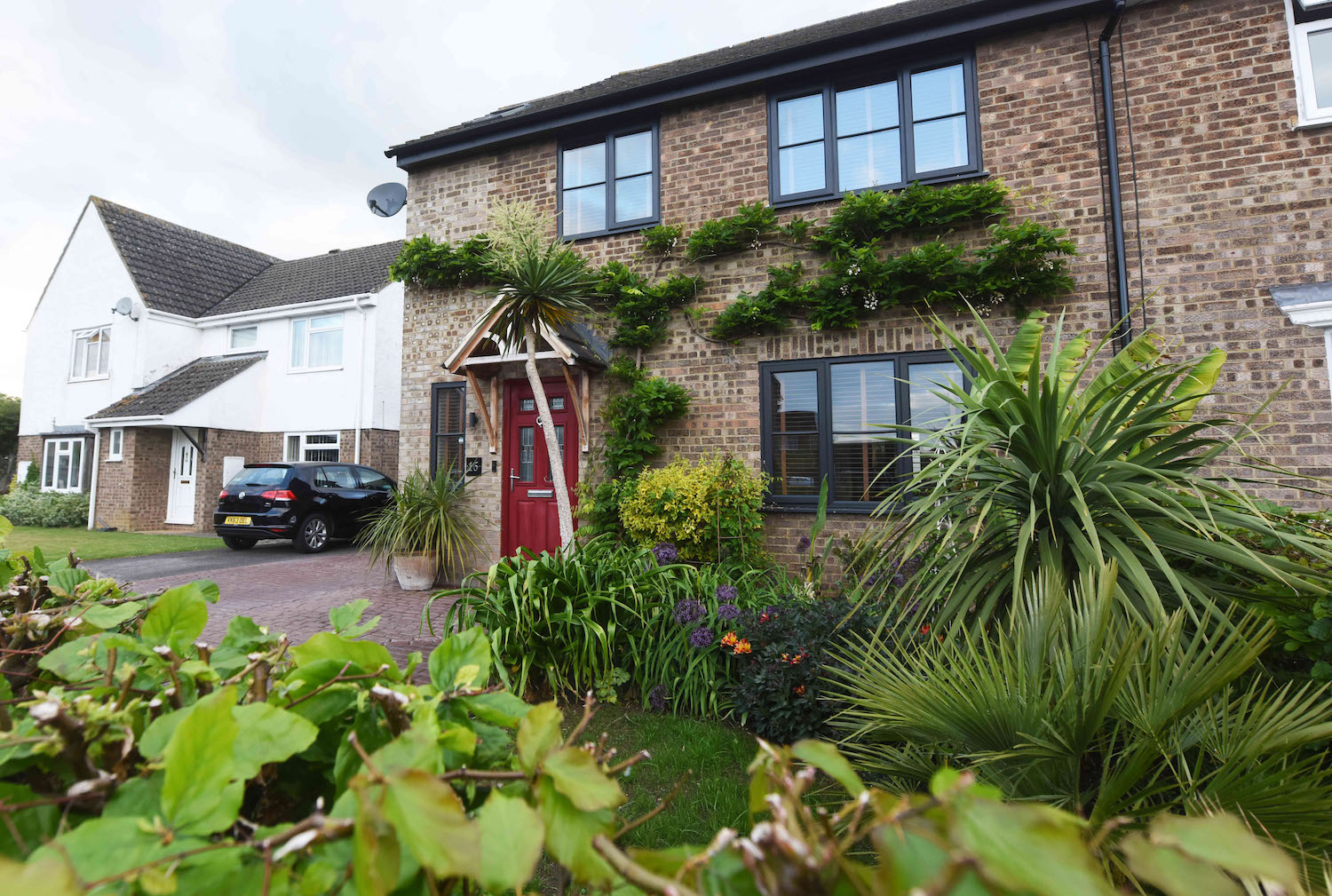 Sharing more about the space, Karen said that they don't import any of the plants and instead grow a lot of them from seeds and bulbs.
"Although the English weather isn't always amazing, it doesn't really affect our plants, as we take care of them in the greenhouse and wrap up the banana trees when it's frosty to protect them," she added.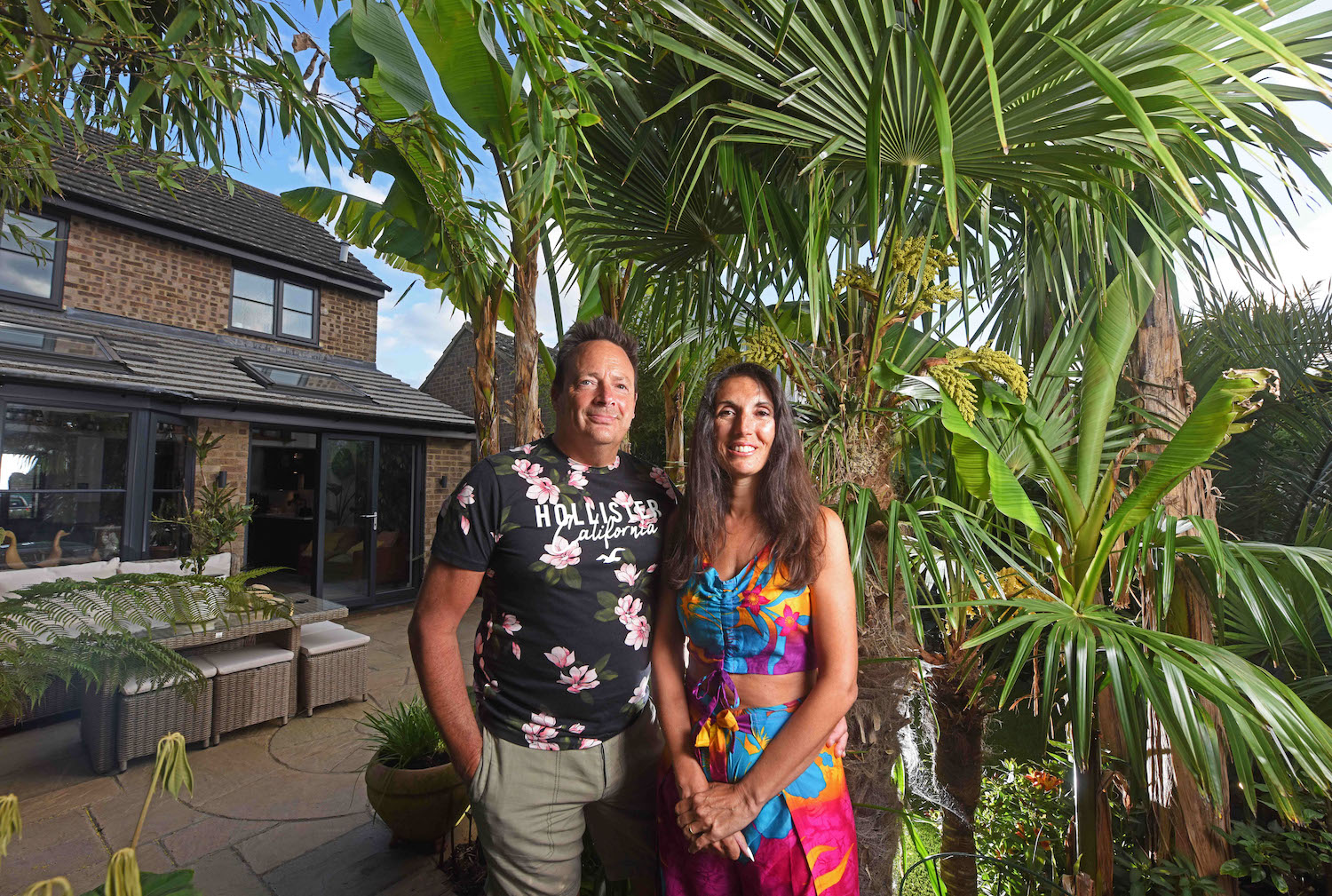 The couple also did a lot of the work on the garden themselves.
"Now, it doesn't take as much work as it used to, we only need to water the plants and tidy a few weeds here and there," Karen said. "It's been created and designed really well, it is a fantastic and tranquil place to sit—gardening has become a big factor for improving mental health these days."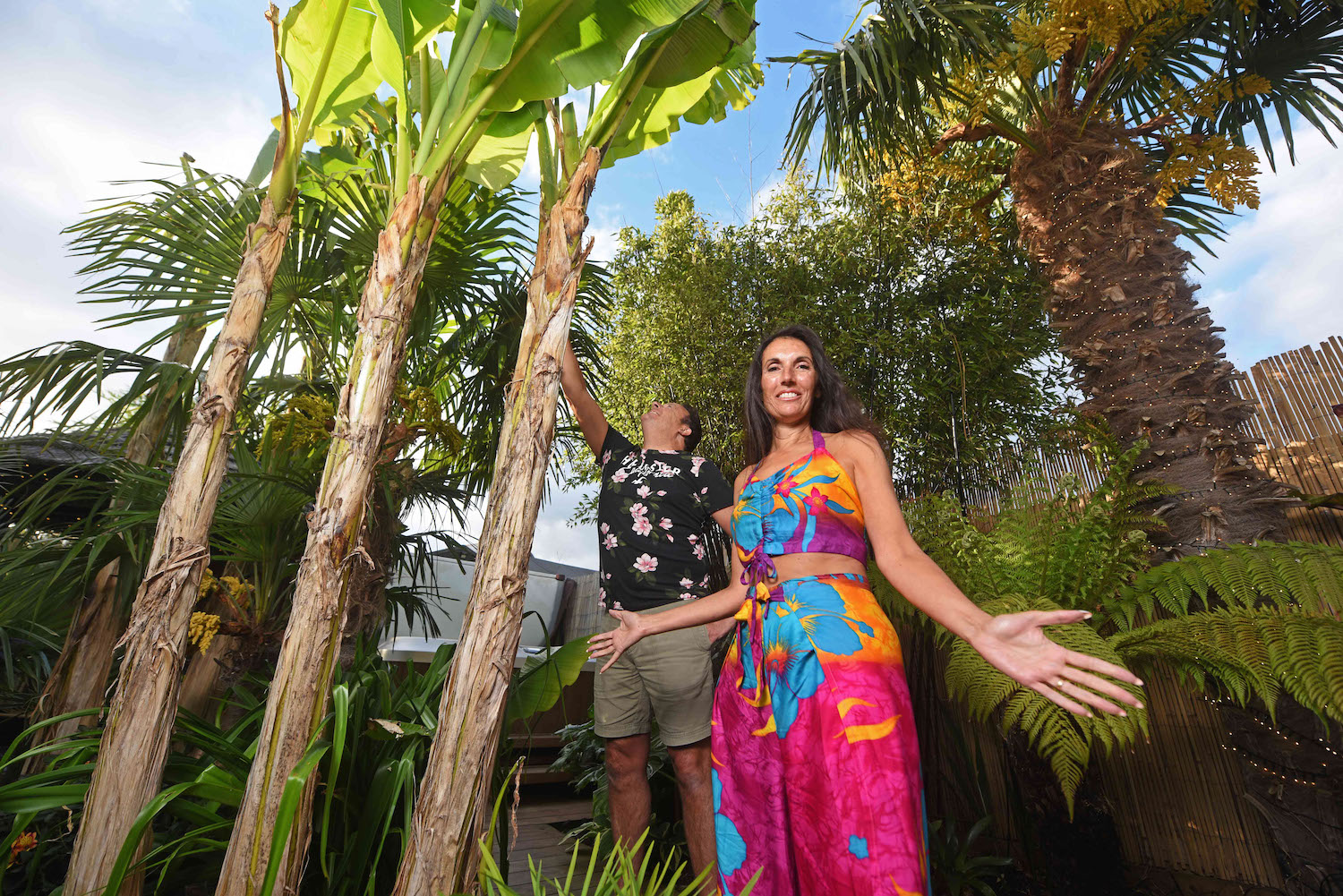 Among all the plants in her garden, Karen said the banana plants are her favorite. While some of them reach up to 10 feet tall, the best thing about growing these plants, she explained, is that, once you've grown one, they just keep coming.
And it's not just the couple who are mesmerized by their plant collection; even visitors find it quite unusual to have plants that look so prehistoric in a normal garden.
"When people come into the garden for the first time, they're so shocked," Karen said. "We also open it up twice a year for charity events and it's great to see people's reactions to our work."

As for what the future holds, the couple said that they would like to garner more knowledge from visiting different countries and grow their space into a more tropical paradise.
Epoch Times Staff contributed to this report.
Share your stories with us at emg.inspired@epochtimes.com, and continue to get your daily dose of inspiration by signing up for the Inspired newsletter at TheEpochTimes.com/newsletter