A nonagenarian couple who first laid eyes on each other as teens in a rural high school in Kentucky never imagined they would one day celebrate 75 years of marriage together. As they've stepped into their golden years together, the high school sweethearts' love for each other has grown deeper.
Bobbie Creasey, 91, who was born in Providence, Kentucky, first saw Douglas, now 93, when she was a freshman at Dalton High School in 1944.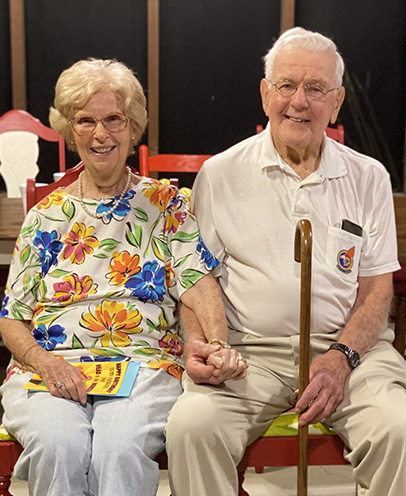 "I thought, 'golly, he's really good looking,'" Bobbie told The Epoch Times. She then solicited the help of her friends in order to make Douglas aware that she was interested in him.
"I had to get somebody to help me meet him," she said.
Meanwhile, Douglas, who was a junior, had noticed Bobbie too and wanted to get to know her as well.
"But I was bashful, so I didn't make contact. And I didn't have a car," said Douglas. "The war was going on and gas and tires were rationed."
However, when he learned of Bobbie's interest in him, he decided to "find a way" to transport them on a date." A friend of Douglas's borrowed his older sister's car and Douglas and Bobbie went on a double date with the friend and his girlfriend.
Gradually, their relationship blossomed as they got to know each other more. "He was interesting and when he set his mind to do something, he always followed through. There was no one else like him," Bobbie said.
Douglas, who was born on his family's farm in Caldwell County, said of Bobbie, "She was pretty and had a good personality."
After Douglas graduated from high school, he joined the Army Air Corps and was stationed at Scott Field near St. Louis. Almost every day, the couple wrote letters to each other and kept in touch. Whenever Douglas had more time, he would hitchhike home in order to see Bobbie. During one of his leaves, Douglas proposed to Bobbie.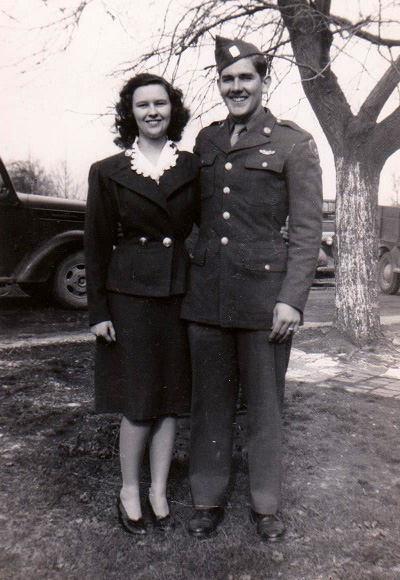 In November 1946, Douglas received orders to report within the next 10 days to California in order to board a ship to Japan. Instead of heading straight to California, Douglas took a detour and visited Kentucky to marry the love of his life.
"He just pulled up in a taxi completely unexpected," said Bobbie. "We didn't have a telephone so he couldn't let me know he was coming. We had planned on getting married but I didn't know exactly when it would happen."
Bobbie wasn't prepared but it didn't take her long to get everything together.
The couple went to Morganfield, the nearest town that allowed a blood test and marriage on the same day, and they received the necessary license. They even found a parsonage next to a church, and the preacher married them on the spot, on Nov. 23, 1946.
"I had no doubts she was the girl for me. She was my first steady girlfriend, and I was delighted she wanted to be my wife," Douglas said.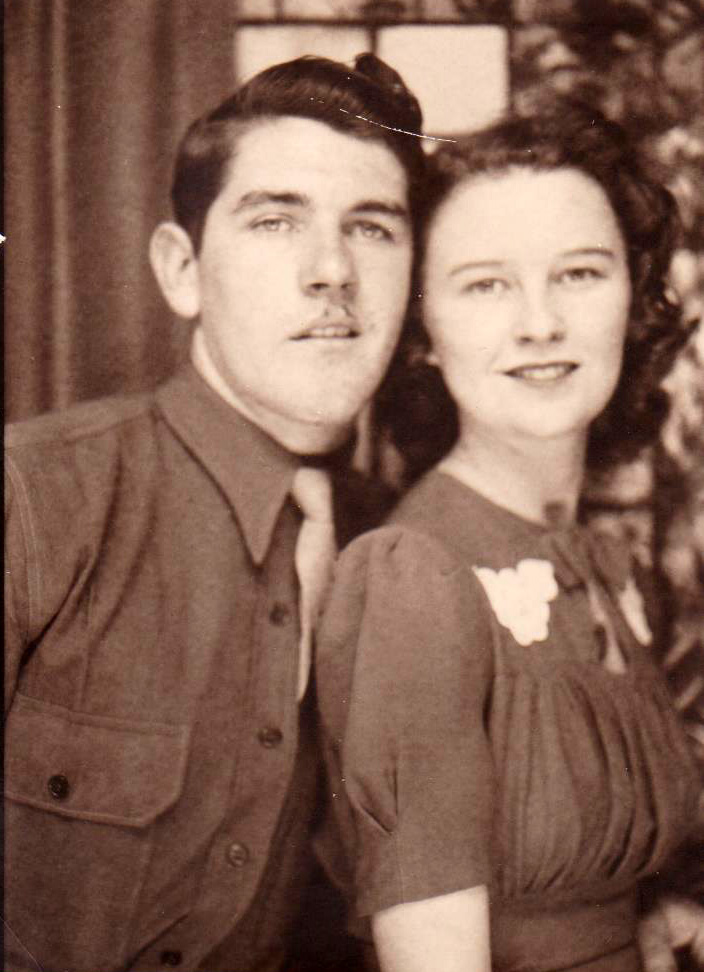 A few days later, Douglas left for California and then Japan. It was one whole year before the couple could reunite. Meanwhile, Bobbie went back to school and kept her marriage a secret, as she feared she wouldn't be allowed to graduate.
After Douglas got discharged from the Army Air Corps, the couple spent some time in Chicago so that Douglas could graduate from electrical school. The couple welcomed their first child in December 1950 amid a snowstorm.
"I wasn't sure I was going to make it to the hospital in time. Having that new little baby was something I'll never forget," Bobbie said.
The couple then went to Lexington so Douglas could earn his degree at the University of Kentucky. Douglas took up a job with Indiana Bell and worked there as a toll testman until he retired. Over the years, they lived in different cities, and Bobbie went to nursing school and became a licensed practical nurse.
Bobbie and Douglas went on to have four children: Mike, Gary, Gwen, and Janica. As they raised their children together they shared a passion to explore and thus traveled a lot. "One year we took all four children on a three-week camping trip out west … We saw so many national parks and sites. That was quite an experience," Bobbie said.
"Life has been an adventure," said Bobbie. "It's been a wonderful adventure," Douglas added.
Reflecting on the best part of their journey together, Douglas says it was giving birth to each child and seeing them become Christians. "That was really special," Douglas added.
However, it wasn't always smooth; the couple not only had different upbringings, but also really different personalities.
"That was a challenge," Douglas said. "We had to learn to give a little and take a little. But we were determined to make it work."
After Douglas's retirement, the couple returned to rural Kentucky and built an energy-efficient earth-sheltered house.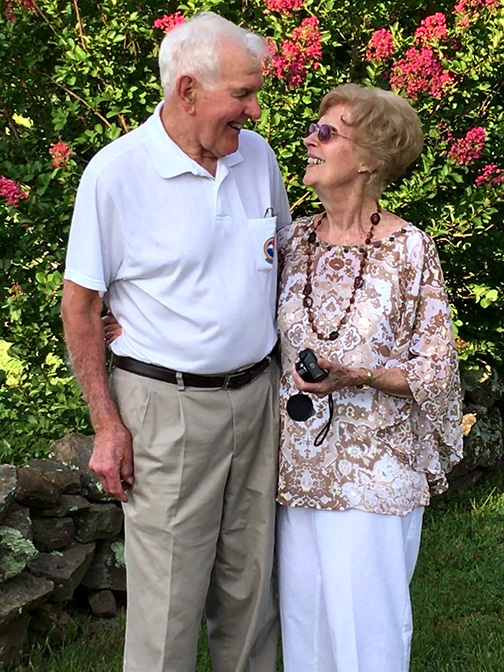 Douglas said that their secret to a long-lasting marriage is "trusting in God and being active in church." Bobbie agreed, saying, "The Lord has blessed us. He's brought us through some tough times. We relied on Him."
Additionally, Douglas believes that, no matter what the circumstances, "loving your spouse" is another key to achieving wedded bliss.
Witnessing them together, the couple's eldest daughter, Gwen, 67, a retired assistant news editor, said: "They have a great deal of respect for each other. It's been awesome to watch their love grow deeper as they enter their 'golden' years."
As Douglas and Bobbie—who are grandparents to 9 grandchildren, 11 great-grandchildren, and numerous great-great-grandchildren—celebrated their 75th anniversary this year with their friends and family at a well-loved local restaurant, they glowed. Douglas said he is now more in love with Bobbie than when they first got married.
Sharing their relationship advice with the younger generation on how to maintain a healthy and happy marriage, Douglas said: "Marriage is a give and take. It can't be all your way."
Bobbie added: "Just hang in there. Don't give up. Don't be set in your ways. You have to give a little."
Share your stories with us at emg.inspired@epochtimes.com, and continue to get your daily dose of inspiration by signing up for the Epoch Inspired Newsletter at: TheEpochTimes.com/newsletter