COLUMBUS, Ohio—People from all backgrounds came to the 25th Asian Festival to experience a variety of Asian cultures.
Held from May 25 to May 26, 2019, the festival in Franklin Park of Columbus, Ohio, showcased traditional crafts such as wine cups from Nepal, and candle holders from India; traditional  dishes from China, Japan, Thailand, Cambodia, Indonesia, and Myanmar; and plethora of traditional performances.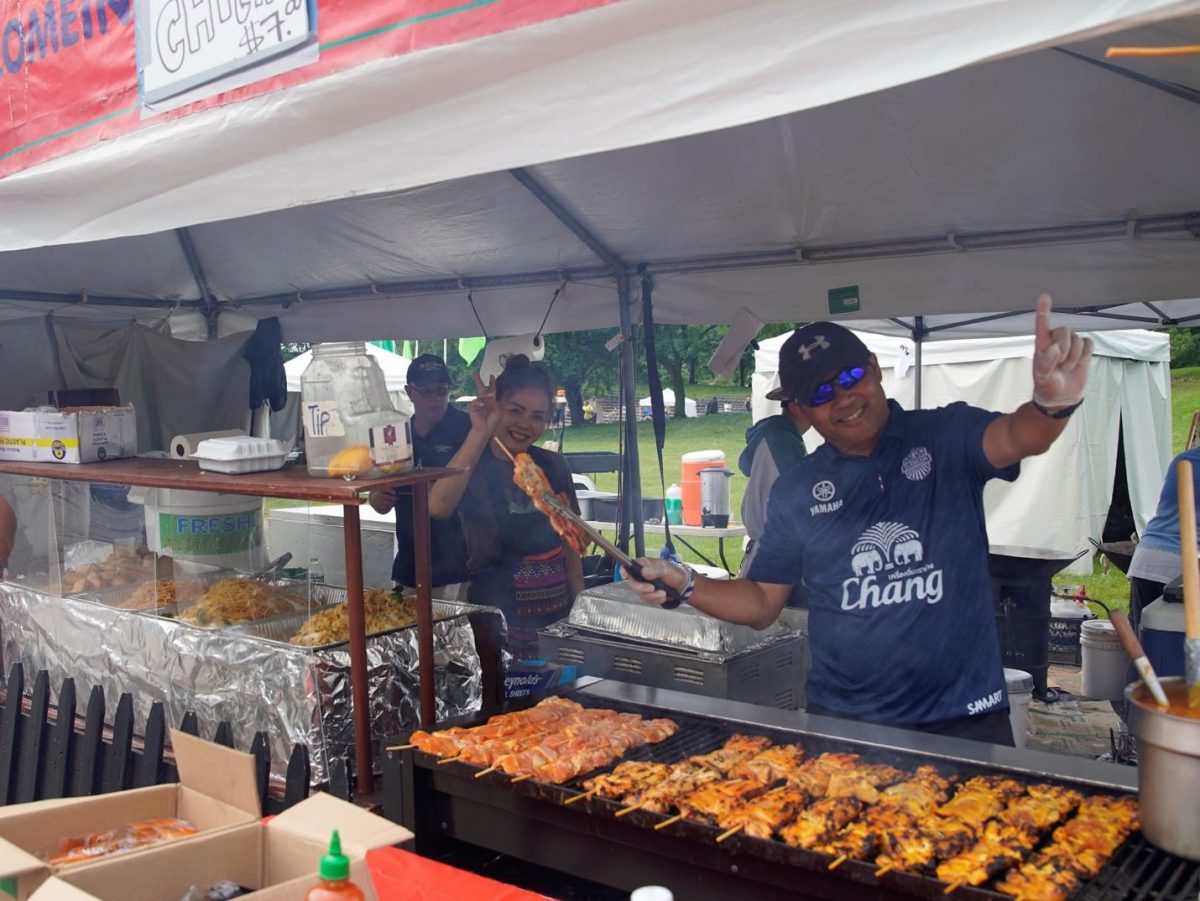 Traditional Performances and Festival Visitors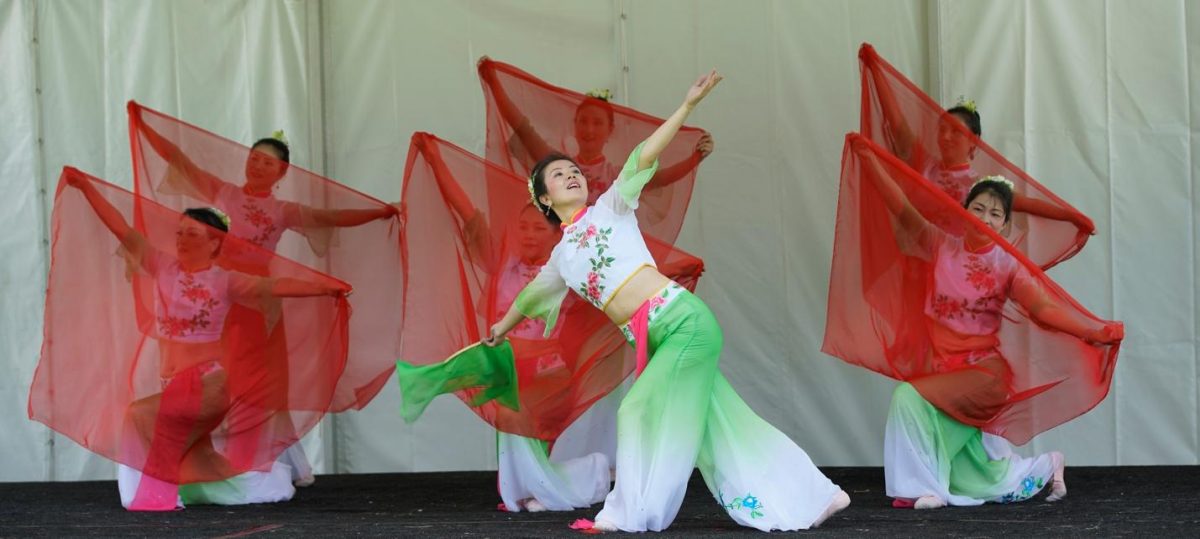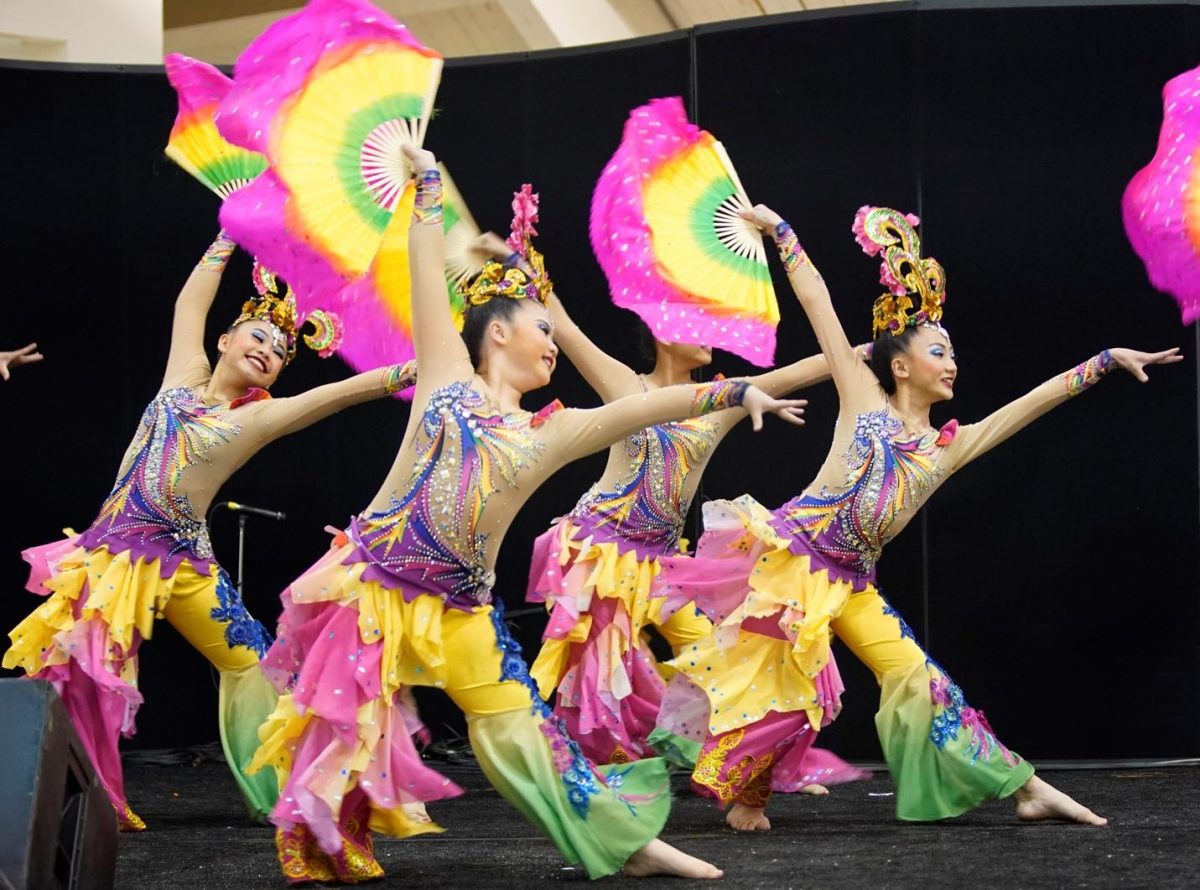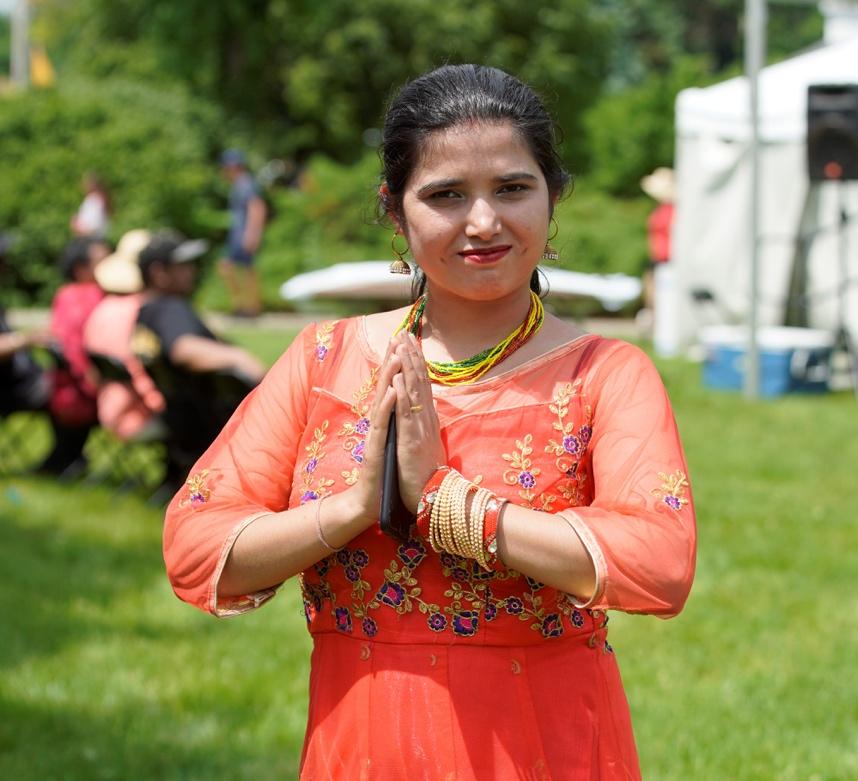 Ms. Khanal, a dance teacher from Bhutan, had students as young as 4 and as old  as 24 perform Nepalese folk dance. Ms. Khanal, who feels rooted because of her connection to her culture,  thinks that a lot of people nowadays have forgotten their traditions. Therefore, her purpose in coming to the Asian Festival was to introduce people to her culture, which she hopes to preserve. This is the very reason she became a folk-dance teacher, speaks Nepalese with her students, and teaches folk dance in two places every weekend.
Some Americans who love Asian Culture dressed up to share their knowledge and appreciation of Asian culture. Alanna Surst, a bel canto singer, had become interested in Japanese culture since her undergraduate days, and she sang Japanese songs at the festival.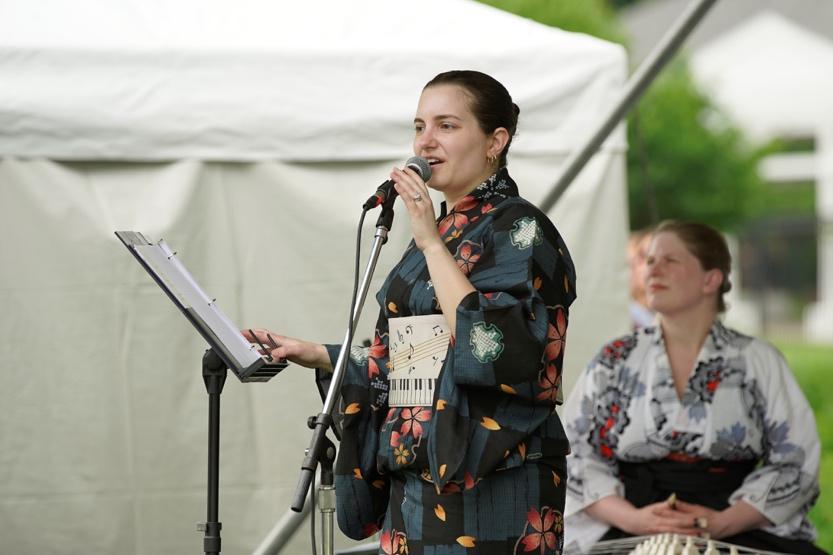 A group of Hmong girls from Minnesota performed their traditional ethnic dance. Vietnamese and Laos Hmong are subdivisions of the Chinese Hmong people. During the Vietnamese War, they supported the United States and fought against the Communist Party in Vietnam. After the war, they were persecuted by the Vietnamese Communist Party, and many fled to Thailand, where the U.S. government granted them asylum. They settled down in Minnesota and Wisconsin, and have have kept their traditions and culture alive.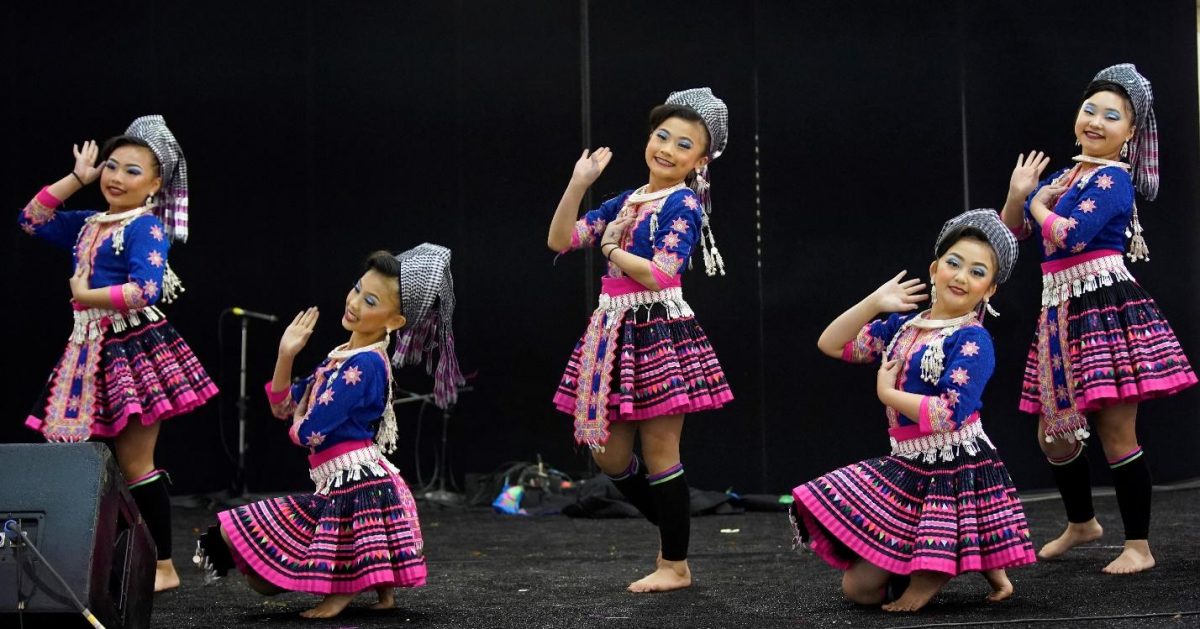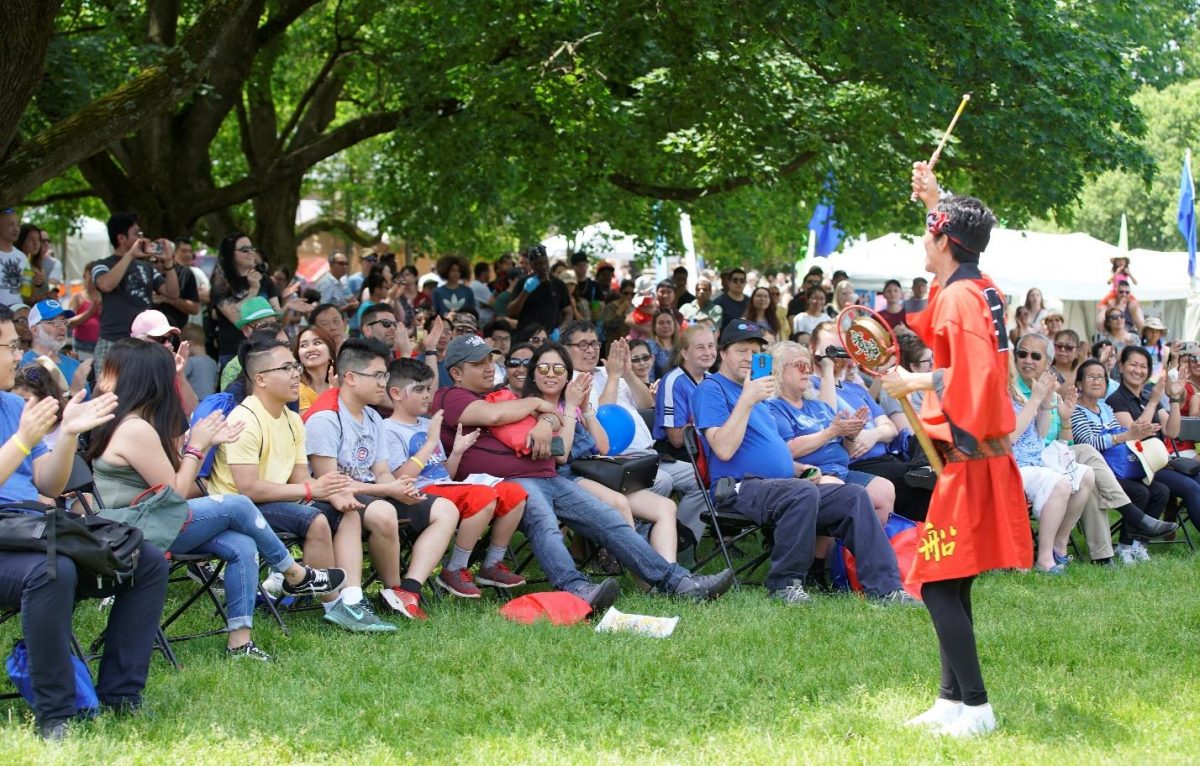 Marren Brock brought two daughters to the festival to hear music from different countries. A festival visitor multiple times, she has learned about unique instruments from each country.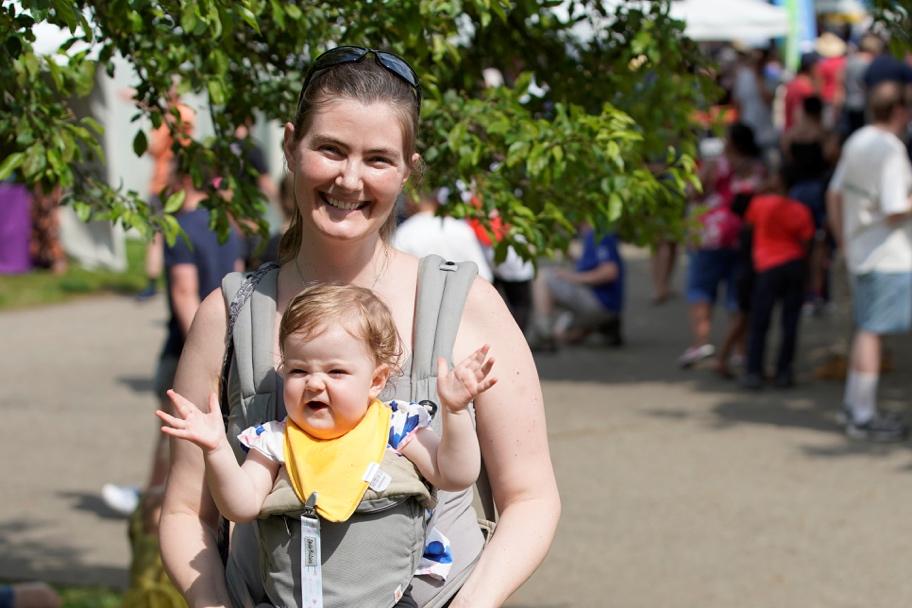 Chelsea Harrington, who is interested in the Japanese culture,  came with her family to the Asian Festival for the first time and caught many of the performances.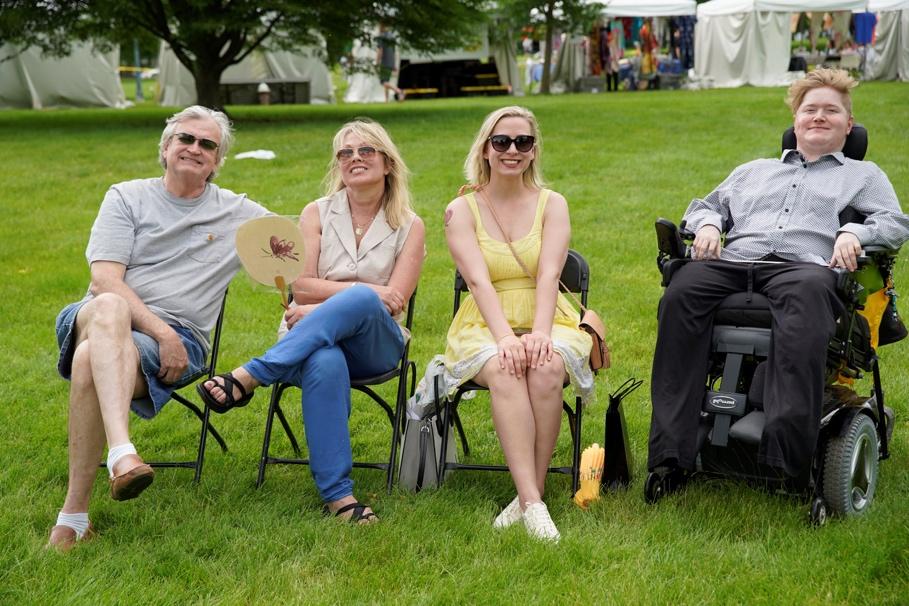 The instrument that impressed Ms. Harrington the most was the Dan Tranh. The Dan Tranh is a traditional Vietnamese instrument, which descended from the Guzheng, a traditional Chinese instrument. The musical group Chelsea heard had been invited to perform at the White House during the 2018 Lunar New Year celebration. The festival performance featured Dan Tranh performer Hai Ly Hong.
Hai Ly Hong explained the instrument's history in a bit more detail: "Chinese Buddhist monks were spreading Buddhism to all the neighboring countries, and when they reached Korea in the sixth century, the people there adapted the Guzheng and changed the strings. Later, the instrument reached Japan, and starting in the 11th century, it reached Vietnam. We, the Vietnamese, changed the look of the instrument by increasing the number of strings and used smaller and thinner strings, metal strings, and that's come through with the Dan Tranh," Hai Ly Hong said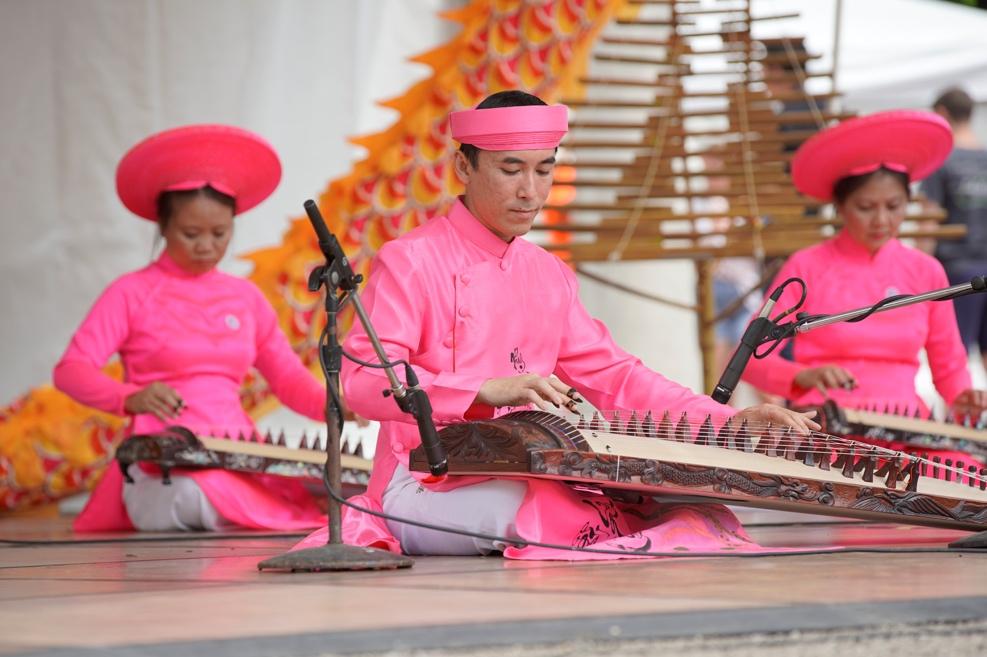 Hai Ly Hong mentioned that the reason he chose to play a Vietnamese traditional instrument is not only that he wanted to introduce non-Vietnamese to his culture but also that he wanted to tell the Vietnamese that they have a culture. He said the majority of Vietnamese don't even know what a Dan Tranh is and know little of traditional Vietnamese culture. As with a lot of Asian countries that are communist, Vietnam is really poor.
Another group of people, in yellow t-shirts, did exercises in the shade. Falun Gong is a traditional Chinese spiritual practice adhering to  truthfulness, compassion, and forbearance. Falun Gong practitioners meditated and performed exercises while peacefully disregarding of all the background noise.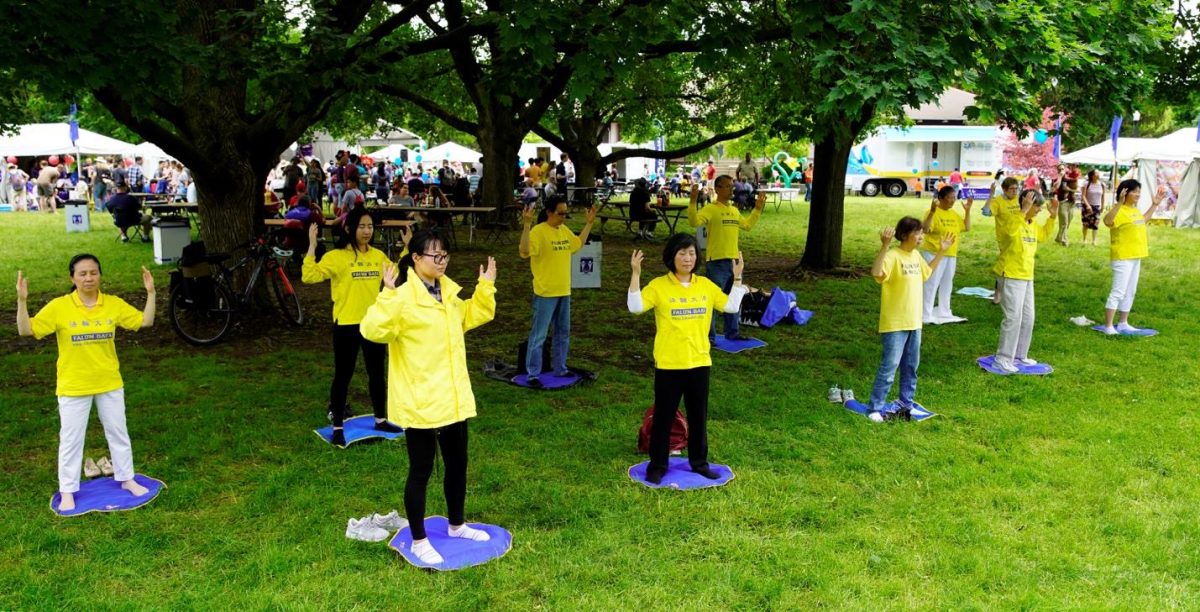 Vi, a Vietnamese Falun Gong practitioner, said she had a very hot temper and suffered from depression before beginning to practice. Since she took up Falun Gong, her depression disappeared. She's grateful for the practice, since she now has a better temper and less conflicts with her family.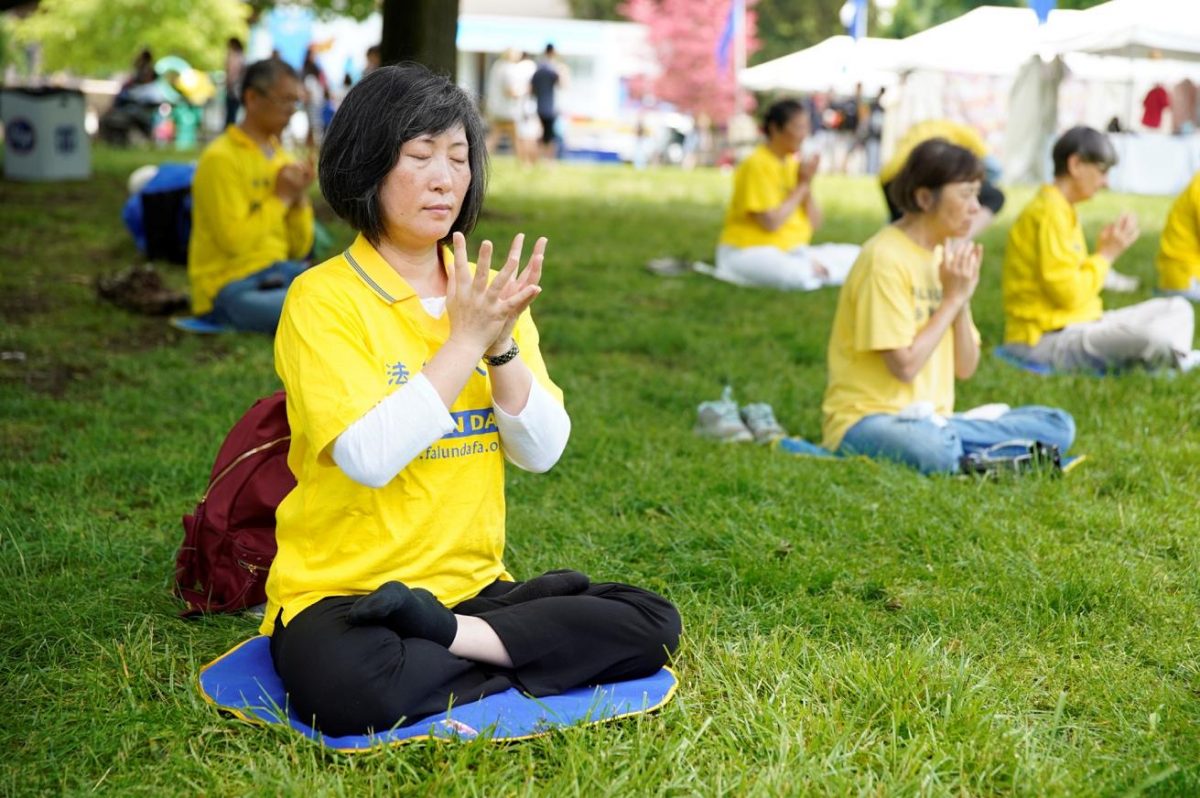 The Asian Festival began in 1995, and is now in its 25th year. It's attracted more than 100,000 visitors from different regions.