NEW YORK—Contestants participating in the seventh International Classical Chinese Dance Competition completed the final rounds at the Tribeca Performing Arts Center in lower Manhattan on Oct. 21. It is the latest in a series of dance competitions hosted in New York by local Chinese-language broadcaster New Tang Dynasty Television (NTD).
Winners were given medals and cash prizes, and gave interviews about their experiences preparing for the competition, as well as their views on classical Chinese dance. Over 50 people competed in the semifinals, and 36 made it to the final event.
According to NTD's Global Competition Series website, the event is intended to foster cultural exchange while promoting the authentic traditions associated with the ancient Chinese performing art.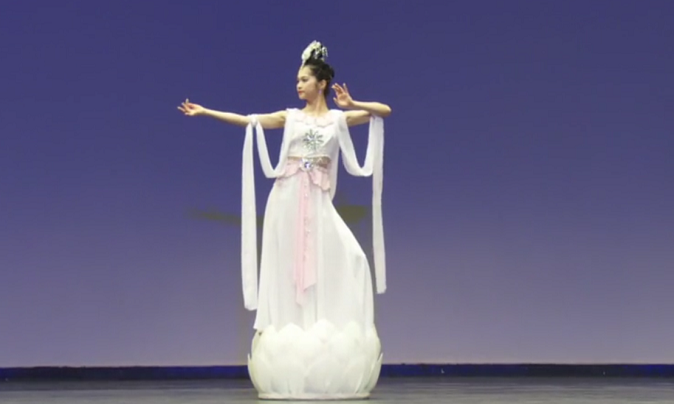 With its theme being authentic classical Chinese dance, the competition requires of its contestants not just technical skill but also an ability to interpret and depict traditional virtues and character during their performances. The intricacy of classical Chinese dance, which shares much in common with martial arts, allows for multifaceted, in-depth expression of emotions, personality, and conviction through what in Chinese is known as "yun" or bearing. 
"You have to get into the mental state [of the artform]," said Japanese-born dancer Kenji Kobayashi, who won the gold medal in the adult male division. "You have to become the character [you're depicting.]"
This can be seen in Kobayashi's performance, called "From Filial Piety to Loyalty," an episode depicting an ancient Chinese story about the heroic generals of the Yang family. Playing the role of a son who has received news of his father's death at the front, Kobayashi drew the feelings he had when his own late father, who passed away several years ago.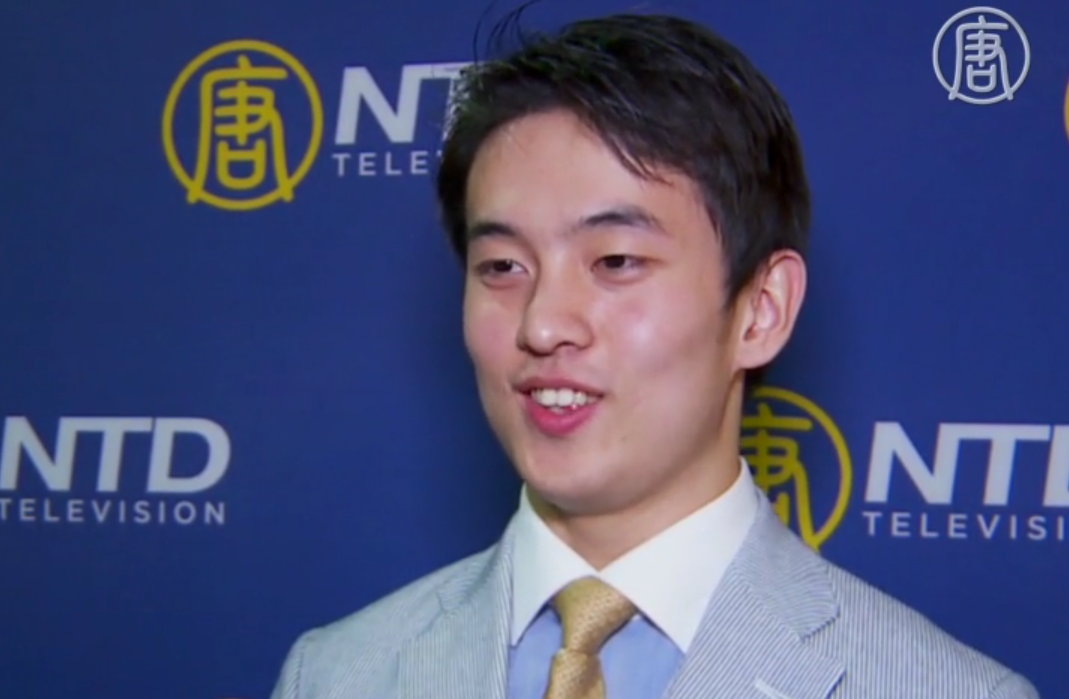 Detailed attention to authentic traditional bearing or technique is lacking in modern disciplines, even in China, contestant Guo Yuying said.
According to her, modern Chinese schools jumble different aspects of the discipline together, stripping them of their deeper significance. "Even though techniques taught [in China] are very challenging, there is no inner meaning behind them," she said.
"Guo said she had learned dancing for 10 years in China, and she said that she learned from the DVDs of previous competitions to prepare herself for the contest this year.
Guo said the NTD's dance competition provided her with an opportunity to see how other contestants expressed their inner characters through authentic classical Chinese dance. "None of these can be seen in China," she said.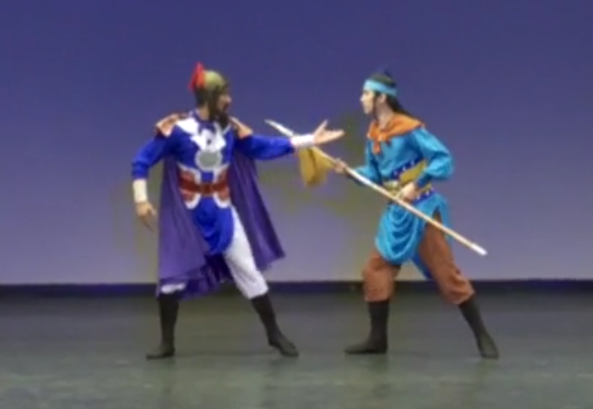 Vina Lee, a graduate of the Beijing Academy of Dance and a company manager for the Shen Yun Performing Arts classical Chinese dance group based in upstate New York, served as one of the judges for the NTD dance competition.
Lee said that the concept of bearing "is about how each move of a dance transforms into another. Every move has its own set of standards yet is also free from limitations."
"It's about bringing forth a culture," she said.
With reporting by Frank Fang.