1h 30m | Documentary | 2020
A very well-made and insightful documentary by Christian producer Joe Knopp filmed in 2020, will be shown on Epoch Times Cinema on May 15, 2022. It unveils many of the lesser-known facets of our 45th (and many would argue the legitimate 46th) president of the United States, Donald Trump.
Titled "The Trump I Know," this film is told through the lenses of numerous women who comprised Trump's campaign team and members of his White House staff.
This inner cadre describes a person who is profoundly different from what we've all heard over the past six or so years, mainly through the mainstream media and its various tentacles. Deep down, Trump is a man who is passionately patriotic and truly cares about the United States and all of its disparate citizenry—black, white, well-off, poor, and all others. He's someone who doesn't care about one's background or gender. To him, echoing Dr. Martin Luther King, Jr., it's more about the content of one's character than anything else.
The documentary also portrays Trump as a "hands-on" type of individual, as opposed to someone who is aloof or too self-important to consider talking to the average Joe or Jane. Instead, throughout the various interviews, the words "humorous," "down-to-earth," and "authentic" keep popping up. This, despite him being constantly besieged by unfounded spasms of organized character assassination attempts, mainly via the various corporate media outlets and their disinformation campaigns; and the vast array of ethically compromised politicians, and other shadowy forces.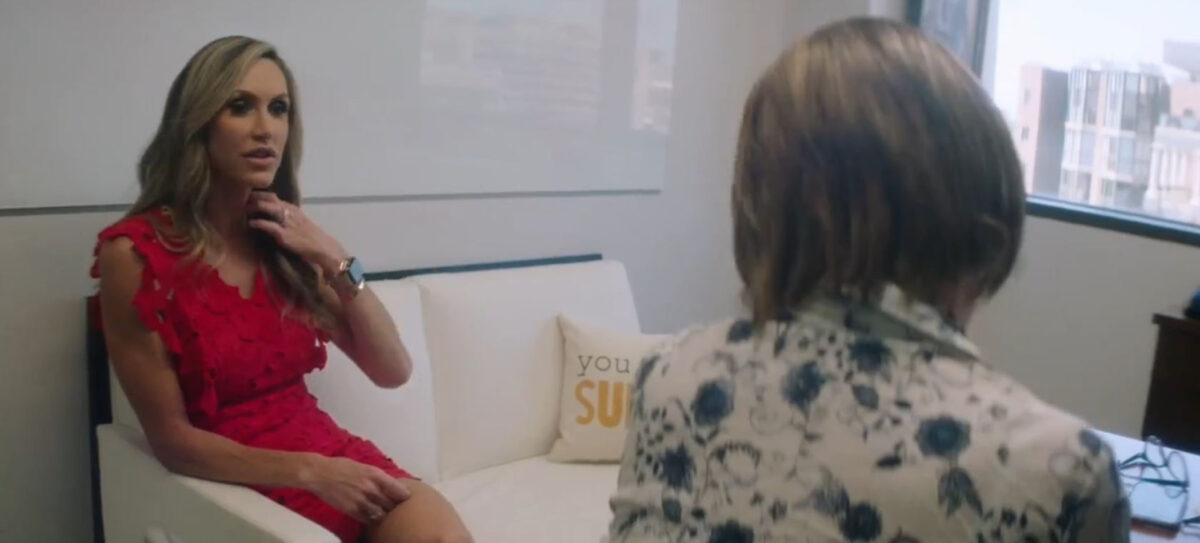 We also see flashbacks of Trump's earlier life (along with snippets from interviews with him) and footage of him before and during his incredible first term. One of the more hilarious things in the film is a montage of clips of the various corporate media squawking heads dismissing the notion that Trump has a chance of winning the 2016 presidential election. The way in which they all precisely repeat each other's verbiage, makes one wonder if they were all handed the same scripts to parrot.
God has been at the forefront of Trump's life and also throughout the lives of his staff. This is not only gleaned through interviews with key female staff, but also by listening to the reflections of his spiritual advisor, Paula White. She describes Trump as an individual who constantly seeks God's guidance for divine discernment and strength—often with her help. She also adds that he is sincerely compassionate and caring about others.

We also learn that Trump came along at the right time for our country. Indeed, he was perfectly suited to be our president in 2016, and many would say he's needed now more than ever. In a time of division, moral decay, and deteriorating infrastructure, someone who is not only a phenomenal businessman, but also a "builder," as one interviewee puts it, and "problem solver."
In an age when Western males are constantly put down or portrayed as disposable, it's refreshing to see empowered, professional women who are not only successful in their careers, they back up their men instead of berating them (as we see in many Hollywood films and the advertising world). These are well-presented, graceful ladies devoid of the typical smugness we often see, who show that what is portrayed in the mainstream media (and movies) is often misleading.

"The Trump I Know" will debut on Epoch Times Cinema on May 15, 2022, and is a must-see documentary for people who have mixed feelings about Donald Trump, as well as those who want a more insightful and truthful portrayal of him.
Director: Matthew Thayer
Stars: Kimberly Guilfoyle, Brad Parscale, Katrina Pierson
Running Time: 1 hour, 30 minutes
MPAA Rating: Not rated
Release Date: October 1, 2020
Rated: 4.5 stars out of 5
Watch on Epoch Cinema—visit the link here.
–
Follow EpochTV on social media:
Facebook: https://www.facebook.com/EpochTVus
Twitter: https://twitter.com/EpochTVus
Views expressed in this article are the opinions of the author and do not necessarily reflect the views of The Epoch Times.